Massy Arias, formerly known as Mankofit, is a Dominican-American certified health coach and personal trainer with over 2.6 million Instagram followers.
Biography
She was born in the Dominican Republic. At age 14, Massy became a resident of the US. She said:
"I was born in the Dominican Republic and lived there with my mom, a nurse practitioner, my dad, an auto repair shop owner, and five brothers until I was 13."
After dealing with the trauma of a brother sick with cancer as well as an abusive relationship, Arias was depressed for about 8 months in 2012.
"With no school, no boyfriend, and no job, I isolated myself in my room. I didn't have an appetite, started losing my hair, and refused to shower."
After eight months of deep depression, Massy went to the gym. She explained:
"We tried hypnosis, therapists, herbal treatment – nothing was really helping."
In a different interview, Arias confessed:
"I didn't know anything; I was just looking for that thing that was going to give me the mental release I needed."
In 2014, she earned her personal training certification from the American Council on Exercise.
Later, Massy started on a mission to help women everywhere feel better about themselves through exercise and nutrition.
In the present day, Arias is an advocate against body image issues, lifestyle coach preaching the right methods to enhance one's life, fitness trainer to celebrity and common people alike, and a renowned model gracing covers of magazines like Latina.
READ MORE: Antonio Cromartie Welcomes 14th Child
Husband
Arias is married to Stefan Williams (also known as Willy Beaman) after dating for several years. Stefan works with Fortune 500 company which sells nutritional products.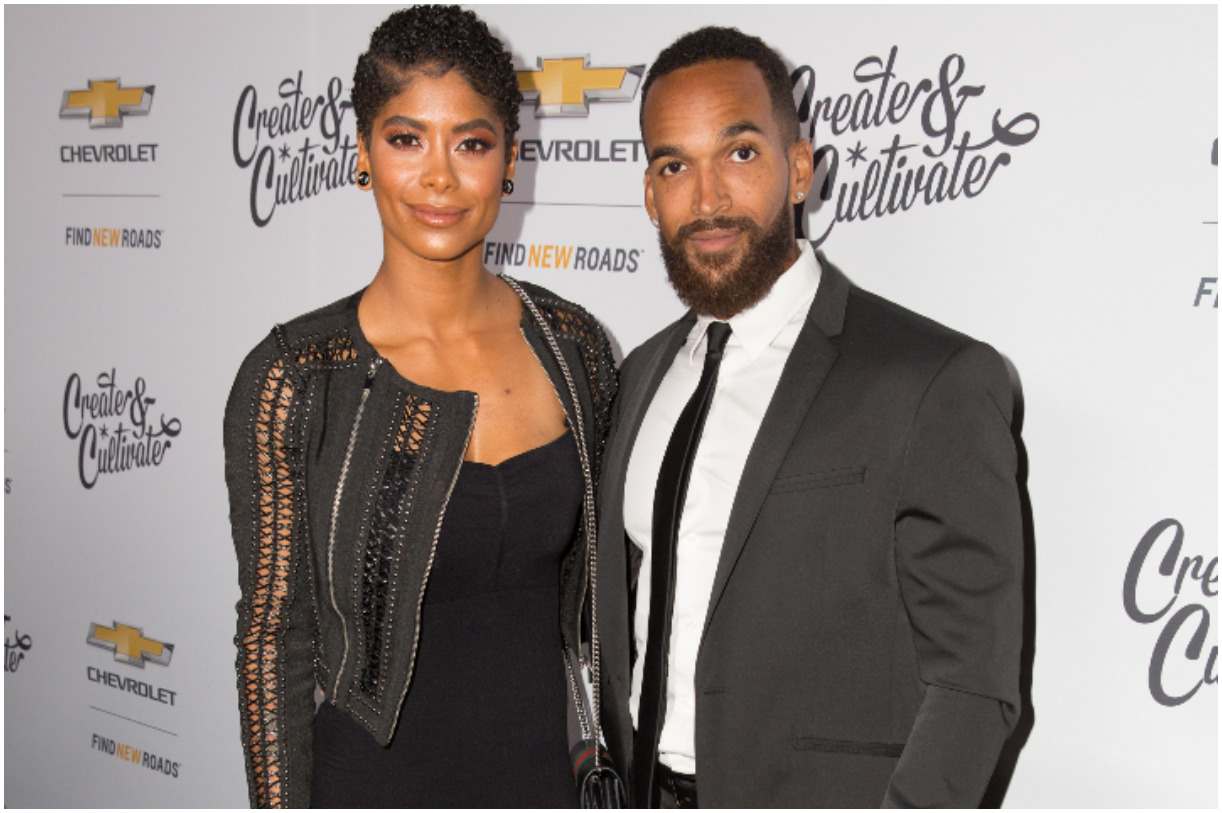 He is also a model and an Instagram celebrity. Beaman said:
"My body is how I motivate people, so if I'm not walking the walk, it's kind of hard to talk the talk."
Update – In July 2020, Massy confirmed her split with Beaman. "Being a single mom is hard," she wrote on Instagram. "Being a single working mom is even harder."
Children
She got pregnant in 2016.
"And then there were three…words cannot describe how shocked we were to find out that we were expecting."
Later, she started to document her pregnancy on Instagram, sharing every struggle, workout, and sweet baby bump moment with her 2.6 million followers.
In an Instagram post, she wrote:
"I have made the choice to stay away from harmful and artificial ingredients, as well as processed foods because I have a princess to nurture and I love her so much, I am putting her 1st."
In another Instagram photo, the fitness guru posted to celebrate her 18th week of pregnancy. She wrote:
"My goal is to keep living and preaching about a healthy lifestyle."
Arias continued:
"Couple of days before going into 19 weeks of pregnancy and I've never felt better."
On February 28, 2017, Arias gave birth to a daughter named Indira Sarai.
Ten days after giving birth to her daughter, Massy uploaded a picture on Instagram of herself with her new baby showing her amazing post-pregnancy shape.
READ MORE: Who is Rose Namajunas dating?
Arias explained that she was recovering and eating the best she can while adding 600 to 800 extra calories to her daily diet to support her milk supply.
She wrote:
"You saw how active I was during my pregnancy and how well I ate. I had a natural labor with no complications (thank God and to this lifestyle)."
In 2018, she shared a video of her daughter showing off her upper-body strength at the gym. Massy wrote:
"I'm passing down the torch."
On a later Instagram post, she wrote:
"Indi has been going to gymnastics twice a week to learn proprioception and body awareness."
READ MORE: Who's Travis Browne?
Postpartum Depression
Postpartum depression is a mood disorder that can affect women after childbirth. Postpartum depression is caused by the sudden change in hormones after delivery, combined with fatigue, sleep deprivation, isolation, and stress.
During a recent interview, Massy opened up about suffering from anxiety and postpartum depression after giving birth to her daughter.
She confessed:
"Postpartum depression was really tough. And here I was trying to breastfeed with bleeding nipples."
Arias later added:
"I felt like an awful mother because my child never latched on."
In another interview, Arias declared:
"I lost all connection to my body and with the postpartum depression, it was a real struggle to get back to the mentality that has driven me all these years."
Workout Routine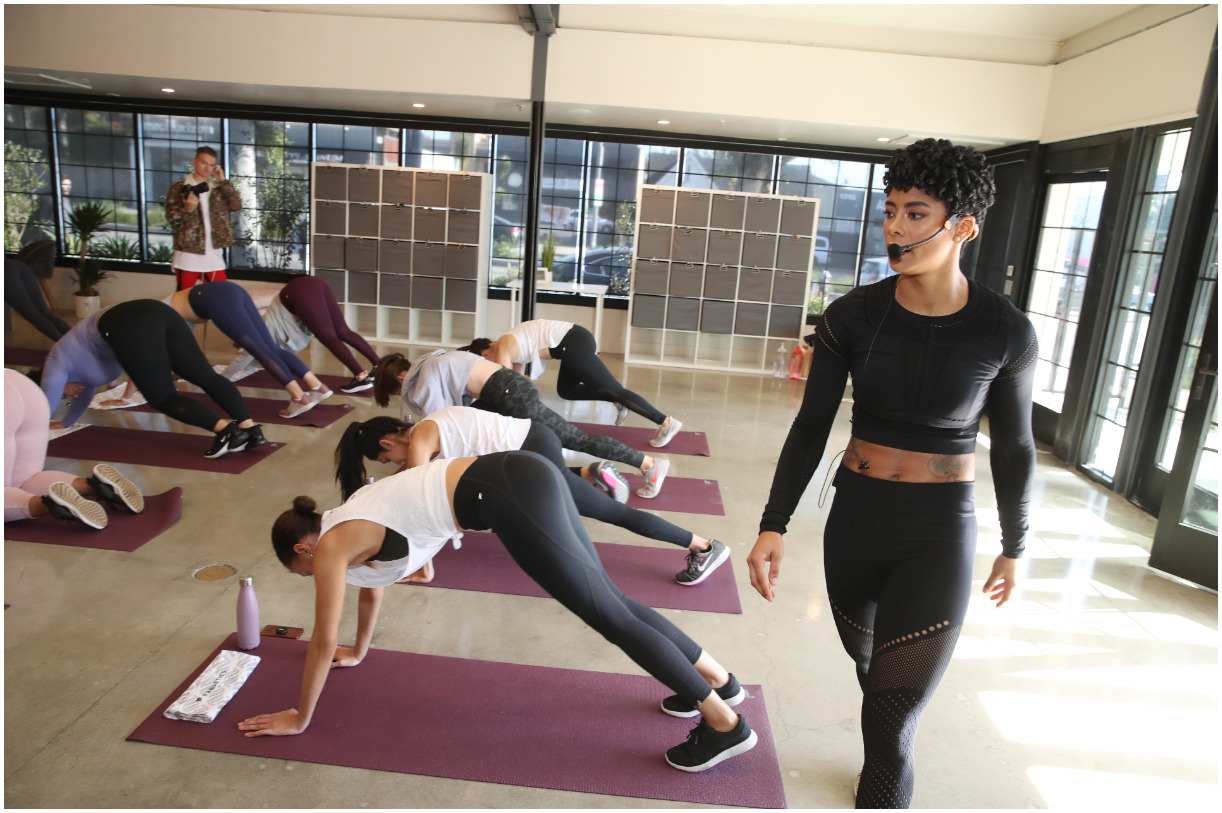 Her workout routine is a combination of HIIT, yoga, calisthenics, and resistance training.
Diet
Her diet consists of the following meals:
asparagus and salmon;
fruits;
green smoothies;
raw vegetables with beans;
rice with vegetables;
lentils with salad;
oatmeal with coconut flakes and chia seeds.
In 2015, Arias considered going vegan. It is unclear if she actually did.
READ MORE: What Happened To Bobby Riggs After 'Battle Of The Sexes'?
Quotes
"You will not "fix" the rest of your life in a single day."
"The most captivating attribute a woman can have is just that – CONFIDENCE."
"Monday's are meant to be crushed."
"You are the artist of your own life."
"My goal used to be to change the world."
"I was also frustrated with the fitness industry in general for being deceptive."
"The love of my life is growing up and I can't handle it."
"I don't like that type of attention. I am really simple."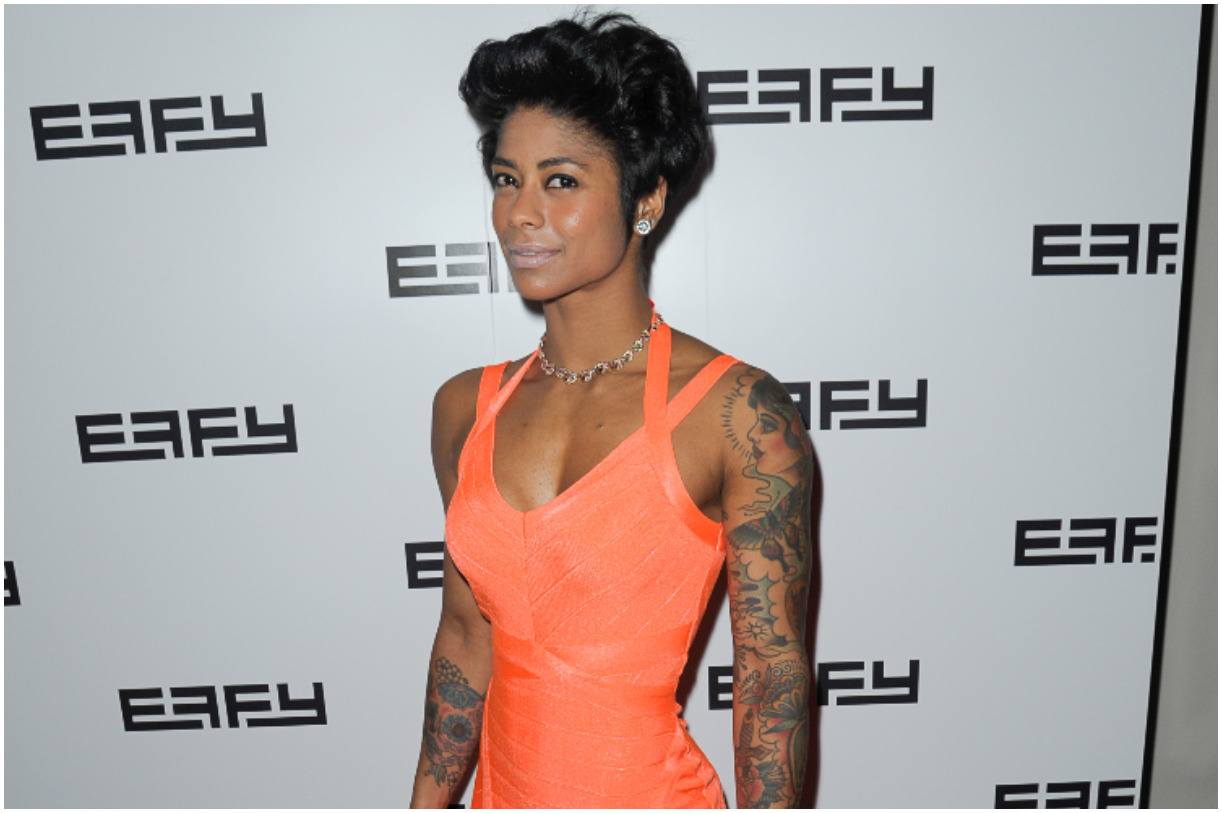 "You may not see it today or tomorrow, but you will look back in a few years and be absolutely perplexed and awed by how every little thing added up and brought you somewhere wonderful."
"No amount of regret can change what has already happened. And no amount of anxiety can control the future."
"Strength & conditioning workouts are perfect for the summer."
"Hard work and dedication will get you where you need to go."
READ MORE: Bode Miller Net Worth
Trivia
Arias has been featured by:
WorldStar HipHop;
Huffington Post;
Latina;
People;
Cosmopolitan.
When she began her own fitness journey in 2012, Massy could barely pull off 3 measly push-ups.
Massy Arias – Net Worth
Arias earned most of her wealth from coaching people to become the best version of themselves. In addition, Massy publishes paid posts on her Instagram account (which has over 2.7 million followers). On an account of this level, she can earn at least $20,000 per sponsored post.
She also founded the wellness brand TruSupplements. Therefore, Massy Arias has an estimated net worth of $1 million.
READ THIS NEXT: Who is Ryan Garcia Dating Now
References

https://www.essence.com/cover-girl-star-massy-arias-daughter-indi
https://www.wellandgood.com/good-sweat/massy-arias-family-ab
http://www.latina.com/massy-arias-baby-girl-photo
https://www.cosmopolitan.com/instagram-fitness-star-massy-arias