William Byron is an American professional stock car racing driver who had the most successful season as a rookie in the 22-year history of the NASCAR Gander Outdoors Truck Series in 2016.
Byron was named Sunoco Rookie of the Year in the NASCAR Camping World Truck Series and won the 2015 NASCAR K&N Pro Series East championship.
Rev. Franklin Graham said about Byron in 2018:
"Can you imagine racing a 200 mph NASCAR race car in the #Daytona500 at 20 years of age? Well, William Byron did yesterday!"
Rev. Graham added:
"He drives Hendrick Motorsports #24 – that's quite an accomplishment, but that's not all."
Biography
Byron was born on November 29, 1997, in the USA. His parents are Bill and Dana Byron.
William became interested in racing at six years old because of a stock car race he saw on TV. He once said:
"I have watched races from when I grew up as a kid, that for me was probably 2004 or '05."
Byron attended Charlotte Country Day School.
In 2012, William started racing Legends that year at the age of 15. Legends car racing is a style of auto racing that is designed mainly to keep costs down and to promote exciting racing.
In the follow-up year, Byron competed in 69 Legend races across the United States. William also captured the 2013 U.S. Legend Young Lions National championship as well as registered 64 top-10 finishes and 59 top-five.
In 2014, he continued the Legends competition but also signed with JR Motorsports late model program.
In 2015, William competed in 36 races across 4 different series:
NASCAR Whelen All-American;
CARS Super Late Model Tour;
NASCAR K&N Pro;
ARCA.
He earned the K&N Pro Series East championship. William also scored 19 top-five finishes, five poles, and six wins.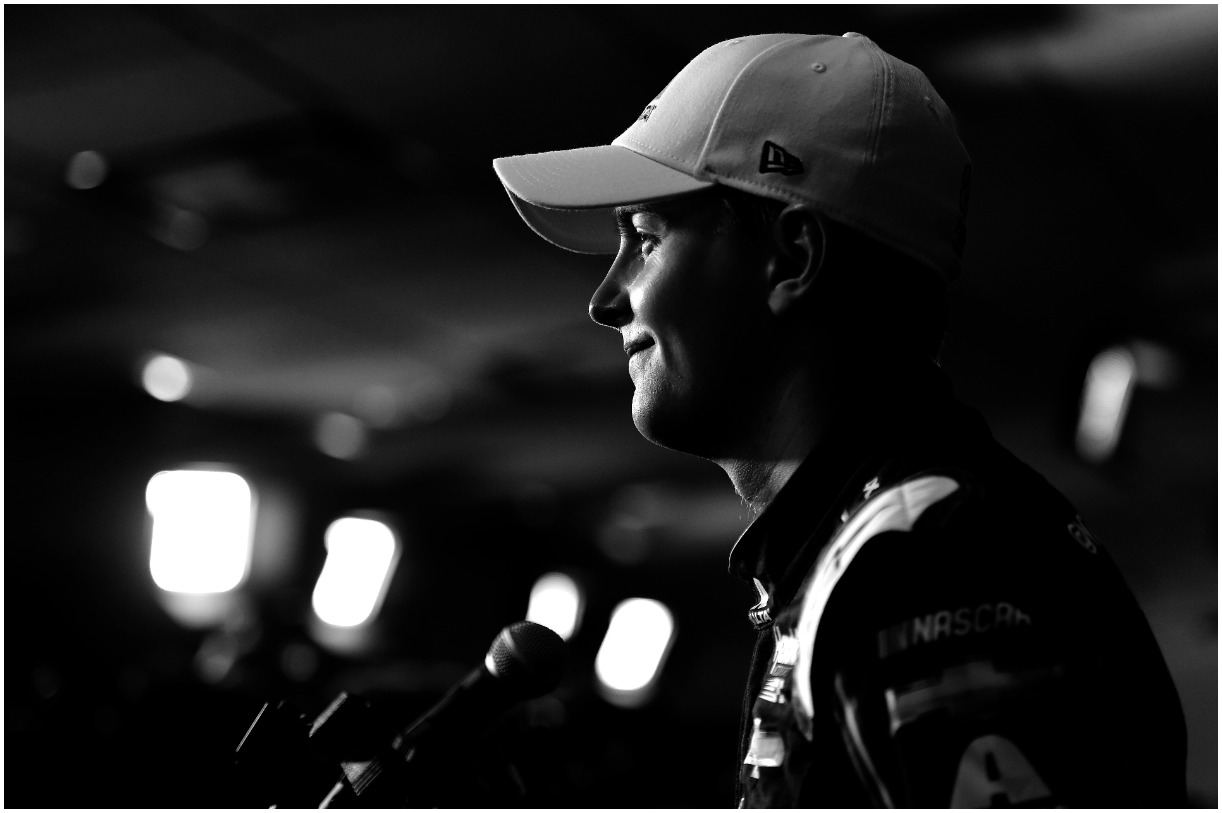 During an interview, Byron declared:
"Everything happened really fast once I got into the sport, but I was watching the sport for a long time."
In the same year, William became an Eagle Scout, which he earned while attending high school and racing full time.
Note – Eagle Scout is the highest achievement or rank attainable in the Scouts BSA program of the Boy Scouts of America.
In 2016, he won his first Truck Series race at Kansas, after avoiding Johnny Sauter and Ben Rhodes' crash on the last lap of the race.
In August 2016, Byron signed with Hendrick Motorsports, one of NASCAR's most successful teams.
In 2017, William joined the NASCAR Xfinity Series to compete for Hendrick Motorsports affiliate JR Motorsports. Later that year, he won the 2017 NASCAR Xfinity Series Championship.
In 2018, he won the MENCS Sunoco Rookie of the Year award.
In 2019, William started the season with a win of the Daytona 500 pole.
In 2020, he signed an extension to his contract with Hendrick Motorsports.
READ MORE: Is Travis Browne married?
Liberty University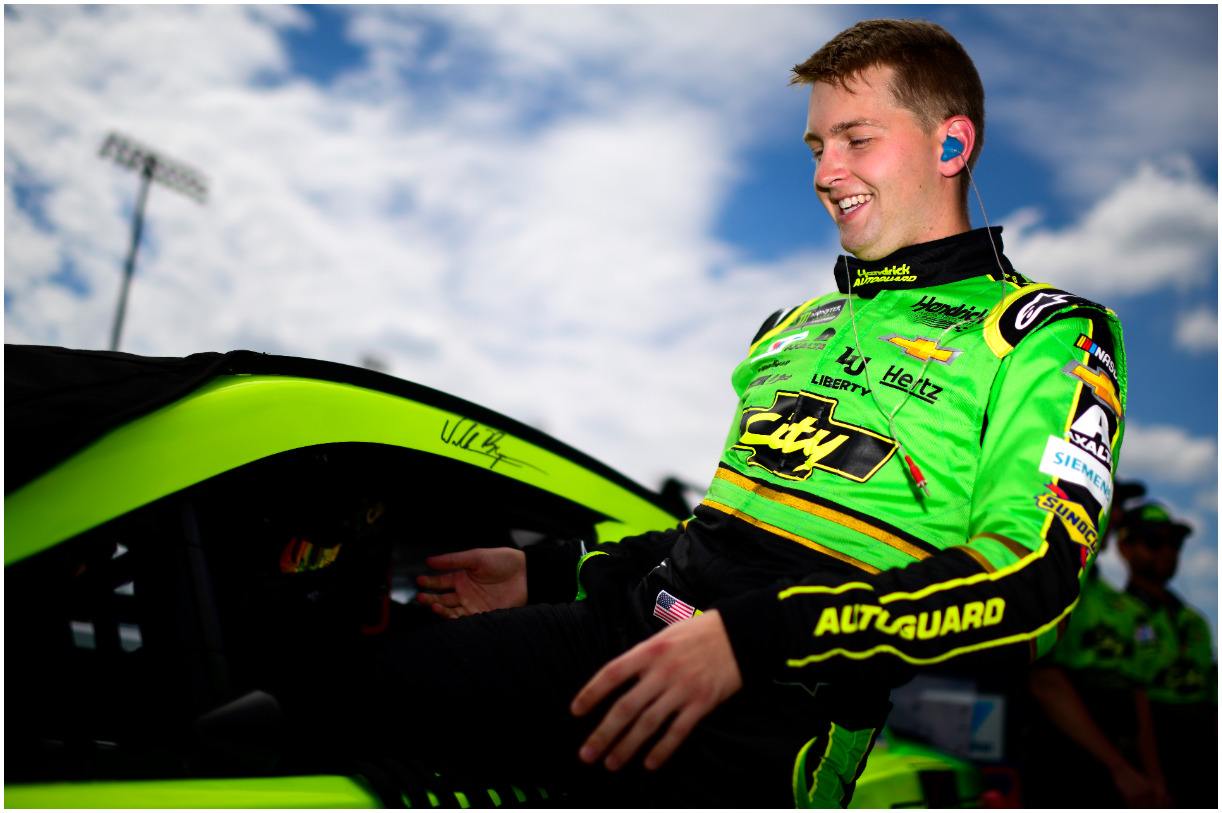 Liberty University is an evangelical Christian university in Lynchburg, that consists of 17 colleges, including a school of law and a school of medicine.
William is currently a student at Liberty University, majoring in business communication.
In addition, Liberty University is one of his sponsors. In 2019, Liberty University and Byron reached a 2-year agreement to extend their support to William and his No. 24 Chevrolet Camaro ZL1 team.
Byron said:
"Liberty University has been a big part of my racing career and progression through NASCAR from basically the beginning."
William went on to say:
"Their support on and off the track, including with my studies, has been monumental. They've been with me through numerous accomplishments, including race wins and championships, and I'm glad we were able to add to that list this season by making it into my first Cup Series playoffs."
Byron later added:
"I'm excited about Liberty being back on board with the No. 24 team, and I look forward to what the future holds for us."
Jerry Falwell, Liberty President, said:
"We have been by William Byron's side as he's risen through the ranks at a young age, and it is an honor to continue to support one of our very own in his career."
Falwell continued:
"William and Hendrick Motorsports have always been a perfect fit for Liberty University. We share the same values and are committed to the same mission that makes champions on the racetrack and champions in life."
READ MORE: Ryan Garcia Net Worth
Girlfriend
William Byron is dating Ryan Blaney's sister, Erin Blaney.
Quotes
"Loose is fast and on the edge of out of control."
"I really just look at myself as a race car driver."
"Proud to have Liberty University with us. It's an honor to be a Flame and carry the colors on the 24."
"So ready to get back in the car. Who's going to be watching?"
READ MORE: Bode Miller Wife
Trivia
In 2016, Byron set a record for a rookie, when he had 7 victories in the Gander Outdoors Truck Series.
Byron is the youngest driver to sit on the pole in 60 runnings of NASCAR's longest race. He said:
"I don't really like having the youngest term attached to me because I've always been the young guy."
William continued:
"And I just want to be part of the conversation as a normal person, no matter what age I am."
Byron began racing on the iRacing simulator (a subscription-based racing simulation online video game that was published and developed by iRacing.com Motorsport Simulations in 2008) as a teenager with more than 298 top fives and 100 wins in online competition.
READ MORE: Massy Arias Net Worth
William Byron – Net Worth
Byron earns most of his wealth from sponsors as well as being a professional stock car racing driver. At the present moment, William competes for Hendrick Motorsports, driving the No. 24 Chevrolet Camaro ZL1, in the Monster Energy NASCAR Cup Series.
Therefore, William Byron has an estimated net worth of $2 million.
References

https://eu.usatoday.com/william-byron-interview-camping-world-truck-series
https://www.charlotteobserver.com/sports/nascar-auto-racing
https://www.espn.com/nascar-no-pumping-breaks-potential-william-byron
https://www.msn.com/william-byron-not-a-fan-of-the-youngest-label