Antonio Cromartie is a former American NFL cornerback who played for the NY Jets from 2010 to 2013. In 2016, he joined the Indianapolis Colts. Cromartie also played for the Arizona Cardinals.
Biography
He was born on May 17, 1984, in Tallahassee, Florida, the United States.
Antonio attended Tallahassee's Lincoln High School. Throughout his senior season, Antonio ran the ball 13 times for 242 yards and 3 touchdowns, had 450 yards and 1 touchdown on 30 catches, and recorded 12 tackles and 2 interceptions.
For the 2003 to 2004 season, Cromartie accepted an athletic scholarship offer from Florida State University.
San Diego Chargers
On July 25, 2006, he signed a 5-year, $13.5 million contract with $7.35 million guaranteed with the San Diego Chargers. He wore jersey No. 25 during his rookie season.
New York Jets
On March 4, 2010, he was traded to the NY Jets.
In his first season, Antonio performed well, however, he was inconsistent throughout the season. Cromartie finished the season with 3 interceptions.
New York Jets
On August 1, 2011, New York Jets signed Antonio to a 4-year deal worth of $32 million.
During the 2012 season, Antonio became the #1 cornerback and performed well.
In addition, he was elected to attend the Pro Bowl for the second time in his career.
On March 9, 2014, he was released by the New York Jets.
Arizona Cardinals
On March 19, 2014, he signed a 1-year contract with the Arizona Cardinals, which was worth $3.25 million.
New York Jets
On March 12, 2015, he signed a 4-year, $32 million deal to return to the New York Jets.
He was released after just 1 season.
Indianapolis Colts
On August 22, 2016, he signed a 1-year contract with the Indianapolis Colts.
Antonio was released after just 4 games with the team.
He retired from football in 2018.
Wife
On July 2, 2010, Antonio Cromartie married Terricka Cromartie, an American model who gained fame appearing on the now-defunct E! series Candy Girls.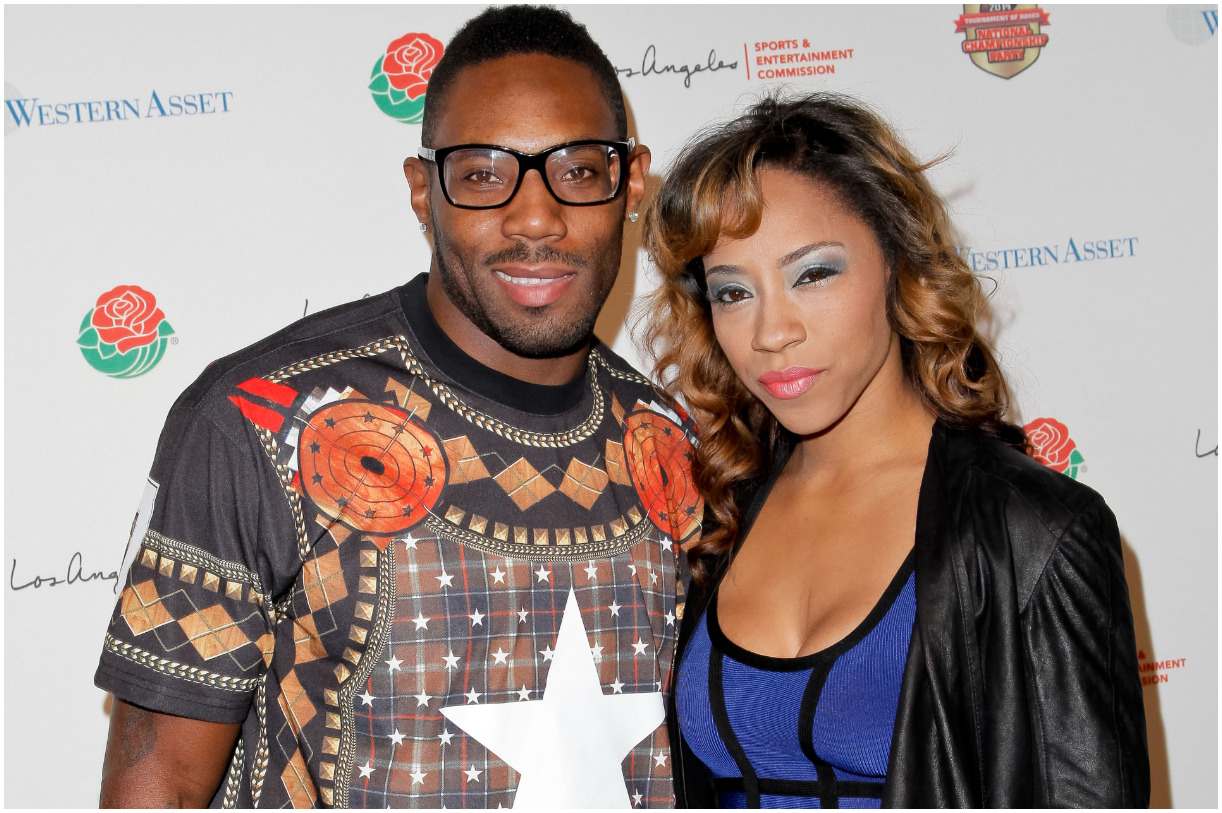 In 2017, the couple began starring in their own comedy docu-series, called – "The Cromarties." During the series, Terricka and Antonio take on the everyday challenges of raising a family of 6 kids.
During a 2016 interview, she said:
"To be honest, I just feel that our family dynamic is very interesting, I think we're very misjudged from the outside looking in."
Terricka went on to say:
"I just wanted to showcase how relatable we are, how blended families do work and, you know, regardless of your circumstances, you can still be successful in your family life."
In a different interview, Terricka said:
"Overall, the kids have reacted extremely well to the cameras."
Antonio said:
"For me, this is the first time I'm really having cameras in my face every single day, showing our lifestyle."
Children
Antonio has 14 children: six with Terricka and the other eight children with seven different women.
On August 30, 2017, Antonio announced the birth of his fourteenth child, his third child since his reported vasectomy in 2013.
He said:
"It's a blessing from God. I'm part of that 1 percent that it happens to."
His wife said:
"He's an excellent father, which is the reason why I really wanted to showcase our family."
According to reports, he pays an estimated $336,000 per year in child support.
A Word About Vasectomy
A vasectomy is a surgical procedure to seal or cut the tubes which carry a man's sperm to permanently prevent pregnancy. You will still ejaculate and have erections, however, your semen won't contain sperm.
Vasectomies are one of the best forms of birth control. According to statistics, only 1-2 women out of every 1,000 end up pregnant within 12 months of their partner receiving a vasectomy.
About 12 weeks after a vasectomy, you will need to produce a sample of semen, that will be tested for sperm. Once tests have confirmed that your semen is sperm-free, the vasectomy is considered successful.
Even after you have already had one or two clear semen samples, a vasectomy can also fail a few months to years later. This can happen because:
the vas deferens grows back afterward – this is called recanalization;
someone has an extra vas deferens and the surgeon didn't see it;
the surgeon cuts the same vas deferens twice and leaves the other one intact;
the surgeon cuts the wrong structure.
READ MORE: Gary Danielson Net Worth
Height
Cromartie is 6′ 2″ (1.88 m) tall.
Quotes
"You need to make sure you're going exactly where your guy goes in press coverage."
"You need to understand the receiver and the offense you're facing that week."
"I miss football, but I'm not done."
READ MORE: Is Rod Carew married?
Trivia
At the end of the 2008 season, Antonio announced that he played the entire season with a broken hip.
In 2002, he earned the USA Today defensive player of the year.
In 2009, he was under investigation for alleged assault with a deadly weapon. According to the San Diego Police Department, Antonio allegedly threw a champagne bottle that hit another person in the head at Bar West, 959 Hornblend St. No one was arrested, and no injuries were serious enough to require hospital treatment.
His agent declared:
"This is absolutely not a story. Antonio didn't throw the bottle. He was there with two other players."
In 2007, Antonio returned a missed field goal 109 yards for a touchdown. This is the longest play in NFL history.
Cromartie ran a career-best time of 21.27 seconds in the 200 meters. Also, Antonio was timed at 46.39 seconds in the 400 meters at the NCAA Division I Championships.
READ MORE: Bobby Riggs Net Worth
Antonio Cromartie – Net Worth
Cromartie earned most of his wealth from playing American football in the NFL.
His best years (regarding his revenue) were:
2013 ($9.5 million);
2015 ($7.02 million);
2012 ($7 million);
2011 ($6 million);
2007 ($4.6 million);
2014 ($4 million).
According to the data, Antonio has earned over $47 million during an 11-year NFL career, about $26 million after taxes. He also earned some money from his reality show – The Cromarties. Therefore, Antonio Cromartie has an estimated net worth of $11.5 million.
Featured image source – © Guliver / Getty Images.
READ THIS NEXT: Who is Bobby Hebert?
References

https://www.usanetwork.com/thecromarties
https://www.sbnation.com/antonio-cromartie-hbo-hard-knocks-staged
https://eu.app.com/jets-antonio-cromartie-kellen-winslow-jr