Rodney Cline "Rod" Carew is an American former Major League Baseball professional baseball player who was a 7-time American League batting champion, 18-time All-Star, and the 1977 AL MVP.
Carew hit an amazing .328 over his career.
A former professional baseball player in Major League Baseball Catfish Hunter described Rod:
"He has no weakness as a hitter. Anything you throw he can handle."
Baltimore Orioles Hitting Coach Jim Frey said:
"The astonishing thing about (Rod) Carew is that he hits everybody. You think you spot a weakness in him, and it may work for 3 or 4 at-bats, but then he catches on and its bang-bang-bang all over again."
Biography
He was born on October 1, 1945, on a train in the Canal Zone, Panama.
Rod moved with his family to New York when he was 14 years old.
He played for the Bronx Cavaliers. There, he was found by Minnesota Twins' scout Monroe Katz.
During the 1960s, he served a 6-year commitment in the US Marine Corps Reserve as a combat engineer.
Carew said about his time in the US Army:
"When I joined the Marine Corps, it was a life-changing event for me because I learned about discipline."
In 1967, after hitting .292 in 137 games for the Twins, Carew was named AL Rookie of the Year.
In 1972, he led the AL in batting, hitting .318.
In 1979, Rod was traded to the Angels.
He joined an elite group of ballplayers when he got his 3,000th base hit on August 4, 1985.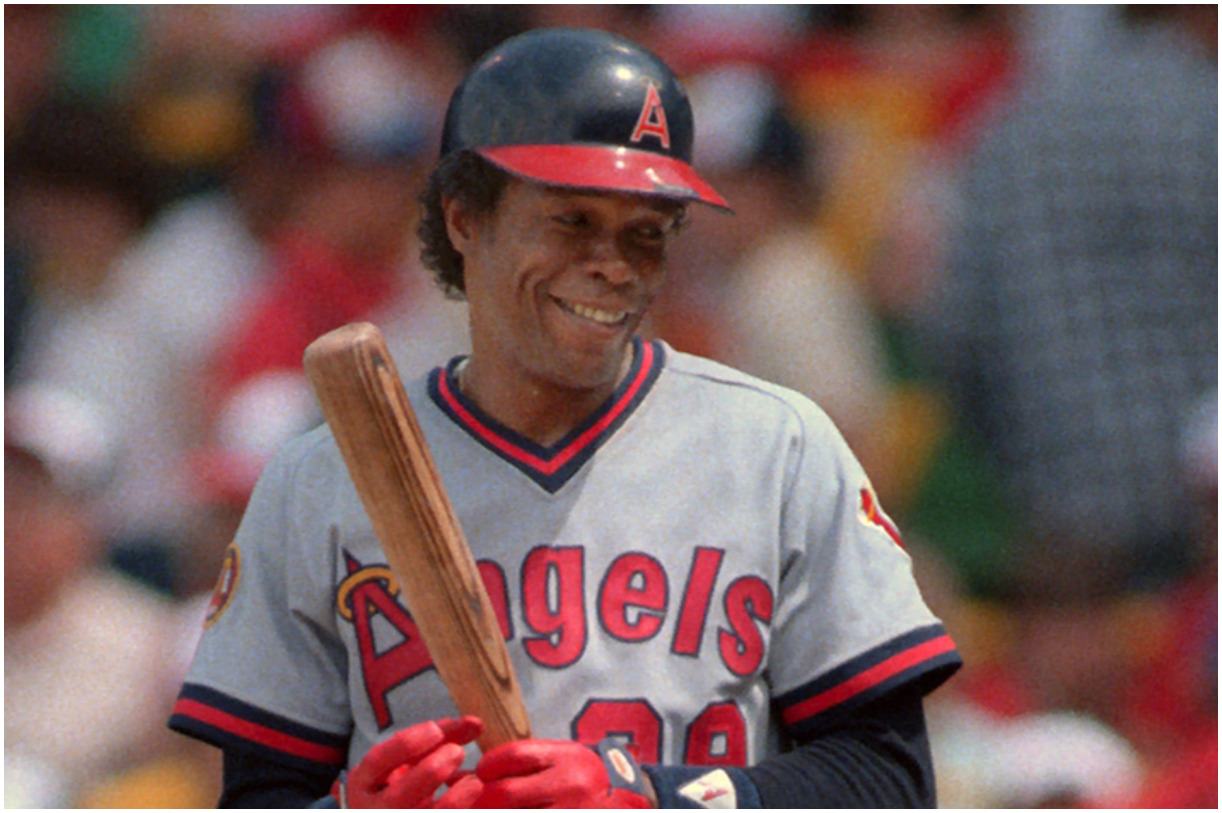 Carew retired in 1986. Rod finished his career with 3,053 hits and a lifetime batting average of .328.
In 1987, Carew opened The Rod Carew Baseball School in Placentia, California.
In 1991, he became only the 23rd player elected to the Baseball Hall of Fame in Cooperstown, New York.
In the same year, in recognition of his accomplishments on and off the field, he received the Muscular Dystrophy Association Life Time Achievement Award.
Later that year, Rod was hired as the Angels' hitting coach. He also worked as a coach for the Milwaukee Brewers.
In 2002, Carew was inducted into the Marine Corps Sports Hall of Fame.
In 2005, he was named the 2nd baseman on the Major League Baseball Latino Legends Team.
Heart and Kidney Transplant Surgery
In 2015, Carew suffered a heart attack while playing golf.
Doctors implanted a battery-operated machine (LVAD – left ventricular assist device) since he was required some way to help his damaged heart pump more efficiently.
During an interview, he said:
"I just want you guys to understand how fatal this can be."
Rod went on to say:
"Get yourselves checked. Don't wait for it to happen."
In 2016. he has undergone a successful kidney and heart transplant.
The donor was Konrad Reuland, a former NFL player, who suffered a brain aneurysm on November 28, 2016.
Konrad Reuland died at the UCLA Medical Center on December 12. One of his kidneys and his heart were donated and transplanted into Carew.
Rod said:
"This is, to me, almost like a miracle. I feel great. My heart's roaring."
In a different interview, Rod declared:
"I will take care of this one because I've been given a second chance, and God knows how I feel and what I'm going to do for him."
After one month since the transplant, Rod said his doctors are happy with his progress, and there were no signs of rejection.
He told American Heart Association News:
"I'm doing great. I just want to get the news out to people that they need to get their hearts checked."
In 2018, in honor of Konrad Reuland, Rod participated in the Rose Parade aboard the Donate Life float on New Year's Day.
Wife
On October 24, 1970, Rod Carew married Marilynn Levy, a member of Temple Beth Shalom in Santa Ana, California. The couple divorced in 2000.
On December 22, 2001, Rod married Rhonda Fedden.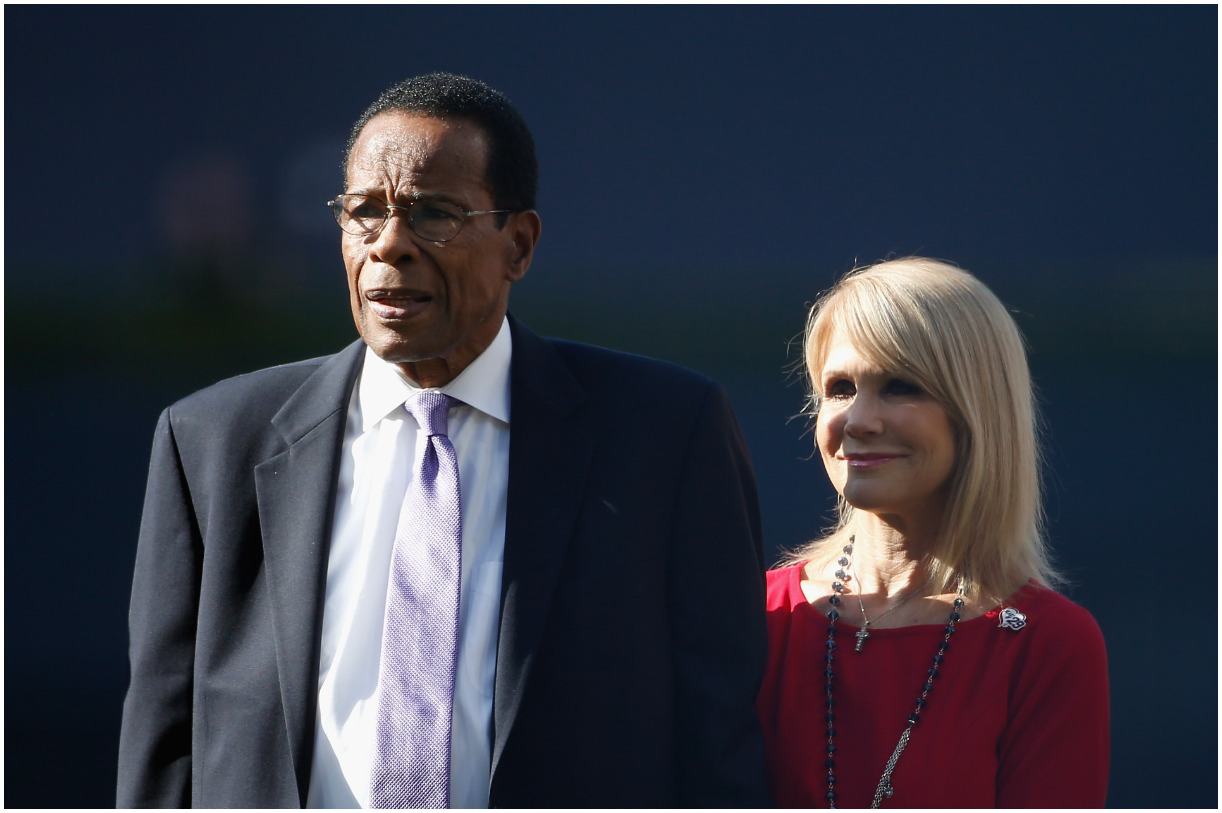 Children
Rod has a son, Devon, and two daughters, Cheyenne and Michelle, with his first wife – Marilynn Levy.
His 18-year-old daughter, Michelle, got sick with leukemia, a group of blood cancers. After an umbilical cord blood transplant was performed in an attempt to save her life, Michelle died on April 17, 1996.
Books
He published four books:
May 22, 1979 – Carew;
May 6, 1986 – Rod Carew's Art and Science of Hitting;
March 29, 2010 – Carew (Fesler-Lampert Minnesota Heritage);
June 12, 2012 – Rod Carew's Hit to Win: Batting Tips and Techniques from a Baseball Hall of Famer.
Height
Carew is 6′ (1.83 m) tall.
Quotes
"If you didn't know Fred Claire, you didn't know anyone."
"You just can't spend any time second-guessing yourself."
"We have to help others. I hope that some of the young players today understand that."
"Hitting is an art, but not an exact science."
READ MORE: Tyler Hansbrough Net Worth
Trivia
Panama City's National Stadium was renamed "Rod Carew Stadium" on January 19, 2004.
Rod Carew – Net Worth
Carew earned most of his wealth from playing professional baseball. Only 3 other professional players have bettered Rod's 15 consecutive seasons of a .300 or better batting average.
Additionally, Carew won seven batting titles during his career and was one of the few players to surpass the 3,000-hit plateau. After his retirement, he worked as a baseball coach. Furthermore, Rod has published 4 books which can be purchased on Amazon. Therefore, Rod Carew has an estimated net worth of $6.5 million.
Featured image source – © Guliver / Getty Images.
READ THIS NEXT: Who is Rickie Fowler?
References

https://www.cbssports.com/hall-of-famer-rod-carews-heart-transplant-came-from
https://www.espn.com/hall-famer-rod-carew-received-heart-kidney
https://www.latimes.com/sports/angels/la-sp-rod-carew-heart