Pete Hegseth is the cohost of FOX & Friends Weekend and the author of the New York Times bestseller American Crusade and In the Arena.
Biography
He was born on June 6, 1980, in Minneapolis, Minnesota, USA, as Peter Brian Hegseth.
In 1999, Pete was the valedictorian of his Forest Lake, Minnesota high school class.
In 2003, Hegseth graduated from Princeton University with an undergraduate degree in Politics. During college, Pete was the publisher of the conservative magazine The Princeton Tory.
In 2004 and 2005, Hegseth served with a National Guard unit guarding detainees at Guantánamo Bay.
In 2005, he volunteered to deploy to Iraq.
Hegseth was deployed with the 3rd Brigade of the 101st Airborne Division to Baghdad. There, he served under Col. Michael D. Steele, a retired colonel of the US Army who was a Company Commander in the 3rd battalion, 75th Ranger Regiment, during the Somalia mission Operation Gothic Serpent. The battle is portrayed in the film Black Hawk Down.
Pete was deployed three times overseas in Iraq and Afghanistan.
Hegseth holds two Bronze Stars and a Combat Infantryman's Badge. "I served in Iraq and Afghanistan, I guarded these guys at Guantanamo Bay," Hegseth told FoxNews in 2019. "I know what they want to do to us."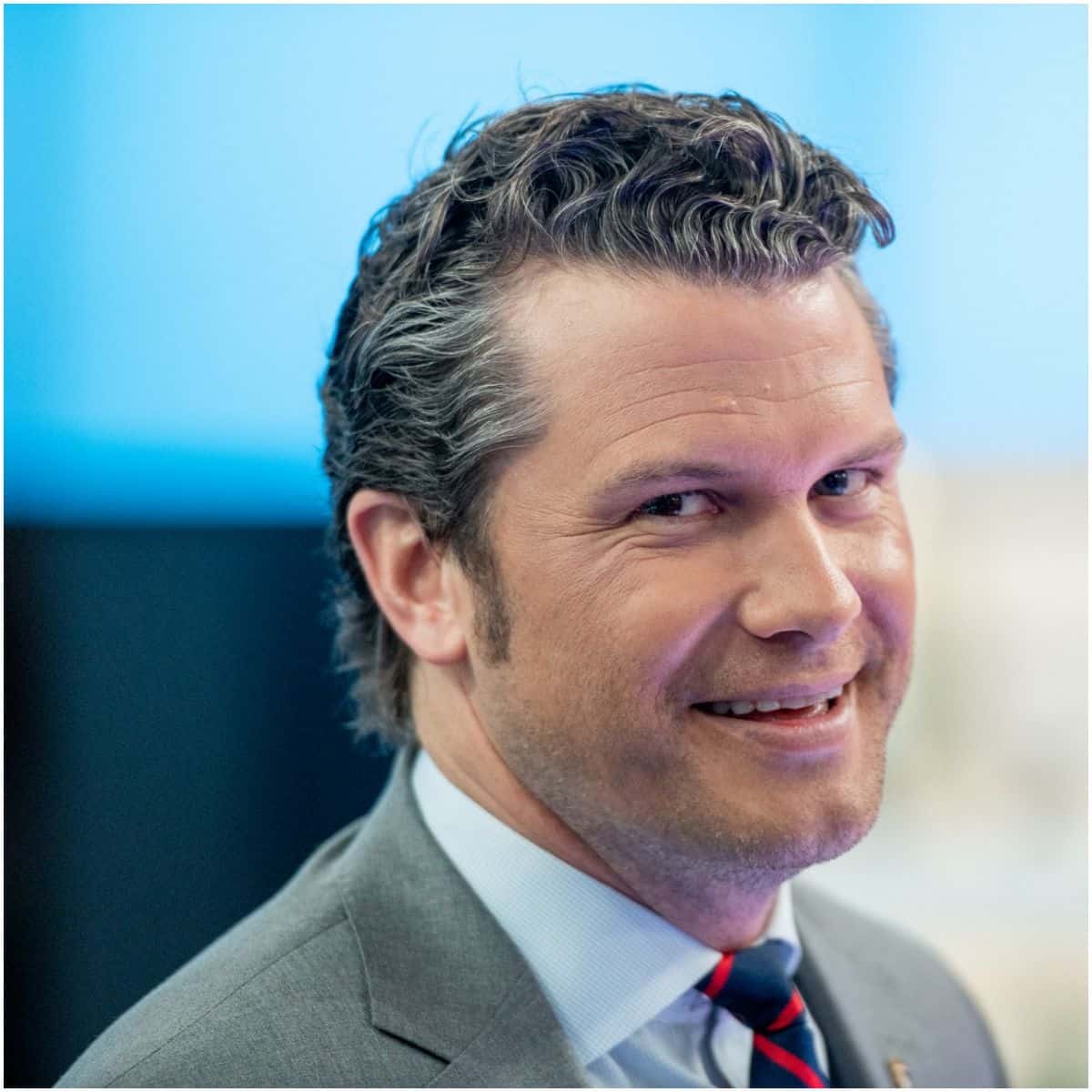 From 2007 to 2010, Hegseth served as the executive director of the political advocacy organization, Vets for Freedom.
Concerned Veterans for America
In 2012, he became the CEO of the nonprofit organization Concerned Veterans for America. Also in 2012, Pete ran unsuccessfully for Minnesota's U.S. Senate seat.
In 2013, Hegseth earned his Master of Public Policy from the John F. Kennedy School of Government at Harvard University.
In 2014, Pete became a regular contributor on the Fox News channel.
In 2015, he left Concerned Veterans for America.
In 2017, he interviewed President Donald Trump.
In February 2017, Hegseth published his first book titled – "In the Arena: Good Citizens, a Great Republic, and How One Speech Can Reinvigorate America."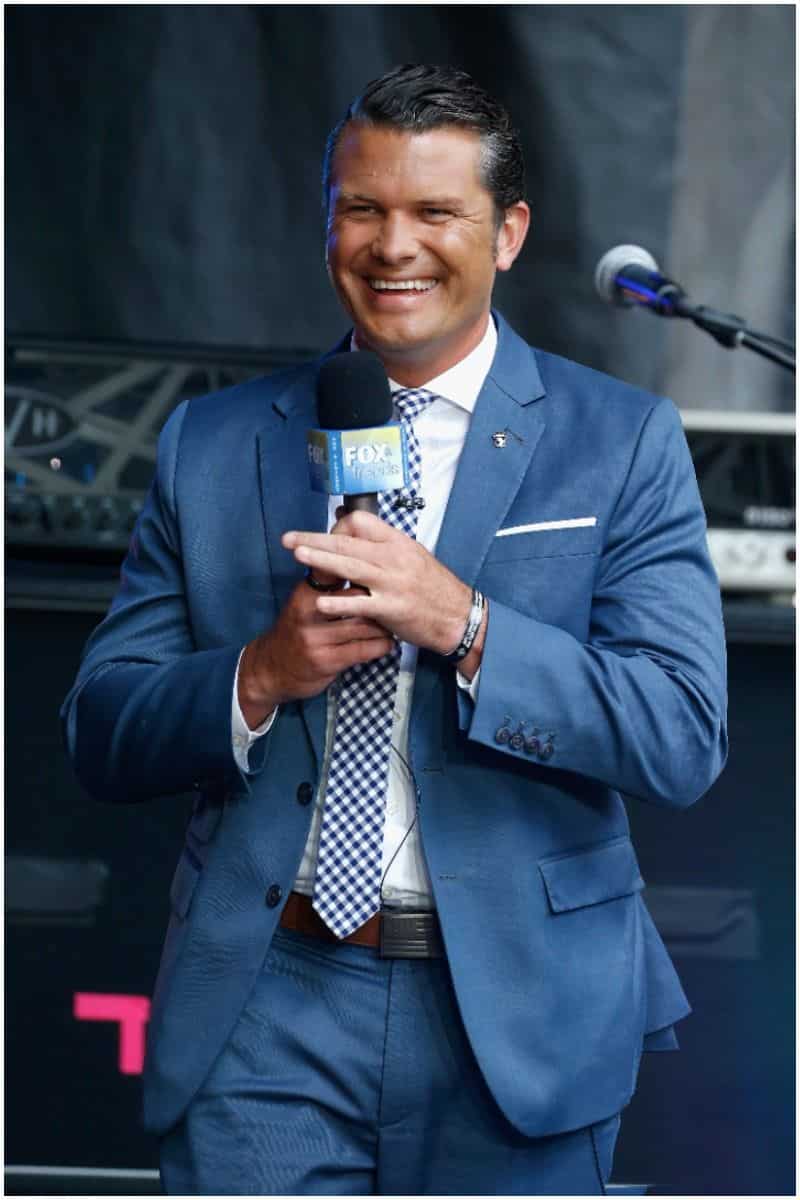 In December 2019, he was banned from Twitter after posting part of the Pensacola, Fla attacker's manifesto. "As I've said before, if they can ban me for this, they can ban anyone for anything," Pete later said.
In May 2020, Pete released his second book – "American Crusade: Our Fight to Stay Free."
On November 24, 2020, Hegseth released the book – "Modern Warriors: Real Stories from Real Heroes." In the book, Pete presents a collection of inspiring stories.
Hegseth deleted his Twitter account in January 2021. "I deleted my @twitter account yesterday," Hegseth explained on his Instagram. "Nobody told me to. I wasn't pressured to. It was 100% my choice. It's just not worth it anymore."
Wife
In 2005, Pete married Meredith Schwarz. The two divorced in 2009.
In 2010, Hegseth married Samantha Hegseth at St. John's Episcopal Church in Washington DC. The couple divorced in 2017.
On August 16, 2019, Pete Hegseth married Fox executive producer Jennifer Cunningham Rauchet at Trump National Golf Club Colts Neck in New Jersey.
Children
With Samantha, Pete has three children.
With Jennifer Rauchet, Hegseth has a daughter, Gwendolyn Hegseth, born in August 2017. Gwen was born around the same time Pete's second wife, Samantha, filed for divorce.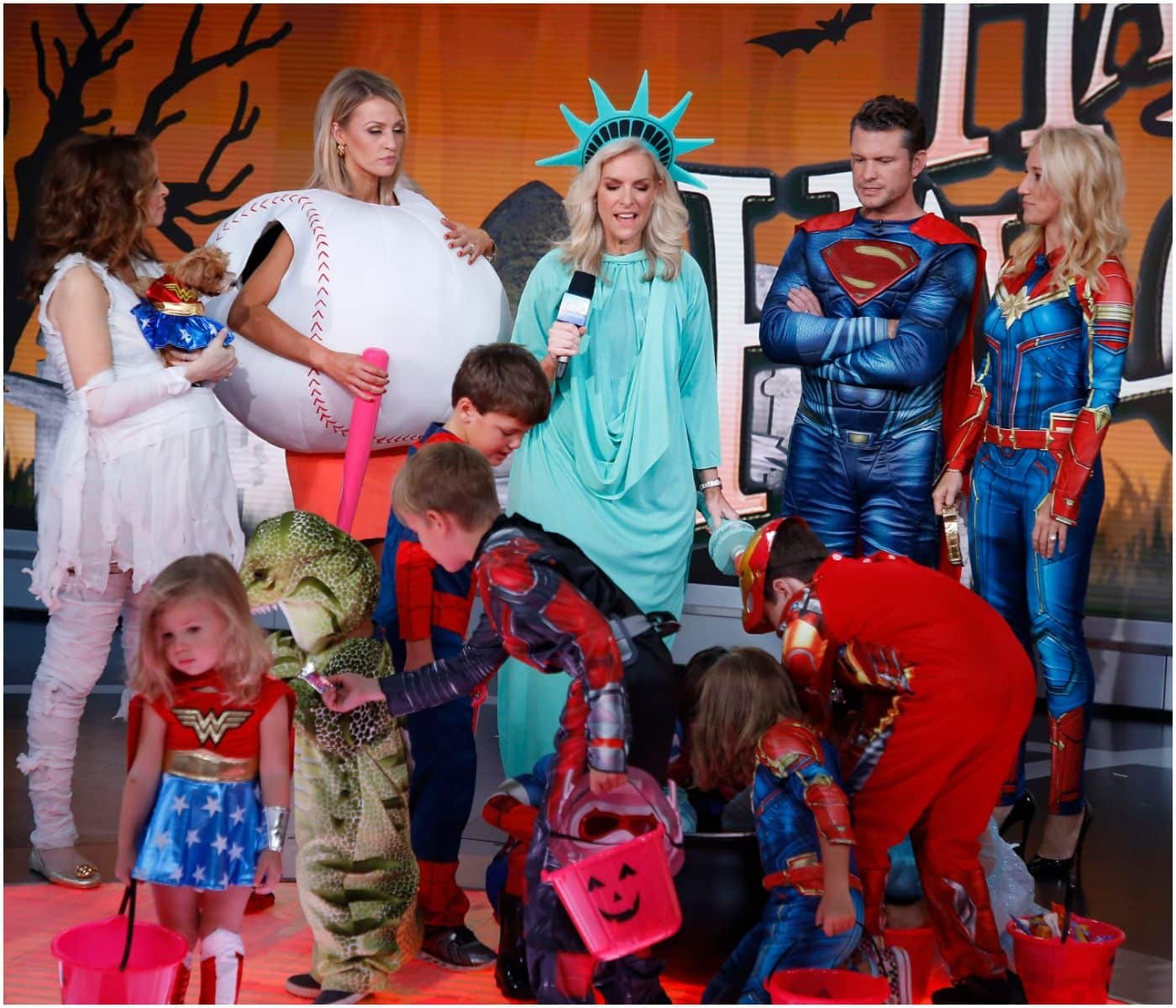 Jennifer also has three children from a previous relationship.
READ MORE: Who is Castro_1021's girlfriend?
Height
6′ (1.83 m)
Quotes
"Being a defense hawk and a budget hawk are not mutually exclusive."
"Military deployments have never been something to enjoy."
Tattoos
Hegseth has several tattoos:
a big cross on his left side of the chest that has a small cross on each quarter;
a US flag on his right arm;
Deus Vult on his right biceps – Deus Vult is a Latin expression meaning "God wills it." It was first chanted during the First Crusade in 1096;
a sword on his right forearm that represents Matthew 10:34 – "Think not that I am come to send peace on earth: I came not to send peace, but a sword." (King James Version);
We The People – right forearm;
MDCCLXXVI (Roman numerals for 1776) – right forearm;
the coat of arms of the 187th Infantry Unit Crest (Ne Desit Virtus). Ne Desit Virtus translates in English as Let Valor Not Fail.
"It started with a cross on my forearm with a sword on the middle of it," Pete told The Big Lead. "It was designed by my wife… I have 11 or 12 more on my right arm."
Here are some photos of Hegseth's tattoos.
READ MORE: Lola Van Wagenen Net Worth
Pete Hegseth – Net Worth & Salary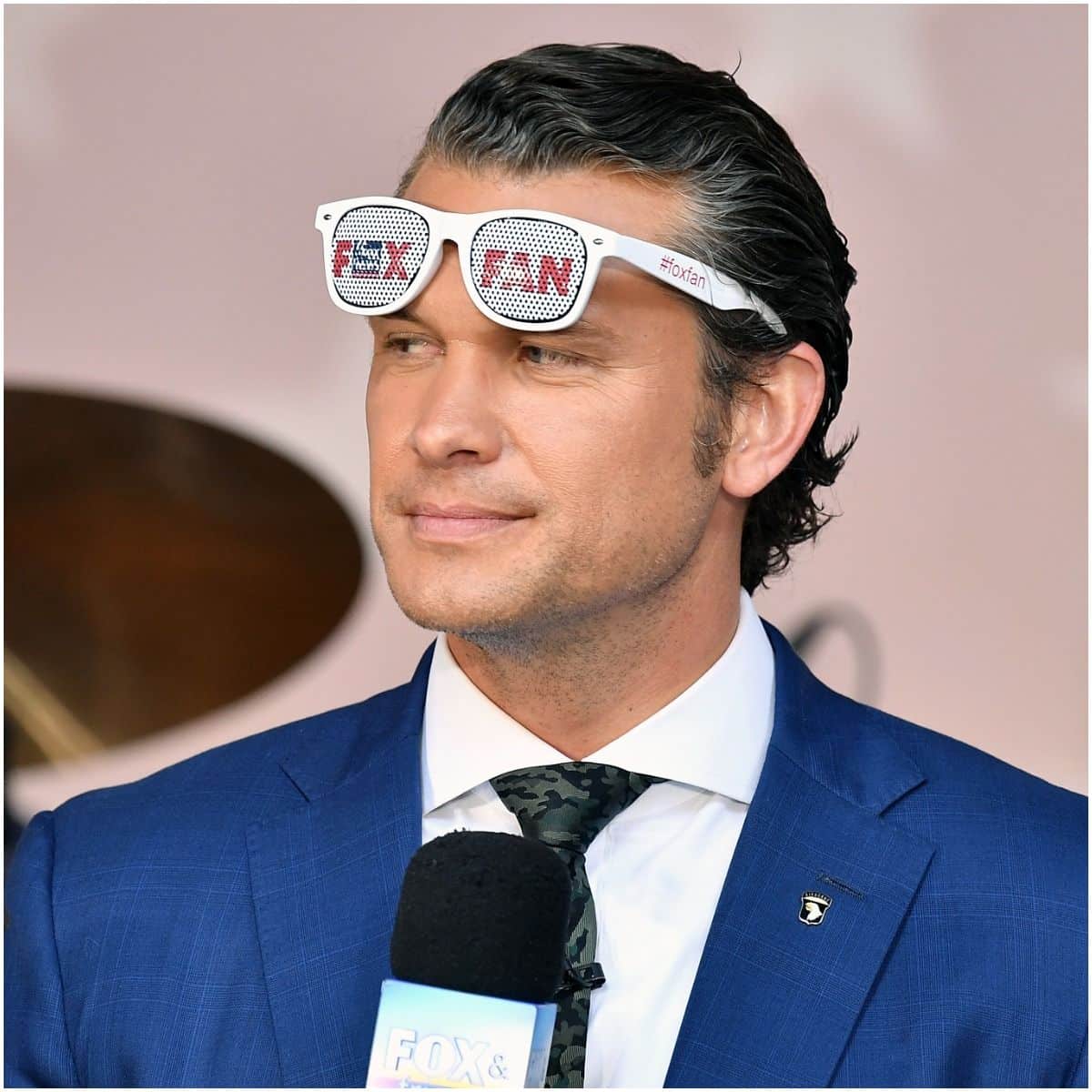 Hegseth earned most of his wealth from serving as a cohost of FOX & Friends Weekend and a Fox News Senior Political Analyst. He regularly appears on Outnumbered and The Kelly File. According to reports, Hegseth's annual salary is around $300k.
He served in the US Army and is a combat veteran, having been deployed to both Iraq and Afghanistan.
Pete penned the books American Crusade, Modern Warriors, and In the Arena.
Modern Warriors debuted at #5 on the New York Times bestseller list and sold over 200,000 copies.
Hegseth produced the documentary Battle in the Holy City. Therefore, television host and author Pete Hegseth has an estimated net worth of $3.5 million.
READ THIS NEXT: Who is Anthony Anderson?