What is Rappin' 4-Tay's net worth?
Introduction
Rappin' 4-Tay, real name – Anthony Forté, is an American rapper who rose to fame after his collaborations with numerous of the most prominent rappers of the late 80s and early 90s, including Master P, Too Short, and Tupac Shakur.
Perhaps his best-known song is 1994's "Playaz Club." He sang:
"Me and my homies we tighter than a glove/ Chop a lot of game is how we do it in the Playaz Club/ Check the pool or kick it in the tub/ Cause we kick much ass at the Playaz Club…"
Biography
He was born on March 2, 1968, in San Francisco, CA, USA.
Forté grew up in the Fillmore District of San Francisco, California.
He has a twin sister.
In 1998, Anthony was featured in the crime film titled – "Winner Takes All," which was written by Robert Hayes III. Other rappers like Cypress Hill's B-Real appeared in the movie.
In the same year, Forté made his rapping debut with the release of his album – "Too Short's Life Is…"
Later, Anthony was convicted on drug charges. He served 10 months in prison.
In 1991, Forté released an album titled – "Rappin' 4-Tay Is Back."
In 1994, Anthony released another album, called – "Don't Fight the Feelin'." The album included the following hits:
"I'll Be Around" – this single reached number #1 in New Zealand, #59 in Australia, and #39 on the Billboard Hot 100;
"Dank Season" – this single featured rap veteran from San Francisco Seff Tha Gaffla;
"Playaz Club."
In 1996, Forté was featured in 2Pac's All Eyez on Me album on the track "Only God Can Judge Me."
In 2003, he released the album entitled – "Gangsta Gumbo." It included the hit – "Burning, Burning."
In 2007, Anthony released an album called – "That's What You Thought."
In 2011, American rap artist and producer Playalitical and Anthony collaborated on a song – "Bounce It Like A Bad Check."
In the follow-up year, he collaborated on the song titled – "Picture A Nigga" with hip-hop artist Lil' Gang$ta.
In 2016, San Francisco police arrested Forté on suspicion of first-degree residential burglary.
Robert Rueca, San Francisco Police Department spokesperson, declared that police responded to a call at 5:18 p.m. on May 10 of:
"someone trying to break into someone's house on a unit block of Woodward Street."
That individual was identified as Anthony. His bail was set at $112,000.
In 2017, he received Bay Area Legend title at the West Coast Hip Hop Awards in LA. He declared:
"I am honored to receive the Bay Area Legend Award. After all of the obstacles and bumps in the road, I feel like I am making some progress."
Anthony went on to say:
"I've been going around the world representing the Bay Area for years, and I am proud to have been recognized as a Bay Area icon."
Wife
Rappin' 4-Tay is married to Nichole.
Children
The couple has five children.
His daughter, Jasymne, is also a rapper who performed a duet "Me and My Daughter" during the "StreetLow Magazine" tour with Gangsta Gumbo and Anthony. She goes by the names "Jazzy" and "Lil 4Tay."
Albums
Some of his studio albums are:
Where Is the Love? (2011);
Strictly Enforced (2011);
Still Standing, Vol. 1 (2011);
The World Is a Ghetto (2008);
That's What You Thought (2007);
Gangsta Gumbo (2003);
Introduction to Mackin (1999);
Bigga Than Da Game (1998);
4 Tha Hard Way (1997);
Off Parole (1996);
Don't Fight the Feelin' (1994);
Rappin' 4-Tay is Back (1991).
READ MORE: Richard Fortus Net Worth
Quotes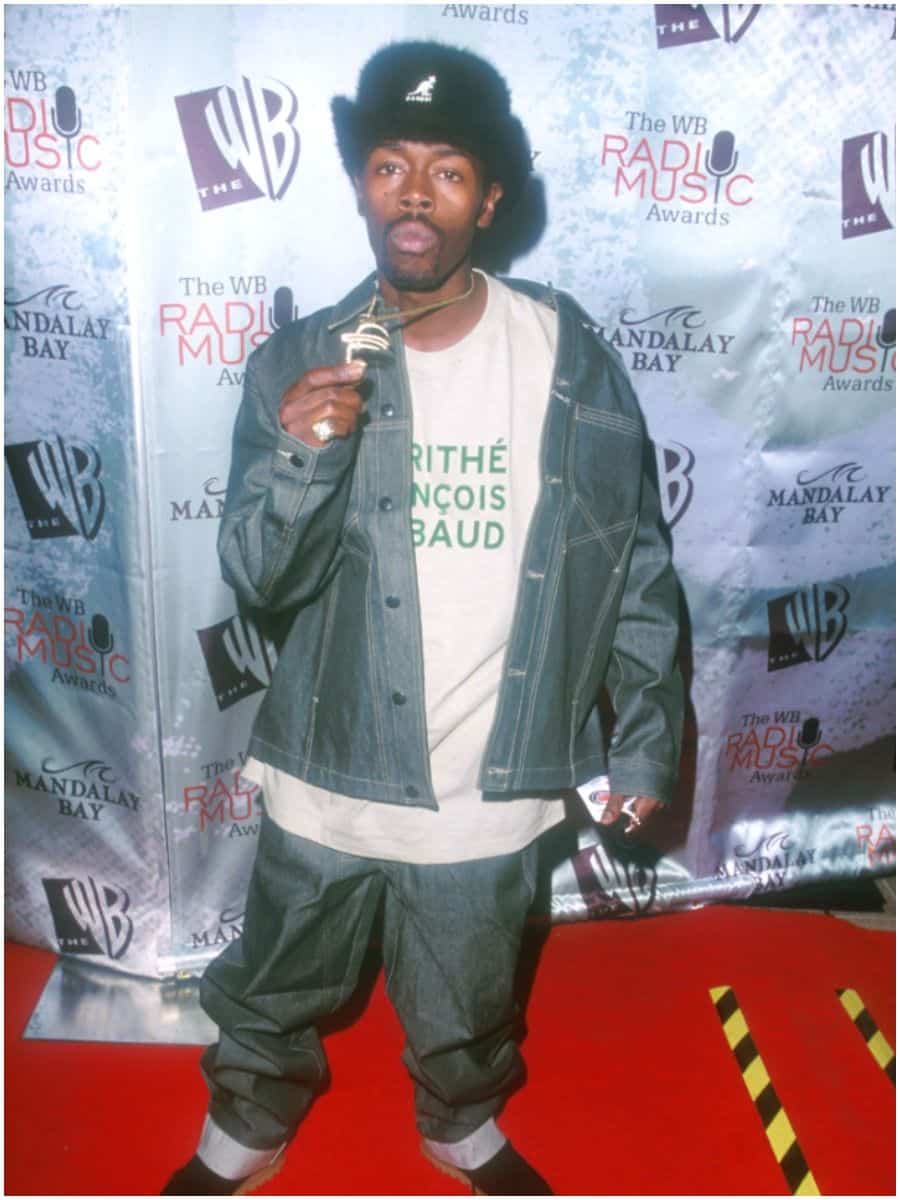 "It's about reinventing myself, getting back into the limelight, making myself a force, and giving the fans a mix that they've been waiting for oh so long."
"Like always, I'm working with the young baby boy San Quinn, we're from the same soil."
"Afeni Shakur [Tupac's mother] was like my Godmother. We came up together. It was unfortunate that times when he was at Ghetto University, I was free, and when I was at Ghetto University, he was free."
"I always looked out for the OG's in the music game, but mainly the West Coast, though. Keeping it smooth."
READ MORE: What is the net worth of Hank Williams III?
Trivia
In May 2014, E BONE415 and Forté appeared in a music video about Alcatraz Island, a small island that was developed as a federal prison from 1934 until March 21, 1963.
On May 31, he tweeted an invoice to Canadian rapper and singer Drake for the $100,000. This happens since some portions of the song royalties from YG's "Who Do You Love?," which includes Drake's verse, are for sale on Royalty Exchange, an American company that auctions royalties.
Moreover, the auction includes royalties for "Playaz Club" and Tupac's "Only God Can Judge Me," that all list Anthony as a songwriter.
In 2013, Forté headlined the main stage of Seattle Hempfest with artists Brian Meyers & More, Tony Tag, and Ditch.
In 2004, Anthony was featured on the song "My Alphabets" on Mac Dre's album titled – "The Genie of the Lamp."
In 2019, he featured in the film – "Guitar Man." It was directed by Rocky Capella.
In 2017, Anthony said he's working on an album named – "The Cat In The Hat." He said:
"I chose that title because my birthday is the same day as Dr. Seuss."
In 1995, two of his songs – "A Message For Your Mind" and "Problems" were featured on the Dangerous Minds soundtrack.
READ MORE: Who is Leland Sklar's wife?
Rappin' 4-Tay – Net Worth
Forté earned most of his wealth from his music. Anthony has worked with rap legends Too $hort, Snoop Dogg, and Tupac Shakur.
He is best known for hits including – "Playaz Club," from his album "Don't Fight the Feelin'." He also appeared in several movies, like What Happens Next and Winner Takes All.
Therefore, Rappin' 4-Tay has an estimated net worth of $2 million.
READ THIS NEXT: Who is Leon Bridges?
References

https://www.tmz.com/2016/10/12/rappin-4-tay-arrested-burglary/
https://sfbayview.com/2019/06/guitar-man-opens-sf-black-film-fest-featuring-rappin-4-tay-and-hosted
https://www.axs.com/interview-axs-talks-with-rappin-4-tay-and-goes-behind-the