Charissa Thompson (birth name – Charissa Jean Thompson) is an American sportscaster and television host who works for Fox Sports.
Biography
Thompson was born on May 4, 1982, in Seattle, Washington, USA.
She went to Inglemoor High School in Kenmore, Wash.
In 2004, Charissa graduated from the University of California, Santa Barbara.
After college, she has been an NFL sideline reporter for Fox.
Later, she co-hosted FSN's The Best Damn Sports Show Period alongside John Salley and Chris Rose.
In 2009, Thompson performed sideline reporting for "Shaq Vs.," a reality TV show starring American basketball star Shaquille O'Neal. It was produced for ABC by Media Rights Capital and Dick Clark Productions.
In June 2011, she joined ESPN. There, Charissa co-hosted the show Numbers Never Lie.
In 2013, she joined Joey Lawrence as a co-host of the reality television series Splash. In the follow-up year, she joined Tracy Edmonds and Mario Lopez as a co-host on Extra.
In May 2015, Thompson appeared as the host of the "Barstool Spelling Bee."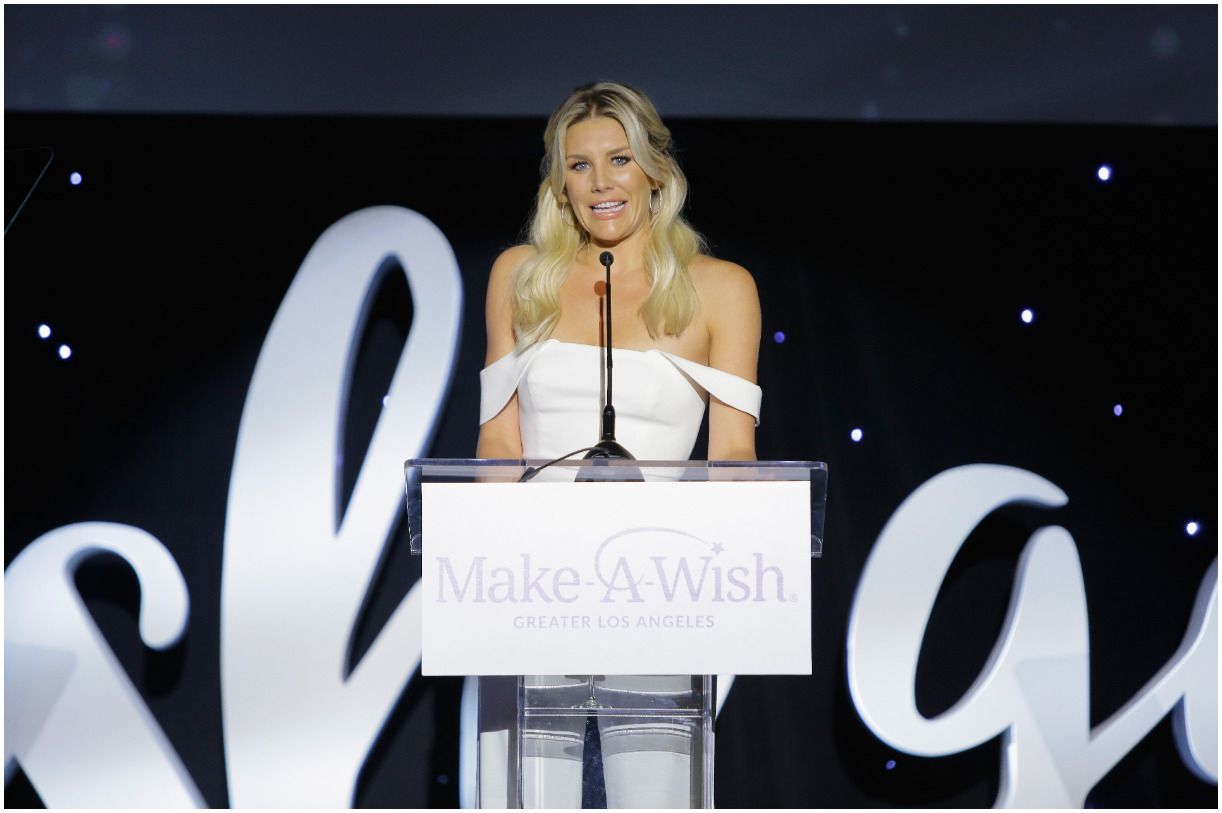 In 2016, it was reported that Charissa would be a host on Ultimate Beastmaster, a sports entertainment reality show competition that premiered on February 24, 2017, on Netflix.
Husband
Charissa Thompson was married once. The name of her husband was not released to the public. She said for Sports Illustrated in a 2014 interview:
"I have been married once. Oh, yeah, at 25. It was the best and worst decision I ever made."
Charissa went on to say:
"I learned quickly that I don't need to be married again, but there are people who come into your life for a reason."
She later added:
"I love my ex-husband and it has taken us a long time to get back to being friends."
Boyfriend
In 2013, Thompson began a relationship with Jay Williams, a former basketball player who played professionally for the Chicago Bulls in the NBA. Since retiring, Williams has worked as an analyst for ESPN.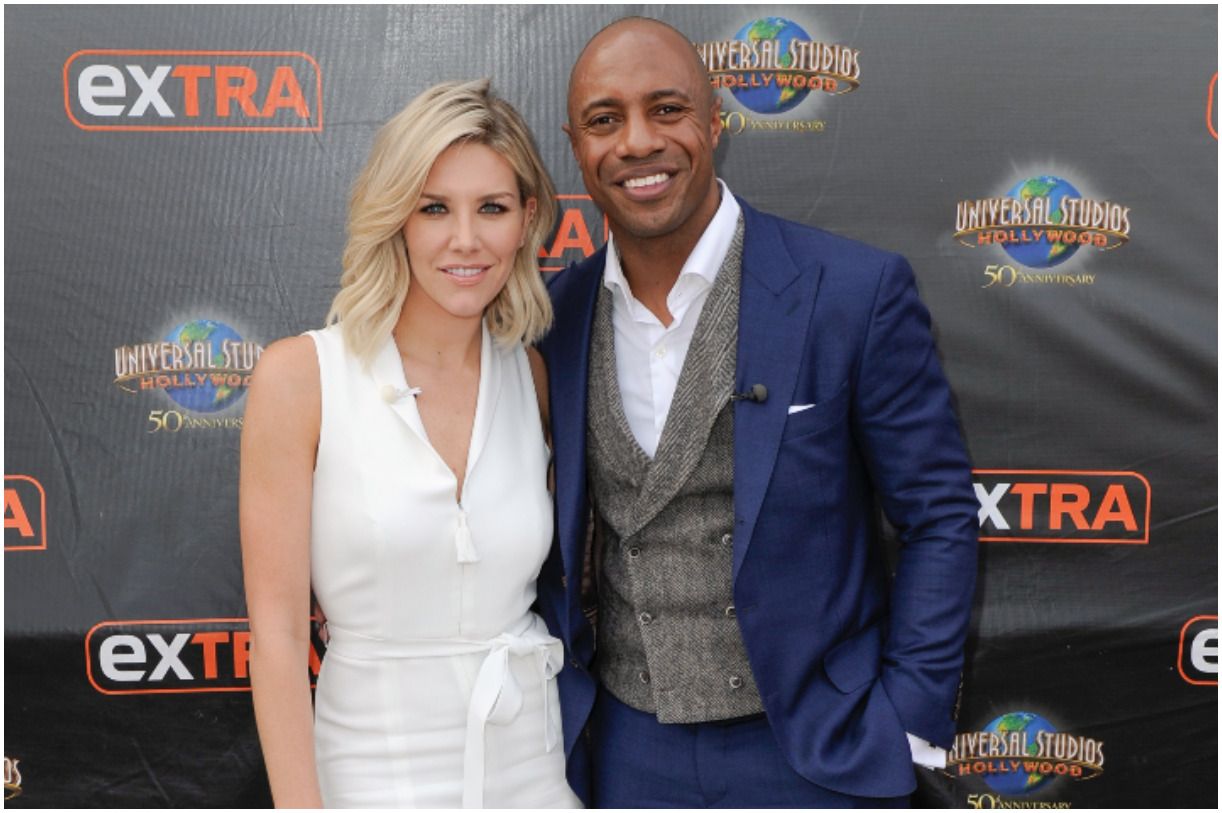 In 2015, Charrisa and Jay broke-up. Currently, Jay is married to Nikki Bonacorsi.
Husband
On January 2, 2020, Thompson got engaged to Kyle Thousand, the head of the baseball division at Roc Nation Sports.
They got engaged at the Princeville Resort in Kauai, Hawaii.
Update – on December 30, 2020, Charrisa and Kyle married in an intimate ceremony in Scottsdale, Arizona.
Stolen Photos
In January 2018, photos of the Fox Sports personality were leaked online after being stolen from her iCloud. She said for Fox News:
"When it comes to your physical being and intimate photos between you and your boyfriend and things that you sent to someone when you were in a long-distance relationship and in love, it is your private property."
Charissa continued:
"So it felt — the obvious — like such an invasion. But then the depths I am still taking to get back that privacy are unbelievable."
Thompson continued:
"The way I equate is someone came into my home, robbed my home of all its possessions, put it out in the cul-de-sac right in front of me, and I had to buy all of it right back to put back in my house."
Charissa also said that the first person she called after finding out about the stolen photos was Erin Andrews (a sideline reporter for Fox NFL and a host for Dancing with the Stars for ABC), who herself had been secretly recorded at a hotel room through the peephole in 2008.
The nude photos were pulled from the internet thanks to a cease and desist letter from Thompson's lawyer, Andrew Brettler.
Andrew stated in an interview:
"I think that it's important that the responsible individual or individuals are held accountable for this because it's a disgusting invasion of my client's privacy rights."
Height
Thompson is 5 ft 9 in (175 cm) tall.
READ MORE: What is Tom Skilling's net worth?
Quotes
"My first job was a barista."
"You don't have to apologize for being feminine in a male space."
READ MORE: Facts about Andrew Glennon
"Feminism means to me being comfortable with who you are as a woman and being unapologetic about it."
Trivia
Emily Compagno is another famous contributor to Fox News Channel.
During college, Charissa had several part-time jobs, including as an operator of a coffee stand, a barista at Starbucks, a waitress at The Cheesecake Factory restaurant, a sales associate at Nordstrom, and a nanny.
Charissa Thompson – Net Worth
Thompson earned most of her wealth from working for the Big Ten Network, ESPN, and Fox Sports. According to reports, Charissa has an annual salary at Fox Sports of around $500,000.
In 2009, Thompsonserved as a reporter for NHL on Versus.
Therefore, Charissa Thompson has an estimated net worth of $2.5 million.
READ THIS NEXT: Christina Anstead Opens up About Her Autoimmune Disease