Dhar Mann Net Worth – $100 million
What is Dhar Mann's net worth? Also, who is Dhar Mann's fiancée?
Introduction
Dhar Mann is a young successful businessman who is best known for founding the subscription makeup club LiveGlam in 2015 and Dhar Mann Studios in 2018.
In addition to being an entrepreneur, he is also a content creator with over 14.9 million subscribers on YouTube.
Dhar and his team at Dhar Mann Studios create short, motivational videos to inspire people, and they are viewed by billions of people all over the world.
Biography
He was born on May 29, 1984. Mann is the son of Oakland, California, entrepreneurs Surinder Singh and Baljit Singh.
In 2007, Mann founded a real estate property management company.
During an interview, he said:
"At 21, I bought a Lamborghini Gallardo and 2 houses with my profits from a real estate mortgage company I started in college."
In 2008, Dhar started a luxury transportation company.
Moreover, Mann expanded his fleet to include exotic vehicles in 2009.
In 2011, he gained widespread recognition after a National Geographic film titled – "Marijuana Gold Rush" documented his franchise.
READ MORE: Ian Schrager: 'Prison was scary'
LiveGlam
In December 2015, he founded LiveGlam, a cosmetics company in which he took from $600 in starting capital to $20 million in annual revenue in about two years.
All LiveGlam products are leaping bunny, cruelty-free, and vegan certified.
The company inspires beauty enthusiasts by curating and creating monthly makeup products that work for them.
READ MORE: Joe Namath Net Worth
Cars
2019 Rolls Royce Dawn;
2019 Lamborghini Urus;
2017 Tesla Model X.
House
He has a penthouse in Downtown Los Angeles.
In November 2020, Mann bought a 9,300-square-foot home in Calabasas for $15.5 million from Khloe Kardashian.
READ MORE: LeafyIsHere Net Worth
Fiancée
Mann began dating Laura G, a beauty influencer and businesswoman. They met when Mann was just beginning LiveGlam.
Laura G has more than 3 million followers on Instagram.
READ MORE: Who is Catfish Cooley?
During an interview, Mann said:
"I owe so much of my success to Laura."
Dhar later added:
"Not only is Laura the Creative Director and driving force behind LiveGlam, a cosmetics company I founded, but more importantly, she helped me become the man I needed to be in order to succeed."
One of the most meaningful experiences Laura G had was the opportunity to meet Mariah Carey.
In September 2019, Dhar Mann proposed to his girlfriend Laura G while in Paris, France.
The proposal consisted of a surprise 7-day scavenger hunt that led to the actual proposal where Laura "said yes" while overlooking the Eiffel Tower.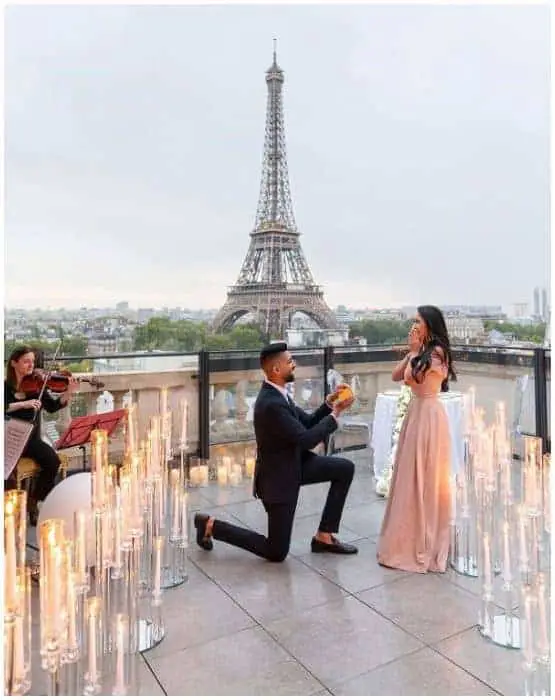 The whole experience was documented on their YouTube channel Dhar and Laura where they have thousands of subscribers.
READ MORE: Bozoma Saint John Net Worth
Children
The couple has two children together, Ella Rose Mann and Myla Sky.
Social Media
His Instagram account (dhar.mann) has more than 4.7 million followers, while his Facebook account has over 74 million followers.
On his YouTube channel, Mann has more than 14.9 million subscribers. He said:
"Today my videos have been viewed over 150 million times and have been shared by millions of people."
Mann continued:
"I'm growing over 50,000 followers a week on Facebook, and on Instagram, I have over 500,000 followers."
In addition, Dhar and his fiancé, Laura, have a YouTube channel together – "Dhar and Laura."
The channel has more than 1.35 million subscribers.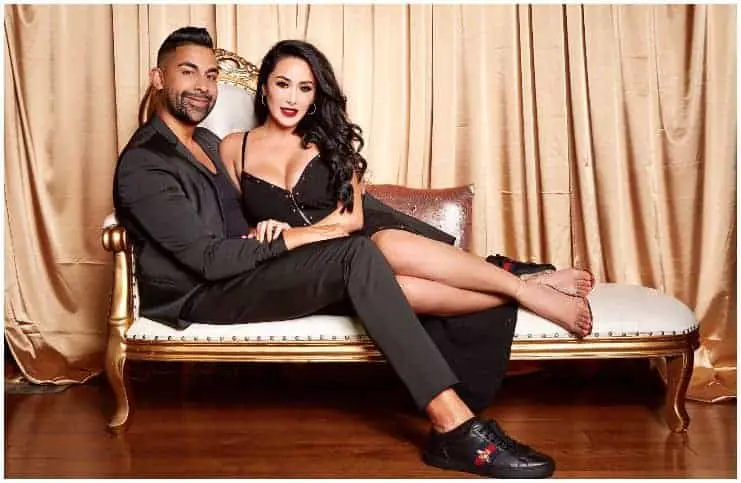 READ MORE: Asahd Khaled Net Worth
Quotes
"There's three things you should always protect – your energy, your name, and your circle."
"The more appreciation you give, the more appreciation you'll get back."
"Don't wait for a special day because each day you have is special."
"The problem with giving up too soon is that's the only way that guarantees failure."
"Taking a second to appreciate someone can make their entire day."
"Being successful won't always make you happy, but being happy will always make you successful."
"Having the most amazing relationship on earth starts with treating our partner like they're the most amazing person on earth."
"Don't let people celebrate with you at your best, if they don't believe in you at your worst."
READ MORE: Leonard Ellerbe – Mayweather Promotions
Trivia
In 2011, Dhar was featured on the June cover of Mother Jones magazine as a "ganjapreneur" in the medical marijuana business.
He has also been featured on:
WSJ;
Bloomberg;
PBS;
Nat Geo;
Huffington Post;
Times;
CNN.
He explained his success:
"Throughout my life, I've experienced epic successes and failures."
Dhar also said:
"From starting my first business at 19 and funding millions of dollars in real estate transactions to losing it all in the mortgage crisis."
Mann and Ann Druyan (television producer) were both involved in early 21st century efforts to change the marijuana law.
In 2019, Thrive Global published how Dhar was able to move past his fear and self-doubt to succeed.
In 2018, Entrepreneur Magazine featured Dhar on how he learned from his failures and was able to overcome them.
READ MORE: What is Shroud's net worth?
Dhar Mann – Net Worth
So, how much money does Dhar Mann make? Mann earned most of his wealth from his real estate property management company which he founded in college, LiveGlam company, and Dhar Mann Studios (a video production company aimed at creating positive content for the social media generation). Therefore, American entrepreneur Dhar Mann has an estimated net worth of $100 million.
LiveGlam is a global subscription-based cosmetics company creating fully customizable beauty boxes manufactured with vegan and cruelty-free products
In 2018, he said about his latest company – "LiveGlam, a beauty subscription box, will generate $20 million in sales in our third year of business, and we will spend a whopping $0 on advertising."
In addition, Mann's YouTube channel has over 10.5 billion views (about $31.5 million in revenue before taxes).
Dhar sells merch on shop.dharmann.com.
In 2020, Mann bought a 6 bedrooms 10 bathrooms mansion in Calabasas, California, for $15.5 million. The previous owner was Khloe Kardashian.
READ THIS NEXT: World's Most Followed Aviation Blogger