David Muir is an American journalist and the anchor of ABC World News Tonight.
Biography
He was born on November 8, 1973, in Syracuse, New York, USA, as David Jason Muir.
As a child, Muir would dress as a reporter for Halloween.
"I was the kid who would excuse myself from the backyard and go in and watch Peter Jennings [the sole anchor of ABC World News Tonight from 1983 until 2005]," David remembered in an interview with Time. "I was drawn to him. And I don't think at 12 or 13 you can put into words why you're drawn to a particular journalist, but Peter's curiosity was infectious."
In May 1991, Muir graduated from Onondaga Central Junior-Senior High School.
In May 1995, he graduated magna cum laude with a Bachelor of Arts degree in journalism from Ithaca College. During college, Muir spent a semester at the University of Salamanca in Spain with the Institute for the International Education of Students.
"The University of Salamanca always held a special allure given its age and beauty," Muir said for IES Abroad. "I had been studying Spanish since high school, and this was my chance to immerse myself in a language and a land far away from Upstate New York."
After graduating from Ithaca College, Muir began his career as an anchor and reporter at WTVH television in his hometown of Syracuse.
From 2000 to 2003, David worked as an anchor for WCVB television in Boston.
In 2003, Muir joined ABC News.
In June 2007, he became an anchor of World News Saturday.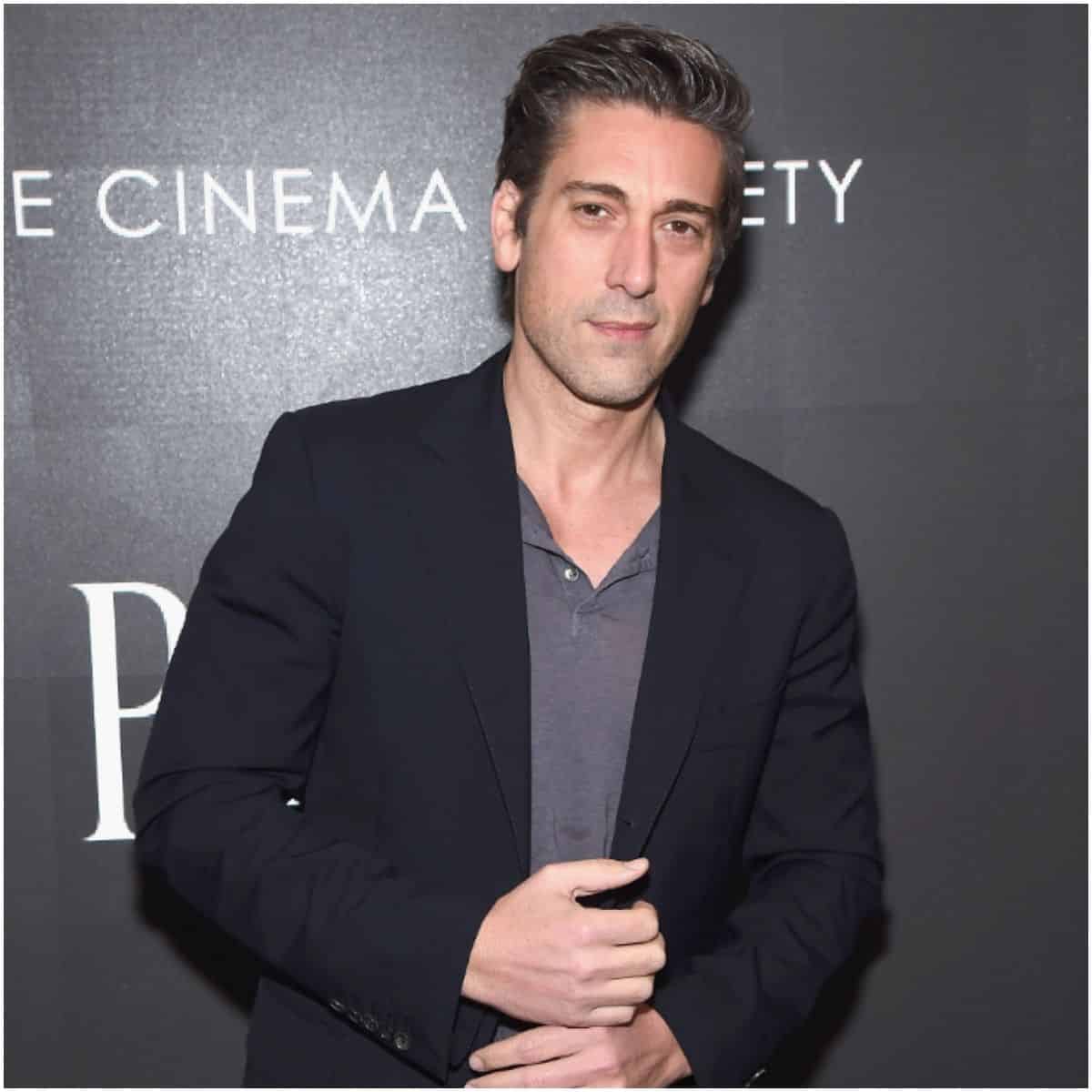 In 2009, Muir was part of the ABC News team that won an Emmy for its coverage of President Barack Obama's inauguration.
In 2010, he went to Haiti in the wake of the 7.0-magnitude earthquake. In the same year, he anchored from the Winter Games in Vancouver.
ABC World News
In February 2011, he was named sole anchor of the weekend editions of the flagship broadcast ABC World News.
In 2012, David served as a lead correspondent in the presidential election.
On June 27, 2014, it was reported that David would succeed Diane Sawyer as the anchor and managing editor of ABC World News.
"When I turn the corner, and it actually says 'World News' and it has my name in the graphic, the first weekend that they did that, I actually turned the corner, and thought, who is …, that's me," Muir confessed in an interview. "It's a huge responsibility."
In 2014, he was listed as one of People magazine's Sexiest Men Alive.
On March 13, 2015, Muir received an honorary Doctor of Letters degree from Ithaca College.
During the 2016-2017 TV season, ABC World News was the most-watched evening newscast.
In December 2017, it was announced that the program had grown its total audience by 9 percent.
In 2021, he became the lead anchor of special event coverage for ABC News.
Girlfriend
There is not much information about David Muir's girlfriend.
In 2015, Kate Dries referred to David as her boyfriend in an article on Jezebel with the title – "Report Indicates My Boyfriend David Muir Is a 'Monster.'"
"David and I connected right from the start," Kate wrote.
READ MORE: Tim Pool Beanie
Gay?
There are some unfounded rumors that Muir is gay. He was allegedly dating Gio Benitez, however, Benitez married Tommy DiDario in April 2016 in Miami.
Height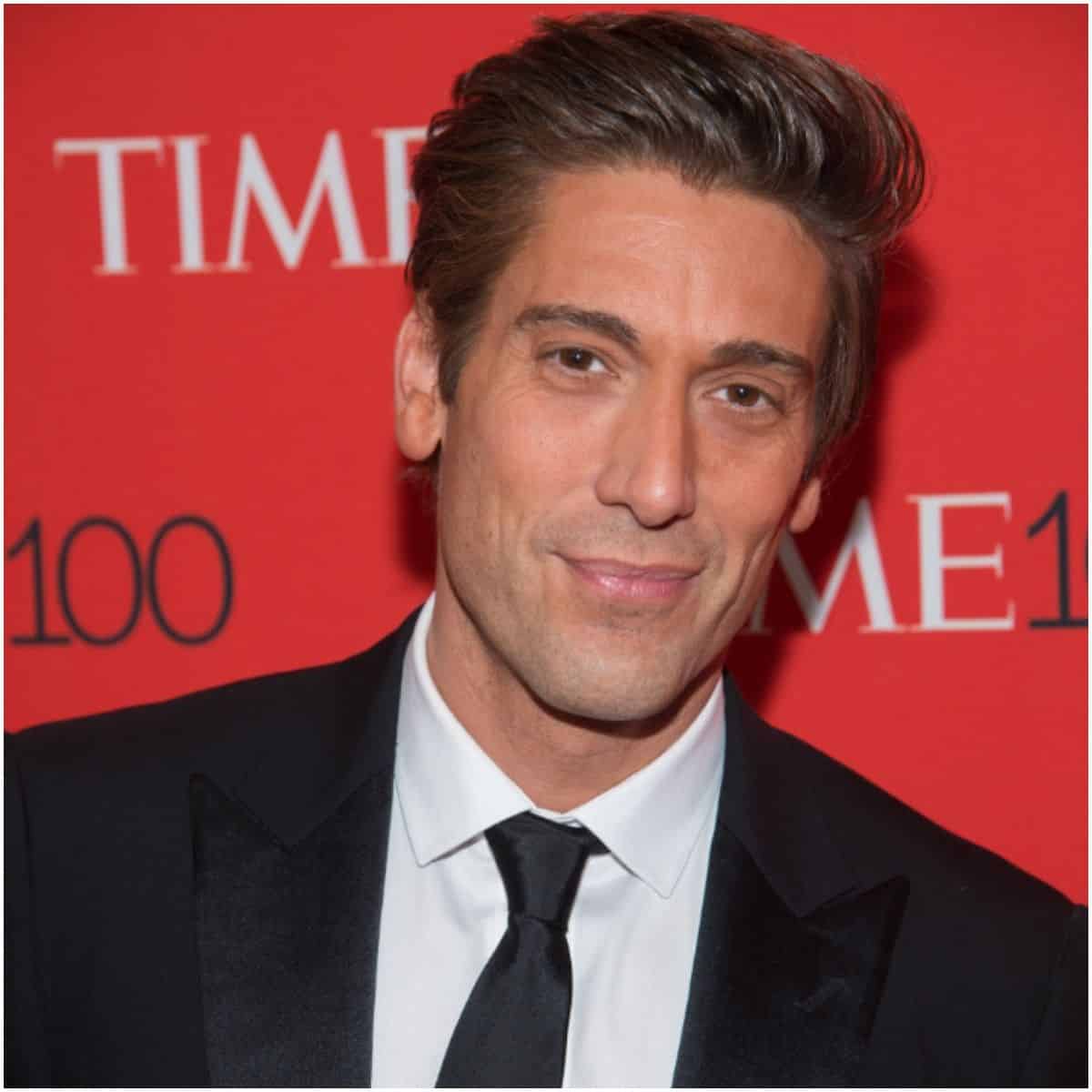 5′ 10¾" (1.8 m)
Quotes
"You don't need a camera or a microphone to have a voice. You already have a voice, and my role is simply to urge you to use it."
"I need to ask the questions the people at home want answered."
READ MORE: Mazie Hirono Net Worth
David Muir – Net Worth & Salary
Muir earned most of his wealth from working as the anchor and managing editor of ABC World News Tonight with David Muir.
He has reported from international hotspots around the world, including the Syrian border, Afghanistan, Fukushima, Iran, Gaza, Mogadishu, Tahrir Square.
According to reports, David Muir has an annual salary of $5 million.
On October 23, 2019, he bought a house on Skaneateles Lake for $7 million. The house was built in 1890, and it has three bathrooms, two kitchens, and six bedrooms.
He said: "This job takes me all over the world, and I can't think of a better place to catch my breath."
Therefore, American journalist David Muir has an estimated net worth of $25 million.
READ THIS NEXT: Who is Joel Osteen?