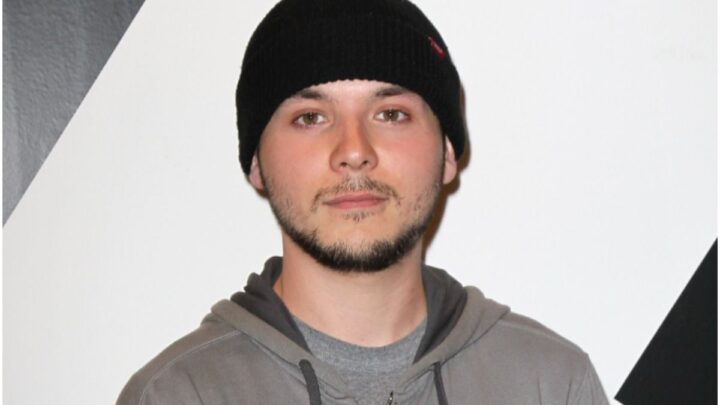 Tim Pool is a former host for VICE media, YouTuber, and journalist who has been featured by international media outlets, including FastCompany, NBC, The Guardian, The New York Times, and Reuters.
Biography
He was born on March 9, 1986, in Chicago, Illinois, USA, as Timothy Daniel Pool.
Pool didn't finish high school. "I'm a high school drop out," Tim said in a Reddit AMA. "I spent my time doing what I want when I want. I travel around and find interesting stories and report on it."
Tim first became known for live streaming the Occupy Wall Street protests that began in Zuccotti Park, located in New York City's Wall Street financial district, in 2011.
Later that year, he was featured in TIME's person of the year.
In 2013, Pool received a Shorty Award for Best Journalist in Social Media.
From 2013 to 2014, Tim was a Vice correspondent.
Also in 2013, he used Google Glass as part of his coverage of protests in Brazil, Cairo, and Istanbul for Vice.
"As soon as I saw Google Glass, I realized that it would allow me to do what I always do with this first-person live recording, but my hands would be free," Pool said.
Tagg.ly
In 2014, Tim helped to launch a mobile app that watermarks photos called Tagg.ly.
"It came from me being on the ground doing news. I post photos, videos, I do live," Tim told Politico in February 2014. He went on to say: "Right away, companies, news organizations, pick up my photos, they pick up my videos, they reuse them. Most people aren't trying to steal. They're just trying to share it, but in that sharing process, the credit gets lost."
In 2014, Tim joined Fusion as the Director of Media Innovation. He left the position in August 2016.
In 2017, he went to Sweden to investigate claims of 'no-go zones.' Paul Joseph Watson donated $2k to Tim's crowdfund to travel to Sweden.
In March 2019, Pool was on The Joe Rogan Experience.
"I think a lot of people look at you, you're like a real dude," Tim said to Rogan during the podcast. "You know, your conversations are real, you're not one of these fake news journalists that people are very critical of, that feel they're biased or have an agenda."
Pool co-founded the news company Subverse (Now SCNR) in 2019.
Beanie
In 2017, Matthew "Millennial Mat" Colligan removed Tim Pool's beanie during a protest. Tim told Colligan: "You come near me again, you won't have any teeth … don't fucking touch me. Do you want to know why I f####ng wear a hat? So these mother f#####s can't recognize me when I'm on the street.
You want to take a picture of me, so I'm easily identifiable — there's your photo of me without this [beanie] … I've made this very clear several times that the reason I do this is because no one knows how I look without it."
Previously, Matthew said on Twitter that he would take Pool's hat off.
Colligan tweeted in April 2017: "I'm going to take your hat when I see you and you are not getting it back." Tim responded: "Are you being serious or is that a joke?"
READ MORE: Who is Andy Stanley's wife?
Wife/Girlfriend
Tim Pool is not married. Also, there is no information about Pool's current girlfriend.
Height
5′ 10½" (1.79 m)
Quotes
"Personal branding is a big key right now. The reason is that trust is the #1 most important factor in delivering news."
"I was a fan of Wikipedia until I became 'notable' enough to get one."
READ MORE: Victoria Osteen Net Worth
Tim Pool – Net Worth
Pool earned most of his wealth from working for Vice and Fusion. He's also a co-founder of Tagg.ly.
He has a podcast called "Tim Pool Daily Show." Tim's YouTube channels, Timcast IRL and Tim Pool, have over 514 million views, meaning about $1 million in revenue, before taxes.
Pool also makes money from selling merch and from donations on Patreon (320+ patrons).
"The first thing I said was if you like what I do, consider donating," Pool said in an interview with IndieWire in June 2012. He added: "It's never mandatory. On the biggest day, the 17th, I actually brought in $17,000 from donations. It doesn't happen all the time."
Therefore, independent journalist Tim Pool has an estimated net worth of $0.5 million.
Featured image source – © Getty Images.
READ THIS NEXT: Who is Scott Yancey?