Joel Osteen, nicknamed – The Smiling Preacher, is an American author and pastor of Lakewood Church in Houston — one of America's largest churches with more than 50,000 weekly attendees.
Biography
He was born on March 5, 1963, in Houston, Texas, USA, as Joel Scott Osteen.
Joel is one of six children of John Osteen, who founded Lakewood Church in an old feed store on the poor east side of Houston in 1959.
"I grew up with my dad being Pentecostal, and I felt like it was charismatic," Joel said.
Osteen graduated from Humble High School.
He studied radio and television communications at Oral Roberts University in Tulsa.
Lakewood Church
In 1982, Joel began producing television productions for Lakewood Church at age 20.
He took over Lakewood Church after his father passed away from a heart attack in 1999. "I didn't want to, but I just felt inside that I was supposed to," he later said.
Lakewood Church is now the largest church in America, with over 50,000 members.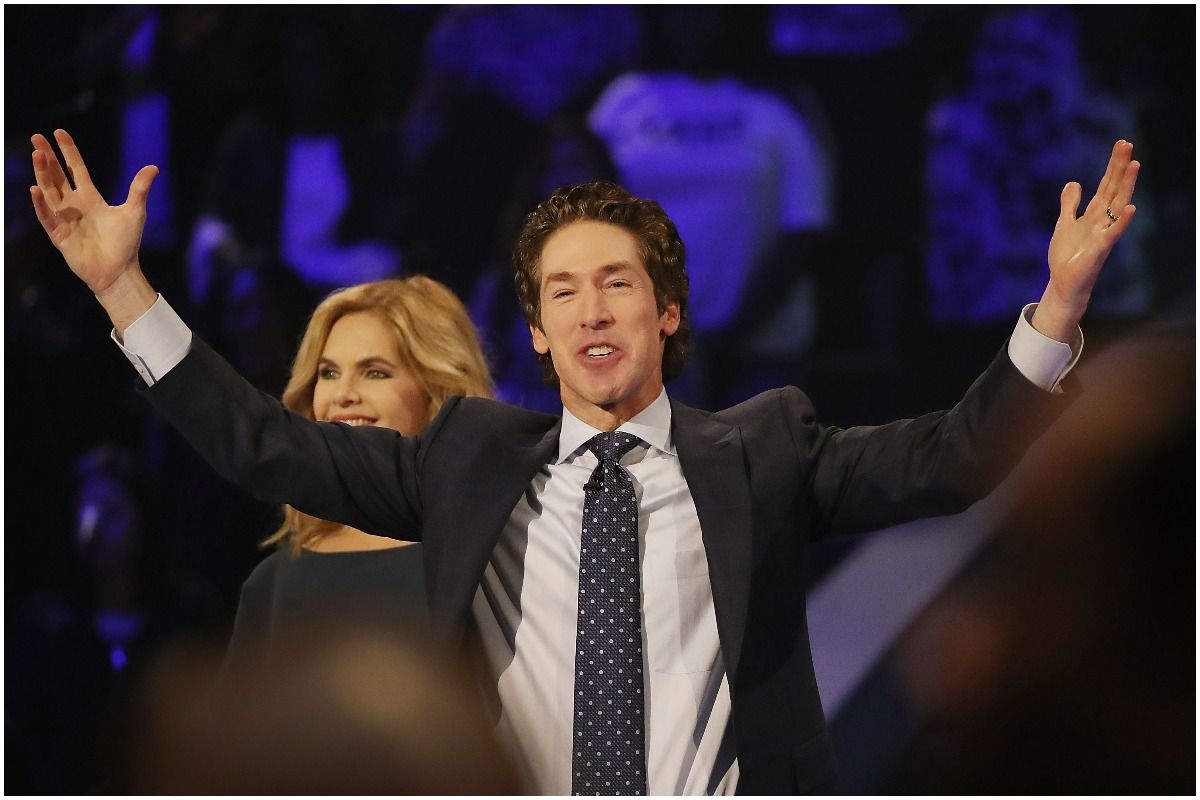 "Our church is very diverse, as well, and my goal is to throw a wide net of hope to let people know that God is for them, he's got a purpose for their life," he told Wbur.
His weekly televised sermons can be seen in over 100 countries with an estimated viewership of 13 million people.
"My core message is that God is good, that he's on our side, and even though times are tough and a lot of people are suffering, I believe God can still bring us through and that he has good days in the days ahead," Osteen said in a 2009 interview with Belief Net.
In 2004, he released the book, Your Best Life Now: 7 Steps to Living at Your Full Potential. "I am what I am today because of what I believed about myself yesterday," Osteen wrote in the book. "And I will be tomorrow what I'm believing about myself right now."
In 2005, Lakewood Church moved into a new local meeting-house, the Compaq Center. In the same year, Joel conducted a 15-city US tour, preaching to large crowds.
In 2006, Osteen was named one of Ten Most Fascinating People by Barbara Walters.
In 2010, he bought a 17,000-square-foot stone mansion in the Tall Timbers subdivision in River Oaks for $10.5 million. The property has a pool house, a one-bedroom guest house, three elevators, six bathrooms, and six bedrooms. It is surrounded by an ornamental fence.
On November 10, 2020, Osteen published the book "Empty Out the Negative."
Wife
On April 4, 1987, Joel Osteen married Victoria Osteen.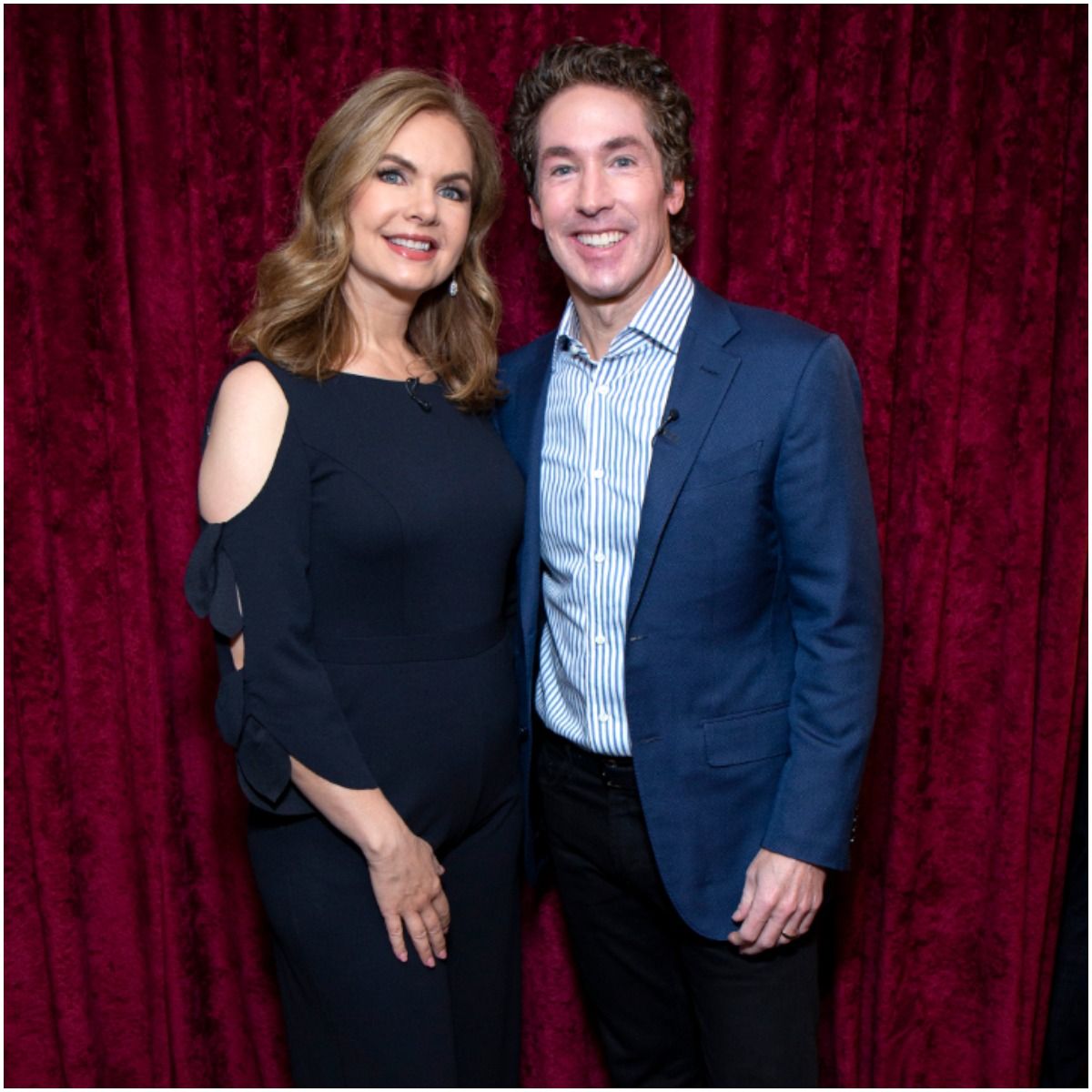 She serves as a co-pastor at Lakewood Church in Houston. Victoria founded the Lakewood Church Women's Ministry in 2003.
They first met in 1985 after Joel entered a jewelry store where Victoria was working. About two years later, Victoria and Joel were married.
"It seems like it was just yesterday when I walked into the jewelry store, and you took my breath away," Joel wrote on Twitter in March 2020. He added: "Little did I know then, you're outer beauty is only surpassed by your inner beauty."
READ MORE: Who is Scott Yancey's wife?
Children
They have two children, son Jonathan Osteen (b. in 1995) and daughter Alexandra Osteen (b. in 1999).
Height
5′ 11½" (1.82 m)
Quotes
"You need some eagles in your life: people that soar, people that are doing great things, people that have a great attitude."
"Run to God, not away from Him. You can be open and honest with God."
"Just because you don't see anything happening on the outside doesn't mean something is not happening on the inside."
"You may have seen His blessings in the past, but you haven't touched the surface of what He has in store."
"Instead of considering how big your obstacle is, why don't you start considering how big your God is."
"Every blessing, every healing, every breakthrough was not just designed for you; it was designed to strengthen others."
READ MORE: Tim Pool Net Worth
Trivia
Osteen's on our list of the top 20 richest pastors in the world.
Joel Osteen – Net Worth
Osteen earned most of his wealth from managing Lakewood Church. However, Joel has not received a salary from Lakewood Church since 2004.
Instead, Osteen earns his money from selling copies of his books, which have been translated into 19 languages and have sold over 22 million copies.
Some of Osteen's books are Empty Out the Negative, The Abundance Mind-Set: Success Starts Here, The Power of Favor, Blessed in the Darkness, Daily Readings from The Power of I Am, Two Words That Will Change Your Life Today, and Hope for Today Bible.
Joel also makes money from lucrative speaking engagements across the country. "We've given millions of dollars," Osteen said about his $10.5 million home. "I don't think there's anything wrong with having a nice place to live and being blessed."
Therefore, pastor Joel Osteen has an estimated net worth of $50 million.
READ THIS NEXT: Who is Mazie Hirono?