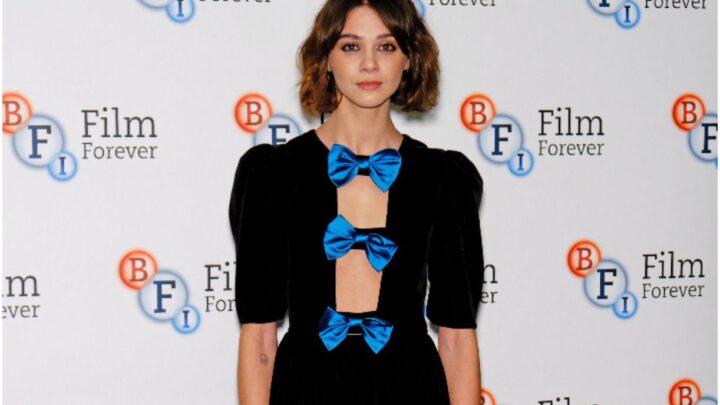 Emma Appleton (birth name – Emma Jill Appleton) is an English model and actress who is best known for her role in the Netflix fantasy series The Witcher.
Biography
She was born in December 1991, in Oxford, England, UK.
Appleton went to Wood Green School.
Emma began a modeling career as a teenager. She said for Cultured Vultures:
"I started off doing a few things when I was 16, but when I left school my parents suggested I try modeling full time so I applied to agencies."
She got her first role in 2017, in Clique – a British thriller television series – as Fay Brookstone. The series was created by British television writer Jess Brittain. She appeared in 6 episodes. Emma said about her role in Clique:
"I was involved in Clique on BBC Three and that was my big break."
Appleton went on to say:
"It was the first job I had with my agent and being on a professional set."
In 2018, she performed as Germaine in Genius, an anthology period drama TV series that ran on National Geographic. It was developed by Kenneth Biller and Noah Pink.
In 2019, Emma had her first main role as Feef Symonds in six episodes of Traitors, a British TV drama miniseries that follows a woman (Feef Symonds) recruited by the American Office of Strategic Services to identify a Soviet spy in the Cabinet Office.
The series is set in 1945 London after the end of WWII. It was broadcast by Netflix and Channel 4 and created by Bathsheba Doran.
She said to Balance about Traitors:
"Traitors is a political spy thriller which centers around my character, Feef."
Emma later added:
"Its post-WWII, dramatic, political and social changes are taking place and Feef is at the center of it when she is tasked to spy on her own government for the Americans."
The Witcher
Also in 2019, she landed a role as Princess Renfri in The Witcher, a fantasy drama series that explores the legend of Geralt of Rivia and princess Ciri, who are linked by destiny to each other. The story is set on a fictional landmass known as "the Continent."
The Witcher is based on the book series of the same name by Andrzej Sapkowski. It stars Freya Allan, Anya Chalotra, and Henry Cavill.
In the series, Princess Renfri was prophecized to bring death. Despite being killed in the first episode by Geralt (note – Geralt refuses to kill Renfri, saying she is not a monster but just a princess), she still appears in his visions.
The first season was viewed by more than 76 million viewers on Netflix within its first month of release.
Boyfriend
Emma Appleton is currently not involved in any romantic relationship.
Terry Richardson Incident
In 2014, Appleton tweeted a message sent to her allegedly from Terry Richardson's Facebook account.
The message was:
"If I can f##k you I will book you in ny for a.shoot for Vogue."
Note – Terry Richardson is an American portrait and fashion photographer who has shot advertising campaigns for many magazines, including – Vice, Harper's Bazaar, Rolling Stone, Vanity Fair, Vogue, and GQ, as well as for Yves Saint Laurent, Tom Ford, Marc Jacobs, Sisley, Supreme, and Aldo.
READ MORE: Facts about Teri Copley
Candice Marks, a spokesperson for Richardson, said:
"This is obviously a fake. Terry did not send this text."
Later, it was released that the Facebook account from which the message was sent is fake. Facebook has also confirmed that the message is fake.
Emma acknowledged that she is unsure if the real Terry actually messaged her. She later deleted the tweet as well as her Twitter account. Her last message was:
"Beginning to wish I hadn't posted that…it doesn't matter who you are or the what the industry is, just be a decent human being."
Following the incident, a Vogue spokesperson said:
"The last assignment Terry Richardson had for US Vogue appeared in the July 2010 issue, and we have no plans to work with him in the future."
Height
Appleton is 5 ft 11 in (180 cm) tall.
READ MORE: Michael Wilding Jr. Net Worth
Trivia
She said that her favorite fashion icon is David Bowie. Emma confessed about Bowie in an interview:
"I love his progression, his music, his films… he tried everything and he pulls it off!"
Appleton continued:
"Plus I really like how he changed identity during his career, his chameleon soul."
Emma Appleton – Net Worth
Appleton earned most of her wealth from modeling and performing in nine television series. Therefore, actress Emma Appleton has an estimated net worth of $0.3 million.
Featured image source – © Guliver / Getty Images.
READ THIS NEXT: Is Kevin Michael Richardson married?