Michael Wilding Jr. (birth name – Michael Howard Wilding) is an American actor who performed in Guiding Light And Dallas.
Biography
He was born on January 6, 1953, in Santa Monica, California, USA.
His father was Michael Wilding, an English actor who is best known for being Elizabeth Taylor's second husband as well as for the films he made with English film director Alfred Hitchcock.
His mother was Elizabeth Taylor, one of the most popular stars of classical Hollywood cinema in the 1950s. Elizabeth was paid $1 million to play in Cleopatra (1963). It was a record at the time.
Elizabeth won two Oscars. Her first Academy Award nomination came in 1957 for her work in "Raintree County." She won her second Oscar in 1961 for her role in "BUtterfield 8." When he was little, his mother never let him touch her Oscars.
His stepfather was Richard Burton, who is best known for his mellifluous baritone voice. Wilding said about Burton, "Yeah, he had that same voice at the breakfast table."
Michael attended English and Swiss boarding schools. He said in an interview about his childhood:
"I grew up on locations. I still love locations."
Wilding went on to say:
"I remember being on the sets for 'Cleopatra.' They had some great naval battles. That was fun for a 9-year-old."
During the '70s, he lived on a farm commune in Wales.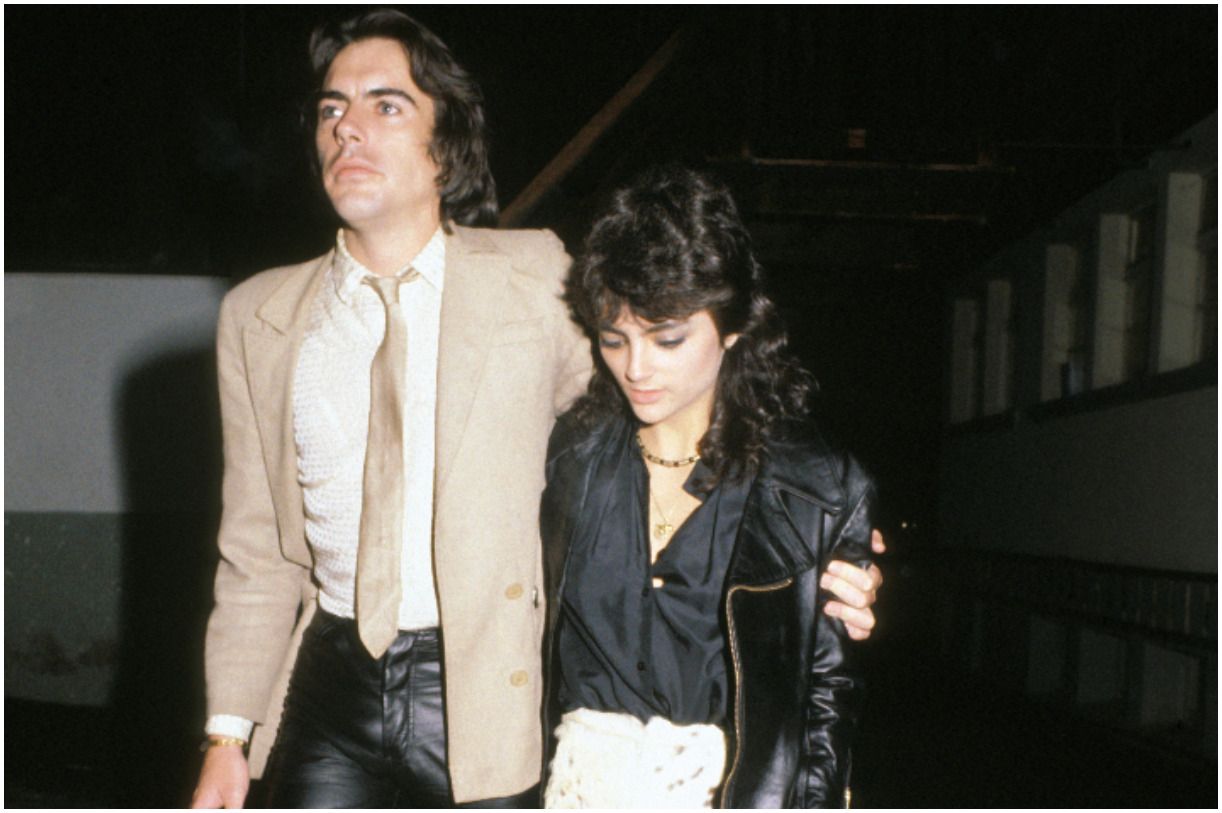 In 1967, he made his film debut as a street urchin in ″Taming of the Shrew″ in Italy. Later, he formed a rock band in England. He once said:
"One reason I became so involved in music is because I wanted to establish my own expression and not follow in my parents' footsteps for a while."
In 1985, he performed in a TV mini-series, titled – "A.D.".
From 1986 to 1988, Michael starred in Guiding Light, a television soap opera that broadcasted on CBS for 57 years.
In 1989, he had a role in Dallas, a television soap opera that revolves around the Ewings, a wealthy and feuding Texas family.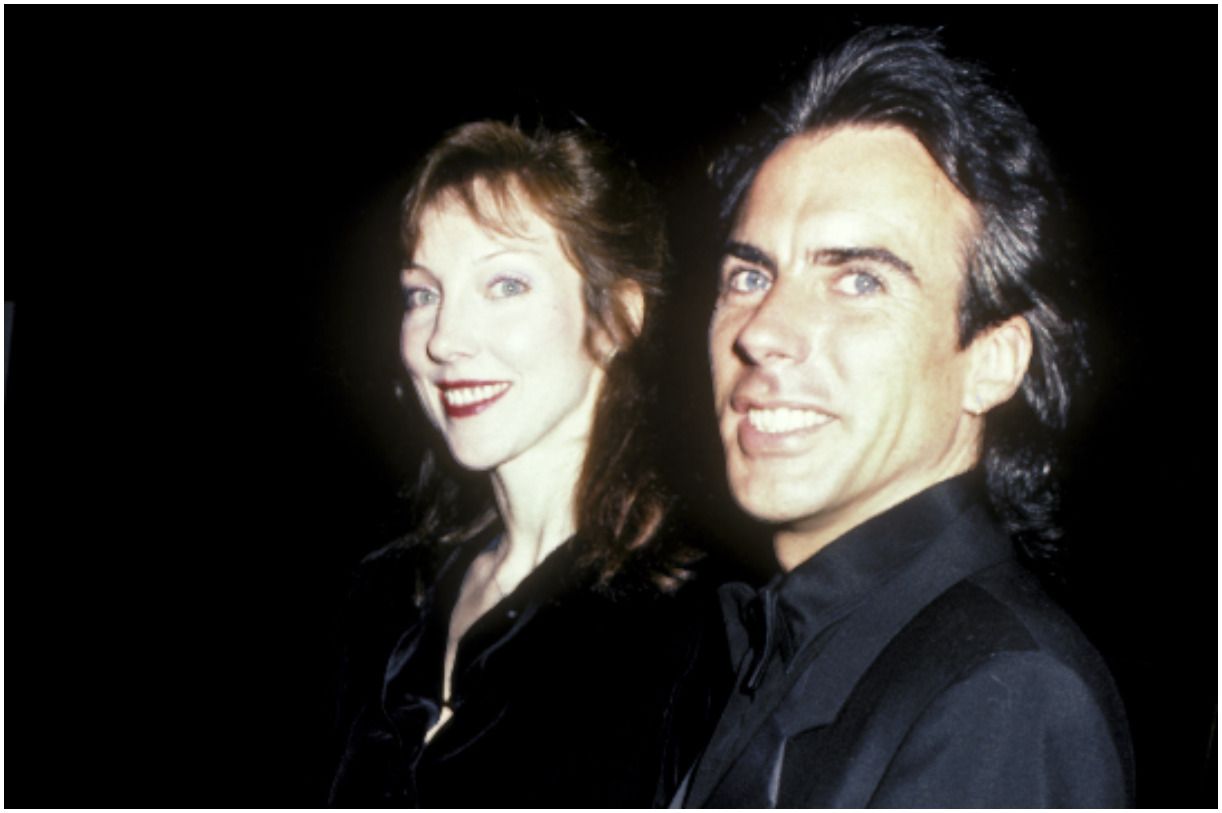 In the same year, Wilding appeared in a documentary, entitled – "America's All-Star Tribute to Elizabeth Taylor."
READ MORE: Facts About Teri Copley
Wife
On October 6, 1970, Michael Wilding Jr. married Beth Clutter. The couple divorced after two years.
Later, he had a relationship with Johanna Lykke-Dahn.
On August 28, 1982, Wilding married Brooke Palance, the daughter of Jack Palance – an American actor of Polish and Ukrainian descent who won an Oscar for his role in City Slickers (1991).
Brooke is also an actress, who performed in The Four Deuces, The Clairvoyant, and Empire of the Ants.
READ MORE: Biography of Patrick Cassidy
Children
With his first wife, Michael has a daughter (b. 1971), named Laela Wilding. She works closely with the Elizabeth Taylor AIDS Foundation and is a graphic designer in Portland. She said about her grandmother:
"We didn't experience her as a movie star."
Laela later added:
"She became impassioned about activism, and I can't think of anything more inspiring than our grandmother's compassion and determination for other people."
In 1974, Wilding had another daughter, named Naomi deLuce Wilding with Johanna Lykke-Dahn.
READ MORE: Deborra-Lee Furness Net Worth
Naomi runs a contemporary art gallery, named the Wilding Cran Gallery, in LA. In addition, she is an ambassador for the Elizabeth Taylor AIDS Foundation.
In 1989, Michael welcomed a boy, named Tarquin Palance Wilding with Brooke Palance. Tarquin is an actor, who had roles in [email protected], Shameless, and Silent But Deadly.
Michael Wilding Jr. – Net Worth
Wilding Jr. earned most of his wealth from the films and television series he performed in, such as "Dallas" and "Guiding Light." Additionally, Michael received some money after his mother died.
According to reports, Elizabeth Taylor's net worth at the time of her death was around $600 million. Therefore, Michael Wilding Jr. has an estimated net worth of $10 million.
Featured image source – © Guliver / Getty Images.
READ THIS NEXT: Is Shecky Greene Married?
References

https://www.townandcountrymag.com/elizabeth-taylor-grandchildren/
https://apnews.com/7910e30683008ba29ebfd7f274686da7