Erica Pinkett is an American actress and reality TV show star that was born in August of 1982 in Boston, Massachusetts.
Not much is known about her early childhood or her parents' occupation.
Pinkett tends to remain fairly private about her parents and has never mentioned the existence of any siblings.
What we do know is that at some point in her early adulthood, she left Boston to move to Los Angeles, where she would get the opportunity to further her acting skills by taking on acting lessons.
Love & Hip-Hop Atlanta
Her debut in the entertainment industry was made on television when she appeared in the second season of VH1's Love & Hip-Hop Atlanta.
The show, which had premiered on April 22nd of 2013, was her first role, and although she did not have any major roles within it, she soon became quite a popular character.
This resulted in her becoming a recurring character for the show's next season.
The third season of the show, which premiered on VH1 on May 5th of 2014, featured Pinkett more often, and her character gained even more notoriety.
Since then, Pinkett has booked a number of minor roles in a number of films and tv shows, including a role in the 2019 TV series Insatiable and in the tv movie Steppin' Back to Love.
All Eyez on Me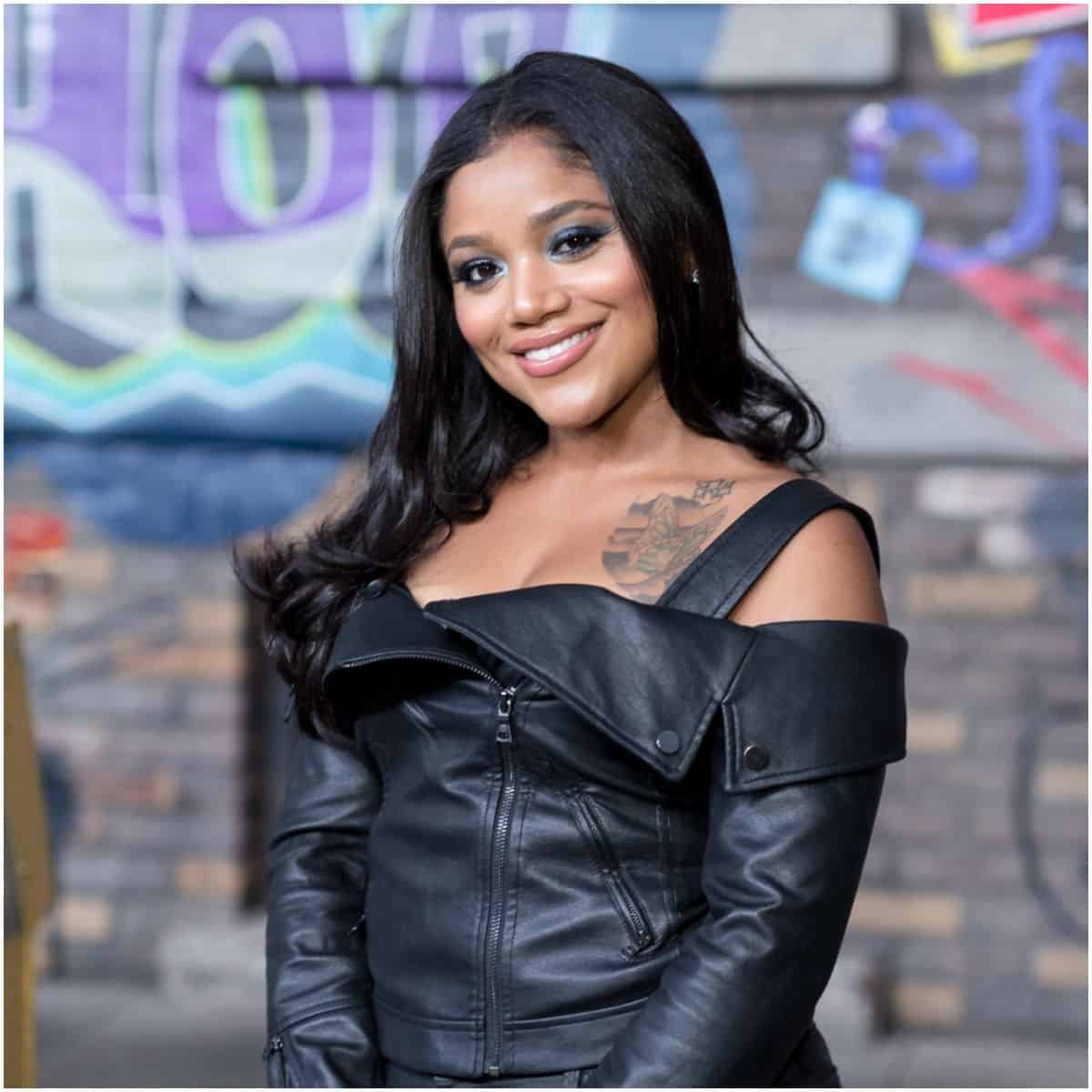 In 2017, one of her biggest features came out when she landed a role in the then heavily anticipated film. All Eyez on Me, which followed a story that many might be familiar with.
The film portrayed and depicted the life and death of Tupac Shakur, who is perhaps one of the most legendary names in the urban music and Hip-Hop scene.
In 2021, she played one of the two main roles in the movie the Secret Society, in which she starred next to Reyna Love.
The two played two gold diggers that were extremely good at their job.
The film was released in March of 2021 in the United Kingdom and has since been released to a number of other countries and has received many positive reviews since its release.
Currently, Pinkett has three different films in different production stages, in pre-production, post-production as well as a film that is currently filming.
These are all set to come out in the next few years and are guaranteed to put Pinkett even further out in the spotlight.
Philanthropy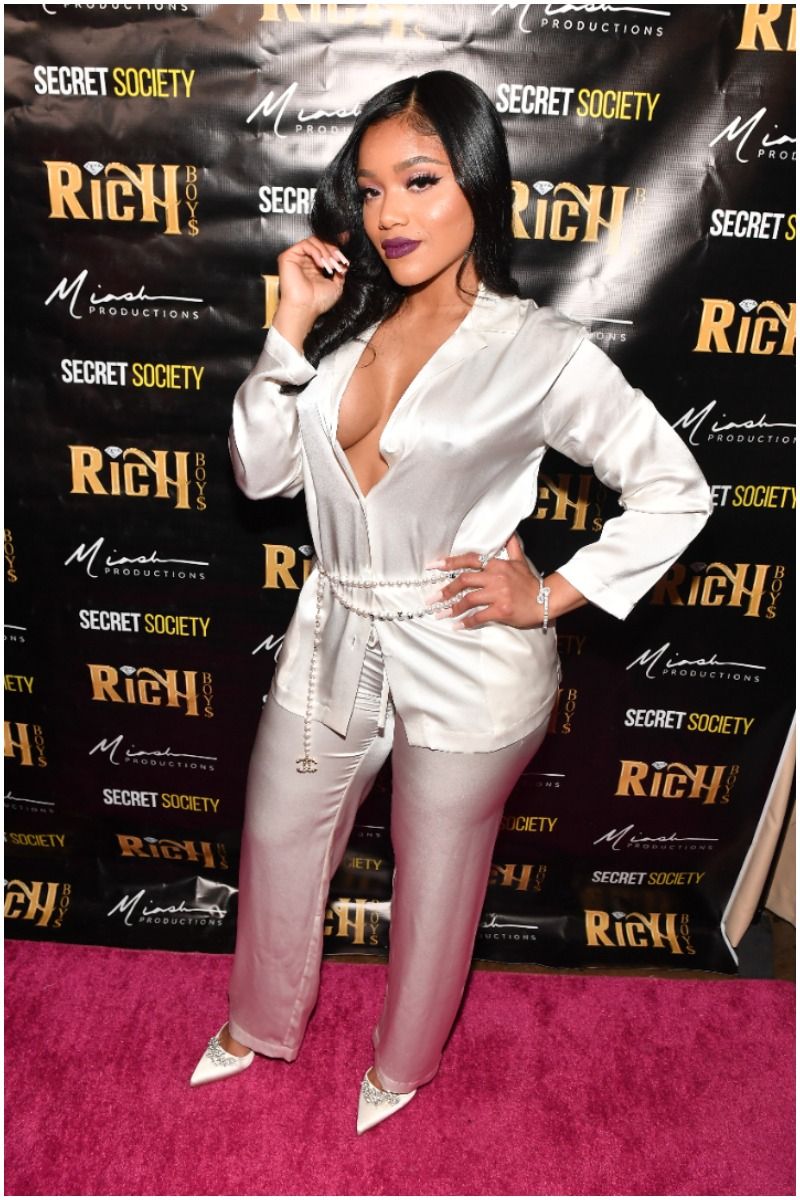 Outside of the acting industry and her busy filming schedule, Pinkett is also a philanthropist and does a lot of volunteer work.
Her work is predominantly focused on spreading awareness about domestic abuse and helping those who have suffered from domestic abuse in the past.
This is a topic that sits all too close to Pinkett's heart as she, too, has suffered from domestic abuse and is now set on assisting others and giving them a way out of that life.
In her effort to spread awareness about this topic and to encourage women to speak up about their stories, she has been traveling around the United States, giving talks and being part of campaigns that address the issue.
Children
Among everything else that Pinkett does, she is also the mother of a beautiful little girl whose name is Jada-Bella.
JadaBella has her own Instagram account, but she is also often featured on Pinkett's Instagram account.
READ MORE: What is the net worth of Michael Douglas?
Boyfriend
As far as her dating life goes, there are currently no updates on her being in a relationship with anyone at this time.
Much like many other celebrities, and especially celebrities who have experienced the multifaceted world of reality television, Pinkett prefers to keep her personal life private, and in general other than her little fling with Lil Scrappy during her seasons in VH1's Love & Hip-Hop Atlanta, there has been no further information regarding her relationship status.
"I've learned in life is that a lot of us have experienced things in relationships that cause for us to break up or whatever, but when you find someone that's always trying to better themselves, you can pretty much get through anything," Erica told DJ Scream. She added: "If you're dating someone who's not trying to elevate, you're probably gonna have a lot of toxic situations."
READ MORE: Why did comedian Bruce Greene leave Funhaus?
Erica Pinkett – Net Worth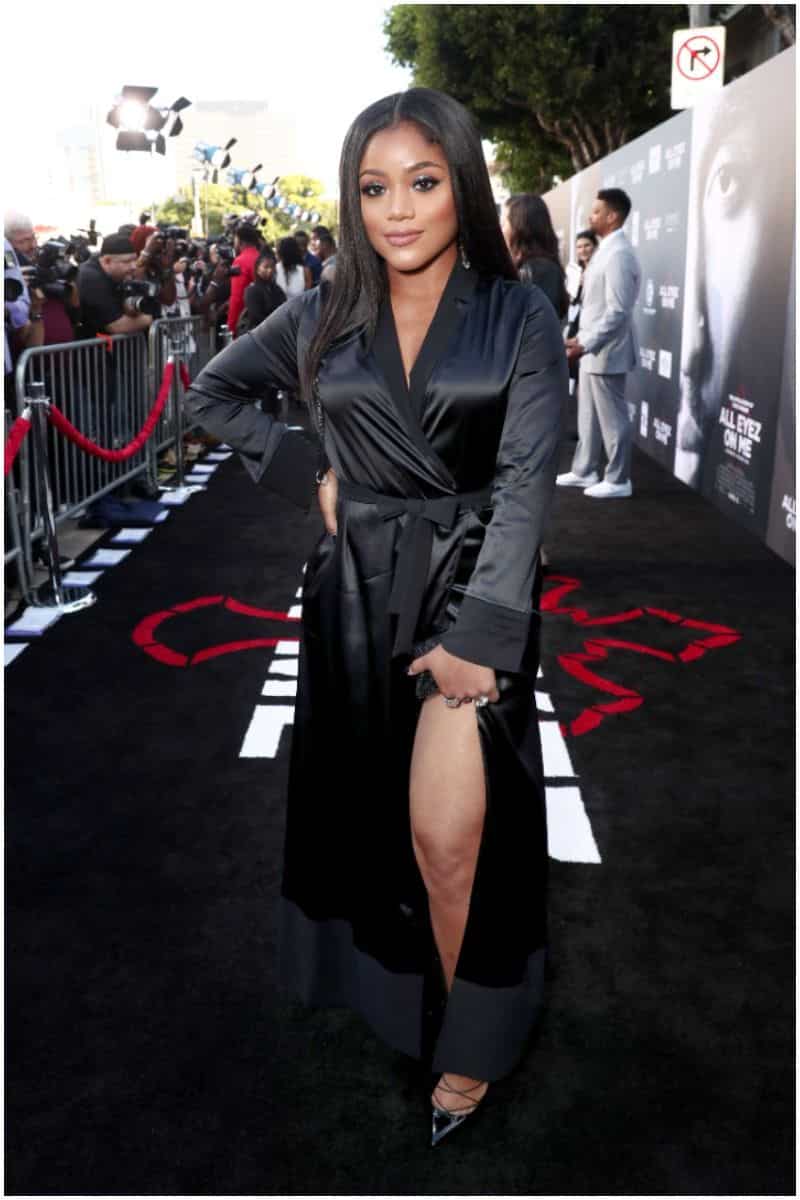 After almost two decades in the acting industry, Erica Pinkett's main assets and income appear to be coming from her work in television and films.
While it is unclear how much money she has received for each of her film credits, it is safe to say considering the limited acting credits that she does have and the relatively minor roles that she portrayed in some of those earlier films that she has not yet managed to establish herself as a household name in the industry.
For this reason, Erica Pinkett estimated net worth is at $1 million.
With her two newest films on the horizon and with all the positive reviews that her latest film has received, it is possible that Pinkett will become a household name within the next few years and that her net worth will increase exponentially during that time.
READ THIS NEXT: Who is Ashton Kutcher?