April Ryan is an American political journalist and author who serves as the Washington, D.C. bureau chief for American Urban Radio Networks.
She gained fame after becoming a White House correspondent in 1997. As a White House correspondent, April had a unique vantage point as the only black female reporter covering urban problems from the White House.
Biography
She was born on September 5, 1967, in the USA.
Ryan received her bachelor's degree in broadcast journalism from Morgan State University.
After graduating from college, April worked as a freelance writer for several television stations across the eastern US.
Since 1997, Ryan has served as a White House correspondent.
In 2017, she was signed by CNN as a political analyst.
On July 11, 2019, April was inducted as an honorary member of the Delta Sigma Theta sorority.
Incident
In 2018, Lynne Patton, the head of the regional Housing and Urban Development office that oversees New Jersey and New York, tweeted:
"I hear #MissPiggys still on a rampage. Gee, I must have struck a nerve @AprilDRyan! #BankruptBlogger."
Note – Lynne Patton had worked with the Trumps since 2009, taking on roles with the Eric Trump Foundation and the Trump family. Patton is also a director of the National Diversity Coalition for Trump.
Lynne's beef with April appears to have begun after someone tweeted a CNN clip of April talking about President Donald Trump administration's attitude toward the press and saying she has received death threats since she began reporting on the White House.
Soon after, Lynne deleted the tweet and apologized. She wrote on Twitter:
"I deleted my last tweet by choice."
Patton also wrote:
"No one from this Administration contacted me. It was beneath me & I apologize to @AprilDRyan."
In a different tweet, Patton said:
"Tonight, I made an inexcusable comment on my personal Twitter account that I deeply regret & deleted on my own volition."
Ryan responded:
"It's not resolved, not at all. The things she said were terrible."
April added: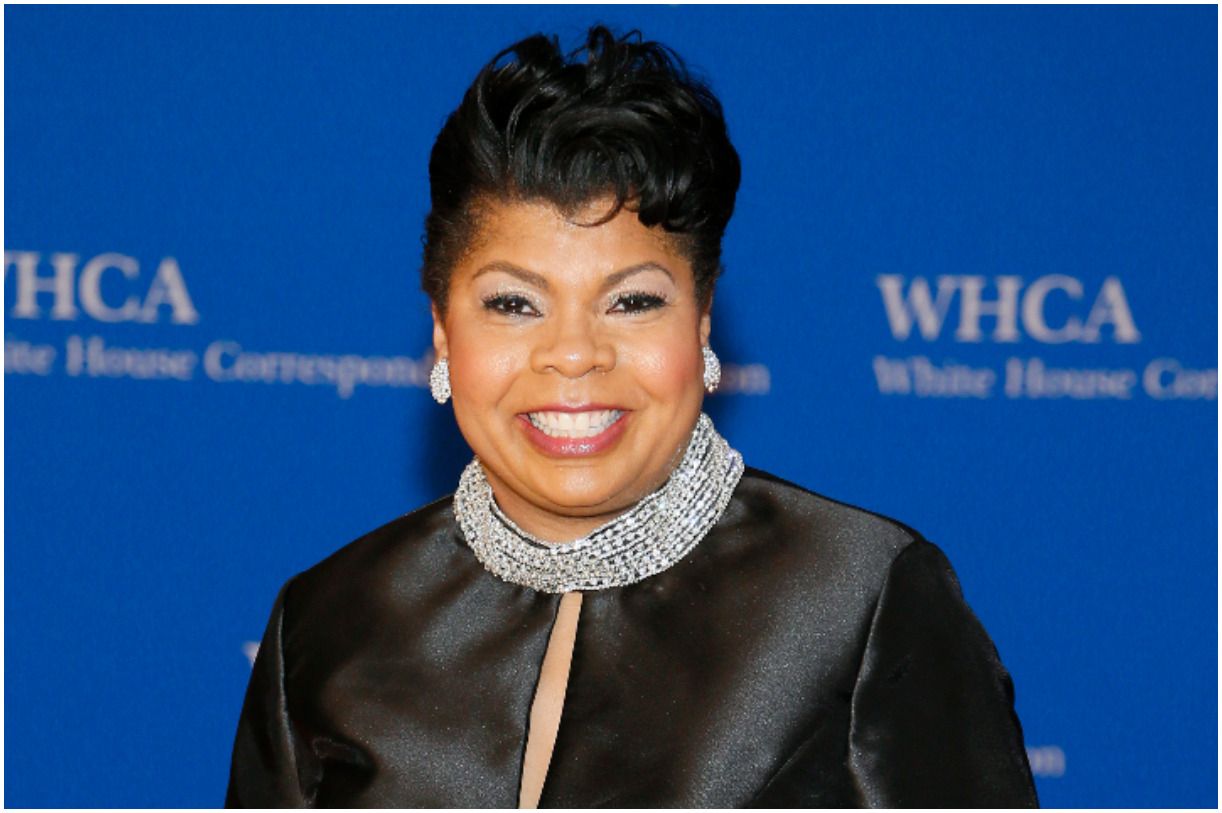 "She didn't only talk about me, she talked about the company I worked for. All lies. It's not over."
Controversy
On August 3, 2019, April's bodyguard (Joel Morris) forcibly removed a local reporter (Charlie Kratovil) who was covering her speech at a hotel during the annual New Jersey Parent Summit.
Charlie said he was invited to the event and allowed to film for hours prior to April's appearance. Morris was later charged with harassment, theft, and assault.
Kratovil wrote on Twitter:
"During the intro, this man came up to me, mentioned my video camera & asked me 'Who are you with?'"
Charlie continued:
"I gave him my card & explained that I followed the proper channels to cover the event. I asked if he had a card & he responded by saying he was 'with the speaker.'"
Erik Wemple wrote in the Washington Post:
"Though Ryan is happy to light up CNN's airwaves with outrage over the Trump administration's heavy-handed actions vis-a-vis press access, what does she have to say when her own actions are in the mix?"
Kratovil said in another tweet:
"This was more than just an assault on me. This was an assault on freedom of the press."
April later said on CNN that Kratovil had permission to be at the event from the organizers, however, she had not granted permission for Charlie to film her. More importantly, April said she did not tell Morris to remove Charlie.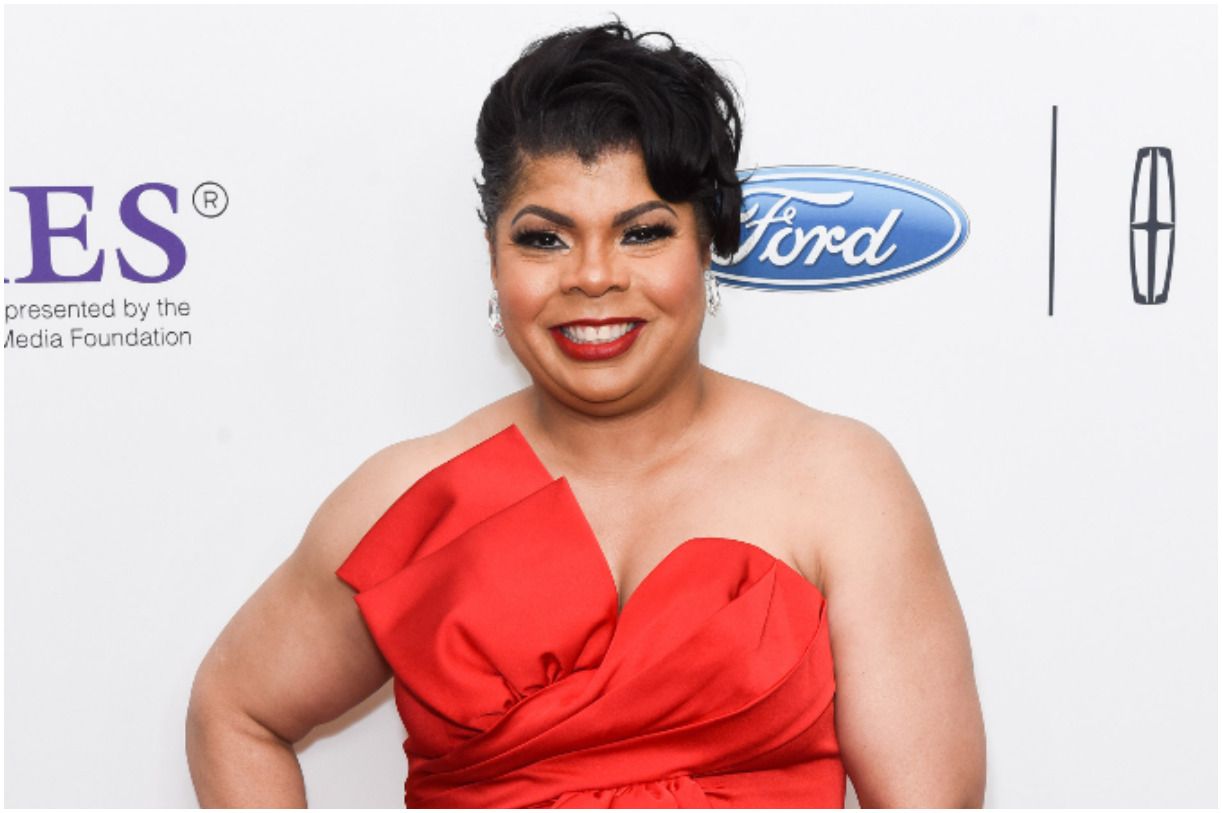 During an interview, Ryan commented:
"This is not about suppressing the press. My body of work stands for me and no, I did not order anyone to do anything at that moment."
Asked if she regretted the actions of Joel Morris, April said yes. She added:
"I believe in my humble opinion, or I assume, he was concerned about my safety."
Sean Spicer
In 2017, Sean Spicer (former White House Press Secretary) demanded Ryan to stop shaking her head while he answered a question during the daily press briefing.
READ MORE: Maxine Waters Net Worth
Books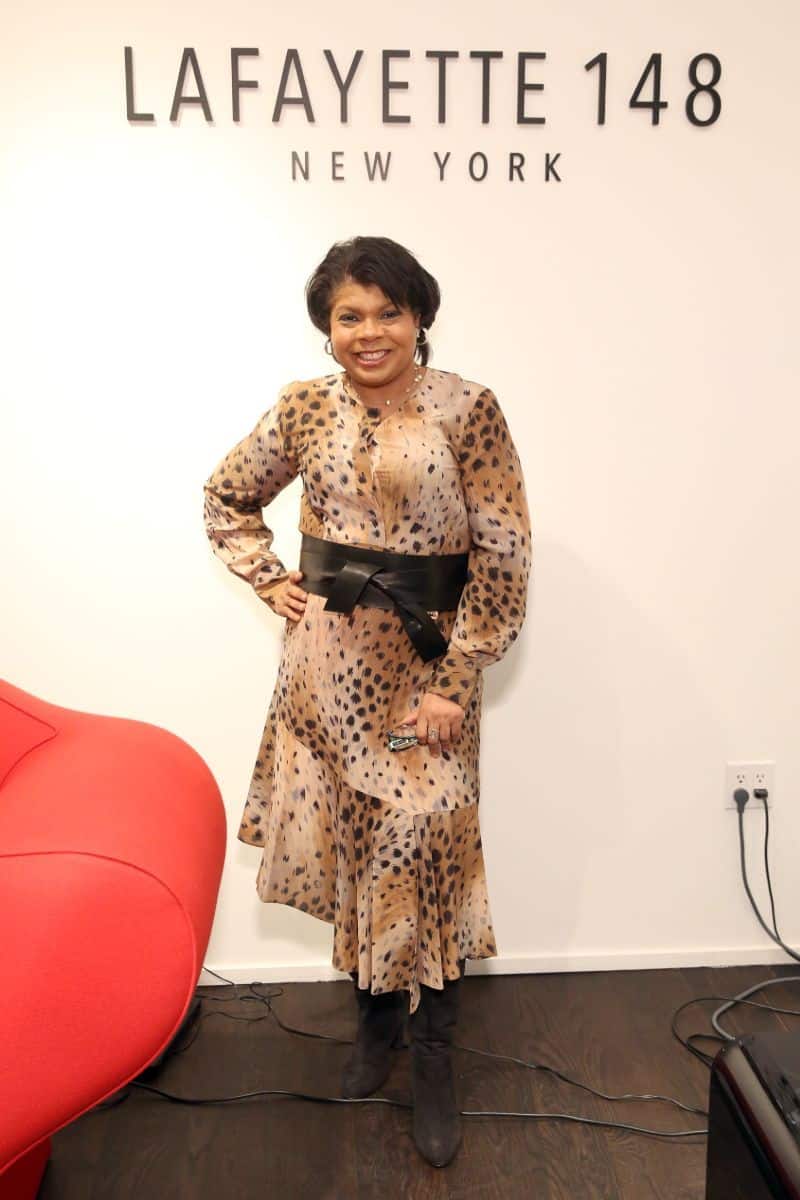 On December 15, 2016, Ryan published – "At Mama's Knee: Mothers and Race in Black and White." In the book, she wrote about her experience as a White House reporter.
On July 18, 2017, she published another book titled – "The Presidency in Black and White."
Husband
April Ryan married Tennie James, a trust administrator.
Children
She has two daughters, Grace and Ryan.
READ MORE: Is David Grutman married?
Quotes
"She had mistaken my kindness for weakness."
"I keep going back because I did nothing wrong!"
"You are not sending a message of protest when you don't vote."
"What boggles my mind is that the Black and Brown communities in this country have the highest numbers of negatives in every category."
"No matter how many storm clouds overhead, this is still the White House-the People's House."
"One of the main reasons for Trump's inability to assimilate with most politicians is his inability to take the spotlight off himself."
Trivia
April has conducted one-on-one interviews with:
John Kerry;
Thabo Mbeki;
Al Gore;
Hillary Clinton;
Laura Bush;
Michelle Obama;
Barack Obama.
As a White House correspondent, she has covered four presidential administrations.
In 2004, she was named an American Swiss Foundation Young Leader.
Her blog, "Fabric of America," is devoted to minority stories and real-life problems in the US.
READ MORE: IWillDominate Twitch Ban
Ryan's been named by POLITICO as one of the top 50 in Washington to watch for 2011-2012.
She has served on the board of the White House Correspondents Association.
In May 2017, the National Association of Black Journalists named April as the Journalist of the Year.
Prior to working for the White House press corps, April worked for several radio stations, including:
WXYV-FM in Baltimore, Maryland;
North Carolina A&T University.
April Ryan – Net Worth & Salary
Ryan earned most of her wealth from being a White House correspondent for over 2 decades. Her position has afforded her unusual insight into the political struggles of the last four US presidents.
In addition, April works as a political analyst for CNN since 2017.
She also made some money from selling her books, Under Fire, At Mama's Knee, and The Presidency.
According to reports, Ryan has an annual salary of $365,000.
Therefore, reporter April Ryan has an estimated net worth of $2 million.
READ THIS NEXT: Who is Tonya Banks?
References

https://www.salon.com/tv/e/589173
https://www.tmz.com/2019/08/24/april-ryan-denies-ordering-security-bodyguard
https://www.washingtonexaminer.com/news/april-ryan-says-her-bodyguard