Erin Murphy (birth name – Erin Margaret Murphy) is an American actress who starred on the television show 50 Cutest Child Stars: All Grown Up. But, she is best known for her role as Tabitha Stephens on the television series – "Bewitched."
Biography
She was born on June 17, 1964, in Encino, California, USA.
Erin has a non-identical twin sister, named – Diane Murphy, who is also a former child actress. Diane is best known for her role as "Tabitha" in the TV series Bewitched. They two sisters shared the role for one season of the show.
She attended San Diego State University for two years.
Bewitched
Erin played Tabitha on the classic series Bewitched. She once said:
"I started on the show right before my second birthday and then we went on until I was eight."
Bewitched is a TV sitcom fantasy series that was broadcast on ABC from September 17, 1964, to March 25, 1972. It was created by Sol Saks under executive director Harry Ackerman.
The series followed the life of a witch named Samantha who marries a mortal man by the name of Darrin Stephens.
During an interview, Murphy recalled:
"Being a child star was a positive thing. I have such good memories from doing the show."
Following the series, Erin:
modeled for Hang Ten swimwear;
appeared in more than 100 commercials;
guest-starred on shows such as Lassie (a 1954 TV series which follows the adventures of a female Rough Collie dog).
Additionally, Murphy worked as a motivational speaker.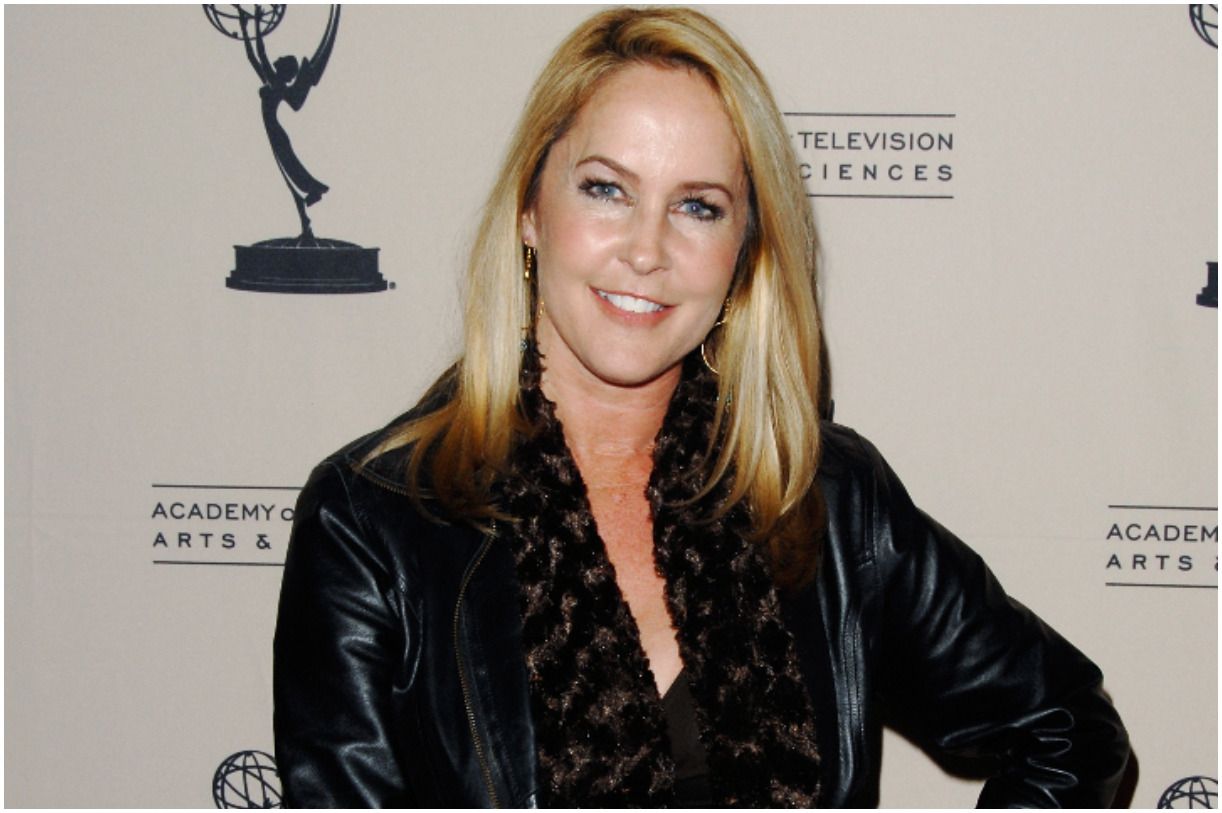 On December 20, 2006, she appeared as one of the 12 "strangers" on Identity, a reality show that was hosted by magician Penn Jillette of Penn & Teller.
In 2008, Erin appeared on the short-lived American reality television program "Hulk Hogan's Celebrity Championship Wrestling."
In the same year, she appeared as a celebrity judge on an American competitive reality TV show – "I Know My Kid's a Star." The show's primary judge was Danny Bonaduce.
In 2017, Erin appeared in a web series called "Life Interrupted."
Other celebrities of the series are:
Michael Learned;
Mason Reese;
Robbie Allen;
Alison Arngrim;
Luis Lopez;
Dawn Wells;
Lindsay Heston;
Robbie Rist.
Husband
On November 4, 1984, Erin Murphy married Terry Rogers. They divorced in 1989.
In 1993, she married Eric Eden. The couple divorced five years later.
In May 1998, Erin married Darren Dunckel, the president of Verge Living.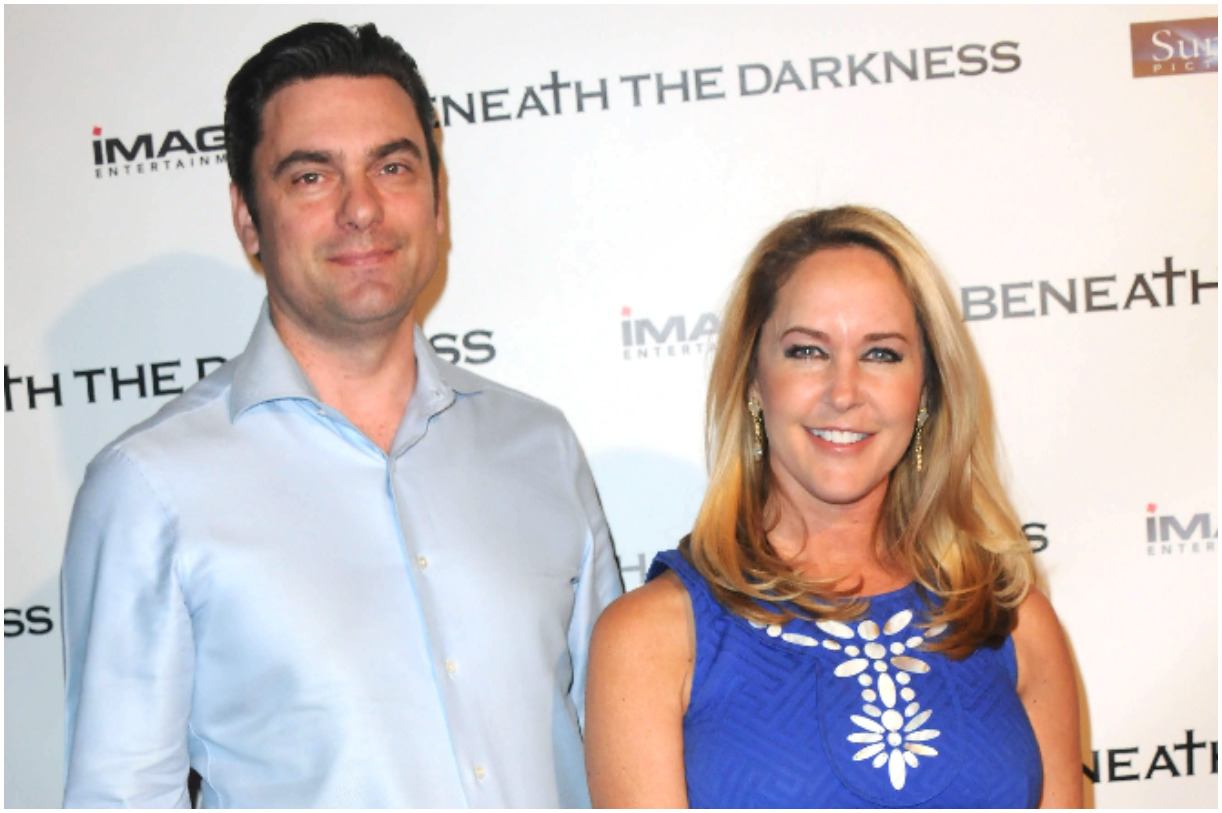 Children
Erin has six sons.
READ MORE: Eugenio Derbez & Alessandra Rosaldo
Height
Murphy is 5′ 4″ (1.63 m) tall.
Quotes
"My life philosophy has always been if an opportunity comes to you, kind of take advantage of it."
"I think it's because people remember things that are memorable in their life, so being on a TV show is memorable."
"You have no control over what happens or how people act. You have total control over how you act."
READ MORE: Amber Marshall Net Worth
Trivia
When asked about her relationship with Agnes Moorehead (an actress who had the role of Endora on Bewitched), she responded:
"She was probably my favorite. I had a really, really wonderful and close relationship with her."
Erin continued:
"I didn't have grandparents who lived in California. My grandparents were far away. But she was like my grandma and I saw her every day. She didn't have grandchildren, so she called me her granddaughter."
Murphy added:
"I called her grandmama when we weren't filming. She was amazing."
In 2016, she was profiled in the book titled – "X Child Stars: Where Are They Now?," by Fred Ascher and Kathy Garver.
Erin credits Elizabeth Montgomery as her favorite acting mentor as well as a best friend. Elizabeth was an American film and television actress who is best known for her leading role as Samantha Stephens on Bewitched.
Elizabeth died on May 18, 1995, at her home. Montgomery was 62 years old.
Murphy said about Montgomery:
"I looked to her as a parent, and she would tell me what to do like a parent. In a lot of ways I'm so much like her than I am my own mom, which is hilarious."
In a different interview, Erin detailed about Elizabeth:
"She was fun! She was always someone I looked up to. She was beautiful and smart and funny."
She appeared in a commercial with Ronald Reagan.
READ MORE: Who is Tamera Mowry?
In 2018, Erin purchased an ocean-front condo at the guard-gated Malibu Bay Club in the western reaches of Malibu, California. The condo has 1,934 square feet over three floors, 2.5-bathrooms, and two bedrooms. She paid about $2.3 million for the condo.
She has worked as the on-air moderator for Allergan Medical.
Erin Murphy – Net Worth
Murphy earned most of her wealth from starring in the series – Bewitched. In addition, she appeared in over 100 commercials and performed in many TV reality shows.
Moreover, Erin is very active in fundraising for a few charitable organizations. Therefore, Erin Murphy has an estimated net worth of $12 million.
Featured image source – © Guliver / Getty Images.
READ THIS NEXT: Biography of Dustin Diamond
References

https://www.foxnews.com/bewitched-star-erin-murphy-elizabeth-montgomery
https://parade.com/analysis-with-bewitcheds-erin-murphy/
https://www.irishmirror.ie/charlie-murphy-siobhan-love-hate