Eugenio Derbez (birth name – Eugenio González Derbez) is a Mexican actor and filmmaker who began starring in Nickelodeon's The Casagrandes in 2019.
In addition, Eugenio starred in the 2019 film "Dora the Explorer," which is based on the popular children's series. From 2002 to 2012. Derbez starred in "La familia P. Luche." However, he is best known for producing and starring in "Instructions Not Included."
Biography
He was born on September 2, 1962, in Mexico City, Distrito Federal, Mexico.
His father was publicist Eugenio Gonzalez Salas, while his mother was Silvia Derbez, a Mexican television and film television actress.
Derbez started to appear as extras in telenovelas at 12 years old.
At age 19, Eugenio had his first small acting role in "Cachun cachun ra ra!," a 1981 Mexican comedy series which was produced for Televisa.
In 1988, Eugenio got his first recurring television position when he played in a comedy show named – "Anabel."
In 1992, he began hosting his own variety show, called – "Al Derecho y al Derbez."
In 1997, he made his directing debut in a soap opera – "No Tengo Madre."
In 2000, Eugenio appeared in "Carita de Angel," a Mexican children's telenovela that was produced for Televisa by Mexican telenovelas producer Nicandro Díaz González.
In 2006. Derbez made his American feature film debut in National Lampoon's TV: The Movie. It features parodies of numerous TV shows, such as:
Miami Vice;
The Six Million Dollar Man;
MTV Cribs;
Cops;
Fear Factor.
In 2007, he appeared in his first non-comedy film called – "Under the Same Moon."
Jack and Jill
In 2011, he starred as Felipe in "Jack and Jill," an American comedy film that grossed $149 million against its $79 million budget.
At the 32nd Golden Raspberry Awards, "Jack and Jill" was nominated for a record of 12 Razzies in all 10 categories.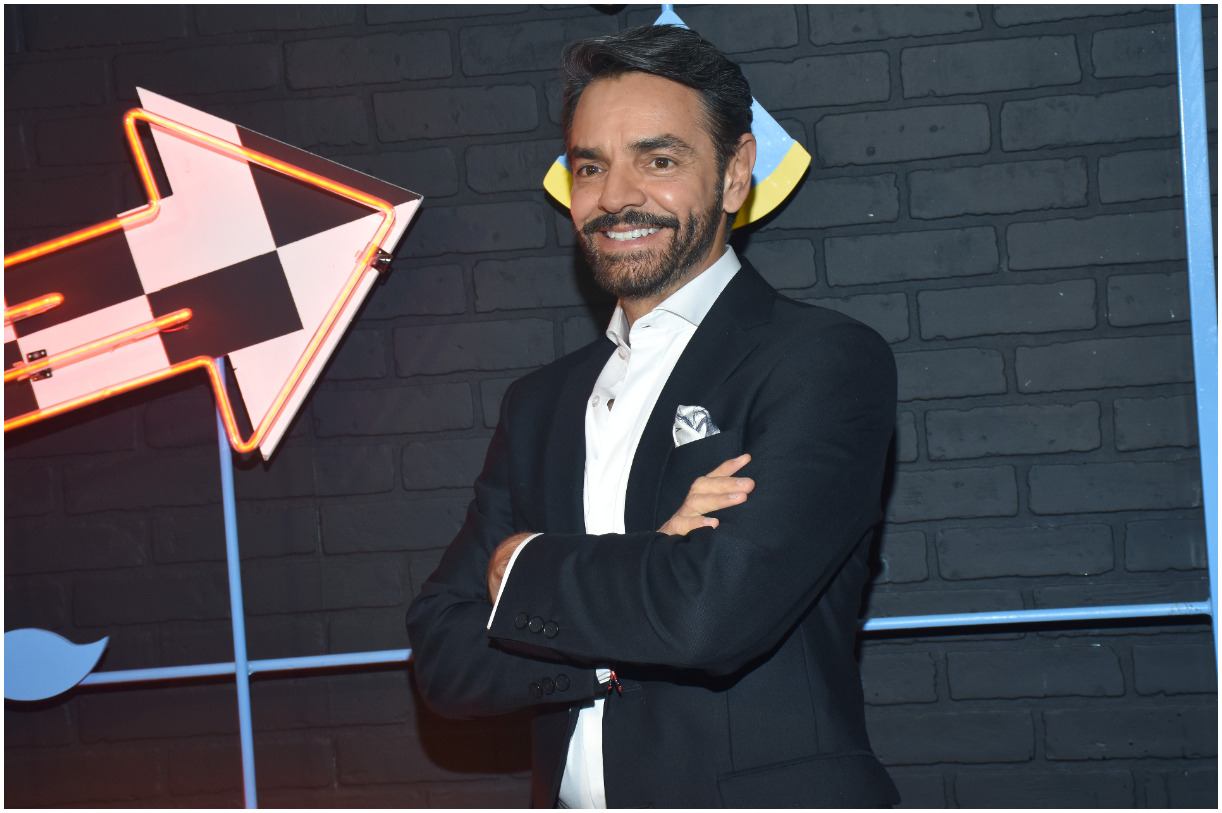 The plot follows an ad executive whose life takes a turn when his twin sister comes to visit for Thanksgiving.
Stars in the movies are:
Al Pacino;
Katie Holmes;
Adam Sandler.
The movie was written by Adam Sandler and Steve Koren, and directed by Dennis Dugan.
Instructions Not Included
In 2013, Eugenio starred, produced, directed, and wrote the film – "Instructions Not Included." The film made $44 million in the US and more than $100 million worldwide.
In Mexico, "Instructions Not Included" had a record-breaking $11.5 million on its opening weekend. In the US, the film grossed $7.8 million in its opening weekend.
"Instructions Not Included" is the highest-grossing Spanish-language film of all time.
On Metacritic, "Instructions Not Included" has a weighted average score of 55 out of 100.
During an interview, Derbez said about the film:
"Instructions Not Included is proving that there is a huge Latin market that needs a special project. They love seeing their own people; they want to see themselves onscreen."
Eugenio went on to say:
"In my case, I know them pretty well. I know what they laugh at. I think it's going to open a lot of doors, this movie."
Following the success of "Instructions Not Included," Eugenio partnered with American producer Benjamin Odell to create his film production company in LA, named "3Pas Studios."
In 2014, he was recognized by Variety as the #1 most influential Hispanic male worldwide.
On March 10, 2016, Derbez was awarded a Star on the Hollywood Walk of Fame at 7013 Hollywood Boulevard in Hollywood.
In the same year, he wrapped production on the Lionsgate/Pantelion feature "How to Be a Latin Lover." Stars in the film are:
Rob Huebel;
Linda Lavin;
Rob Riggle;
Raquel Welch;
Kristen Bell;
Rob Lowe;
Salma Hayek.
"How to Be a Latin Lover" is based on Miracles from Heaven by Christy Beam. It was a financial success, becoming the eighth highest-grossing Christian film in the US.
READ MORE: Shelley Morrison Death
Wife
During the late 80s or the early 90s, Derbez dated Silvana Prince.
Derbez also dated Gabriela Michel, a voice actor who dubbed the voice of Eloise Hawking.
In 1991, Derbez married Victoria Ruffo, a Mexican actress who starred in the telenovela -Vivo por Elena, as Elena Carvajal. They divorced in 1996.
On July 7, 2012, Eugenio Derbez married Alessandra Rosaldo, a Mexican actress who received the Lo Nuestro Award for Rock New Artist of the Year at the 16th Lo Nuestro Awards.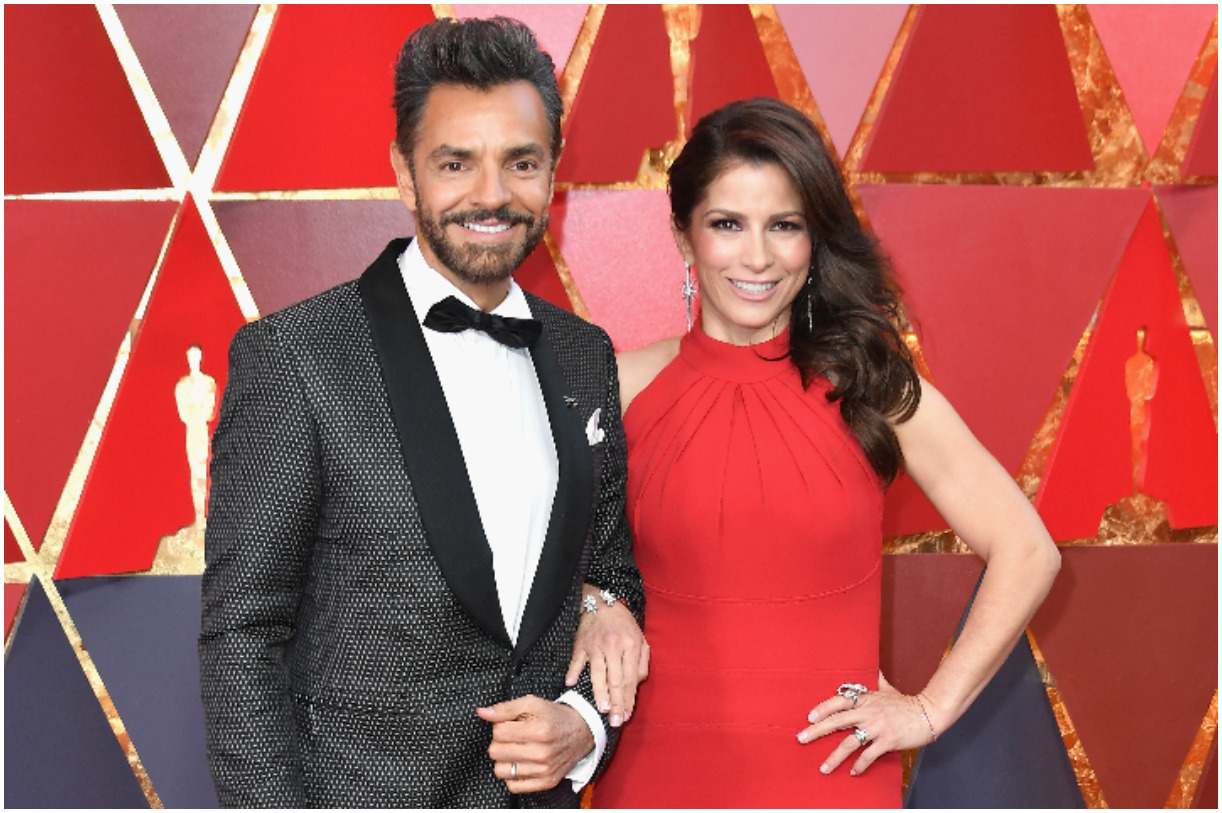 Children
He has a son from his relationship with Silvana, named – Vadhir Derbez. He was born in February 1991.
Vadhir is an actor who has worked for:
Telemundo;
TV Azteca;
Netflix;
Televisa;
Warner Brothers;
Univision.
READ MORE: What is the net worth of Tamera Mowry?
Height
Eugenio is 5′ 10½" (1.79 m) tall.
Quotes
"I have discovered that my own sense of humor is completely different and unique."
"For me, comedy is like therapy. Every time I want to heal something or criticize something or get rid of an idea, I use comedy."
"For some reason, in Latin America, we like to do comedy in a broader way. So it's like too big. Everything's big, big, big."
"We all cry about the same stuff. But comedy is very specific: It depends on where you were born, how old you are, your social-economic status."
READ MORE: Who is Kate del Castillo's husband?
Eugenio Derbez – Net Worth
Derbez earned most of his wealth from working as a producer, director, writer, and actor.
He has a degree in Acting from Televisa's Acting School and a degree in Film Directing from the Mexican Institute of Cinematography and Theater.
As a film actor, Derbez has appeared in many successful and critically acclaimed films including – Girl in Progress, Jack and Jill, Under the Same Moon" ("La Misma Luna"), Dora and the Lost City of Gold, Sangre de mi Sangre, and Instructions Not Included.
"Instructions Not Included" broke several box office records everywhere, earning over $100 million, becoming the most successful Spanish-language film ever in the United States and worldwide.
He also performed in numerous TV series, including – The Casagrandes, Anger Management, and The Loud House.
Therefore, Mexican actor Eugenio Derbez has an estimated net worth of $32 million.
READ THIS NEXT: Vicki Lawrence Net Worth
References

https://www.metro.us/eugenio-derbez-interview-how-be-latin-
https://deadline.com/eugenio-derbez-ben-odell-3pas-latino-mr-bean-donald-trump
https://www.thewrap.com/eugenio-derbez-approached-sony-pictures-star-three