What is Tamera Mowry's net worth?
Introduction
Tamera Mowry (birth name – Tamera Darvette Mowry) is a German-born American model, host, author, and actress, who is a co-host on the Fox talk show – "The Real."
But, Tamera is best known for playing Tamera Campbell on the ABC sitcom – "Sister, Sister."
Biography
She was born on July 6, 1978, in Gelnhausen, Hesse, Germany.
Tamera was born at 4:30 P.M., two minutes before her identical twin sister – Tia Mowry-Hardrict.
She can be identified from her twin sister by the mole on her cheek.
Her father was in the armed services stationed in Germany, where the twin sisters were born. Her mother managed her and her siblings' successful careers from the beginning.
Sister, Sister
Tamera first gained fame for her teen role as Tamera Campbell on the ABC/WB sitcom – "Sister, Sister," an American television sitcom that premiered on April 1, 1994. The sitcom concluded after airing six seasons on May 23, 1999.
The series garnered her several awards, including:
induction into Kid's Choice Awards Hall of Fame;
Kid's Choice Award for Favorite Television Actress;
NAACP Image Award for Outstanding Actress in a Comedy Series.
In January 2018, a revival of Sister, Sister was confirmed.
In 2011, a reality television show following Tamera and her identical twin sister's lives, named Tia & Tamera, began airing on the Style Network. The reality TV show ended in 2013 after three seasons.
Additionally, Tamera has starred in:
the medical drama Strong Medicine;
the Disney Channel Original Movie Twitches and its sequel.
The Real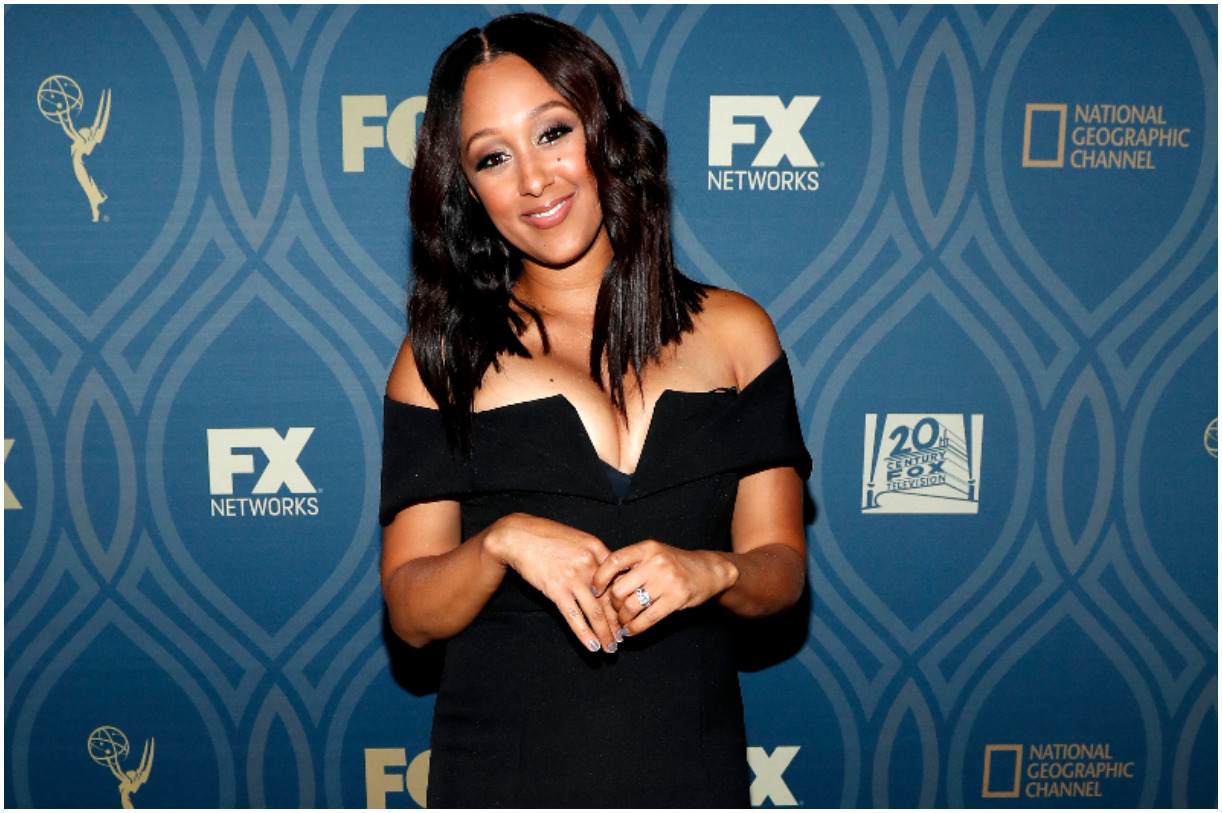 Alongside Jeannie Mai, Adrienne Houghton, and Loni Love, Tamera is currently a host on the daytime talk show The Real. The talk show is currently airing on FOX. It was created by SallyAnn Salsano (495 Productions).
Following their win at the 45th Daytime Emmy Awards, the talk show held a celebratory episode on April 30, 2018.
In 2020, she portrayed Cheryl Jenkins in "Christmas Comes Twice."
Books
On May 10, 2016, Tamera and her sister released a book named – "Twintuition: Double Vision."
The book follows Tia and Tamera, who realize they both see visions of the future when they touch another person.
Husband
On May 15, 2011, Tamera Mowry married Adam Housley after dating for almost six years.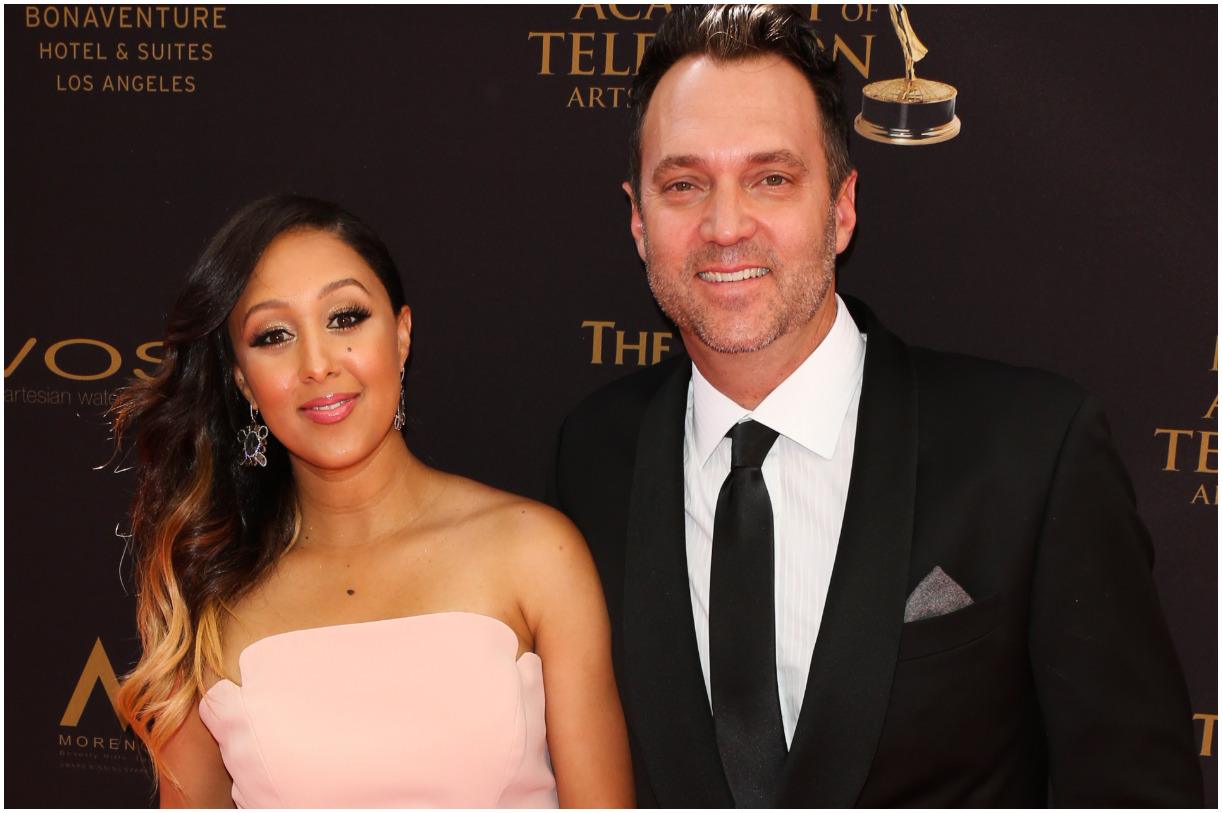 Note – Adam Housley is a Fox News correspondent who interviewed President of Nicaragua Daniel Ortega in 2010.
In 2011, Adam was amongst the first American reporters on the scene in Japan to cover the earthquake and tsunami. Housley played baseball professionally and was even drafted into the MLB by the Montreal Expos.
She said about Adam:
"I love my husband so much, I love our family, I love our dynamic. I'm proud to be in the relationship that I am because it's based on love. Pure love."
In a different interview, Tamera said about her husband:
"I think sometimes some people think of marriage they only think of, you know, one thing like, "Oh I love this person and we're gonna get married."
She owns a production company with Adam.
Children
In November 2012, the two welcomed their first child, a son named Aden.
In July 2015, the couple had another child, a daughter named Ariah.
When asked about what is motherhood like for her, Tamera responded:
"It is the most challenging and beautiful reward I have ever been given."
Niece
Alaina Housley, her niece, was one of the victims who died in the shooting at Borderline Bar & Grill in Thousand Oaks, California, on November 7, 2018. Alaina was a freshman at the Malibu university.
Thirteen people were killed, including the perpetrator, who died of a self-inflicted gunshot wound. Many national sports teams highlighted the victims and donated money to the family affected by the shooting.
Several hours after confirming Alaina Housley died in the shooting, Tamera shared a heartfelt tribute to the Pepperdine University student from Napa, California. She said:
"I was blessed to know you ever since you were 5. You stole my heart. I will miss our inside jokes, us serenading at the piano."
READ MORE: Doug McClure Net Worth
Height
Mowry is 5′ 4½" (1.64 meters) tall.
Quotes
"I have a best friend as a husband, and he is my number one supporter."
"I like to choose to focus on the positive because whatever you throw out comes back at you."
"I am messy. Not really really messy, but I'm not as neat as Tia. She's so neat!"
"I tried the 'missionary dating' where you have a person with a great heart who you think is perfect and wonderful except for this one important area that you try to change."
READ MORE: Dustin Diamond Bio
Trivia
Mowry had a Shih Tzu named Milano.
She is friends with:
Pooch Hall;
Jackée Harry;
Ayesha Curry;
Loni Love;
RonReaco Lee;
Adrienne Houghton;
Marques Houston;
Jodie Sweetin;
Jeannie Mai.
In the 1990s, Tia and Tamera were in a singing group called Voices. The group also consisted of members LaToya McMoore, LaPetra McMoore, Arike Rice, and Monique Wilson.
In 1992, they debuted with their first single, titled – "Yeah, Yeah, Yeah!." The single peaked at No. 72 on the Billboard Hot 100.
In July 2013, Tamera revealed that she did not lose her virginity until she was 29 because she is a devout Christian.
READ MORE: T.J. Miller Net Worth
Tamera Mowry – Net Worth
Mowry earned most of her wealth from acting. She has performed in more than 31 movies and TV series.
Tamera is best known for her role on the ABC/WB sitcom Sister, Sister.
Moreover, she currently earns money from being the host of The Real. She also makes some money from selling her book – Twintuition: Double Vision.
Therefore, American television personality Tamera Mowry has an estimated net worth of $5 million.
READ THIS NEXT: Shelley Morrison Death
References

https://www.parents.com/tia-and-tamera-mowry-interview/
https://eu.usatoday.com/tamera-mowry-housley-returns-real-niece-alaina