Garry Kasparov is a Russian chess grandmaster who became World Chess Champion in 1985.
Biography
He was born on April 13, 1963, in Baku, as Garry Kimovich Weinstein.
His father died when Garry was seven. His mother, Klara Shagenovna Kasparova, passed away in December 2020.
"I share the news of the passing of my mother," Garry tweeted at the time. "My wise counsel and the strongest person I will ever know."
He began training at age 10 under coach Vladimir Makogonov.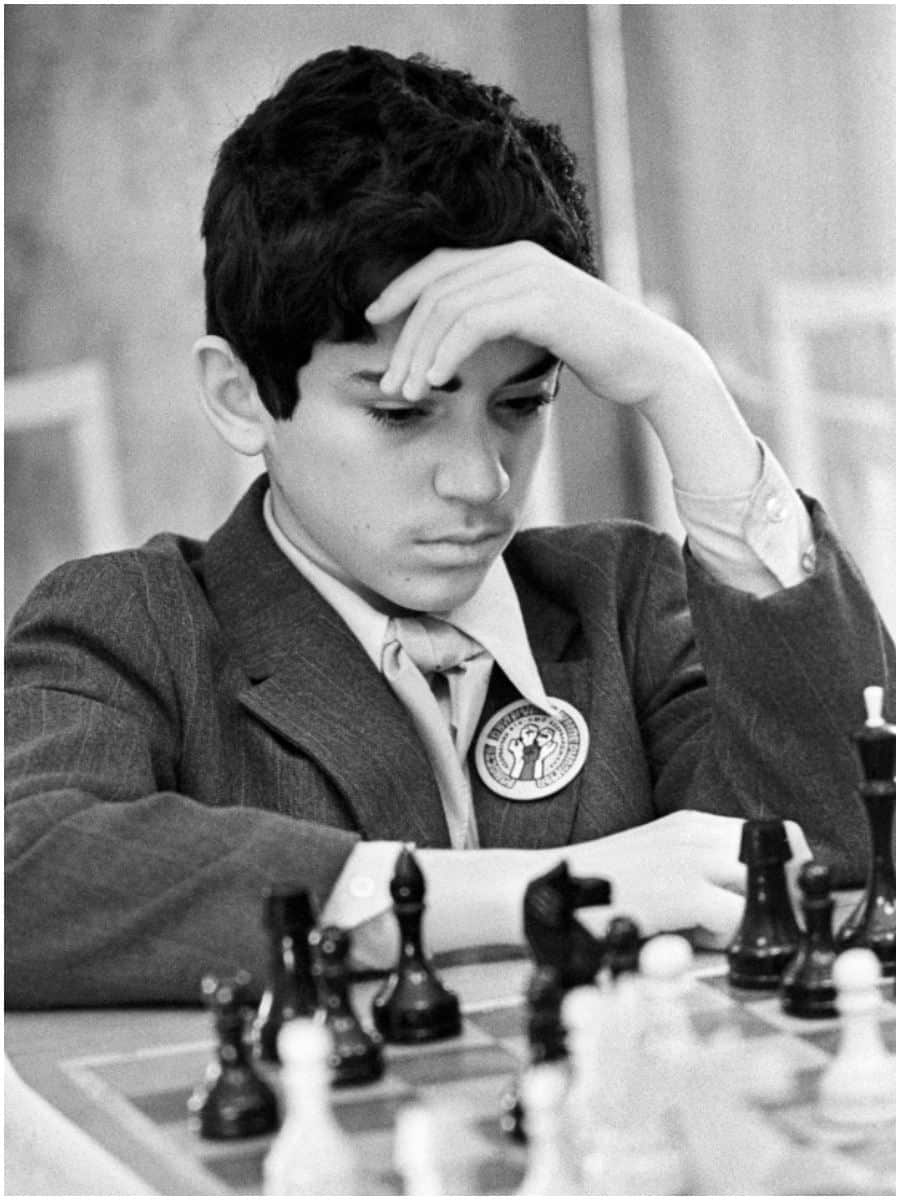 In 1976, Kasparov won the Soviet Junior Championship.
In 1978, he earned the title of "Chess Master" after winning Sokolsky Memorial Tournament.
In 1980, Garry won the World Junior Chess Championship in Dortmund.
In January 1984, he became the #1 ranked player in the world, with a FIDE rating of 2710.
World Chess Championship 1984
On February 8, 1985, after 48 games over five months between him and Karpov, the championship was stopped by FIDE president Florencio Campomanes on the ground that the match "exhausted the physical, if not the psychological resources, of not only the participants but all those connected with the match."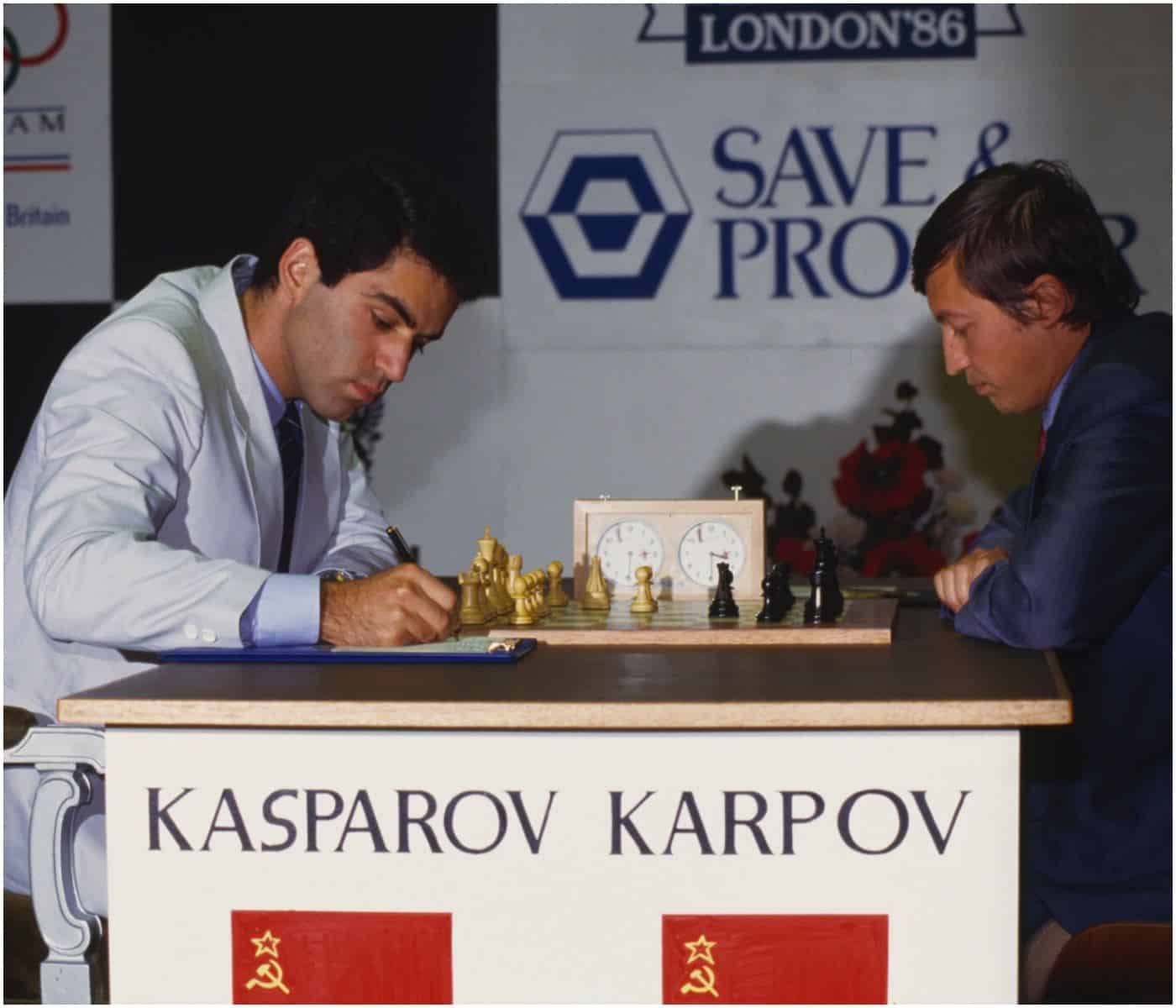 Karpov lost 8 kg during the match.
After the first nine games, Kasparov was down 4–0. In game 27, Karpov claimed his 5th point.
On the 32nd game, Garry took his first win. He also won game 47 and game 48.
"I was trailing five to nil, so he needed only one game to finish me off," Kasparov told HBR during an interview. "I survived … Karpov got really exhausted psychologically, so they stopped the match."
Kasparov became World Chess Champion in November 1985. The match was played as the best of 24 games. If the match had ended 12–12, Karpov would have remained world champion.
In 1986, Kasparov defended his World Chess Championship title against Karpov with a score of 12½–11½.
He retained his title in 1987 again against Karpov.
In 1991, he was the recipient of the Keeper of the Flame award.
In 1993, Garry and GM Nigel Short formed the Professional Chess Association. The PCA disbanded in 1996.
In 1995, Garry defended his world champion title against Viswanathan Anand in New York City.
In 1996, he lost a game to the Deep Blue machine constructed by IBM.
In 1999, Kasparov achieved his peak ranking of 2851.
In 2000, Kasparov lost World Chess Championship in a match against Vladimir Kramnik in London.
In 2005, Garry retired from professional chess. He cited the reason for a lack of personal goals in the chess world. "I've done enough, more than I could have imagined, in the world of chess," Kasparov said. "Now I want to do other things."
In 2008, Kasparov was a candidate for the Russian presidential race; however, he later withdrew.
In May 2010, Garry played 30 games simultaneously against players at Tel-Aviv University in Israel. He won all the games.
In 2013, he moved to New York City.
In 2014, Kasparov became a Croatian citizen.
In 2017, Garry founded the Renew Democracy Initiative.
In 2018, Kasparov was featured in the documentary "Closing Gambit: 1978 Korchnoi versus Karpov and the Kremlin."
In 2020, he served as a special consultant on Netflix's popular miniseries The Queen's Gambit. "The whole story of Elizabeth Harmon, it's the story of Bobby Fischer, but it's a female version," Garry told Slate in November 2020. "Always happy to promote the game of chess."
Wife
Garry Kasparov is currently married to Daria Tarasova.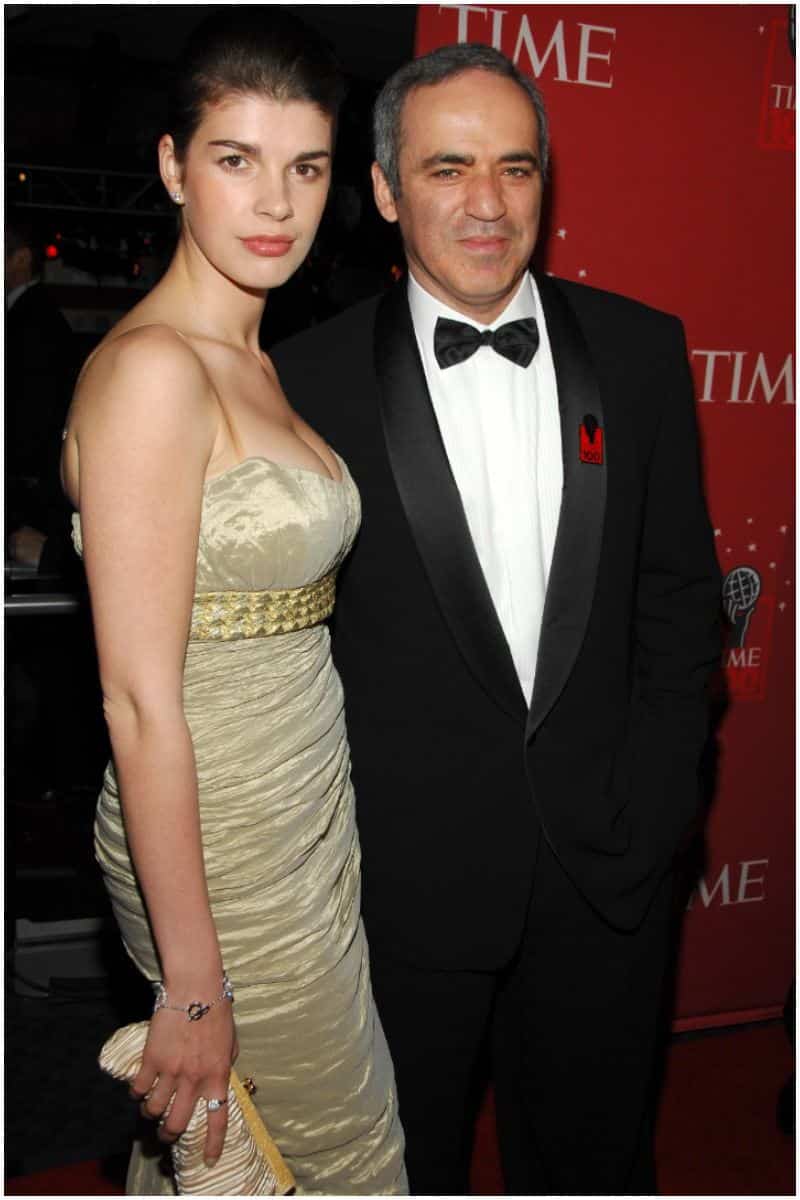 Kasparov was previously married to Masha and Yulia.
Children
He has four children. One daughter with his first wife, a son with his second wife, and two children with Daria.
Height
5′ 8½" (1.74 m)
READ MORE: Viswanathan Anand IQ
Quotes
"It's quite difficult for me to imagine my life without chess."
"The only goal in chess is to prove your superiority over the other guy, and the most important superiority, the most total one, is the superiority of the mind."
"The winner is just the player who made the next-to-last mistake."
"You have to be smart to play chess. You have to be smart to play any game, poker, whatever."
"Chess was natural for me; I was extremely successful."
"At the helm of my career, I lived every game. It was not just playing. It was a matter of life and death."
IQ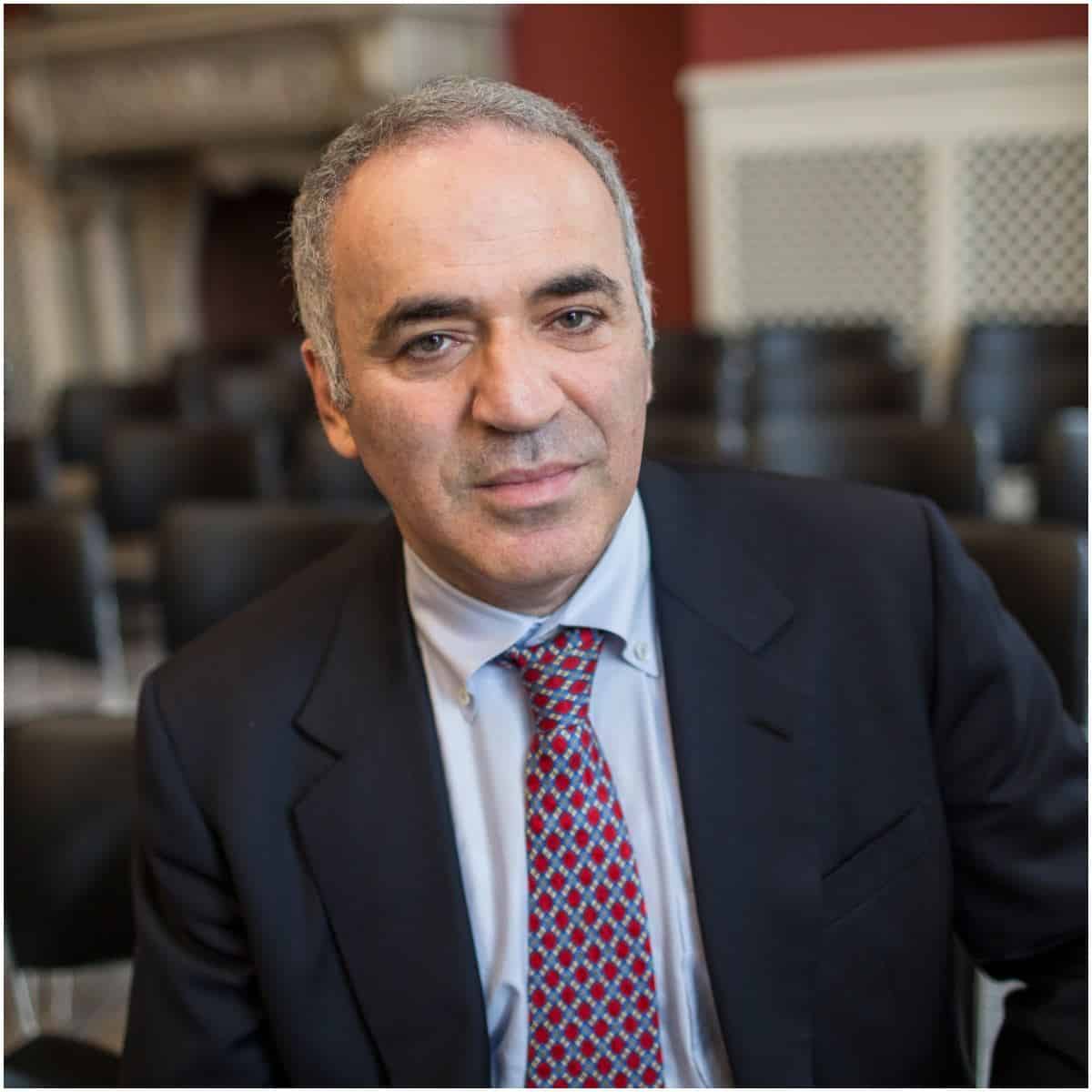 Kasparov scored 135 on an IQ test he did in 1987-88.
READ MORE: Bobby Fischer IQ
Garry Kasparov – Net Worth
Kasparov earned most of his wealth from participating in chess tournaments and from sponsors.
After retirement, Garry has coached Magnus Carlsen and Viswanathan Anand.
In April 2021, Kasparov and Vivendi (through its subsidiary Keysquare) launched Kasparovchess.com. The platform offers thousands of documentaries, articles, in-depth tutorials, online matches, and chess puzzles.
Kasparov said in a press release: "We are showing the world that there is so much more to chess than strategy and tactics."
He's the author of Garry Kasparov on Modern Chess, Kasparov Against the World, The Queen's Indian Defence, The Test of Time, and many more.
Therefore, chess grandmaster Garry Kasparov has an estimated net worth of $6 million.
READ THIS NEXT: Who is Magnus Carlsen?