Daryle Singletary (birth name – Daryle Bruce Singletary) was an American traditional-style country singer and songwriter who released the hit singles Amen Kind of Love and I Let Her Lie.
Biography
He was born on March 10, 1971, in Cairo, Georgia, USA.
His mother, Anita, was a hairdresser, while his father, Roger Singletary, was a postal worker.
As a child, Singletary sang gospel music. While in high school, Daryle took voice lessons.
After graduation, Singletary worked at a tractor dealership for a while.
In 1990, he moved to Nashville to pursue a music career.
When he left Georgia for Nashville, Singletary told his father that he aimed to make his living singing pure country music. Singletary explained during an interview:
"I didn't tell him I wanted to be played on the radio every day or be on a video channel every day."
Daryle later added:
"I said, 'I want to make a living playing for the people who enjoy my kind of music.' Fortunately, I have been able to do that."
After arriving in Nashville, Singletary started to play in local nightclubs.
After winning Broken Spoke's $100 talent show prize for 10 weeks in succession, Daryle became a regular fixture at the club.
In 1992, he signed with Evergreen Records.
At the end of 1995, Singletary released a self-titled debut album. "Working It Out," a single from the album, reached number 50 on the US country charts.
In 1996, Daryle released his second album, named – "All Because of You." The album established him as one of country music's better new-traditionalist artists.
In 2000, he switched to Audium Entertainment. There, Singletary released the albums – "Now and Again" and "That's Why I Sing This Way."
In 2007, Daryle released another album, titled – "Straight from the Heart." It was largely composed of the singles, Jesus & Bartenders and I Still Sing This Way.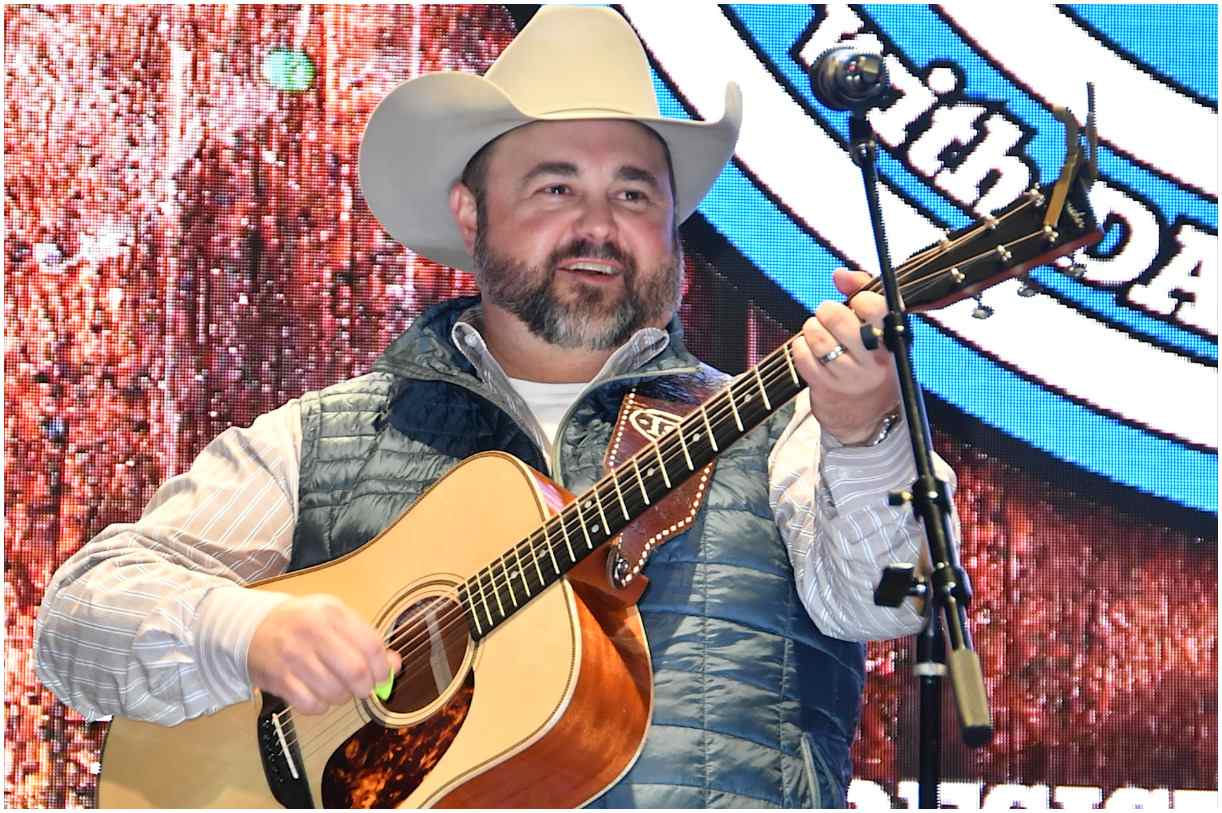 In June 2009, he released a new album, called – "Rockin' in the Country."
In 2015, Singletary released – "There's Still a Little Country Left."
Wife
In 1995, Daryle Singletary married Kerry Harvick, an American country music artist who starred in the first season of "The Bad Girls Club." They got divorced in 2002.
On August 16, 2003, Singletary married Holly Mercer. After their wedding, Holly said:
"I didn't really like him at first. But it turns out that he was just shy, and later he admitted to me that he was sort of intimidated because he really liked me a lot."
Shortly after their wedding, Daryle and Holly launched a children's retail store in Mount Juliet, Tennessee, named – "TaterBugs."
Children
Singletary had four children with his second wife.
In October 2010, Holly gave birth to twins Jonah Michale and Mercer Ellis. About 2 years later, she gave birth to a daughter, named Nora Carolina.
In September 2014, the couple's second daughter was born – Charlotte Rose. Daryle said:
"Holly and I feel so blessed and honored to be welcoming our new addition."
Death & Cause Of Death
Daryle died in Nashville, Tennessee, USA, on February 12, 2018. He was 46 years old. His death was caused by a blood clot.
Note – blood clots can occur in arteries or veins, which are vessels that are part of the body's circulatory system. According to statistics, 100,000 to 300,000 deaths from blood clots occur every year.
His passing comes as a surprise to fans, who enjoyed live performances from Daryle a few days before his death.
McAlpin Entertainment said in an official statement:
"Completely heartbroken to learn of the passing of our friend Daryle Singletary this morning. He was one of the best men we've had the privilege to meet and work with in this business, both professionally and personally."
McAlpin Entertainment added:
"Please keep Daryle's wife, Holly and their four young children in your prayers."
T. Graham Brown, a fellow Georgian and country musician, declared:
"What sad news to hear this morning! Daryle was a good friend of mine and one of my favorite singers! Our prayers are with his family."
Eddie Stubbs, a radio disc jockey broadcasting old-style country music on WSM, said:
"(Daryle) kept a light on for tradition-based music. He found his audience, took care of them well and sang to them. He knew who he was and never forgot where he came from."
Daryle is survived by:
brother Kevin;
his parents, Roger and Anita;
two daughters, Nora and Charlotte;
two sons, Jonah and Mercer;
his wife, Holly.
READ MORE: Bio of Jessie Reyez
Legal Battle After His Death
Shortly after Singletary's death, Platinum Records Nashville released a new song, titled – "She's Been Cheatin' on Us."
Greg Hudik, Platinum Records Nashville Owner, said that the song was Daryle's final recording. In addition, Greg Hudik added that all the financial gains will go to Singletary's family.
Chuck Rhodes, Daryle's business partner, said that "She's Been Cheatin' on Us" was released without the knowledge or consent of Daryle's business associates and family as well as no such fund exists. In his words:
"There was also a mention by Mr. Hudik of a 'fund' established with proceeds from downloads going to Holly Singletary and Daryle's family."
Quote
"I believe all of it is still a dream. I have been very fortunate to do [country music] for a living. It is a dream in itself."
READ MORE: Witt Lowry Net Worth
Trivia
On some of his albums, Singletary has duets with:
Vince Gill;
Johnny Paycheck;
George Jones;
Ricky Skaggs;
John Anderson;
Dwight Yoakam;
Merle Haggard.
He only cracked the Top 30 one other time, with the 1997 ballad "The Note."
READ MORE: Who is CupcakKe?
Daryle Singletary – Net Worth
Singletary earned most of his wealth from being a traditional-style country singer. Daryle was best known for the following hits – Amen Kind of Love, The Note, I Let Her Lie, and Too Much Fun. Singletary also earned some money from his children's retail store which he opened with his wife. Therefore, at the time of his death, Daryle Singletary had an estimated net worth of about $1.2 million.
Featured image source – © Guliver / Getty Images.
READ THIS NEXT: Sydney Sierota Net Worth
References

https://theboot.com/daryle-singletary-last-song-cease
https://eu.tennessean.com/daryle-singletary-tribute-concert/
https://tasteofcountry.com/special-star-studded-daryle-singletary