Is Brian Harman related to Butch Harmon?
Who is Brian Harman?
Brian Harman is most known for his success in his golfing career.
He's in his mid-thirties, and he's been professionally golfing for over a decade at this point.
At this time, he has managed to win the Professional Golfers' Association tour two times already.
Family & History
On January 19, 1987, Brian Harman was born to his parents, Eric Harman and Nancy Harman.
They lived in Savannah, Georgia, and stayed there for his childhood. Eric Harman appears to own his own dental practice.
Nancy Harman is said to be a chemist for her career. Unfortunately, there isn't much information online about Brian's family, as they prefer to keep their lives private. However, Brian's parents have attended his tournaments to cheer for their son.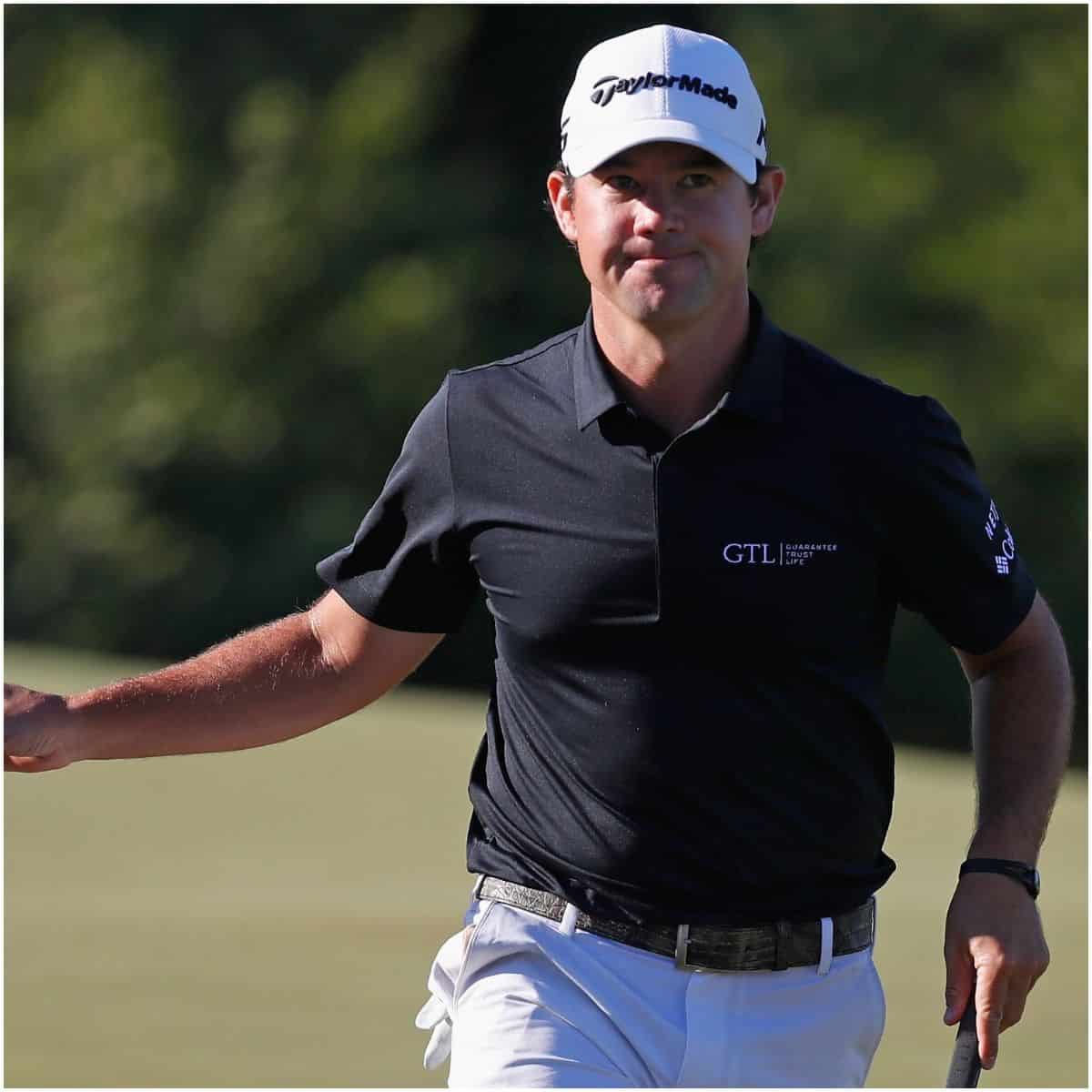 There is not much known about Brian's childhood, but he has other interests that may have been prominent while growing up.
For example, he enjoys bow hunting, scuba diving, and spearfishing, which indicates he greatly enjoys the outdoors.
It's easy to assume that he did this growing up, as there is some indication that his family are "world-class" scuba divers and spearfishers.
Brian attended high school at the Savannah Christian Preparatory School in Savannah, Georgia.
The school describes itself as a private, non-denominational Christian school. After he graduated high school, Brian went on to play golf at the University of Georgia.
Their golf course was first opened in 1968 and has become a vital golf course in Georgia. He graduated from his college with a degree in finance.
Brian married his wife, Kelly Van Slyke, on December 13th, 2014.
It's well-known that Brian and Kelly postponed their wedding to attend an American football game between the Georgia Bulldogs and Auburn Tigers.
Kelly works as a radiation therapist, though her previous career involved working as a Pilates instructor.
The happily married couple had their first child, Cooper Marie Harman, in 2016 and their second child in 2019.
Success
Brian Harman's success initially started back when he was still attending high school.
In 2003, he was 16, and he won the U.S. Junior Championship.
Brian continued to practice and attend Championships over the next few years. Unfortunately, while his skill was significant enough to get into the amateur tours, he didn't win any critical events during this time.
Brian was able to start his professional career over five years later, in 2009.
Since then, he's won a few tournaments, most notably the 2010 Manor Classic, the 2014 John Deere Classic, the 2017 Wells Fargo Championship, and the 2018 QBE Shootout.
Over his career, he has managed to hit the top 10 finishes in tournaments 40 times out of the less than 300 events he has participated in. His current world ranking is 79, and he's earned over $600,000 golfing professionally.
Who is Butch Harmon?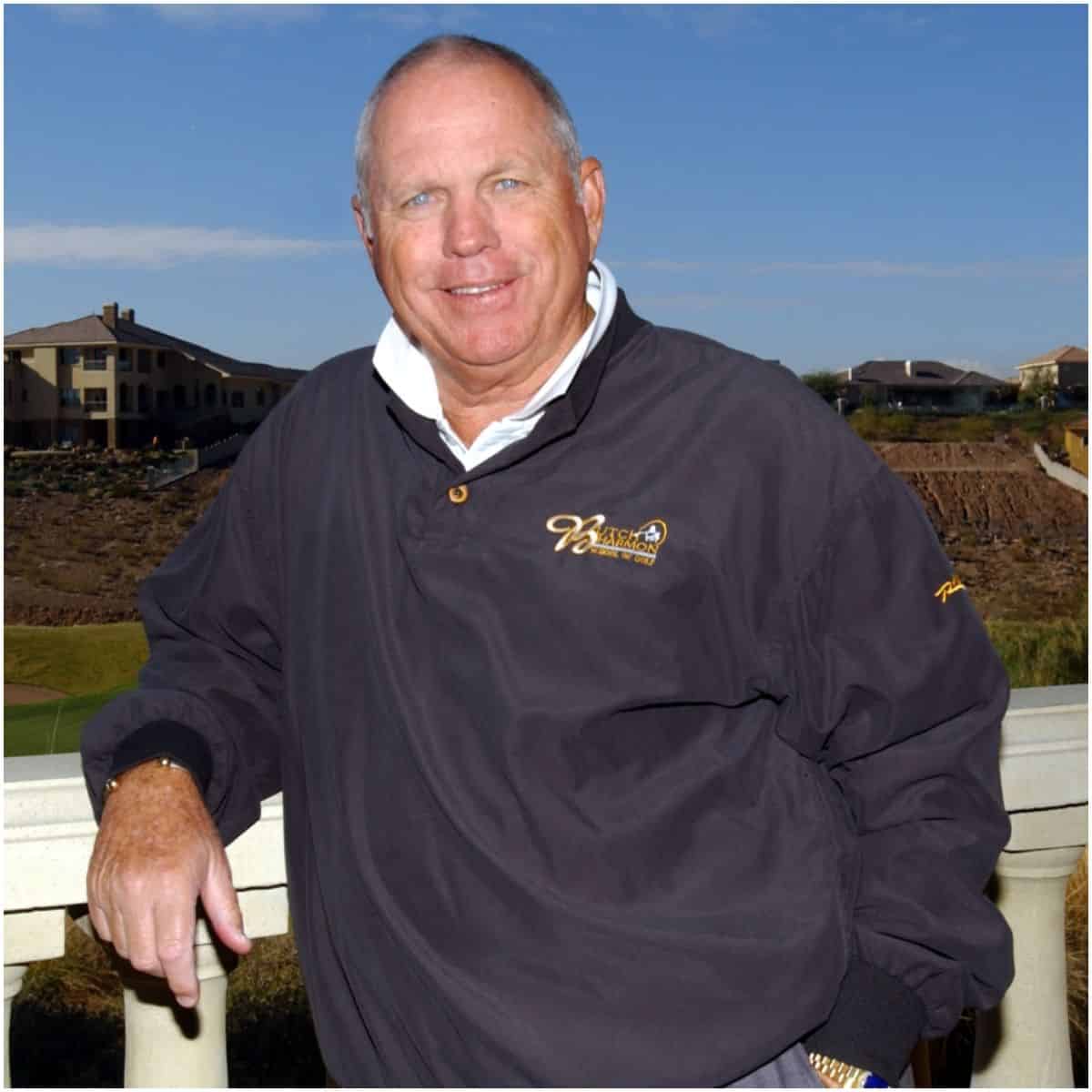 Butch Harmon is also well-known for his success as a golfing instructor.
He retired from his career as a golfer to become an instructor in 2019.
His most notable golfing win before this was at the Broome County Open in 1971.
Family & History
Claude "Butch" Harmon Jr. was born on August 28th, 1943, to his parents, Eugene Claude Harmon and Alice Cullen McKee Harmon.
He grew up about 15 miles from New York City in New Rochelle, New York, with his three siblings, Dick, Bill, and Craig Harmon.
Butch Harmon's father, Claude Harmon Sr., was well-known for his career as a pro golfer as well.
He won the 1948 Masters in his time. Unfortunately, there is not much information available about his mother.
All three of his younger brothers also enjoyed golf, greatly influenced by their father's love of the sport.
Butch attended New Rochelle High school and the Iona Preparatory Upper School, an independent Roman Catholic school located in New Rochelle, New York.
After getting his education, Butch Harmon married his wife, Christy Harmon, in 2001. He has two sons, Cole Harmon and Claude Harmon III.
Success
Butch's success as a pro-golfer doesn't seem to have lasted very long. Harmon started his professional career in 1965.
He played on the Pro Golfer's Association tour in 1970 and 1971, when he had his first and only notable win. He's more well known now for his career as a golf instructor.
Some of the professional golfers that Butch Harmon has taught include Tiger Woods, Phil Mickelson, Dustin Johnson, Rickie Fowler, and Greg Norman.
Butch is a war veteran that served in the Vietnam war and has written at least one book in his time. He's planning to step back from the traveling while still instructing as he ages.
Claude Harmon III has taken on his father's career, coaching three of the people Butch was previously training.
Butch coached many people in his time as an instructor.
Some of the most notable people were brought to fame by his success. Tiger Woods, born in 1975, was coached by Butch from 1996 to 2002.
His most successful period was when he was with Butch Harmon. Greg Norman, born in 1955, was also very influential in Harmon's success. Norman did very well under Butch Harmon's instruction back in the early '90s.
Born in 1984, Dustin Johnson was a more recent student of Harmons, and he's managed 24 Professional Golf Association Tour wins himself. Johnson is one of the new students of Butch Harmon's son.
READ MORE: Is Bella Poarch related to Bretman Rock?
Is Brian Harman related to Butch Harmon?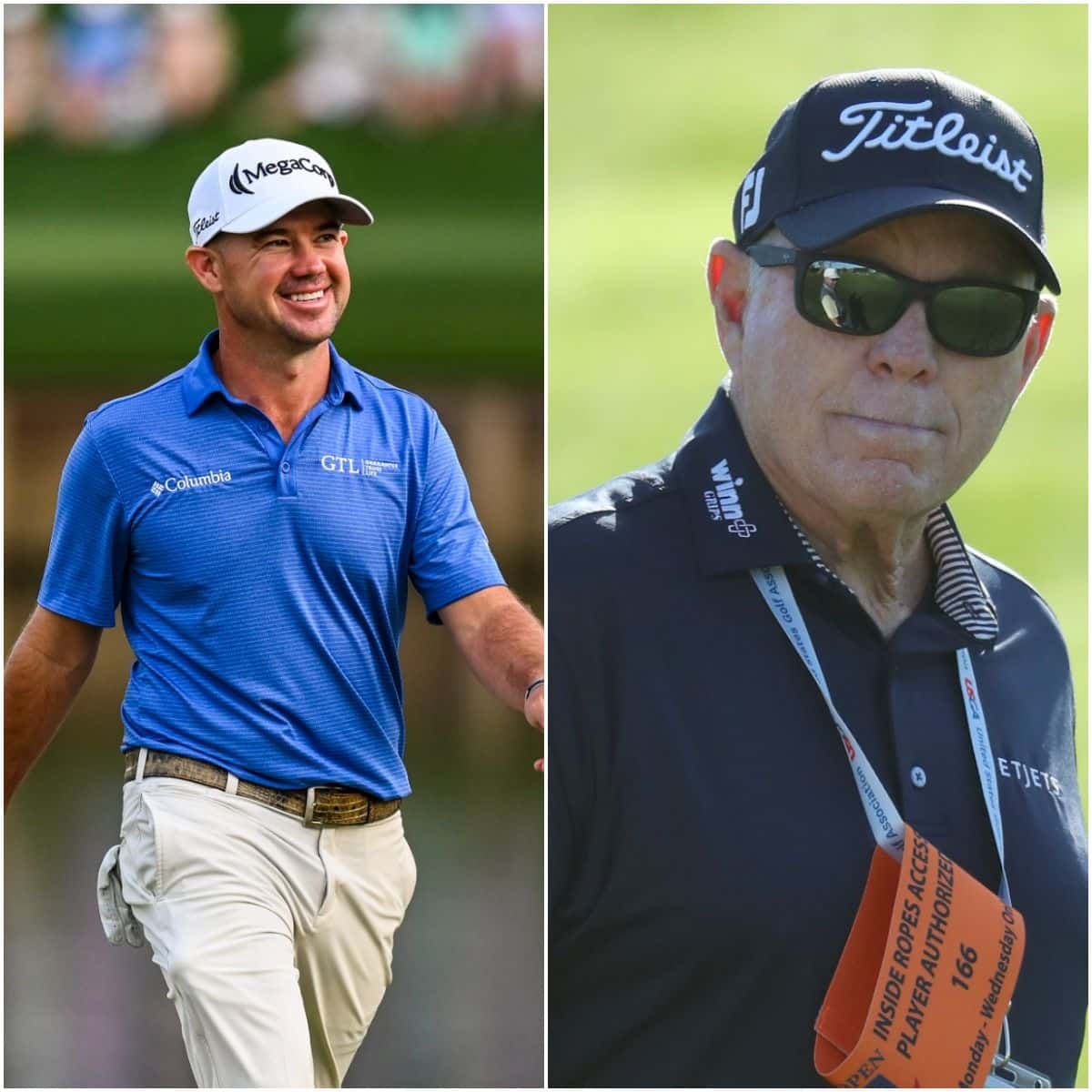 Brian Harman and Butch Harmon sometimes inspire curiosity whether or not they're related, with their close last names and their wide-known success in the golf industry.
Butch even has two brothers who are golfing instructors. However, there is no known relation between the two men.
They were born in different states to different families and have no connection beyond their success and love of golf.
Butch Harmon has also never coached Brian Harman at any point in the latter's career as a professional golfer.
READ THIS NEXT: Is Jenna Sinatra related to Frank Sinatra?