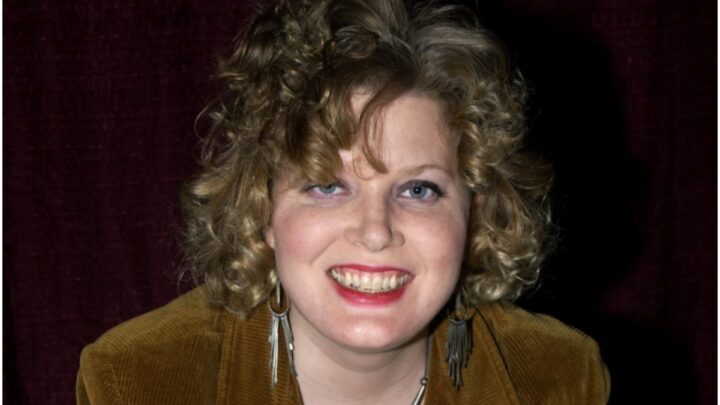 Jennifer Lien is an American actress who is best known for portraying the alien Kes on Star Trek: Voyager.
Biography
She was born on August 24, 1974, in Chicago, Illinois, USA, as Jennifer Ann Lien.
Her mother is Delores Lien.
At age 13, Jennifer began performing in a summer theater and festivals.
She played the trombone in high school.
In 1990, Lien made her television debut when she guest-starred in an episode of the drama series "Brewster Place."
In 1992, she played the role of Hannah Moore on the soap opera "Another World."
From 1993 to 1994, Jennifer performed in 22 episodes of Phenom, a sitcom about a tennis wunderkind.
In 1996, Lien was cast in Duckman: Private Dick/Family Man and The Real Adventures of Jonny Quest.
Star Trek: Voyager
From 1995 to 1997, Lien appeared in 70 episodes of "Star Trek: Voyager," a science fiction television series the follows the crew of the starship USS Voyager struggling to get back to Earth. Other stars in "Voyager" are Kate Mulgrew as Capt. Kathryn Janeway, Roxann Dawson as Lt. B'Elanna Torres, and Robert Beltran as Cmdr. Chakotay.
Her character on "Star Trek: Voyager" was Kes, an alien from a mentally advanced race with only a nine-year lifespan. Her make up took "two and a half or three hours."
"Everything happens for a reason," Lien said in an interview. "So I don't look back and say it should have been like this, or it should have been like that."
"There's been a lot of avoiding the subject and repeating an official line over the years, but, essentially, she was very troubled and became unreliable, which led to them ending her contract," said Ben Robinson, who coauthored with Mark Wright the book "Star Trek Voyager: A Celebration."
Fury
In 2000, Jennifer appeared in one more episode of the TV series titled – "Fury" – the 143rd episode of Star Trek: Voyager.
"It just feels like [I've been gone] a day," Jennifer said on her return. The actress added: "It doesn't feel like any time has passed, whereas in my own personal life, time has passed, and I can definitely feel that."
In 1998, Lien performed in American History X, SLC Punk!, Hoofboy, and The Lion King 2: Simba's Pride (voice).
Men in Black: The Series
From 1997 to 2000, Jennifer lent her voice to Agent Elle (L) on Men in Black: The Series.
In 2001, she appeared on "Accidents Don't Happen."
READ MORE: Who is Alan Thicke's wife?
Arrested
In April 2015, Lien was arrested for reckless endangerment, resisting arrest, evading arrest, and aggravated assault after attempting to flee police.
In September 2015, she was charged with two misdemeanor counts of indecent exposure, according to an arrest report. Lien denied exposing herself.
In March 2018, Jennifer Lien was arrested for driving on a revoked license.
Husband
Jennifer Lien is married to Phillip Hwang, a filmmaker and writer known for Completely Totally Utterly, Geek Mythology, First Time, Superboy: The Tween Years, and Outcall.
Children
Lien and Hwang have a son, named Jonah Hwang (b. on September 5, 2002).
Height
5′ 3″ (1.6 m)
READ MORE: Kris Holden-Ried Net Worth
Quotes from Voyager
"I only remember short periods I experienced between jumps."
"Your past has become my future."
"If there's one thing that this experience has taught me, Captain, it's that there's no time like the present."
Jennifer Lien – Net Worth
Lien earned most of her wealth from appearing in 70 episodes of the SF television series "Star Trek: Voyager."
Her other credits include Lion King 2: Simba's Pride, Superman: The Animated Series, Battle Force: Andromeda, Men in Black: The Series, The Critic, Accidents Don't Happen, Phenom, and American History X. Therefore, actress Jennifer Lien has an estimated net worth of $0.5 million.
Featured image source – © Guliver / Getty Images.
READ THIS NEXT: Who is Greta Onieogou?