What was Alan Thicke's net worth at the time of his death? Who was Alan Thicke's spouse?
Introduction
Alan Thicke was a Canadian talk show host, songwriter, and actor, who is best known for his role as Dr. Jason Seaver on the ABC sitcom "Growing Pains."
Biography
He was born Alan Willis Jeffrey in 1947 in the small town of Kirkland Lake, Ontario.
His parents were William Jeffery (stockbroker) and Shirley "Joan" Isobel Marie (nurse).
In 1965, Alan graduated from Elliot Lake High School. After high school, he went to the University of Western Ontario.
In 1970, he moved to Los Angeles and found work behind the scenes as a producer and writer for shows such as The Richard Pryor Show and Fernwood 2 Night.
From 1976 to 1980, Alan hosted "The Alan Thicke Show." The daytime talk show aired on CTV.
Growing Pains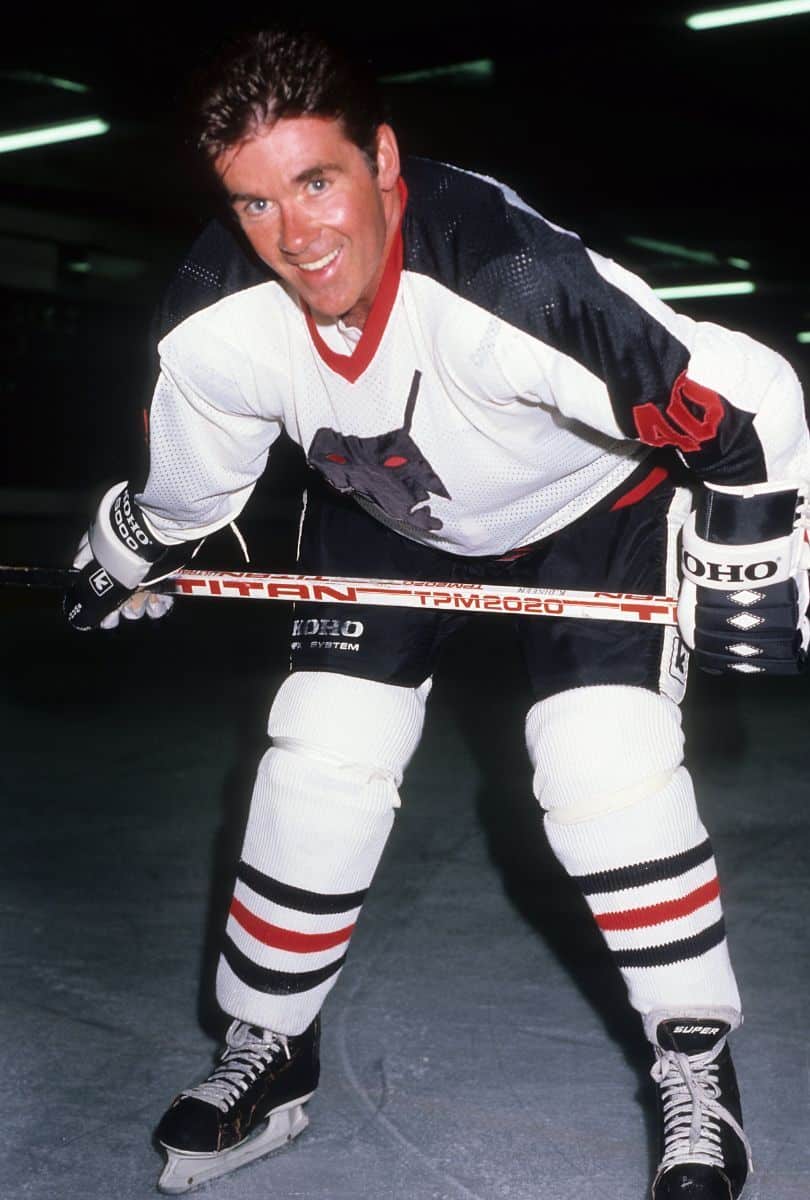 From 1985 to 1992, Thicke portrayed Dr. Jason Seaver on Growing Pains, a TV sitcom that aired on ABC.
"[I'm] happy for the role, both what it stood for and what it did for me and my life and my family and my career," Alan said in a 2010 interview.
In 1988, Alan hosted the Miss USA Pageant in El Paso, Texas.
In June 2003, Thicke published a book titled – "How Men Have Babies: The Pregnant Father's Survival Guide."
In 2004, he hosted the Miss Universe Canada Pageant in Rama, Ontario.
In April 2006, Alan published another book, "How to Raise Kids Who Won't Hate You."
From 2006 to 2009, he starred as Rich Ginger in six episodes of the TV series "The Bold and the Beautiful."
In 2010, Thicke appeared in a commercial for "CCS Medical" diabetes supplies.
He was inducted into Canada's Walk of Fame in 2013.
Wife
On August 22, 1970, Alan Thicke married Gloria Loring, an American actress and singer who is best known for portraying Liz Chandler on "Days of Our Lives."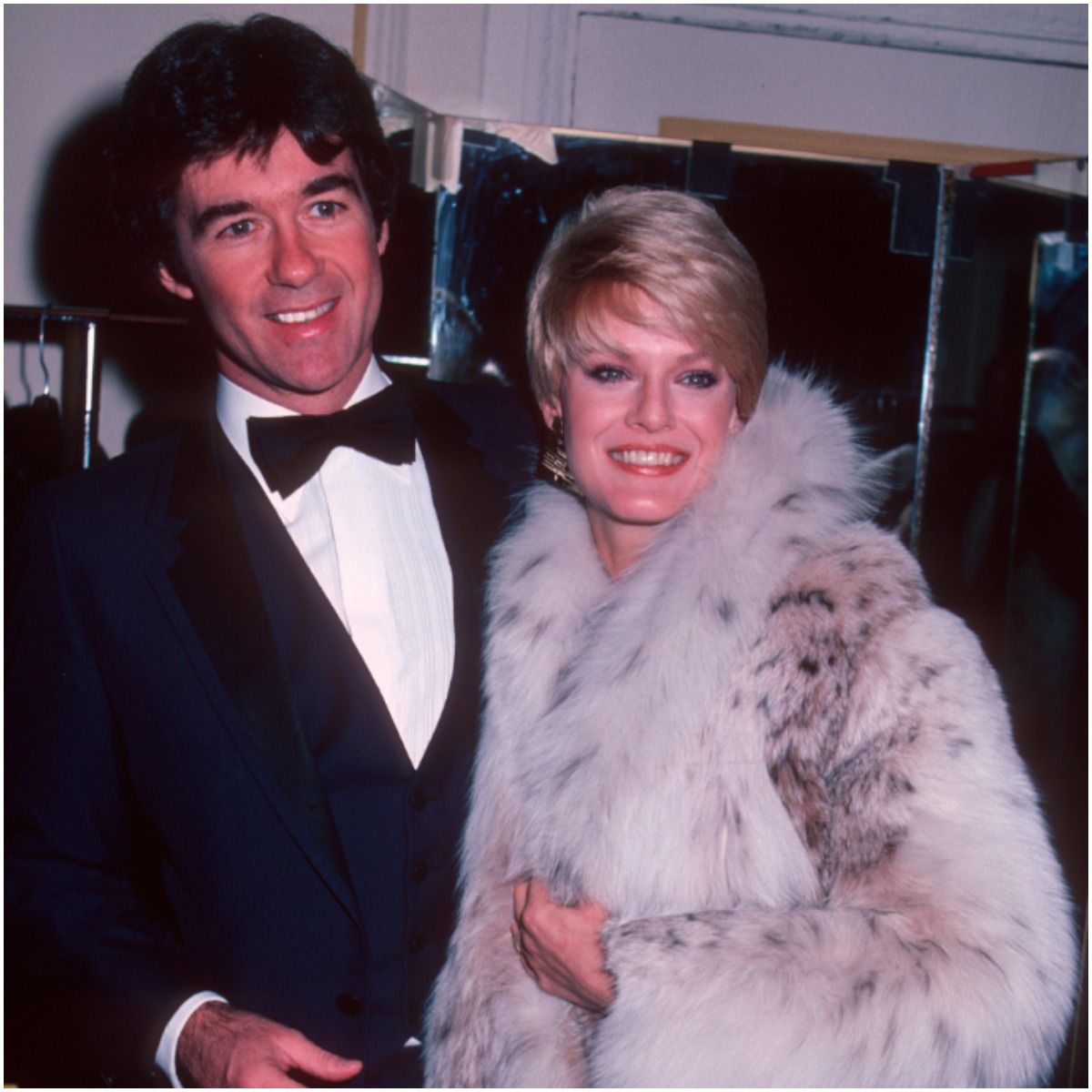 They divorced in 1984.
In 1987, Alan began dating Kristy Swanson. They got engaged in 1989 but never married.
On August 13, 1994, Alan married Gina Marie Tolleson. She was Miss World 1990.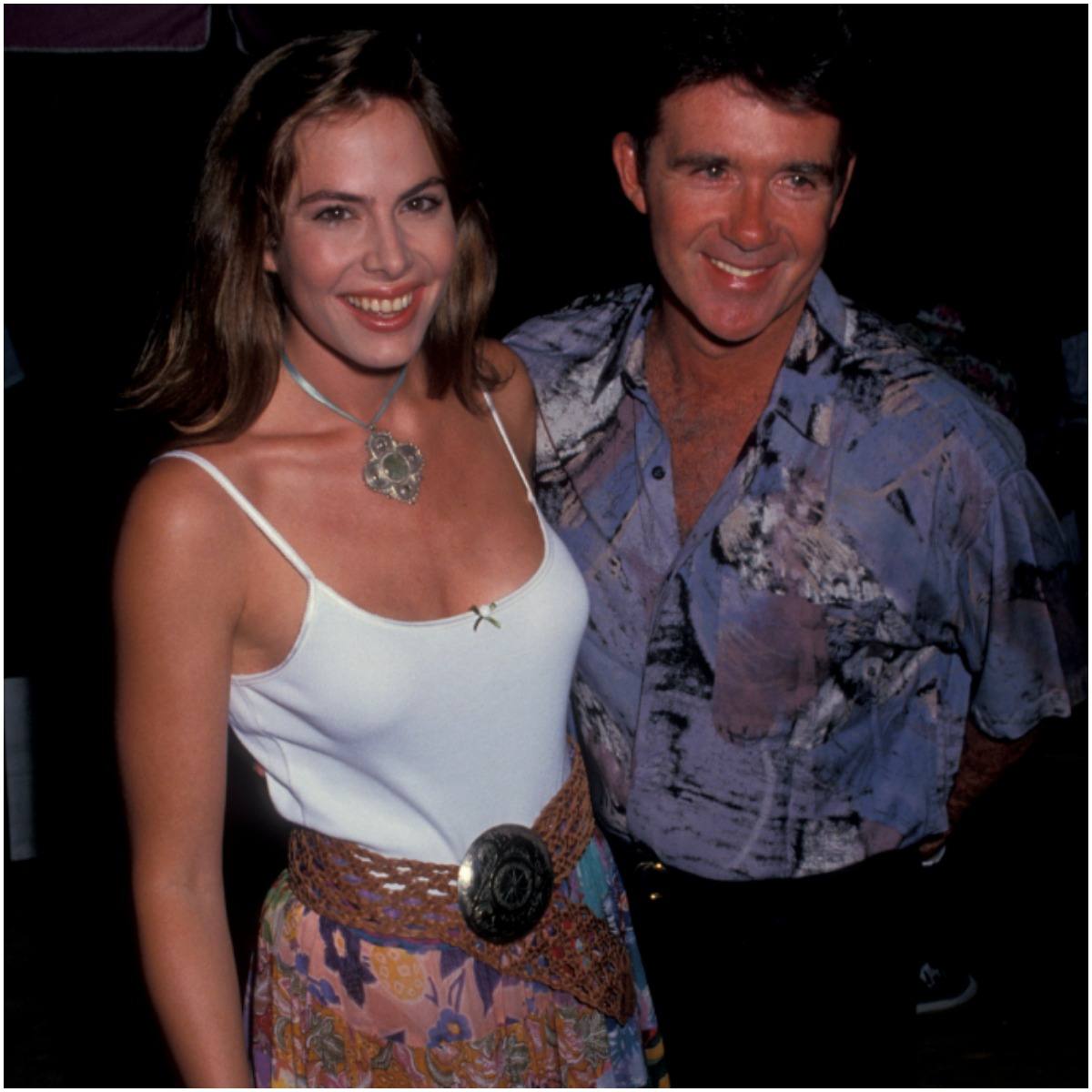 The couple divorced on September 29, 1999.
On May 7, 2005, Thicke married model Tanya Thicke in Cabo San Lucas, Mexico. The two have appeared on a few reality shows together, including Wife Swap and Family Feud.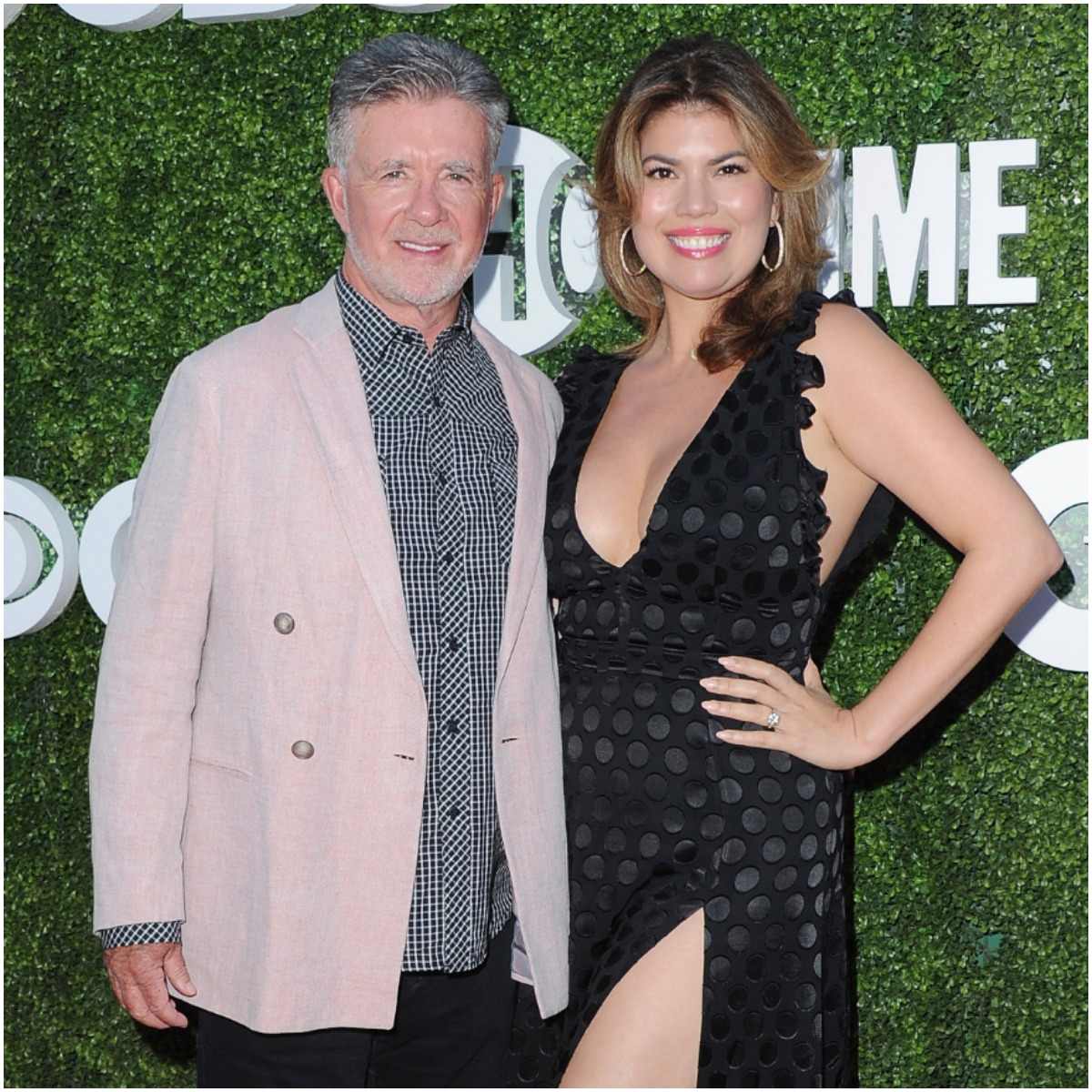 Tanya and Alan also starred in a Canadian reality show/sitcom hybrid called "Unusually Thicke," starting in 2014.
Children
With Gloria Loring, Alan has two sons, Brennan Thicke (b. December 17, 1974) and Robin Thicke (b. March 10, 1977).
With Gina Marie Tolleson, Thicke has another son named Carter William Thicke.
Death
Thicke died on December 13, 2016. His death was later revealed to be caused by a ruptured aorta and a standard type A aortic dissection.
He was buried at the Santa Barbara Cemetery in Santa Barbara, California.
"The good thing was that he was beloved, and he had closure," said his son Robin. He added: "I saw him a few days ago and told him how much I loved and respected him."
"America loved Alan Thicke," tweeted Ellen DeGeneres. "I'm so sad he's gone. Sending so much love to his family."
"Alan Thicke was always the nicest and happiest person in the room. Gone way too soon. Rest In Peace," wrote Alyssa Milano.
"I spent Monday through Friday for seven important years with Alan Thicke as my 'TV dad,'" said Kirk Cameron. He continued: "I'm shocked and truly heartbroken today at the news of his death."
Alan is survived by his three sons and wife, Tanya. She said in a later interview that they were planning on having a baby together.
After his death, a disagreement arose between Tanya Thicke and Robin and Brennan Thicke.
In May 2017, members of the "Growing Pains" reunited in a special episode of The Dr. Oz Show.
In August 2020, it was reported that Alan's songs would be inducted into the Canadian Songwriters Hall of Fame.
READ MORE: Who is Barry Williams' wife?
Quotes
"I'm proud to be part of somebody's growth, somebody's memory of nights at home watching TV." (Vox)
"I had a lot of fun with music, and ironically I play very simple guitar." (Chicago Tribune)
"There's not much that I haven't done in my life, but there are lots of things that I'd like to do better."
"People who are in jobs way above their skill level and especially think they really belong there, I find that frustrating."
READ MORE: Michael Wayans Net Worth
Alan Thicke – Net Worth
Thicke earned most of his wealth from performing in 110 movies and TV series, including – Love's Last Resort, A Cookie Cutter Christmas, It's Not My Fault and I Don't Care Anyway, The Bold and the Beautiful, The Stanley Dynamic, This Is Us, Stop the Wedding, How I Met Your Mother, I'm in the Band, Half & Half, Jack Higgins's the Windsor Protocol, Growing Pains: Return of the Seavers, and The Wonderful World of Disney.
Alan was also a composer of TV theme songs, including those of Unusually Thicke, Celebrity Sweepstakes, and Stumpers!.
Therefore, at the time of his death, Alan Thicke had an estimated net worth of $30 million.
READ THIS NEXT: Who is Carl Anthony Payne II?