What is Johnny Damon's net worth?
Introduction
Johnny Damon is an American professional athlete.
He is a retired professional baseball player with many accomplishments, including being a 2x World Series champion.
The Origin Story
He was born November 5, 1973, in Fort Riley, Kansas.
His mother and father raised him, and they moved around a lot because his father was a sergeant in the United States Army.
As a child, some of the countries he lived in were Japan and Germany before settling in Orlando, Florida. Johnny is of Thai, Croatian, and Irish descent.
Johnny was very close with his parents and considered an introvert as a child. He struggled with a stutter which further pushed him into his shell.
To help him cope with his lack of social skills, he joined the Walker Jr High baseball team.
This is where his passion manifested, and his natural talent for the sport became apparent.
When he attended Dr. Phillips High School in Orlando, Johnny continued playing baseball, and after a few years, he had performed so well that he was rated the top high school prospect in the country.
This rating meant a lot for his future career because it came directly from Baseball America, an organization and magazine covering up-and-coming baseball players, particularly at the high school level.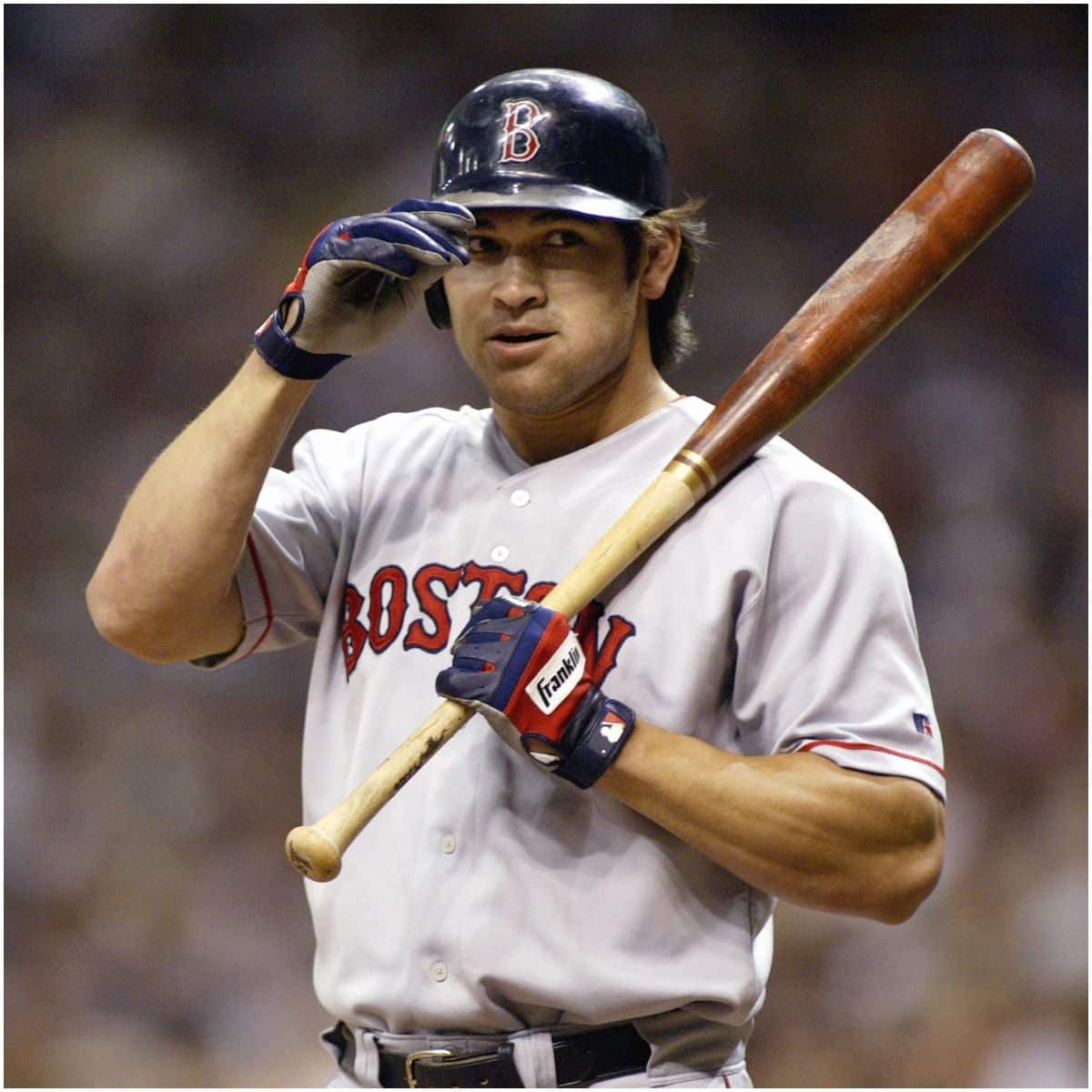 Damon was an extremely athletic student, which played a part in his extreme stamina throughout his professional baseball career. He has mentioned that he was on the track team and played football.
Upon graduating high school, Johnny had already decided that he wanted a career as a professional baseball player, so he set his sights on that. Due to his previous recognition, he was already on the radar for many teams.
His first big break was shortly after graduating.
READ MORE: Tua Tagovailoa Net Worth
Kansas City Royals
He was scouted and recruited to the Kansas City Royals, and the contract lasted between 1995-2000.
His two best years were in 1998 and 1999, where he scored 104 runs and 101 runs, respectively. But the best was yet to come.
In 2000, Johnny surpassed all the players in runs and would lead the American League with 136 runs and 46 stolen bases.
Pretty impressive for a relatively fresh recruit.
Like most professional athletes, Johnny would eventually be traded.
In 2001, he was traded for the Oakland Athletics.
He continued to outperform most of his team players as he maintained third place in bats with an impressive 644. He spent one year on this team until he was traded once again.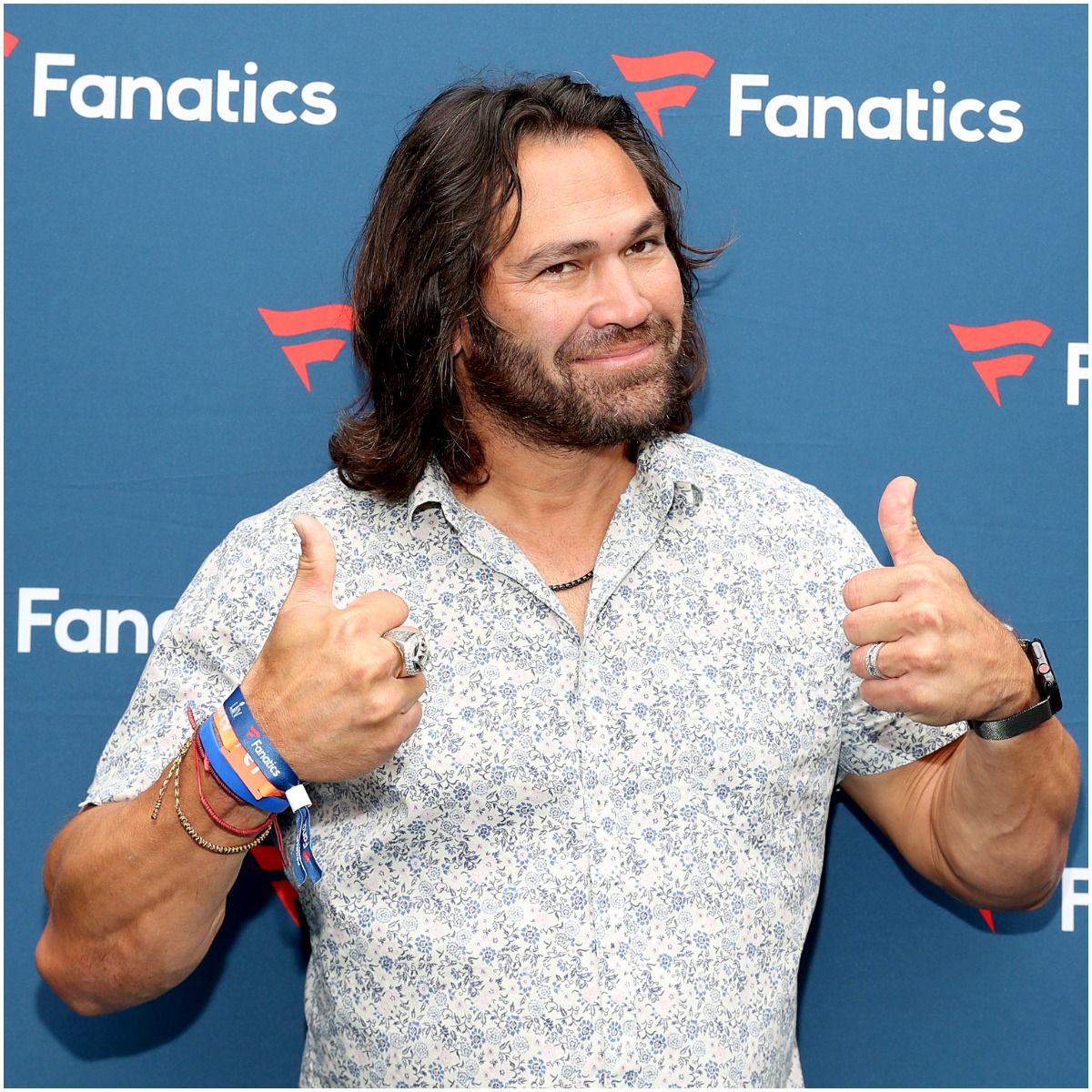 On December 21, 2001, he was traded to the Boston Red Sox, lasting four years.
Unsurprisingly, he outperformed many of his teammates again, where he would lead the league in triples and infield hits.
What came as a significant surprise was that he was selected for the inaugural American League All-Star Final Vote.
This came as a big surprise to Johnny because it was based on fan selection, which he had never experienced in the past.
During his time with the Red Sox, he became the second player ever to record three base hits in an inning.
In 2003, Johnny experienced his first serious concussion. During a 2003 American League Division Series game, he struck his teammate Damian Jackson.
They both suffered a concussion, but Johnny's condition was far worse, so he was taken off the field.
Despite this accident, he still maintained incredibly impressive records. He hit 56 home runs and earned his second All-Star selection.
His time with the Red Sox came to an end in 2005, and on December 20, 2005, he signed another four-year contract, but this time with the New York Yankees.
This was his most lucrative contract yet, totaling USD 52 million.
The irony of this contract is that in 2005, Johnny publicly stated that he would never sign with the Yankees, but indeed something changed his mind.
To no surprise, he was a top player, finishing third in runs in his first year on the team. Additionally, he is the first-ever Yankee player to achieve six hits in a nine-inning game since the highest record was hit in 1934.
For the first time in his career, he was placed on a disabled list for two weeks in July 2008.
He suffered a significant bruise to the AC joint in his left shoulder, which can end his career if it becomes too damaged.
In 2010, Johnny moved on to the Detroit Tigers, signing a one-year contract.
He achieved many more milestones during his time on the team, including recording his 1,000th career RBI and his 2,500th career hit off. This was another exceptional year for him.
In 2011, he signed a one-year contract with the Tampa Bay Rays, playing alongside one of his former Boston Red Sox teammates. When this contract ended, he signed with the Cleveland Indians in 2012 for another one-year contract.
Unbeknownst to Johnny, this would be his last signed contract.
Once his time was up, he had hoped the New York Yankees would sign him, but they showed no interest.
He maintained hope for the next two years but was never contacted by a league.
Johnny is currently retired and maintains his physical health as this is something he was always passionate about.
He spends much of his time parenting his eight children, two from his previous marriage to Angela Vannuice and six with his current wife, Michelle Mangan.
Johnny Damon – Net Worth
Damon earned $110 million in total throughout his entire career, which includes his salary for all teams combined.
This doesn't include his endorsement deals estimated to be roughly $10 million.
Therefore, former professional baseball outfielder Johnny Damon has an estimated net worth of $50 million.
READ THIS NEXT: Who is Eli Tomac?