What is Josh Flagg's net worth?
Introduction
Josh Flagg is an American television personality, real estate agent, and author.
Flagg is an original cast member on the show Million Dollar Listing Los Angeles (the series chronicles the professional and personal lives of 4 real estate agents based in Hollywood, Beverly Hills, and Malibu, California as they sell high-end properties) on the Bravo television network.
Biography
He was born on August 20, 1985. John is the great-grandson of Benjamin Platt, founder of the nationwide Platt Music Corporation chain of stores, and the grandson of an electronics industry executive, philanthropist, and Jewish leader Herman Platt.
Education
Josh attended Brentwood School, a private school in the Brentwood section of Los Angeles.
In 2003, he left this school and attended Beverly Hills High School. In 2004, he graduated high school.
At the age of 18, Flagg took an interest in the real estate industry, while still in high school.
Million Dollar Listing Los Angeles
In 2006, Flagg, along with two other agents, Chad Rogers and Madison Hildebrand, was picked to star in a reality TV series called Million Dollar Listing Los Angeles.
The show started to be aired on Bravo in August 2006. The 2018 season finale of the show featured the Brits hosting a luxurious open house for their $45 million Bel Air listing.
Star Maps
In 2012, Josh launched "Star Maps," an app that helps users create a personalized guided tour of celebrity homes.
In 2011, Josh made various records, including the Beverly Hills sale & the Brentwood Park, which is the highest sale in real estate history.
By 2012, he made it to Forbes' 30 Under 30 list that features entrepreneurs who have achieved outstanding feats in their individual spheres.
Husband
He is openly gay, having come out in March 2011.
Although he dated Colton Thorn for almost ten years, the couple broke up.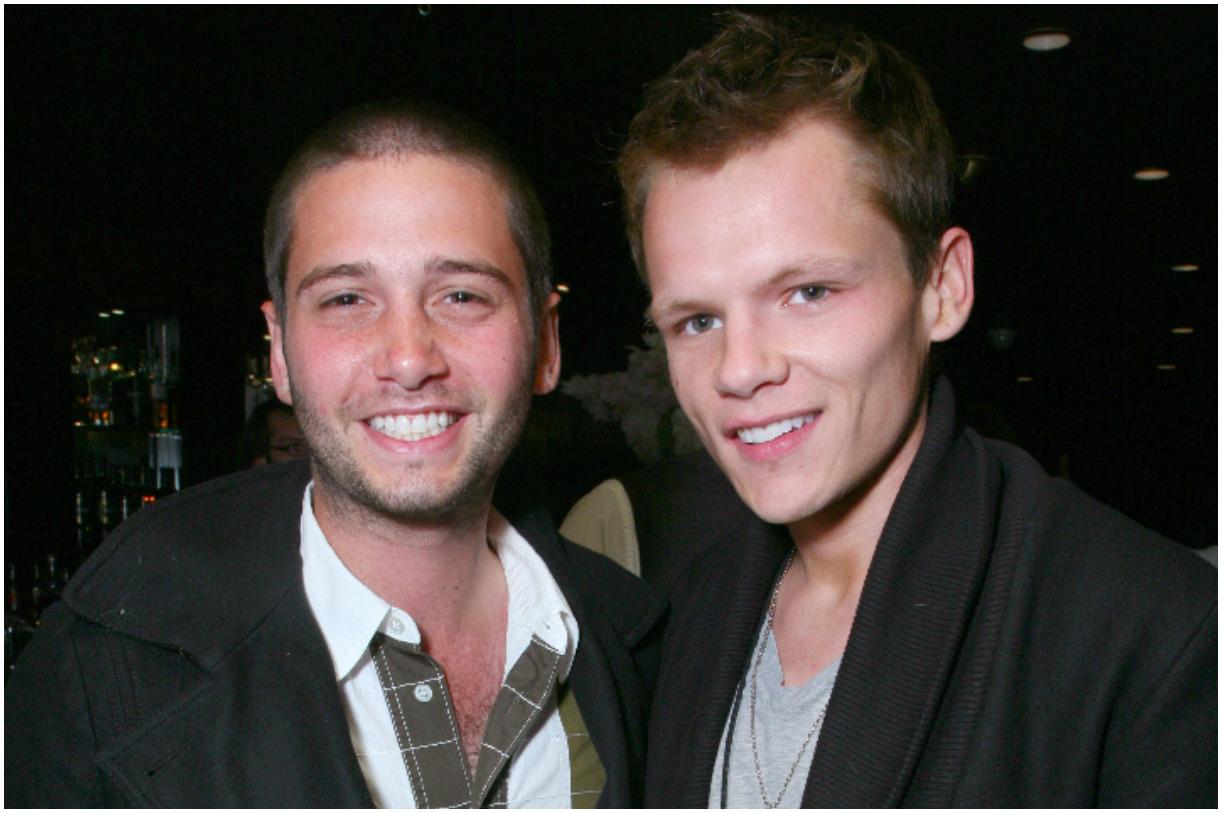 Josh Flagg has then found a new love in Bobby Boyd.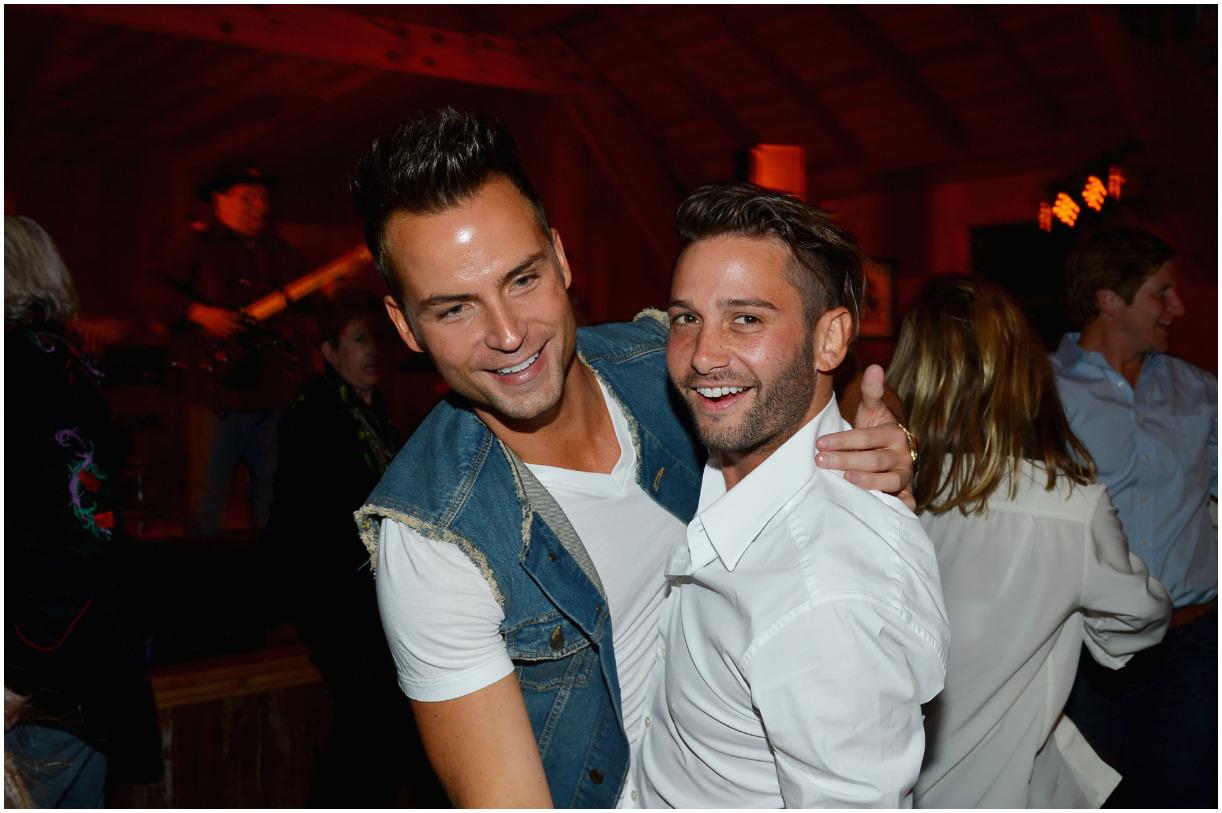 The two met after Bobby approached Josh and said – "Hi, handsome."
In July 2016, Josh proposed to his fiancé during a flash mob at the Four Seasons Hotel George V.
READ MORE: Facts About Imaqtpie
Wedding
Flagg and Bobby Boyd got married on September 10, 2017, at the Beverly Hills Hotel, Los Angeles.
During the ceremony, Josh said to Bobby:
"Bobby, I had written my vows just four months into our relationship because I knew already then that you were the one."
After Bobby and Josh tied the knot in front of an amazing floral display outside, everyone headed into the ballroom of the Beverly Hills Hotel to watch them have their first dance to Etta James' "At Last."
After the wedding, Flagg said during an interview:
"The wedding was magical, we danced the night away with all of our closest family and friends."
In attendance was Sonja Morgan of Real Housewives of New York fame. She wrote on Instagram:
"The vows were touching and very emotional for so many. I'm so happy for them."
On September 11, 2018, the couple celebrated their first anniversary at the iconic Polo Lounge at the Beverly Hills Hotel, where they wed — along with Josh's parents, the Beverly Hills hotel culinary team, and a lot of caviar.
On January 3, 2019, Bobby revealed the exact dish that he and Flagg shared on their very first date:
"3 years ago we sat in the corner of a small Italian restaurant, shared a chicken Parmesan and sipped on Jack and Diet Coke… little did we both know both of our [lives] were about to have meaning."
Parents
His mother's name is Cindy Flagg (Nee Platt), while his father is Michael.
Grandmother
His paternal grandmother was a Romanian-born known as Edith Flagg.
She was a fashion industry executive, fashion designer, and philanthropist. Interestingly, his grandmother was the first designer to import polyester as a fashion textile to the United States.
Books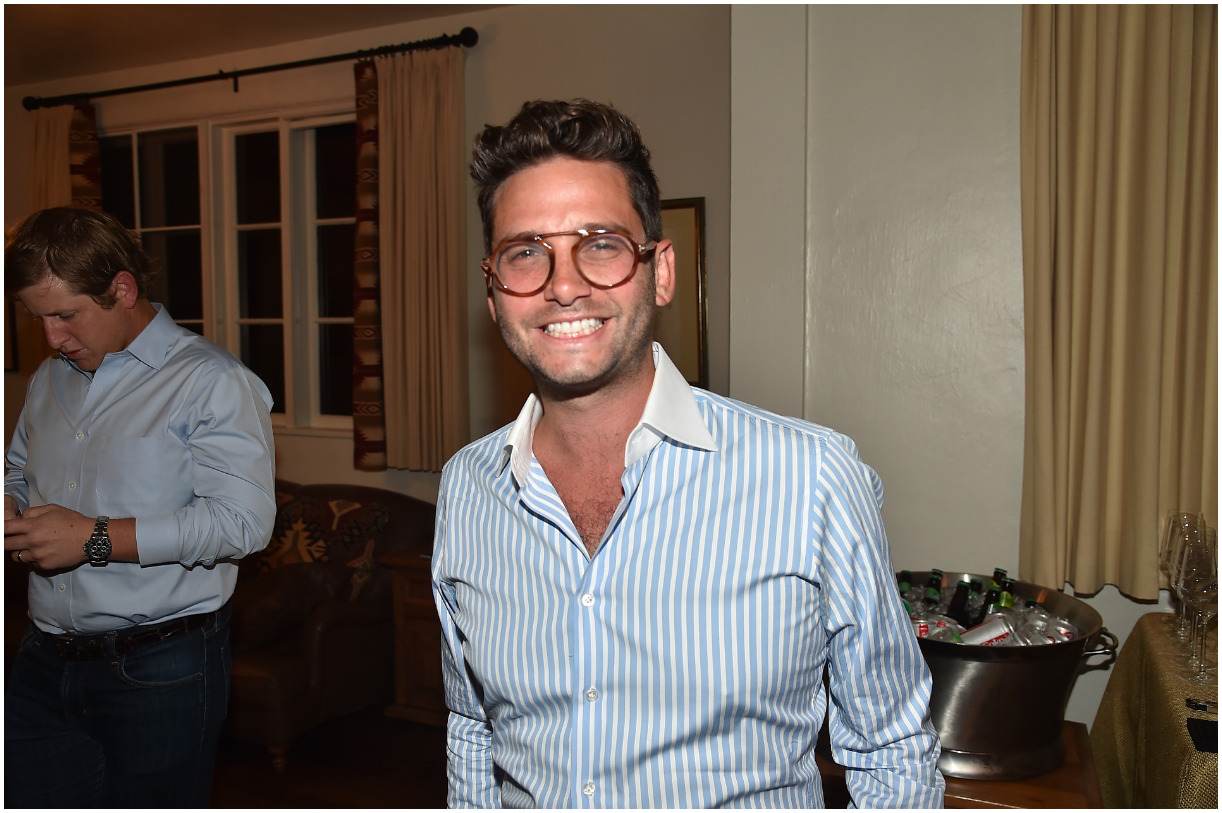 When he was aged just 14, John started to write a book about his grandmother. The book is called – "A Simple Girl: Stories My Grandmother Told Me" and was published in 2009.
A Simple Girl describes all that Josh's grandmother endured. Also, it details how she built a multi-million dollar clothing company from $2,000. Edith Flagg passed away in August of 2014 at the age of 95.
Flagg wrote a second book, entitled – "Million Dollar Agent: Brokering the Dream," which was published in 2011. In this book, Flagg wrote about his years growing up in one of the most famous cities in the world, having traveled to more than 50 countries, and how to develop a successful career in high-end real estate.
READ MORE: Who is Richard Montañez?
Trivia
In August 2008, he was arrested for allegedly stealing art from the properties he was selling; charges were dropped due to insufficient evidence.
In 2015, Flagg sold the same 1870 Carla Ridge mansion in Beverly Hills twice, making a profit of about $1 million.
In 2014, he told Forbes that the secret to his success lies in being selective about the properties he sells:
"I don't sell crap. My reputation is on the line."
His unrelenting work ethic has garnered the confidence of some of Hollywood's biggest names, including:
Getty family;
Bloomingdale family;
Debartolo family;
Robert Lamm;
Shonda Rhymes;
Steve Aoki;
Adam Levine.
READ MORE: Robert Jeffress Net Worth
Josh Flagg – Net Worth
Flagg earns his income from selling his books, appearing in the Million Dollar Listing Los Angeles series, and selling high-end homes in Los Angeles.
For instance, Josh has sold more than $2 billion in properties. Only in 2018, he sold more than $210 million in Los Angeles real estate. While Josh's commission is not revealed, it is thought to be around 3 percent.
Flagg also said that his highest ever commission on a single property was $1 million.
Therefore, Josh Flagg has an estimated net worth of $40 million.
READ THIS NEXT: Is Ana Maria Polo married?
References

https://www.dailymail.co.uk/Million-Dollar-Listing-Los-Angeles-star
https://www.bravotv.com/josh-flagg-husband-bobby-boyd-