Judy Blume (birth name – Judith Sussman) is an American author who is best known for publishing "SuperFudge," "Are You There God? It's Me, Margaret.," and "Tales of a Fourth Grade Nothing."
Biography
She was born on February 12, 1938, in Elizabeth, New Jersey, the USA, to Rudolph Sussman and Esther (Rosenfeld).
During an interview, Blume recalled:
"When I was growing up, I dreamed about becoming a cowgirl, a detective, a spy, a great actress, or a ballerina."
Judy graduated from Battin High School in 1956. In 1961, Blume graduated from New York University with a degree in education.
First Book
In 1969, Judy published her first work, titled – "The One in the Middle Is the Green Kangaroo." The book is about a boy who feels like he doesn't get much attention from his parents due to his younger sister and older brother.
In 1970, she published her second book, called – "Are You There God? It's Me, Margaret." The book is about a 6th-grade girl who has grown up without a religious affiliation.
In 1972, Judy published – "Tales of a Fourth Grade Nothing." It is the first book in the Fudge series.
In the same year, she released – "Otherwise Known as Sheila the Great." It is the second book in the Fudge series.
In 1974, she published a children's novel, entitled – "Blubber." In 1974, Blume released – "Wifey." The story follows the life of a bored 1970s housewife who has an extramarital affair with a high school boyfriend.
In 1983, Judy released – "Smart Women." The book tells the story of a divorcee who falls for her friend's ex-husband.
In 1986, the American author collected many letters from her readers and published them, in a book titled – "Letters to Judy: What Your Kids Wish They Could Tell You."
In 1996, she received the American Library Association, Margaret A. Edwards Award for Lifetime Achievement.
In 1998, Blume published the novel "Summer Sisters." The story focuses on the life of two girls, Caitlin Somers and Victoria Leonard. The book spent five months on The NY Times Bestseller list.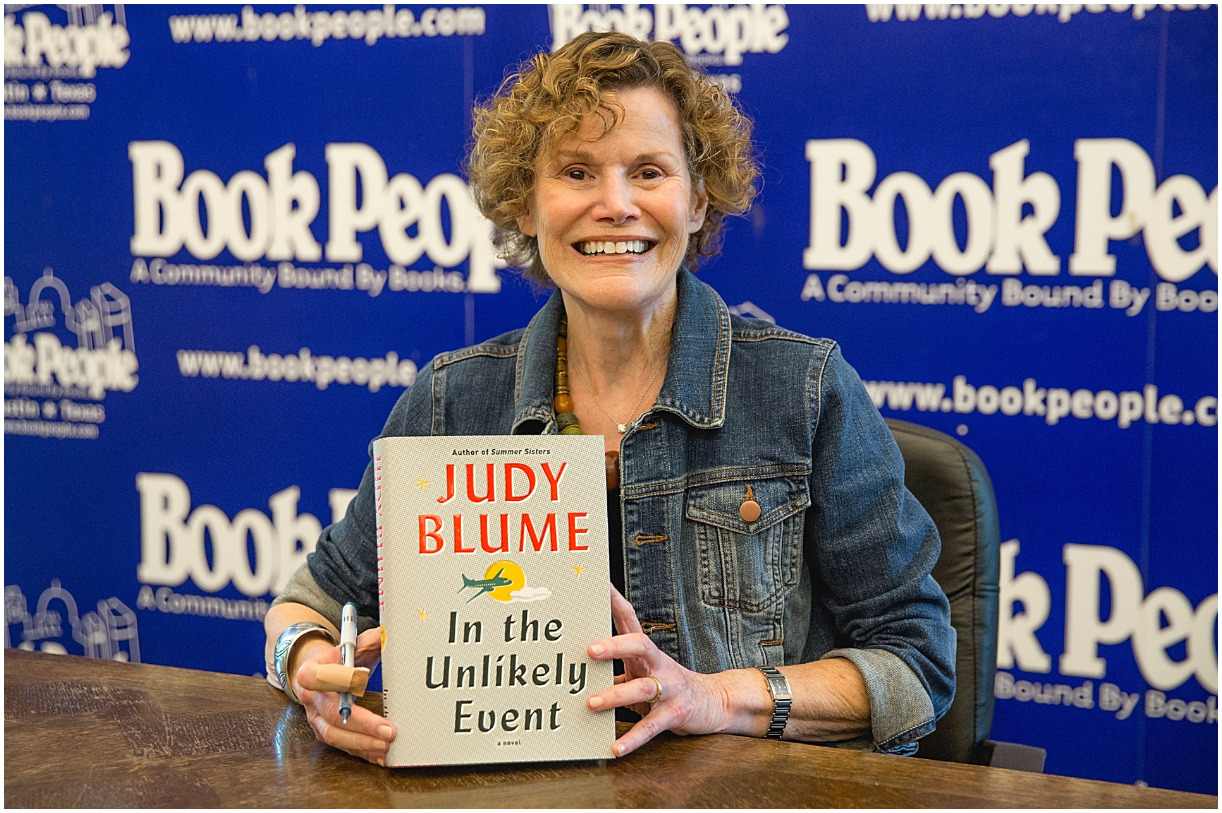 In 2004, Judy earned National Book Foundation Medal for Distinguished Contribution to American Letters.
In 2010, the author was inducted into the New Jersey Hall of Fame for her contributions and services to literature.
In 2015, she wrote a novel for adults, named – "In the Unlikely Event." The book explores how tragedy can affect families for several generations.
Husband
On August 15, 1969, Judy Blume married John Blume. They met while she was a student at New York University. The two divorced in 1976.
On May 8, 1976, Blume married Thomas A. Kitchens, a physicist. The couple divorced in 1978.
After their divorce, Judy said about her second marriage:
"It was a disaster, a total disaster."
On June 6, 1987, she married George Cooper, a non-fiction writer.
Children
She has two children, a son – Lawrence Andrew (born in 1963) and a daughter – Randy Lee (born in 1961).
In 2012, Lawrence Andrew directed the film version of her novel "Tiger Eyes."
Judy has stated that her son Lawrence was the inspiration for the character of "Fudge."
Cancer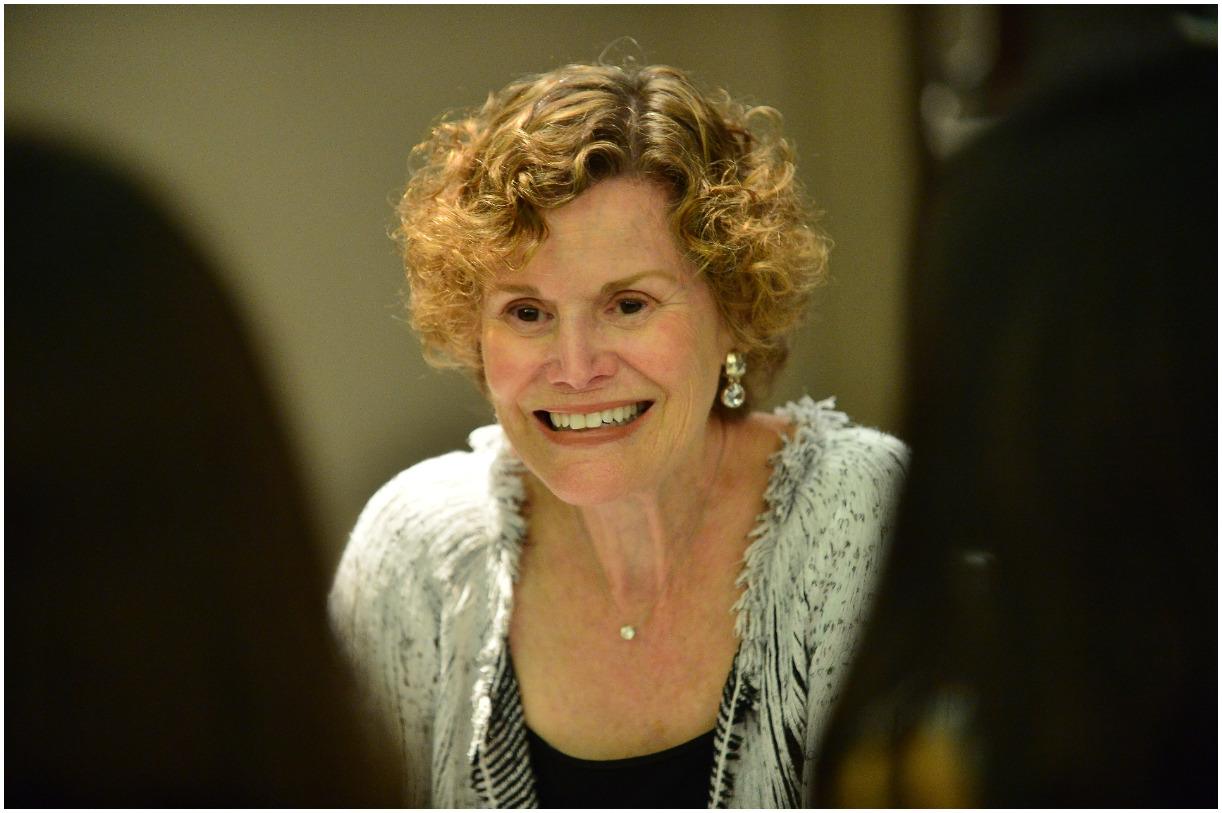 In 2012, Blume has undergone a mastectomy (surgery to remove all breast tissue from a breast) after learning she had breast cancer.
After the operation, Judy wrote on her website:
"A visit to the radiologist on June 12 for a routine ultrasound (dense breast tissue) led to a core biopsy."
Judy added:
"Very early. Very small. Well differentiated. All good news. But it was invasive ductal carcinoma."
She said:
"I haven't eaten red meat in more than 30 years."
Blume went on to say:
"I've never smoked, I exercise every day, forget alcohol – it's bad for my reflux – I've been the same weight my whole adult life."
The author continued:
"How is this possible? Well, guess what – it's possible."
Also, Judy said that this was actually her 2nd cancer surgery, the first being a hysterectomy (the surgical removal of the uterus) for cervical cancer.
READ MORE: Ken Sugimori Net Worth
Quotes
"Since I've written so many books, I sometimes use the phone book for names."
"I love to rewrite! Once I have a first draft I'm able to relax."
"I felt only that I had to write the most honest books I could."
"You don't write because you want to, but because you have to."
"Everybody who writes fiction draws from their own life, but if it ended there, it would be very boring."
"The best books come from someplace inside."
"I like to create characters and just see what will happen to them when I let them loose!"
READ MORE: Who is Frank Serpico's spouse?
Trivia
She is the subject of the 2018 song "Judy Blume" by American singer Amanda Palmer.
Judy serves on the boards of:
the National Coalition Against Censorship;
the Key West Literary Seminar;
the Society of Children's Book Writers and Illustrators;
the Author's Guild.
Critics attribute Judy's popularity to her capacity to discuss compassionately, realistically, and openly, the subjects that concern her readers.
Blume is the founder of The Kids Fund, an educational and charitable foundation.
Her books address taboo issues such as bullying, masturbation, and menstruation.
Five of her books – Tiger Eyes, Deenie, Are You There, God?, Blubber, and Forever…, – made the American Library Association's list of the 100 most challenged books from 1990 to 1999.
She said about censorship:
"When I started to write, it was the '70s, and throughout that decade, we didn't have any problems with book challenges or censorship."
Blume later added:
"It's contagious, the desire to control everything in your children's lives, including what they read."
She has a brother, David.
READ MORE: Is Ronnie2K married?
Judy Blume – Net Worth
Blume earned most of her wealth from the books she sold. Her books have been sold in over 85 million copies and have been translated into 32 languages.
Some of her best-sold books are – Forever, Tales of a Fourth Grade Nothing, Tiger Eyes, Otherwise Known as Sheila the Great, Just as Long as We're Together, Then Again, Maybe I Won't, Blubber, Deenie, Double Fudge, and Are You There God? It's Me, Margaret.
Therefore, writer Judy Blume has an estimated net worth of $10 million.
READ THIS NEXT: Vic Edelbrock Jr. Biography
References

https://www.hollywoodreporter.com/judy-blume-breast-cancer-mastectomy
https://www.nytimes.com/coming-of-age-with-judy-blume.html
https://www.theguardian.com/judy-blume-interview-forever-writer-children