Wayne Brady is an American television personality and actor who won an Emmy award for his talk show "The Wayne Brady Show."
Biography
He was born on June 2, 1972, in Columbus, Georgia, USA as Wayne Alphonso Brady.
Brady was raised by his grandmother and aunt. "My grandmother IS my mother, she's everything to me," Wayne said in an interview.
Wayne started acting in high school to overcome his heavy stuttering. "It was bad enough to where I really did not want to talk to too many people, because I would get so worked up," Brady told The Stuttering Foundation.
In 1989, he graduated from Dr. Phillips High School.
In 1991, Brady and Jonathan Magnum formed an improv group called the Houseful of Honkeys.
From 1996 to 1999, he was a recurring contestant on the sketch comedy competition "Kwik Witz."
In 1998, Brady appeared in 3 episodes of the improvisational comedy television show Whose Line Is It Anyway? along with Clive Anderson, Colin Mochrie, and Ryan Stiles.
In 2000, Wayne appeared in the animated series Batman Beyond.
In 2001, Brady started his own talk show, The Wayne Brady Show. It was canceled in March 2002.
Also in 2002, he became the first African-American host in the Miss America pageant.
In November 2002, he underwent surgery to fix his right knee.
In 2003, Wayne won a Primetime Emmy Award for Outstanding Individual Performance in a Variety or Music Program.
In 2005, he appeared in one episode of Stargate SG-1 as Trelak.
In 2006, Brady hosted 6 episodes of the reality television show Celebrity Duets. In the same year, he performed in 6 episodes of Girlfriends, a sitcom television series aired on UPN.
He became an official supporter of Ronald McDonald House Charities in 2007.
On September 16, 2008, Wayne released his first album, titled – "A Long Time Coming." The album peaked at #2 on US Heatseekers Albums. Later that year, Wayne received a Grammy Award nomination for Best Traditional R&B Vocal Performance for his single "A Change Is Gonna Come."
Starting in 2009, Brady serves as the host of the television game show Let's Make a Deal.
On April 19, 2011, Brady released his 2nd album, called – "Radio Wayne."
In 2013, Wayne bought a condominium for $1.75 million in Pacific Palisades, LA.
In 2014, Brady earned another Emmy for Outstanding Original Song for the song 30,000 Reasons to Love Me.
In November 2014, Wayne admitted he has battled with depression for years. "Having a bad day is one thing, having a bad week is another, having a bad life," he explains. Wayne added: "You don't want to move, you can't move in the darkness."
From 2014 to 2015, he appeared in 6 episodes of The Late Late Show with Craig Ferguson.
In 2015, he bought a modern residence in the mountains between Bel-Air and Sherman Oaks, California for $2.5 million.
From 2013 to 2016, Wayne starred in 9 episodes of Real Husbands of Hollywood.
From 2018 to 2019, Brady portrayed Dr. Reese Buckingham in 41 episodes of the TV series "The Bold and the Beautiful."
Wife
On December 31, 1993, Brady married musician, Diana Lasso. The two divorced on September 21, 1995, reportedly due to the tight schedule of Wayne.
On April 3, 1999, Wayne Brady married Mandie Taketa, an American actress and entrepreneur who founded Everything Did Productions. Her father is the treasurer of the Hawaii Carpenters Union.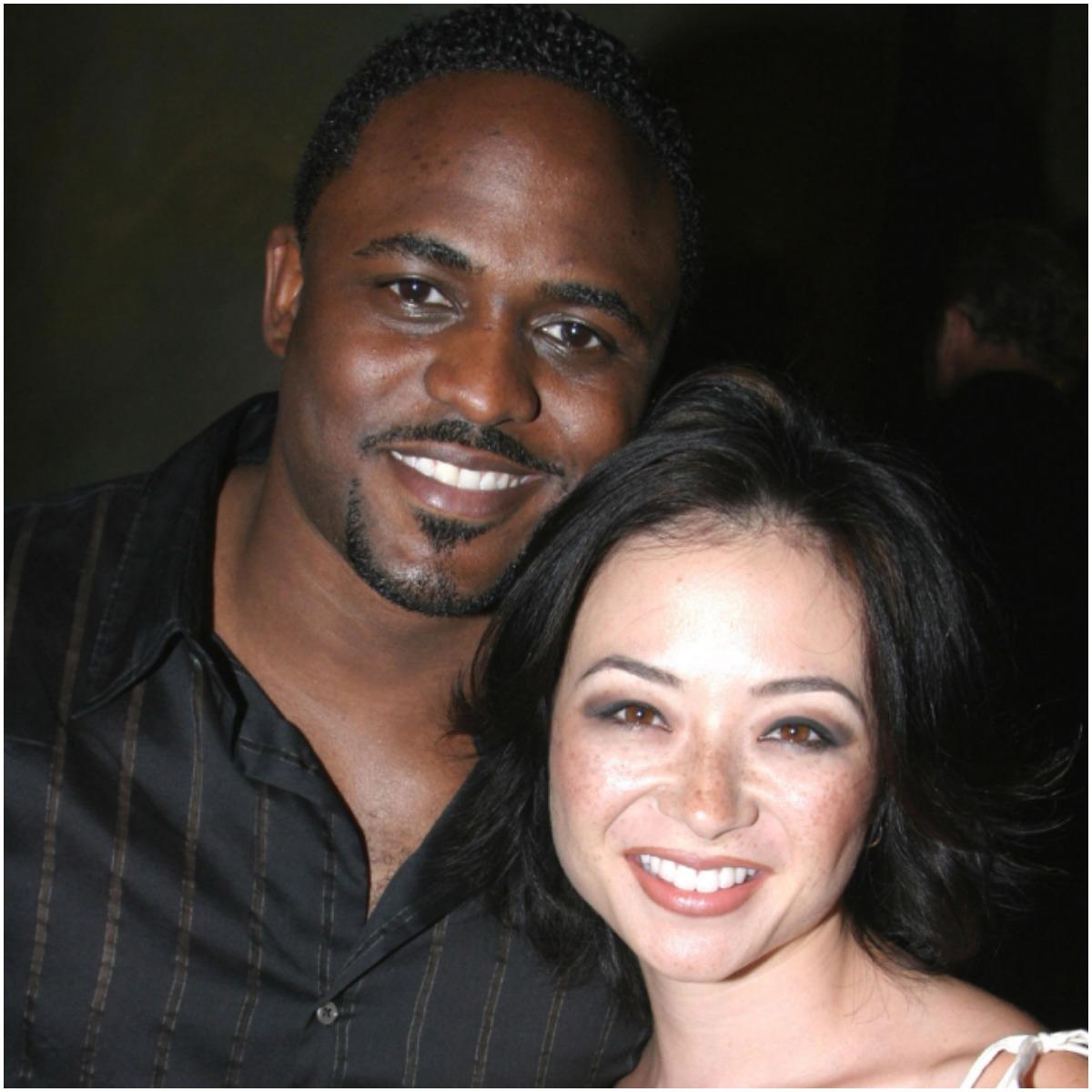 Brady first met Taketa while performing together in a show in Hawaii.
They divorced on April 14, 2008. Taketa was the one who filed the papers in 2007, citing irreconcilable differences.
Wayne credited Taketa with helping him through his battle with depression. "She was with me when no one else in the world was with me, except my mom," Brady said at the time. He continued: "There was loyalty, there was trust, she is my baby mama."
In January 2020, it was announced that Wayne and Taketa will create a new comedy competition series, "Wayne Brady's Comedy I," on BYUtv.
He said in April 2020 about his ex-wife: "I love my ex-wife, she's my best friend."
READ MORE: Quvenzhané Wallis Biography
Children
Mandie gave birth to their first child, daughter Maile Masako Brady (pronounced "my-lee") on February 3, 2003.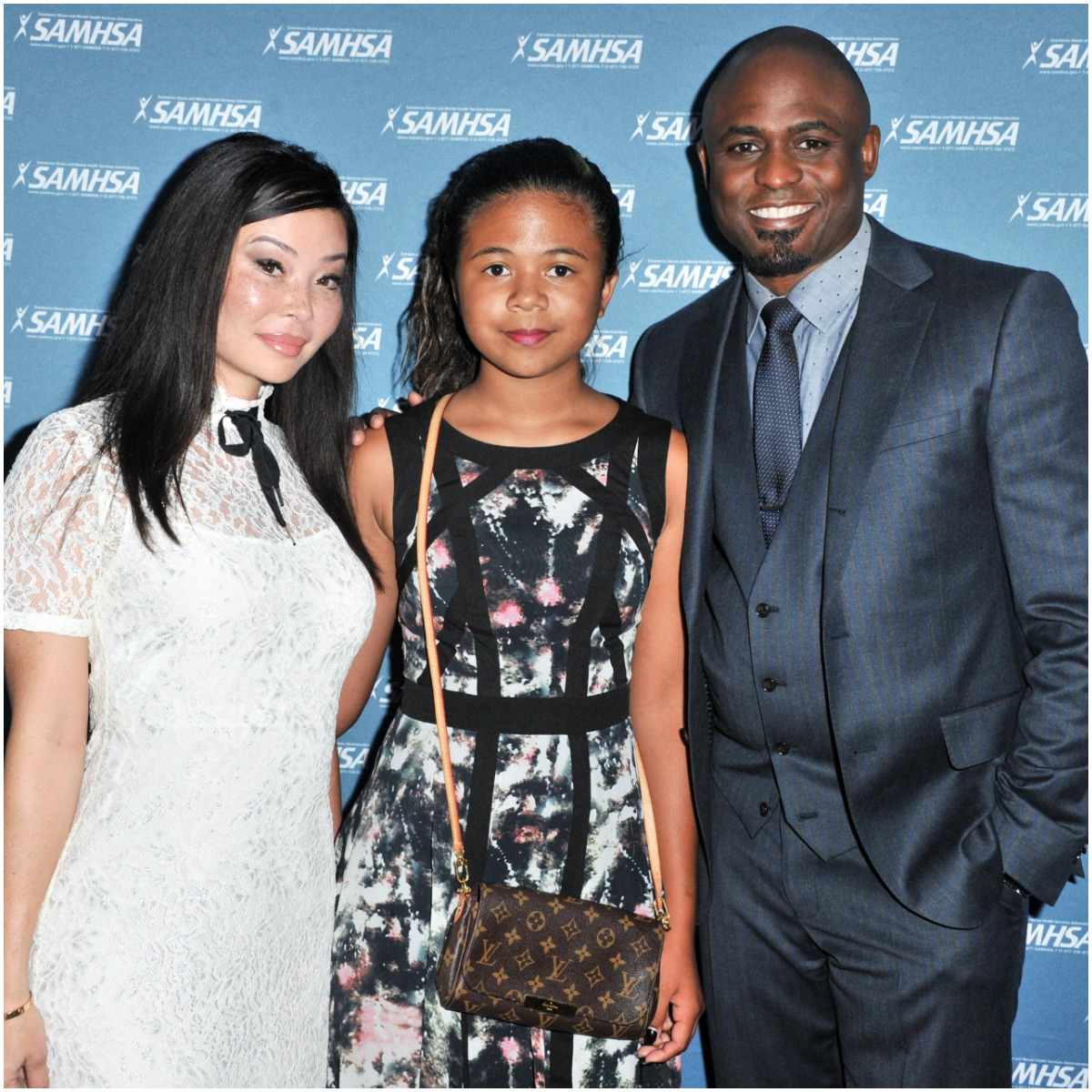 "She's named Maile, which is the name of the most beautiful-smelling plant ever," Brady says.
Height
Brady is 5′ 11″ (1.8 m) tall.
READ MORE: Robert Ri'chard Net Worth
Quotes
"Words have power."
"When you win something, that kind of helps you sleep well at night."
"I like to be left alone when I'm not working."
"Cancelled isn't a bad word because it happens everyday."
Wayne Brady – Net Worth
Brady earned most of his wealth from selling copies of his albums (Radio Wayne and A Long Time Coming), performing in over 82 movies and TV series, and producing The Wayne Brady Show. Therefore, Wayne Brady has an estimated net worth of $11 million.
Featured image source – © Guliver / Getty Images.
READ THIS NEXT: Who is Julius Tennon?