Mac Lethal (real name – David McCleary Sheldon) is a rapper who released the album 11:11 in 2007 and toured with the band Atmosphere in the same year.
He is best known for a viral YouTube video in which he raps over the beat to "Look at Me Now" while making pancakes.
Biography
He was born on July 25, 1981.
Mac once joked about his childhood:
"I was actually born in Kansas City but have visited Mars many times."
Lethal later added:
"I don't like the food there but it's tolerable… the wine is great, especially since its served by 6 headed women…"
During high school, Mac won rap battles in his native Kansas City. These victories gave him a considerable local buzz.
In 2002, Sheldon released his first album, titled – "Men Are from Mars, Porn Stars Are from Earth."
In the same year, David won the Scribble Jam rap battle.
Note – Scribble Jam, dubbed "America's largest hip hop festival," was an annual hip hop music festival that was hosted in Cincinnati. Scribble Jam was co-founded by:
DJ Mr Dibbs;
Jason Brunson;
"Fat" Nick Accurso.
In 2004, Mac signed to Rhymesayers Entertainment.
In 2006, alongside Jeremy Willis, David began the Black Clover Records.
In the follow-up year, Sheldon released a studio album, titled – "11:11," on Rhymesayers Entertainment.
In 2011, Mac released another album, called – "Irish Goodbye," on Black Clover Records.
On September 13, 2016, David released a studio album named – "Congratulations." The album featured a guest appearance from Tech N9ne, an American entrepreneur, actor, record producer, songwriter, singer, and rapper. Tech N9nee won the Left Field Woodie award at the MTVu Woodie Awards in 2009.
On June 9, 2021, he released "Winter Heartbreak II."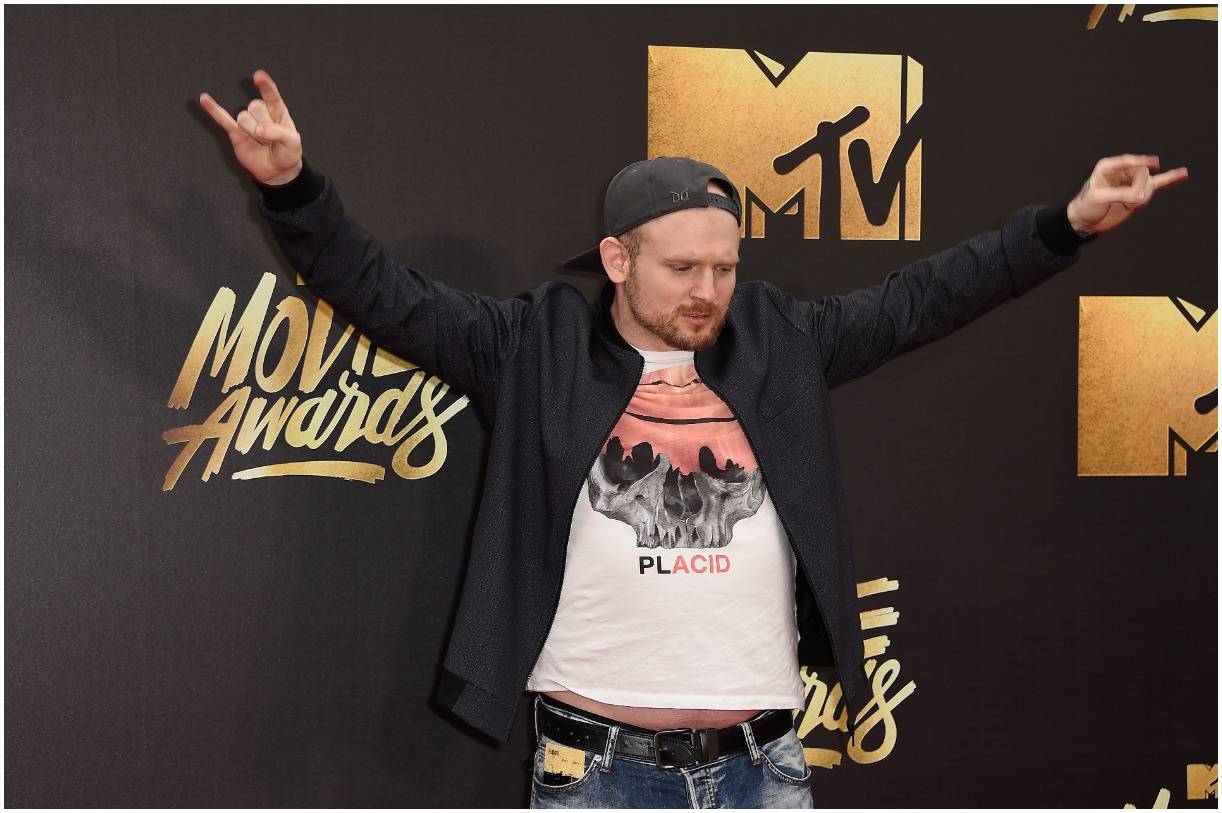 Brazilian Jiu-Jitsu
He practices Brazilian Jiu-Jitsu.
During an interview, he said about BJJ:
"I think that I've always been drawn to the idea of jiu-jitsu. It's a very analytical martial art. It's technique over strength, technique over muscle."
During a 2015 interview, Mac confessed:
"I am now a blue belt. I train at Kansas City Brazilian Jiu-Jitsu now, and Professor Jason Bircher is my trainer/friend."
Sheldon went on to say:
"He usually makes people wait about 3 years per belt."
Book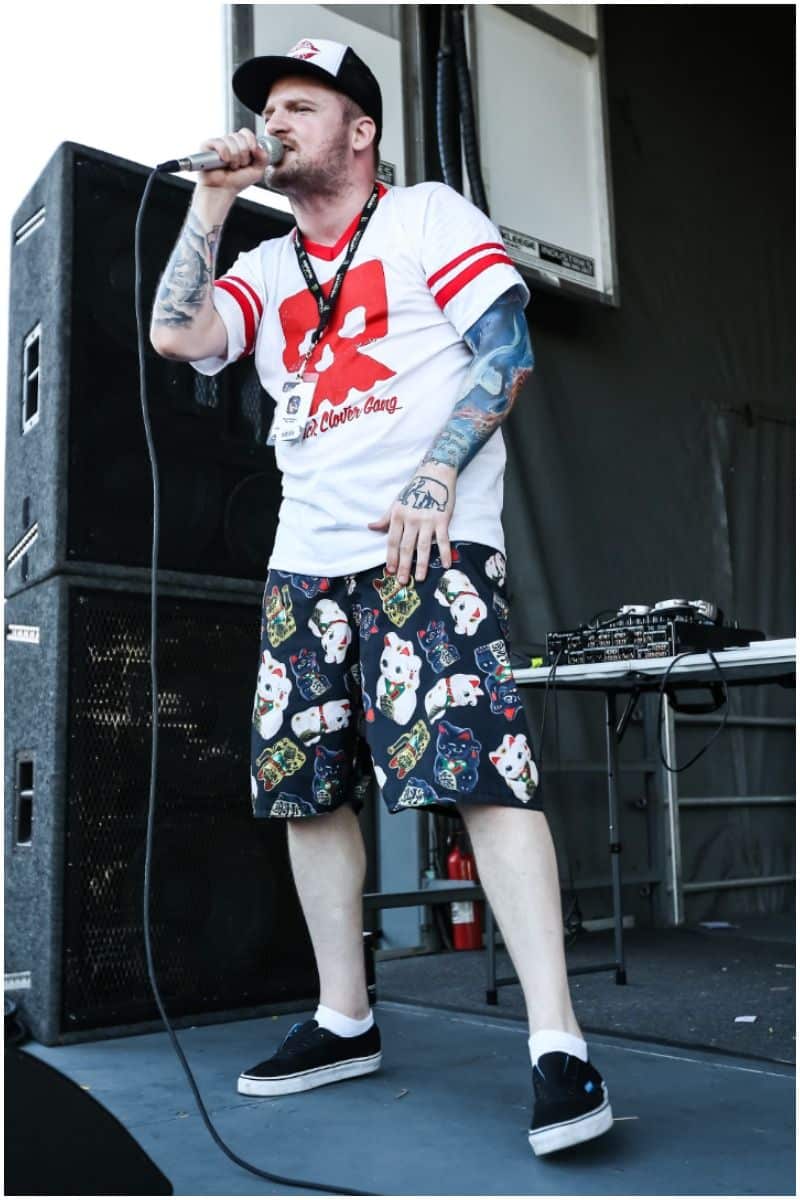 In 2013, he published a novel, titled – "Texts from Bennett by Mac Lethal."
TV Show
On April 1, 2016, Amber Diamond and David started to host the TV show, called – "Binge Thinking." The TV show premiered on MTV2.
Wife
Mac Lethal is a married man, but the name of his wife was not released to the public.
In February 2019, David uploaded a photo of his wife, writing:
"Happy Valentine's Day to my wife and the mother of my children. I love you!"
Children
David has a daughter named Maple, and a son named Rockwell Carlin 'Rocky' Sheldon.
Quotes
"It's insane how many huge creators exist on social media — with millions upon millions of followers — and I've never heard of them/seen any of their content."
"I regularly see people on YouTube with 5-10 million subscribers, and I've never seen a single second of their content."
READ MORE: Is Kevin Gates married?
"There's still no greater MMA commentating duo than Joe Rogan and Mike Goldberg."
"The reason that viral videos work is because people feel like they have to share it before they even watch it."
"I'd argue podcasting as a medium is stagnating more than it's booming. Tons of people still make money, but it's so oversaturated at this point it seems to have peaked in terms of growth."
Singles
Some of his released singles are:
"Rapping 1000 Words in 2 Minutes" (2019);
"I Tried to Kill Myself" (2018);
"Turning into My Father" (2018);
"Lethal" (2018) (with Forever M.C. and ¡Mayday!);
"Kansas City Royals Insanity Rap" (2015);
"Incredible Mozart Rap" (2014);
"Alphabet Insanity" (2014);
"Beatbox + iPhone + Guitar + Fast Rap = Win" (2012);
"You're vs. Your" (2012);
"How to Make Your Own Chick-Fil-A" (2012);
"Nerdy White Kid Kills Look at Me Now" (2011);
"Lookin Bro" (2009);
"Undertow" (2009);
"Sun Storm" (2008);
"Make-Out Bandit" b/w "Pound That Beer" (2007);
"Women of Scribble Jam" (2004) (with Murs).
READ MORE: Riff Raff Net Worth
Trivia
Sheldon was a radio host on KRBZ 96.5 the Buzz show, Black Clover Radio, an alternative rock station in Kansas City. It is owned by Entercom Communications. The station uses the brand name 96-5 The Buzz.
During an interview, Mac said about his musical influences:
"I think most of my early influences were people like Ice Cube, Ice-T, Dr. Dre, and Snoop Dogg. I was really into west coast gangsta rap."
David can rap 400 words in one minute.
He runs a Tumblr feed – "Texts from Bennett," in which he posts text message conversations between himself and his cousin.
In June 2019, he had a beef with Canadian-born rapper Tom MacDonald.
READ MORE: Who is Remy Ma?
Mac Lethal – Net Worth
David earned most of his wealth from his music.
He has several published albums (Congratulations, Irish Goodbye, 11:11, Winter Heartbreak II, and Men Are from Mars, P##nstars Are from Earth). In addition, he was a radio host and is a TV show host.
Additionally, Lethal has a YouTube channel that has over 303 million views (meaning $900k in revenue before taxes).
Therefore, American rapper Mac Lethal has an estimated net worth of $2.5 million.
READ THIS NEXT: Vitas Net Worth
References

https://eu.argusleader.com/mac-lethal-sioux-falls/22070005/
https://www.jiujitsutimes.com/jiu-jitsu-times-exclusive-interview-mac-lethal/