Wade Robson (birth name – Wade Jeremy William Robson) is an Australian choreographer who has created the television series – The Wade Robson Project in 2003. Wade also directed world tours and music videos for NSYNC and Britney Spears.
Biography
He was born on September 17, 1982, in Brisbane, Australia.
Robson began dancing at age 5.
When he was 9 years old, Dave moved to the US with his sisters and mother.
At the age of 11, Dave and DeWayne Turrentine formed the hip-hop duo Quo. Thye also released an album on Jackson's MJJ Music label through Epic/SME Records.
At age 14, Robeson received his first choreography job for the R&B group Immature.
During the late 1990s, he choreographed Britney Spears's Pepsi commercials as well as Britney's Dream Within a Dream Tour.
In 1999, Wade choreographed the performance by Britney and NSYNC at the Video Music Awards.
Michael Jackson
When he was 5 years old, Wade befriended American singer Michael Jackson, who was touring Australia. Robson claims he met Michael after winning a dance competition.
As a child, Robson also appeared in 3 of Michael's music videos:
Heal The World;
Jam;
Black and White.
In 2005, Wade testified in Jackson's defense at the People v. Jackson trial. He said that Michael had never abused him.
After Michael's death in 2009, Robson declared:
"His music, his movement, his personal words of inspiration and encouragement and his unconditional love will live inside of me forever."
In 2013, he claimed that he was molested at Neverland Ranch by Jackson when he was 7 years old. In addition, Wade said that the abuse went on for about 7 years.
When Robson was 7-years-old, Michael said to him:
"We can never tell anyone what WE are doing. People are ignorant and would never understand that we love each other and this is how we show it."
Michael denied all allegations of sexual abuse made against him.
In May 2019, Jackson's mother responded:
"Wade Robson is lying through his teeth and he knows it. And anybody can say it that knows it, knows Michael."
In the same year, 3 Michael Jackson fan clubs accused Wade of:
"sullying Jackson's memory by claiming that the star sexually abused them as kids."
Leaving Neverland
Leaving Neverland documentary was released in 2019. It focuses on James Safechuck and Wade Robson, who said that they were sexually abused as children by Jackson.
It is produced and directed by Dan Reed, a British filmmaker.
During the documentary, Dan Reed said:
"A jury would have to weigh up evidence – of which there is plenty – and decide that their claims were valid."
Dan Reed also said:
"And damages would then be awarded against the Jackson estate. Some people would call that justice."
The attorney who took Robson's hours of long deposition ahead of the King Of Pop's 2005 child molestation trial said that James Safechuck and Robson are lying about being abused by Michael Jackson.
He added that the "Leaving Neverland" documentary is not "balanced" saying it's a:
"one-sided attack on a dead man from two perjurers."
Michael Jackson's nephew, Taj Jackson, has defended Michael's reputation, declaring:
"If you look at the timeline, which is what we've been trying to say to people, Wade was doing tribute shows after tribute shows, he even begged for the Cirque Du Soleil choreography job."
Taj went on to say:
"Once the estate said no on that, he started secretly writing a book about his abuse and he shopped it around and nobody picked it up."
Taj Jackson later added:
"A year later he comes out publicly with it. That's in the deposition, that's not just me saying it."
Michael Jackson's niece, Brandi Jackson, said that Robson is lying in Leaving Neverland documentary about Jackson allegedly sexually abusing him as a child. She said:
"[Wade] was not describing my uncle. He was describing a totally different person, but not my uncle."
Note – Wade dated Brandi Jackson, the daughter of Jackie Jackson for seven years.
The Wade Robson Project
Wade was the executive producer and host for The Wade Robson Project, which aired on MTV in 2003.
So You Think You Can Dance
In 2007, Robson joined the Fox television dance series "So You Think You Can Dance" as a choreographer and judge.
On season 2 of "So You Think You Can Dance," he was awarded a Primetime Emmy Award for Outstanding Choreography for the dance number "Ramalama (Bang Bang)."
READ MORE: Is Dustin Diamond married?
Wife
In 2005, Wade Robson married Amanda Rodriguez, his SYTYCD creative directing partner.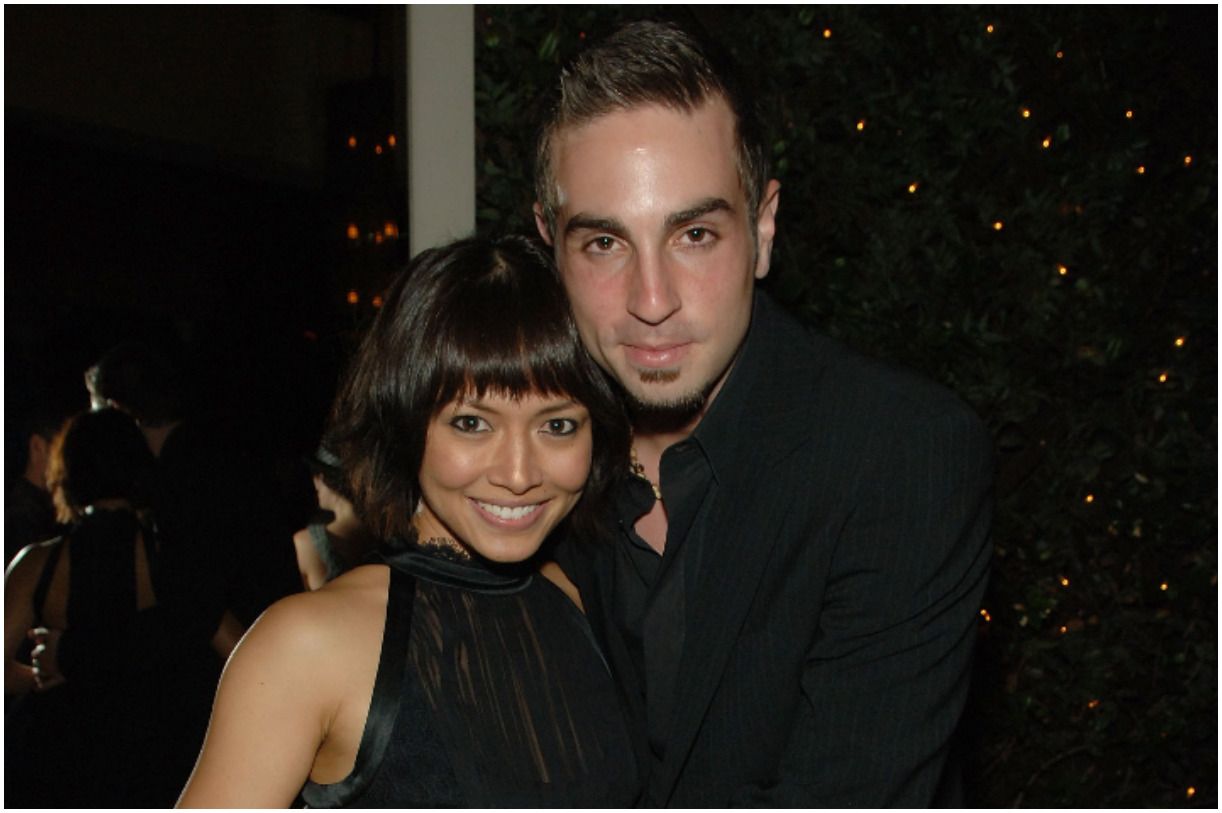 The couple established a fund through the Hawaii Community Foundation which plans to give grants to organizations helping victims of child abuse.
Wade said:
"I can't change what happened to me, but what I can do now is try to make a small impact on what happens to others."
The two were also hired by Britney Spears to choreograph and direct – "The Circus Starring Britney Spears." During an interview, he said:
"My wife and I are co-writing it and designing it."
Children
The couple has a son, named Koa, born on November 10, 2010.
Height
Wade is 6′ 4″ (1.93 m) tall.
READ MORE: Tyler Baltierra Net Worth
Quotes
"I don't listen to his (Michael Jackson) music, 'cause I have a personal experience with it."
"I understand how confusing it is to understand, how hard it is to understand. I get that."
Trivia
In 2001, Robson was the Tour Director for Britney Spears' "Dream Within A Dream" North American tour.
In the follow-up year, he was named one of Dance Magazine's "25 to Watch."
In 2007, he began choreographing the American Idols LIVE! Tour.
READ MORE: Who is Jay Morrison?
In August 2019, in the wake of resurfaced allegations of child abuse, Wade has spoken out on MTV's decision to keep an award named after Michael Jackson. The award was named for Michael Jackson in 1991. He said:
"I don't personally need MTV to do one thing or the other."
Wade Robson – Net Worth
Robson earned most of his wealth from working as a choreographer and a dancer. He has directed music videos and world tours for pop artists such as Britney Spears and NSYNC. Wade also appeared in three Michael Jackson videos. Therefore, Wade Robson has an estimated net worth of $1.5 million.
Featured image source – © Guliver / Getty Images.
READ THIS NEXT: Colin Furze Net Worth
References

https://www.refinery29.com/wade-robson-today-show-interview-michael-jackson
https://www.eonline.com/michael-jackson-molestation-accusation-slammed