Nick Symmonds is a former US Track & Field athlete who competed nationally and internationally, including at the Olympics.
He is also an entrepreneur that was the co-founder of a supplement company.
They created a running-specific product that was designed to enhance the condition of runners. Since he no longer competes, his goal is to help the generations of US athletes that endeavor to follow in his footsteps.
The Origin Story
Nick Symmonds was born Nicholas Boone Symmonds in Blytheville, Arkansas, on December 30, 1983.
When Nick was only three years old, his dad moved the whole family to live in Boise, Idaho.
His dad Jeffrey Symmonds is an accomplished surgeon and his mom Andrea is a school teacher.
Nick grew up and went to school in Boise, and he attended Bishop Kelly High School. At Bishop Kelly, he was on the school track team and competed in several different middle distance track events.
The distances he ran were 800 meters, 1600 meters, 3200 meters, and he was part of the 4 x400 meter team. He graduated from Bishop Kelly High School in 2002, and he decided to continue his education and went on to attend college in Oregon.
The College Years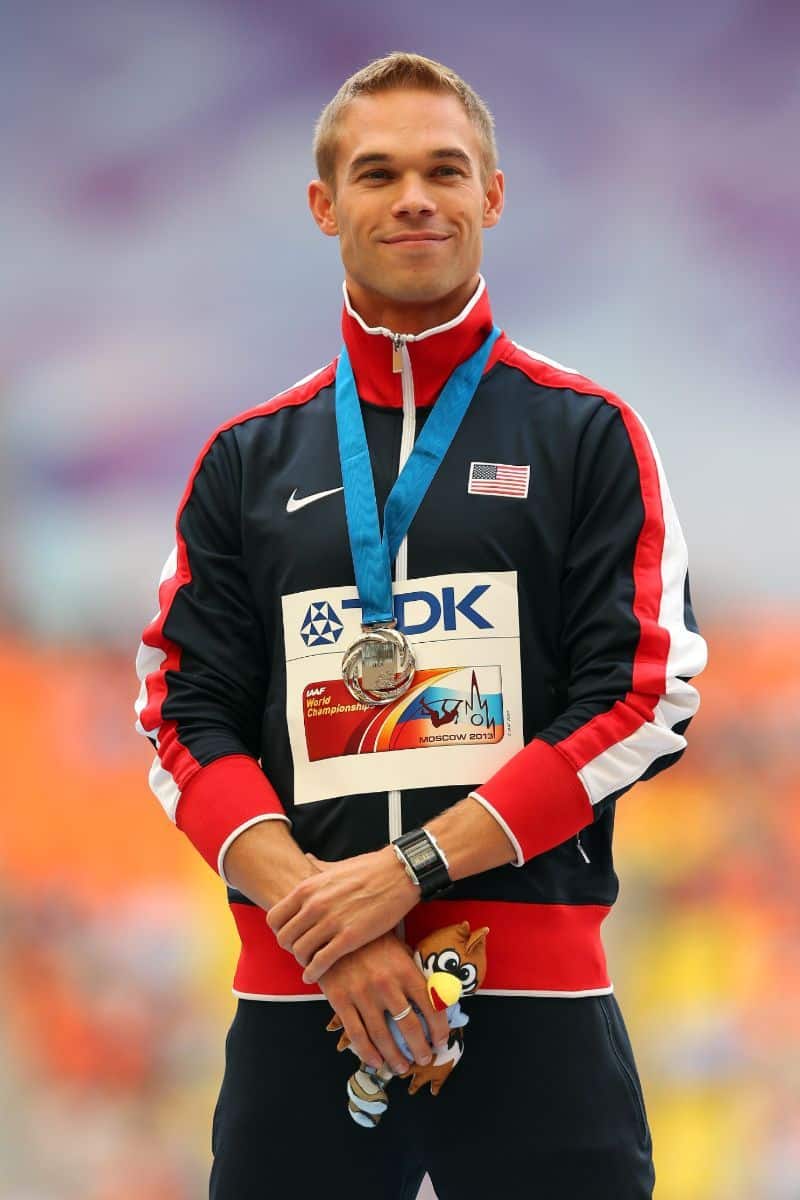 When it was time to select a college, he ended at Willamette University in Oregon.
His choice was made despite having other options of scholarships from other colleges and universities. He did end up with a bachelor's degree in Biochemistry in 2006.
As a collegiate runner at an NCAA Division III school, Symmonds excelled in the 800 meters and 1600 meters distances.
He was an NCAA Division III Champion at 800 meters all four years and his best time is still a Division III record, and at 1600 meters, he was also a Champion for three of the four years.
His 1600 meters time is currently still 3rd all-time.
Career Accomplishments
After graduating from college, Nick continued to have success as a middle-distance runner.
Shortly after leaving college, he joined the Oregon Track Club Elite and chose to stick with the 800 meters.
He began competing in big-time races in 2006 and 2007. With a win in the Prefontaine Classic meet before the home crowd in Oregon.
Then he followed it up in 2008 as he qualified for the 2008 Olympics in Bejing, China, by winning the United States Olympic Trials in the 800 meters.
That year's trials also happened to be held in Eugene, Oregon, before the home crowd. Unfortunately, Nick failed to qualify for the finals and never had a chance to win a medal.
Four years later, Nick once again was good enough to qualify for the United States Track & Field team and was able to participate in the 2012 Olympic Games in London, England. Once again, Symmonds was good enough to make the team in the 800 meters. However, he was not able to qualify for the final round and did not have a chance to medal.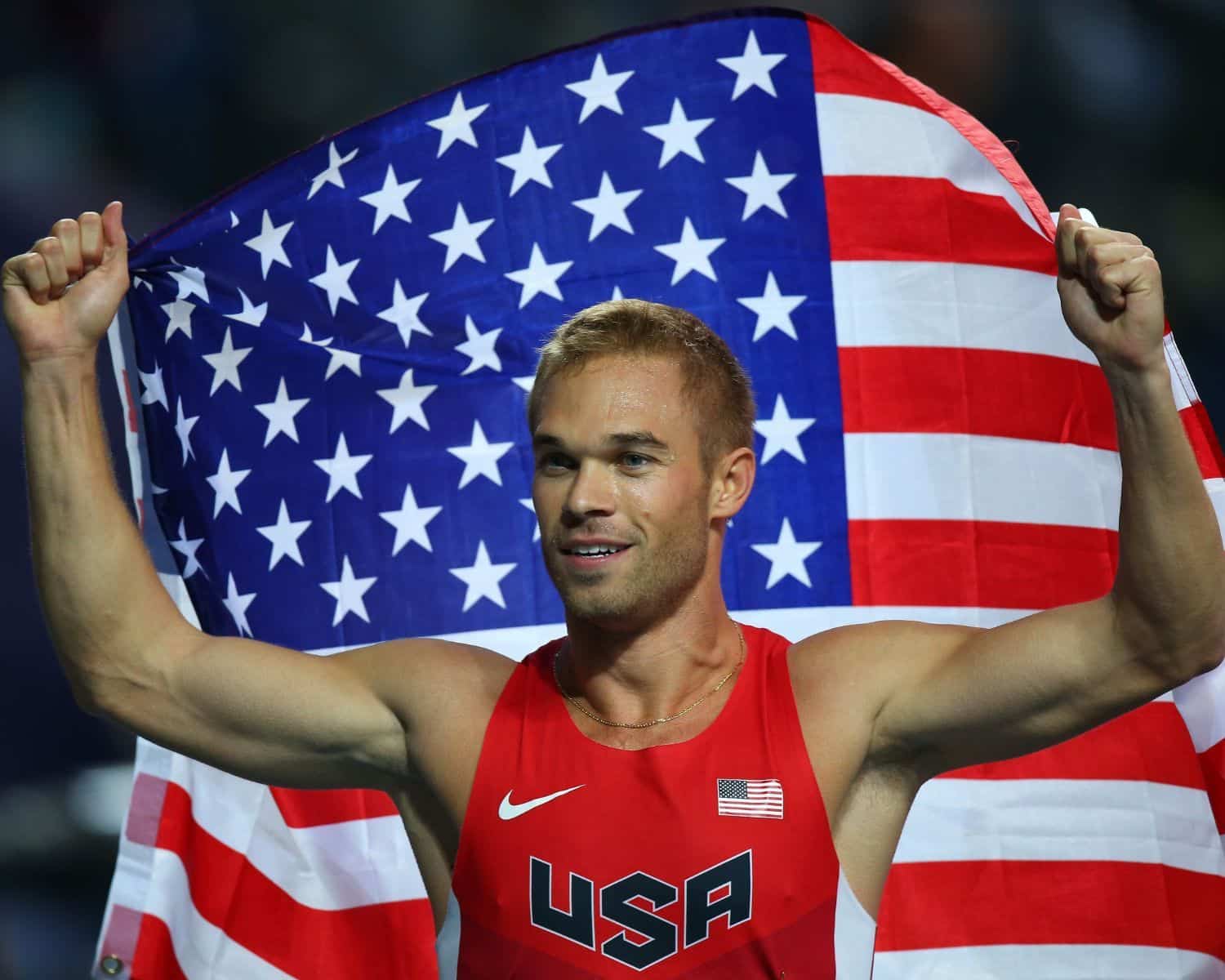 After the Olympics, he continued to compete on an international stage, and that included preparations for the third Olympics in 2016.
Unfortunately, he did not get another shot at a possible medal when he was nursing an injury during the United States Olympic Trials. Shortly after that, he officially retired from competitive running.
He also became a successful businessman and, along with another person, co-founded Run Gum.
Their product became very popular among runners as it contained caffeine for extra energy for runners. He also discovered social media, and between YouTube and other social media platforms, Symmonds has gained a very substantial following.
Wife
Nick Symmonds is married to long-time girlfriend Tiana Baur in a ceremony that was held in Symmonds's backyard of his home.
In May 2020, they finally tied the knot after a 12-month long engagement.
The couple was together for many years but finally decided to make it official.
The couple does not currently have any kids together or from a previous relationship.
READ MORE: Mike Vrabel Net Worth
Nick Symmonds – Net Worth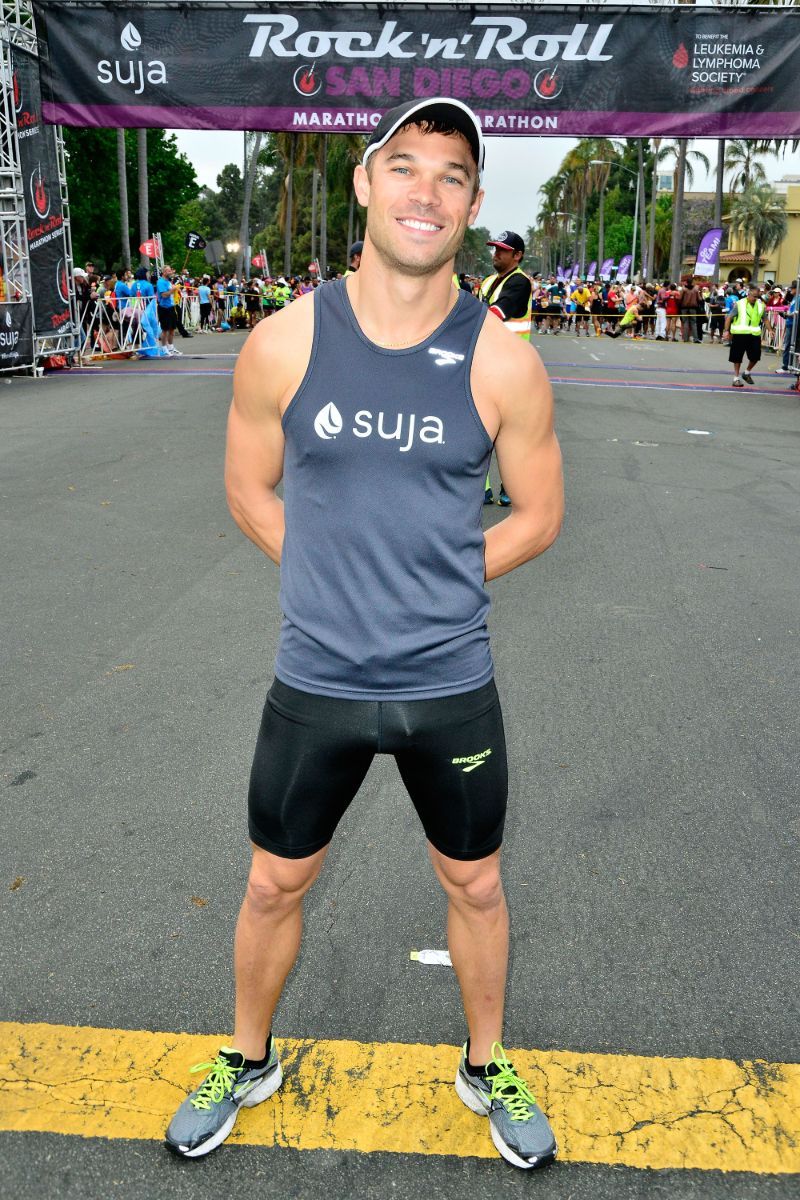 Most of Nick Symmonds's income seems to come from a couple of revenue streams; business venture (Run Gum) and social media platforms.
His income from the business is pretty substantial, and he also nets a pretty substantial amount of income from your YouTube channel and other social media accounts on various platforms.
Real Estate
There is not much information that is available about the house he and his wife Tiana share.
The only available thing is that it is located somewhere in or around Eugene, Oregon.
His Bottom Line
Nick Symmonds was a very successful collegiate and professional runner throughout his earlier years.
He still has some long-standing records for running times in NCAA Division III. He managed to make it to the highest level as an athlete in his chosen sport, the Olympic Games (2008, 2012).
Used his love for running to create a sports product (Run Gum) that was designed to help other runners perform at their peak.
After retiring from running at a professional level, he found social media and YouTube in particular.
The combined business and social media have allowed him to amass a quite sizable net worth.
Therefore, American athlete Nick Symmonds has an estimated net worth of $3 million.
READ THIS NEXT: Who is Sam Burns?