What is Nikki Glaser's net worth? Who is Nikki Glaser's boyfriend?
Introduction
Nikki Glaser is an American comedian and actress who jumped onto the stage in college, where she would try to emulate the best ladies in comedy, like Sarah Silverman.
This would lead to her immediate success, earning a place among the big names herself.
Nikki Glaser – Net Worth
Glaser earned most of her wealth from her job as a comedian.
Nikki has been featured in many talk shows and has hosted several shows on TV, as well as was a participant in "Dancing With the Stars."
She also hosts her new podcast, "The Nikki Glaser Podcast."
In 2022, she appeared on the TV special – "Nikki Glaser: Good Clean Filth."
Therefore, stand-up comedianNikki Glaser has an estimated net worth of $3 million.
The Origin Story
She was born on June 1, 1984, in Cincinnati, Ohio.
Nikki would soon move to St Louis, Missouri, where she spent the remainder of her childhood.
After graduating from Kirkwood High School, Nikki went on to attend the University of Colorado Boulder.
Before getting her diploma, she transferred to the University of Kansas and graduated with a degree in English Literature.
College is where Nikki really started to embrace her inner comedian.
She would think about her favorite comedians, like Sarah Silverman, and use their "voices" to crack jokes to her classmates.
After college, Nikki performed stand-up on "The Tonight Show" with Jay Leno, "Conan," and did two seasons of the hit reality show, "Last Comic Standing."
These appearances really set the pace for Nikki's entire career as a comedian.
You Had To Be There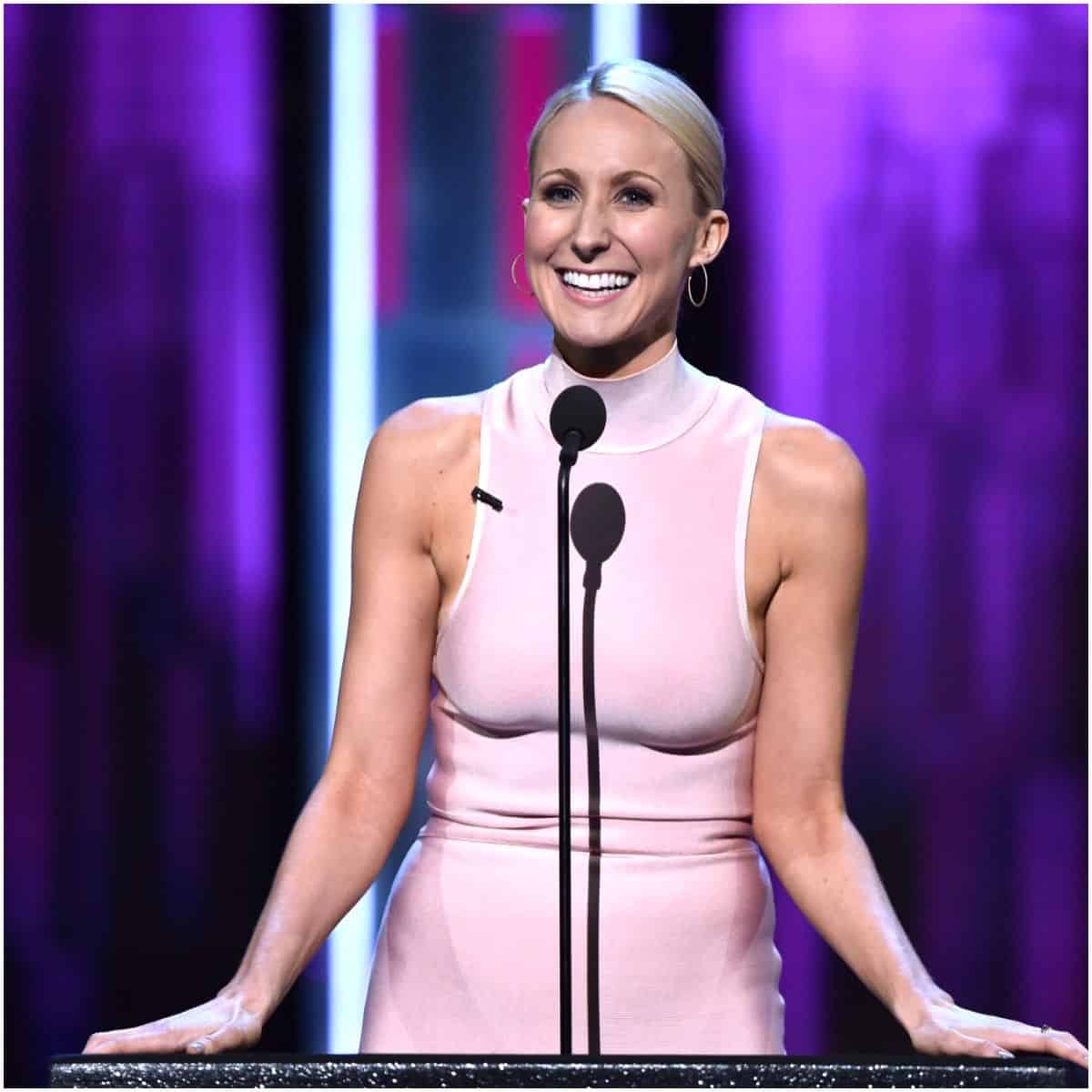 Nikki hosted a podcast from 2011 to 2014 with Sarah Schaefer called "You Had To Be There."
Also in 2013, Nikki guest-starred on a radio show, "The Debaters," where she debated the old concept of "Early To Bed."
Nikki has also hosted and participated in a significant number of other podcasts and radio shows.
Some of them are spin-offs from her Comedy Central shows that she performs live.
Niki has also appeared in over a dozen TV programs, including some where she was the host, like "Nikki and Sarah Live" on MTV.
She also appeared on a few other MTV shows, such as "Awkward. After Show. You're Welcome.," "Money from Strangers," and "Failosophy."
Nikki also went on to star in several other Comedy Central shows.
She guest-starred in other shows like "Celebrity Rap Battle," "To Tell The Truth," and was on the Comedy Central "Roast of Rob Lowe" as a Roaster.
To add to her resume, Nikki was the first celebrity dancer eliminated on the 2018 season of "Dancing With the Stars."
Nikki was also announced to be on the revival of the old hit TV show "Blind Date" in 2018, which is still currently running on Bravo.
FBOY Island
Nikki is now the host of the HBO Max dating reality series "FBOY Island," which first aired on July 29, 2021. "My favorite part about hosting was being free to be myself," Nikki told Men's Health.
The premise of this show centers around nice guys and "FBOYs" as they try to gain the love and affection for the three female contestants.
The "FBOYs" are looking to win a cash prize, while the nice guys are looking to win the girls as their prize.
In March 2021, Nikki started a new podcast. "I feel compelled to share the secrets I've learned through reading self-help books," Glaser said about her podcast in an interview with CNN.
In November 2022, she was named as the honoree Grand Marshal of the Ameren Thanks-For-Giving Parade.
READ MORE: Ilhan Omar & Tim Mynett
Relationships
Nikki Glaser is very quiet about her relationships.
This is common among celebrities, but it's also common for a rumor to slip by here or there.
This has not been the case since 2016, when she broke up with her then-boyfriend Convy.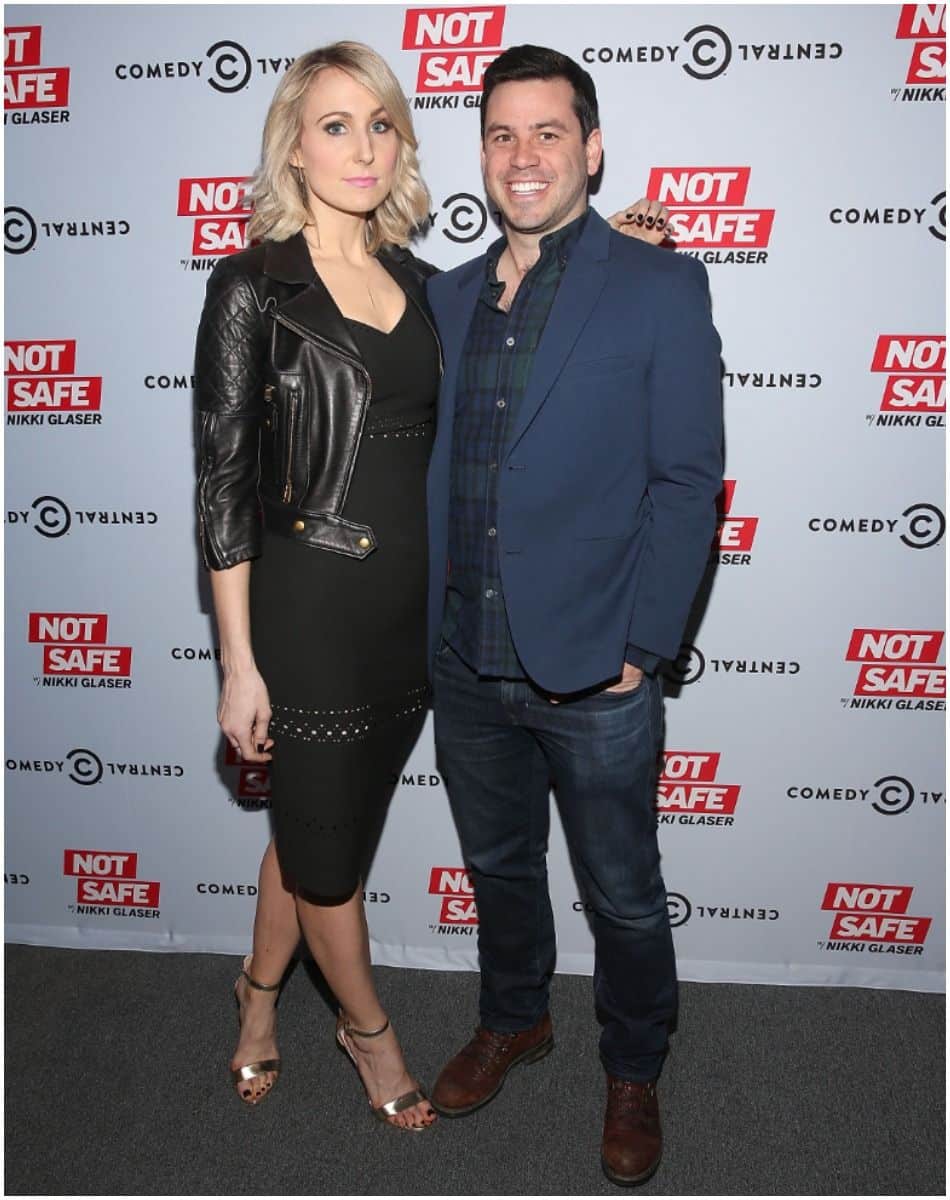 It is said that Nikki dated Joe DeRosa for a short time before she started dating producer Chris Convy, but it is not confirmed.
Chris and Nikki's relationship seemed very strong.
They were very open with each other.
They had nothing to hide.
This was evident as they started a show together on Comedy Central called "Not Safe With Nikki Glaser," where she would give a candid approach to sex and love. Chris would guest star, and they would talk about anything and everything.
There was even a clip where they mentioned how they discussed the idea of polygamy, and Nikki performed a skit where she interviewed women to take the role as Chris' second girlfriend.
It was not long after this that the couple quietly ended their relationship.
Maybe the jokes about polygamy were more of a sign of trouble in paradise than an actual skit.
As far as the world knows, Nikki has remained single since then.
There were some rumors she was dating someone in 2018, but there were no confirmations.
Update – in July 2022, it was revealed that Nikki Glaser and Chris Convy are back together.
READ MORE: Chris Kempczinski Net Worth
FAQ
What TV shows was Nikki Glaser on?
Close Enough, Adam Ruins Everything, Historical Roasts, and more.
What's Nikki Glaser's net worth?
She has a net worth of $3 million.
READ THIS NEXT: Why are HULU commercials so loud?