What is Pamela Des Barres' net worth?
Introduction
Pamela Des Barres (born Pamela Ann Miller) is an American rock music groupie and writer who has written for Cosmopolitan, Rolling Stone, and the New York Times.
Des Barres has also written several books, including "Take Another Little Piece of My Heart: A Groupie Grows Up" and "I'm with the Band." She followed American multi-instrumentalist musician Frank Zappa for years.
Biography
She was born on September 9, 1948, in Reseda, California, USA.
Her father worked for Anheuser-Busch, while her mother was a homemaker.
Pamela was drawn into the rock culture during her high school days.
The GTOs
She was a member of the rock band the GTOs (Girls Together Outrageously), an all-girl group from the LA area. The band was active for two and a half years.
Their album, titled – "Permanent Damage," was produced in 1969 by Frank Zappa with the assistance of Russ Titelman and Lowell George.
Due to some of its members being arrested and detained for drug possession, Girls Together Outrageously dissolved 30 days after the release of their album.
Search for Tomorrow
It is an American television soap opera that was first written by Agnes Nixon and was created by Roy Winsor.
"Search for Tomorrow" began its run on CBS on September 3, 1951. Pamela appeared for about one year in the soap opera.
Other films she appeared in include the following:
Mayor of the Sunset Strip (2003);
Human Feelings (1978);
Paradise Alley (1978);
Kitty Can't Help It (1975);
Arizona Slim (1974);
Slaughter's Big Rip-Off (1973);
200 Motels (1971).
Books
On October 1, 1993, she published a boot, entitled – "Take Another Little Piece of My Heart." The book reveals her encounters with the Sex Pistols and Prince, motherhood, her marriage to rocker Michael Des Barres, and living with Don Johnson.
On October 1, 1996, Pamela co-authored her second book, named – "Rock Bottom: Dark Moments in Music."
On October 28, 2005, Des Barres published another book – "I'm with the Band: Confessions of a Groupie."
On July 1, 2007, she published – "Let's Spend the Night Together: Backstage Secrets of Rock Muses and Supergroupies." The book tells several stories from the backstage world of rock stars.
On April 18, 2017, Pamela published – "Let It Bleed: How to Write a Rockin' Memoir." In this book, she explained the process of writing her memoirs.
Podcast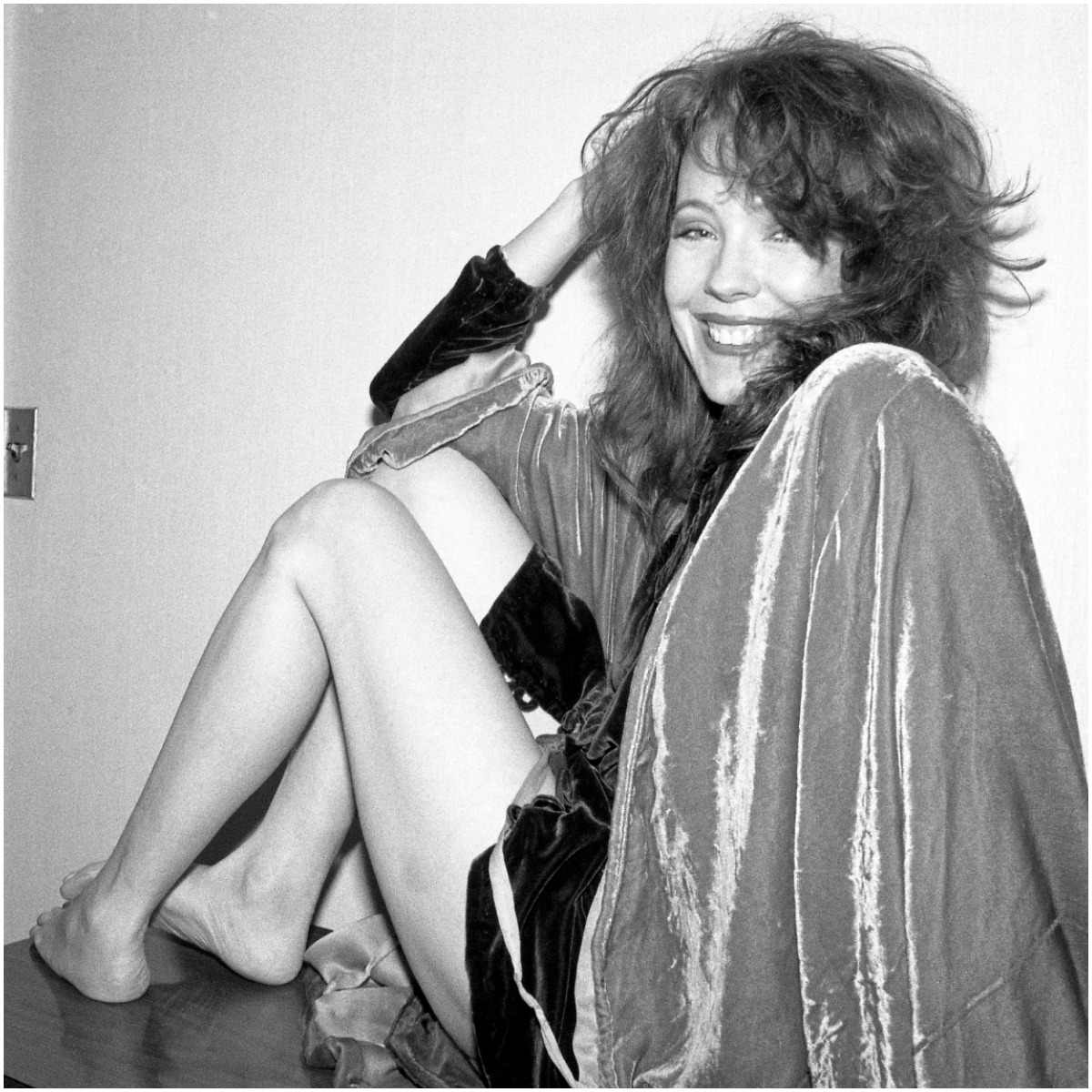 She has her own podcast, named – "Miss Pamela's Pajama Party." During the podcast, Des Barres has fun interviewing special guests and tells tales from her diary.
Documentary
A documentary titled – "Let's Spend the Night Together: Confessions of Rock's Greatest Groupies" was released in 2010.
In the documentary, she traveled the United States on a fascinating journey to reconnect with the iconic women who inspired and loved some famous rock stars of our time.
Husband
On October 29, 1977, Pamela Des Barres married Michael Des Barres, an English actor and rock singer who released a solo album named – "The Key to the Universe."
In 1989, Michael appeared with actor Clint Eastwood in the movie Pink Cadillac. In 1972, he formed his first band Silverhead.
However, the couple divorced on July 18, 1991.
Michael Des Barres later said:
"Pamela and I were married for 14 years. It was a very rough 14 years. I was addicted to drugs. I was on the road. I succumbed to every temptation known to man."
READ MORE: JimmyBoi Net Worth
Children
The couple has a son named Nick Des Barres, who was born on September 30, 1978.
Height
Pamela is 5′ 3″ (1,6 m) tall.
Quotes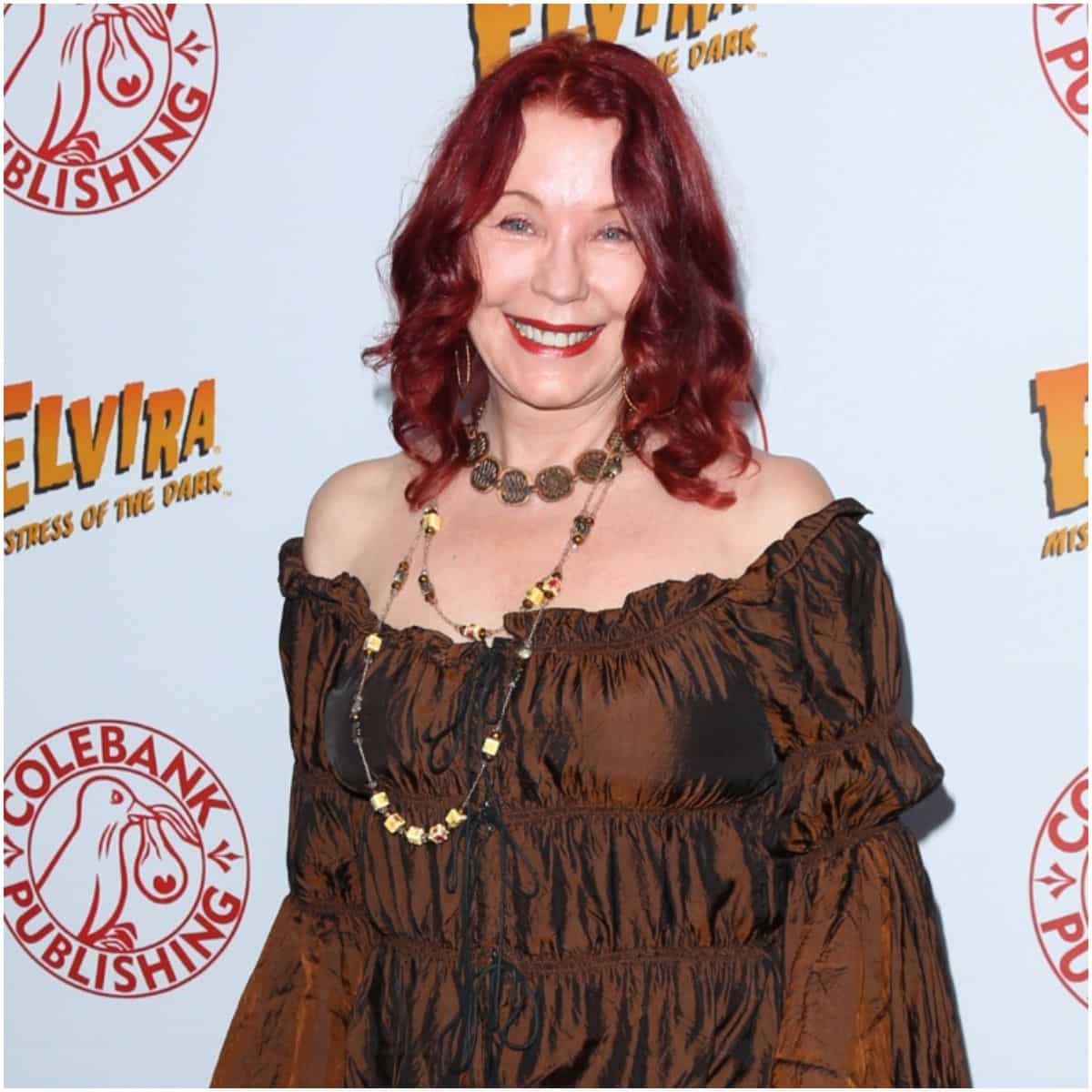 "I was never harmed. I considered myself a feminist. I was doing what I wanted to do. That's what a feminist is."
"Mick Jagger pursued me, but I was seeing someone else at that time."
"I'm really proud that I was able to express myself in the book. It was the first time you could do that as a woman, in our timeframe."
"The people I knew and the places I've gone, people still can't believe it."
"I realized, I'm not going to end up with Mick Jagger, so I just had several joyous, fun romps with him."
"I don't believe in regrets because there's nothing you can do about it and it's like banging your head against the wall."
"A groupie is someone who loves the music so much she wants to be around the people who make it."
"I was just doing what felt natural to me."
READ MORE: Who is Sandra Vidal's boyfriend?
Trivia
Des Barres kissed murderer and former Manson Family member Bobby Beausoleil (he received the death sentence for killing his friend Gary Hinman) in Golden Gate Park during his pre-Manson days.
Pamela had affairs with rock stars such as Jimmy Page and Mick Jagger.
She once said:
"At one point I thought Jimmy Page might be the one."
In a different interview, she said:
"People are always trying to make me say that musicians abused me and used me, and it just didn't happen."
Des Barres later added:
"I've said that all along. It was equal. There was an equal exchange of love and energy and fun between us and the musicians."
She was one inspiration for the character Penny Lane, who was played by Kate Hudson in the movie Almost Famous, a 2000 American film that tells the story of a teenage journalist writing for Rolling Stone in the early 1970s. There are several stars who appeared in this movie, including:
Patrick Fugit;
Kate Hudson;
Frances McDormand;
Billy Crudup.
Pamela paired up as a friend to a lot of actors and rockers, such as:
Don Johnson;
Woody Allen;
Mick Jagger;
Michael Richards;
Jimmy Page;
Brandon deWilde;
Keith Moon;
Waylon Jennings;
Gram Parsons;
Chris Hillman;
Jim Morrison;
Noel Redding;
Nick St. Nicholas.
READ MORE: What is the net worth of Zack Hample?
Pamela Des Barres – Net Worth
Des Barres earned most of her wealth from selling her five books. In addition, Pamela contributes to blogs Tidal and PleaseKillMe.
In 2013, she launched her clothing line, "Groupie Couture." Also, she released an album with her band – "Girls Together Outrageously" and appeared in several movies and TV series.
Therefore, musician Pamela Des Barres has an estimated net worth of $1 million.
READ THIS NEXT: Who is Sean Stephenson?
References

https://www.independent.co.uk/pamela-des-barres-interview-im-with-the-band
https://www.flaunt.com/content/pamela-des-barres
https://pagesix.com/2018/03/27/pamela-des-barres-missed-her-chance