Kyle Norman is an American R&B singer who is best known for being a member of the group Jagged Edge. With the group, Norman has recorded more than half-a-dozen records.
Biography
He was born on February 26, 1976, in the USA.
Jagged Edge
Kyle is part of "Jagged Edge," an American R&B group. Other group members include Richard Wingo as well as identical twin lead singers Brian and Brandon Casey.
Their biggest hit singles are "Where the Party At" and "Let's Get Married," many of which were produced through Jermaine Dupri's So So Def Recordings.
At the start of their musical career, they had trained to sing religious music.
In the beginning, "Jagged Edge" was disconcerted by the switch from religious music to R&B. Brandon Casey even said:
"One of the most challenging things about this whole thing was moving from singing spiritual to recording secular music."
Brandon went on to say: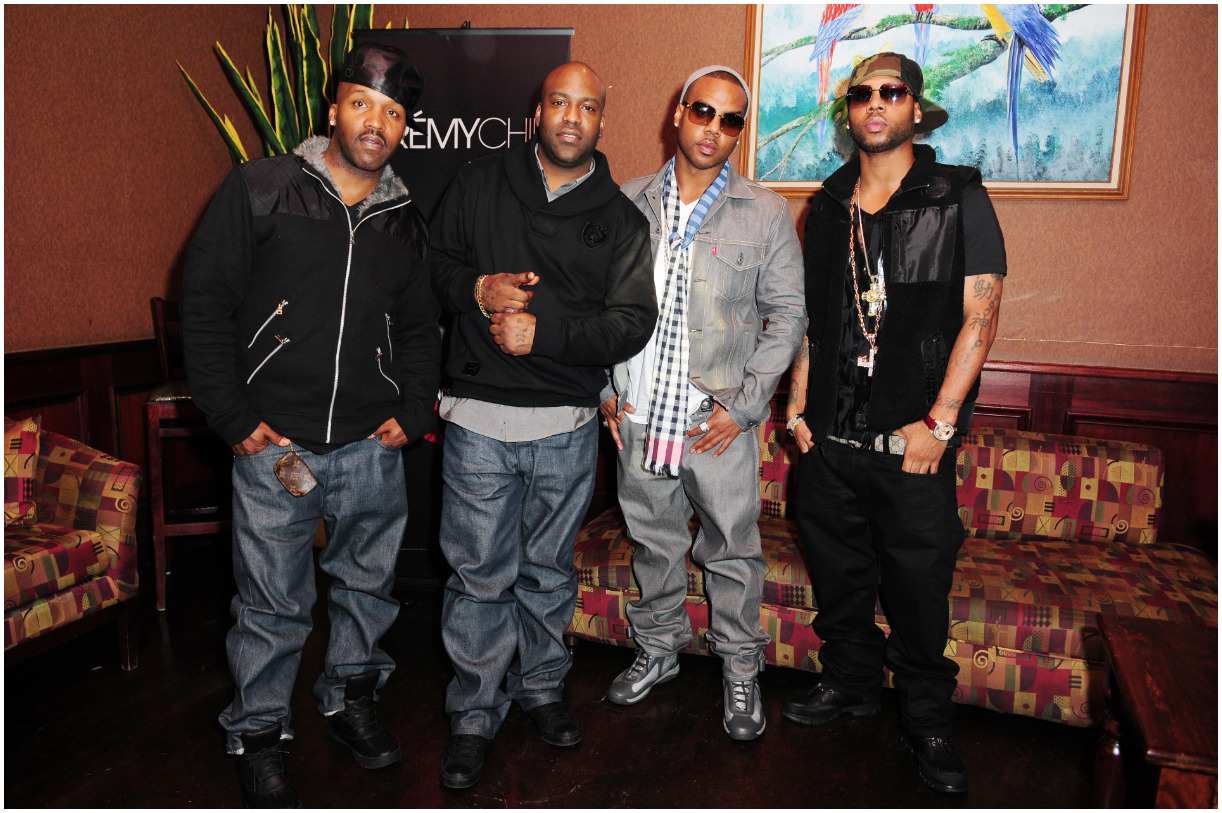 "We kinda struggled with the decision at first."
The group began their mainstream recording career with the single titled – "The Way That You Talk."
Their third studio album was released in 2001. It was named – "Jagged Little Thrill" and went platinum. In 2003, they released their fourth album, entitled – "Hard."
In May 2009, the group signed to Slip-N-Slide Records. On October 27, 2014, they released their 8th studio album called – "J.E. Heartbreak 2."
In 2018, Jagged Little Thrill released a new single, titled – "He Ain't Sh*t" featuring Ty Dolla Sign.
On June 12th, Jagged Little Thrill wrote on their Instagram account that their tenth studio album, called – "A Jagged Love Story," will be released on July 15, 2019.
In December 2019, Mathew Knowles said that two members of Jagged Edge sexually harassed his daughter (Beyoncé) and Kelly Rowland. He said to Vlad TV:
"I got a call from Kelly and Beyonce – and I talk about this in the book in detail – saying that they were constantly being harassed by two other members of Jagged Edge."
The incident happened when Beyoncé was 16.
Wife
In 2015, Kyle Norman was arrested after allegedly beating his fiancee (Marrika Maria).
Apparently, Norman even tried to shove her engagement ring down her throat.
Police said that the victim had:
a burst blood clot in her right eye;
a cut to her nose;
a golf ball-sized knot on her forehead;
welts under her eyes.
Norman told police that he was upset about learning about his father's recent cancer diagnosis.
According to the police report, Maria said that Kyle became angry after an argument about his bad drinking habits.
Moreover, she said that Norman told her that 'she was gonna die today.'
Marrika also told police that Kyle punched and choked her with a scarf.
For shoving an engagement ring down Maria's throat, Norman received a 15-year probation sentence.
During an interview, Kyle said:
"If you make a mistake, own up to it and man up! That's what I had to do to get my queen back."
Norman later added:
"I apologize to my brothers of Jagged Edge, to my family, my wife and my fans and anyone I let down. I let myself down and my family, and for that I apologize."
In spite of the domestic violence incident, the couple got married several months later.
Maria said:
"Crediting my deep prayers and talks with God, my deep love for Kyle and conviction that Kyle really does love me."
Marrika continued:
"and has vowed not to place his hands on me ever again."
At the time of the incident, Maria was a foster parent. But, Marrika lost custody of her little girl.
She also declared that the incident cost her the relationship with her father (who refuses to deal with her after she took Norman back) as well as some of her friends and her career.
READ MORE: Joseph Lewis Thomas Net Worth
Note – while we do not applaud Norman for beating Maria, we do applaud him for willingly speaking out about the violent incident.
In another interview, Kyle said:
"I just want my fans to know, I'm Kyle. Kyle made a mistake. But I gotta be able to be a better person."
Norman added:
"'We all sin and fall short of the glory of God.' I'm human, and whatever I have to do, I'm gonna do. And whatever I have to say, I'm gonna say it to speak out against domestic violence."
Children
He has one child, a son named – Keelan, who was born in 1999. He has this child with his former girlfriend – Tabitha Dumas.
He is paying child support. In 2016, a judge ordered that the child support be increased from $597.00 to almost $1000.
In September of 2016, during a drunken fight at his Georgia home, Kyle allegedly tried to stab his teenaged son.
Keelan said to the police that Kyle spent the night boozing and speaking "recklessly" to everyone in the house. When Keelan challenged Norman's threatening behavior, they started fighting.
READ MORE: Mod Sun & Bella Thorne
According to the police report, Keelan managed to get away from Norman, however, Kyle "grabbed a knife in an attempt to stab his son."
The cops also said they found Kyle with a strong stench of booze on his breath. The officers said the house was a mess when they arrived:
a knife that was wrapped in a blood-stained napkin which had been hidden in the washing machine;
a blood-stained TV;
a trail of blood leading from the rear door to the living room;
a table knocked over.
Moreover, the police report states that Kyle was attempting to "clean up the area where the altercation took place." When the cops told him to stop, Norman allegedly said:
"Nobody is going to talk to you and you need to get out of my house."
He has violated a few terms of his probation, including:
not attending the anger management classes;
skipping drug and alcohol evaluation;
failing to pay fines/fees;
failing to report.
READ MORE: Matt Heafy Net Worth
His attorney, Durante Partridge, has declared that the police report is inaccurate:
"At this point, there's no formal charges, no disposition."
Durante Partridge continued:
"As far as we're concerned, Mr. Norman is innocent of any wrongdoing."
Kyle Norman – Net Worth
Norman earns most of his wealth from being part of the group – "Jagged Edge." They earn money from selling albums as well as tickets to their concerts.
The group also has a YouTube channel with more than 280 million views (about $560,000 in revenue). Therefore, Kyle Norman has an estimated net worth of $0.7 million.
Featured image source – © Guliver / Getty Images.
READ THIS NEXT: Who is Excision?
References

https://www.vibe.com/2016/11/jagged-edge-kyle-norman-son
https://www.albumism.com/interviews/jagged-edge-turn-over