Who is the richest architect in the world?
Introduction
An architect is a person who designs museums, office buildings, bridges, hospitals, furniture, apartments, homes and prepares plans to give to a builder. Architects need to be good at drawing and math.
The word "Architecture" comes from the Greek "Arkhitekton," translating as "chief builder."
The average annual wage for architects in the US is currently around $90,000.
List Of The Richest Architects In The World:
#11 Tom Wright – $5 Million
Tom Wright is a British architect best known for designing the Burj Al Arab in Dubai. The building contains over 9,000 tons of steel.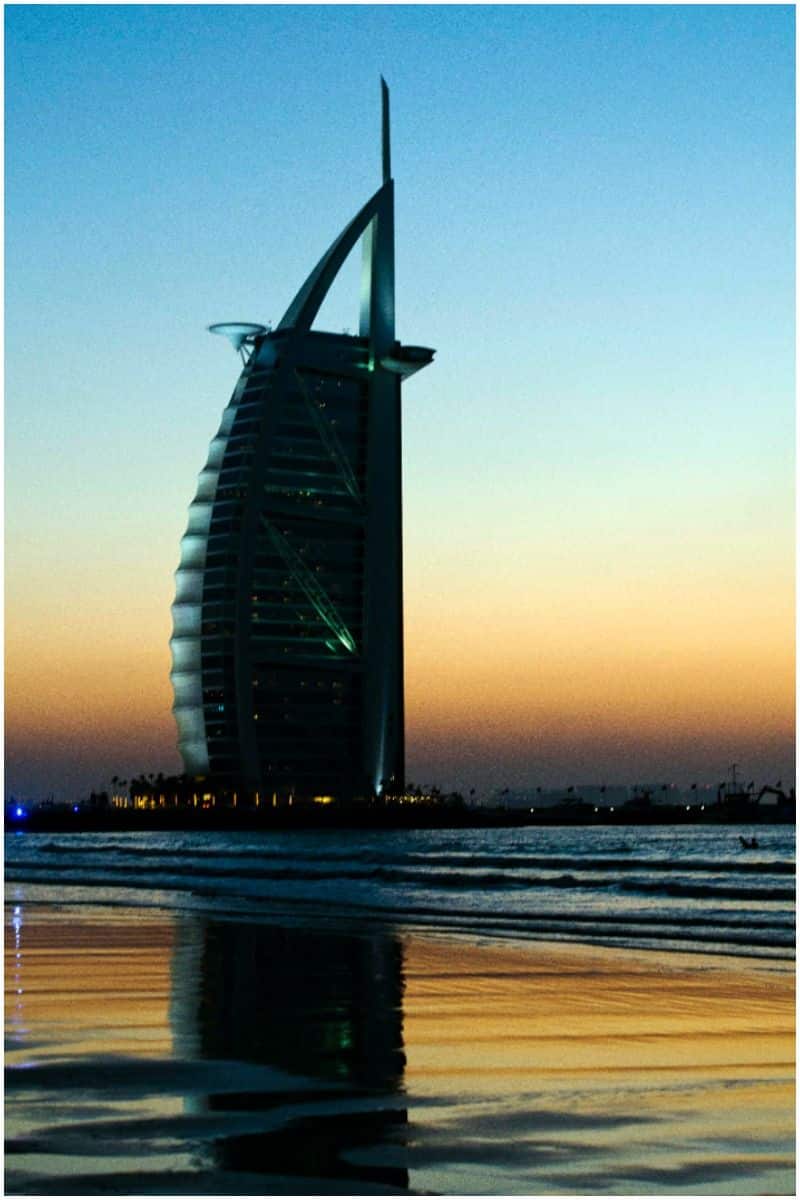 In 2013, Wright co-founded a company called WKK Architects.
Tom Wright's net worth is estimated at $5 million.
#10 Rem Koolhaas – $6 Million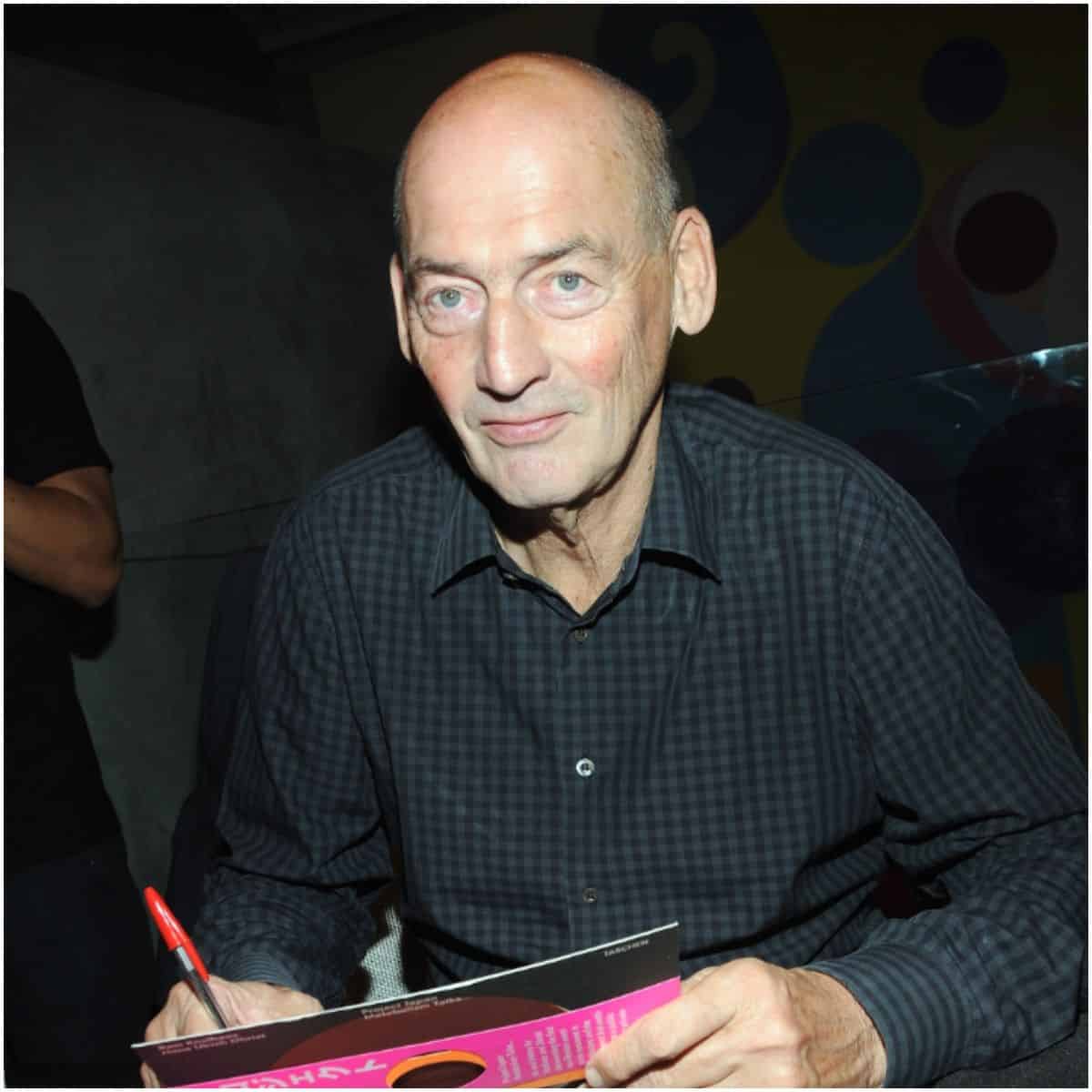 Rem Koolhaas is a Dutch architect who studied at the Architectural Association in London.
He founded the Office for Metropolitan Architecture in 1975. Rem was listed on The World's Most Influential People by Time in 2008.
Koolhaas's work includes:
Qatar National Library in Doha
China Central Television Headquarters in Beijing
Seoul National University Museum of Art in Seoul
Kunsthal in Rotterdam.
Koolhaas is also the author of the books – "Serpentine Gallery Pavilion" and "Delirious New York: A Retroactive Manifesto for Manhattan."
Rem Koolhaas's net worth is estimated at $6 million.
#9 Bjarke Ingels – $15 Million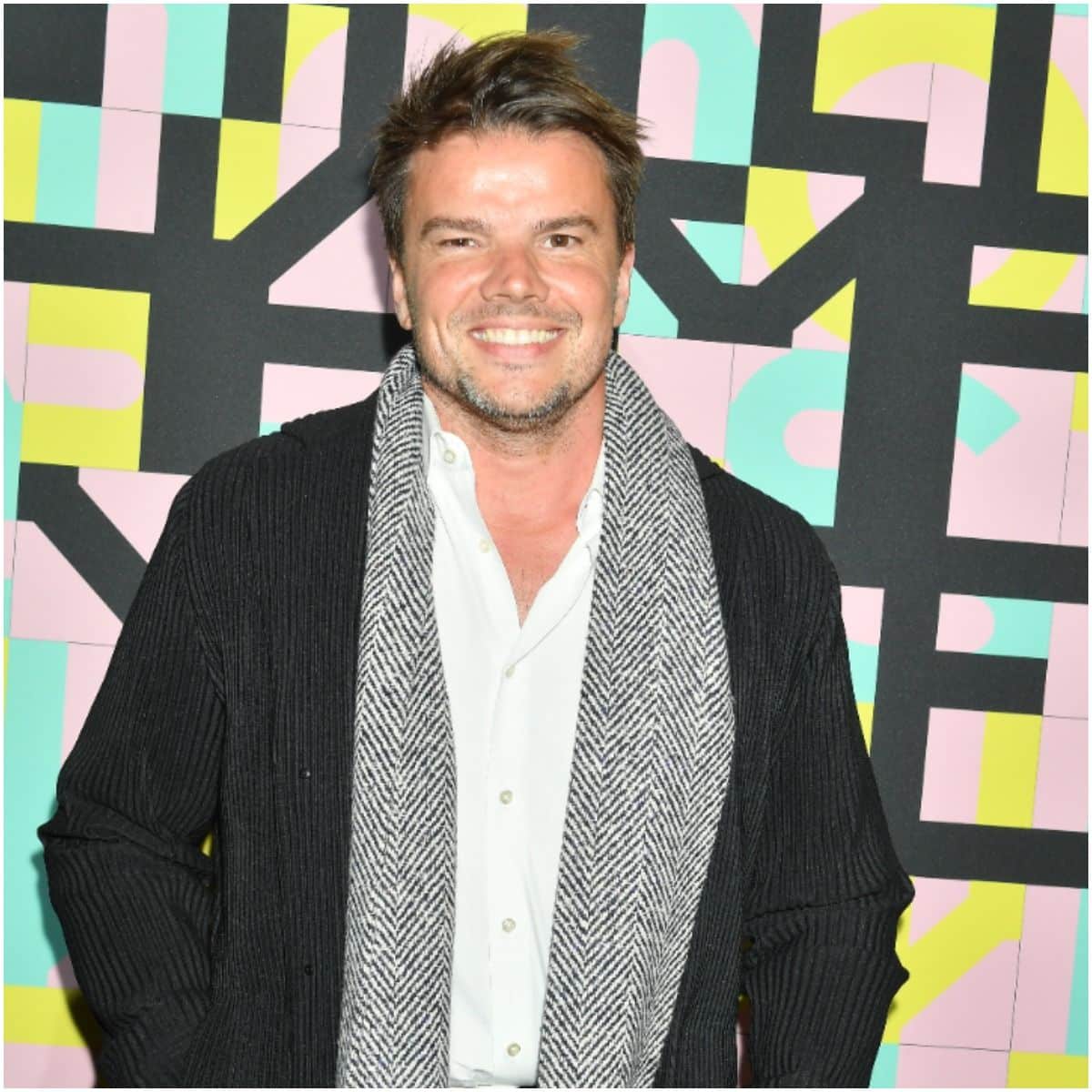 Bjarke Ingels is a Danish architect who studied at Escola Tecnica Superior d'Arquitectura.
In 2005, Bjarke founded Bjarke Ingels Group. The company employs more than 500 people.
In 2010, Ingels received the European Prize for Architecture.
Bjarke is the author of Hot to Cold: An Odyssey of Architectural Adaptation, BIG, BIG: Recent Project, and Yes is More.
Some of his projects are:
the BIG Maze in Washington D.C.
Gyeonggi Museum of Modern Art in Korea
Copenhagen Harbour Baths.
Bjarke Ingels' net worth is estimated at $15 million.
#8 Kongjian Yu – $17 Million
Kongjian Yu is a Chinese landscape architect who earned a Doctor of Design Degree from The Harvard Graduate School of Design.
In 1998, Kongjian estalished his firm, Turenscape. In 2012, the company had over 600 employees.
In 2010, he received the World Architectural Festival Awards of Landscape.
He's the author of Constructed Wetlands and Sustainable Development, Regional Ecological Security patterns, Sponge City: Theory and Practice, and more.
Kongjian Yu's net worth is estimated at $17 million.
#7 Renzo Piano – $25 Million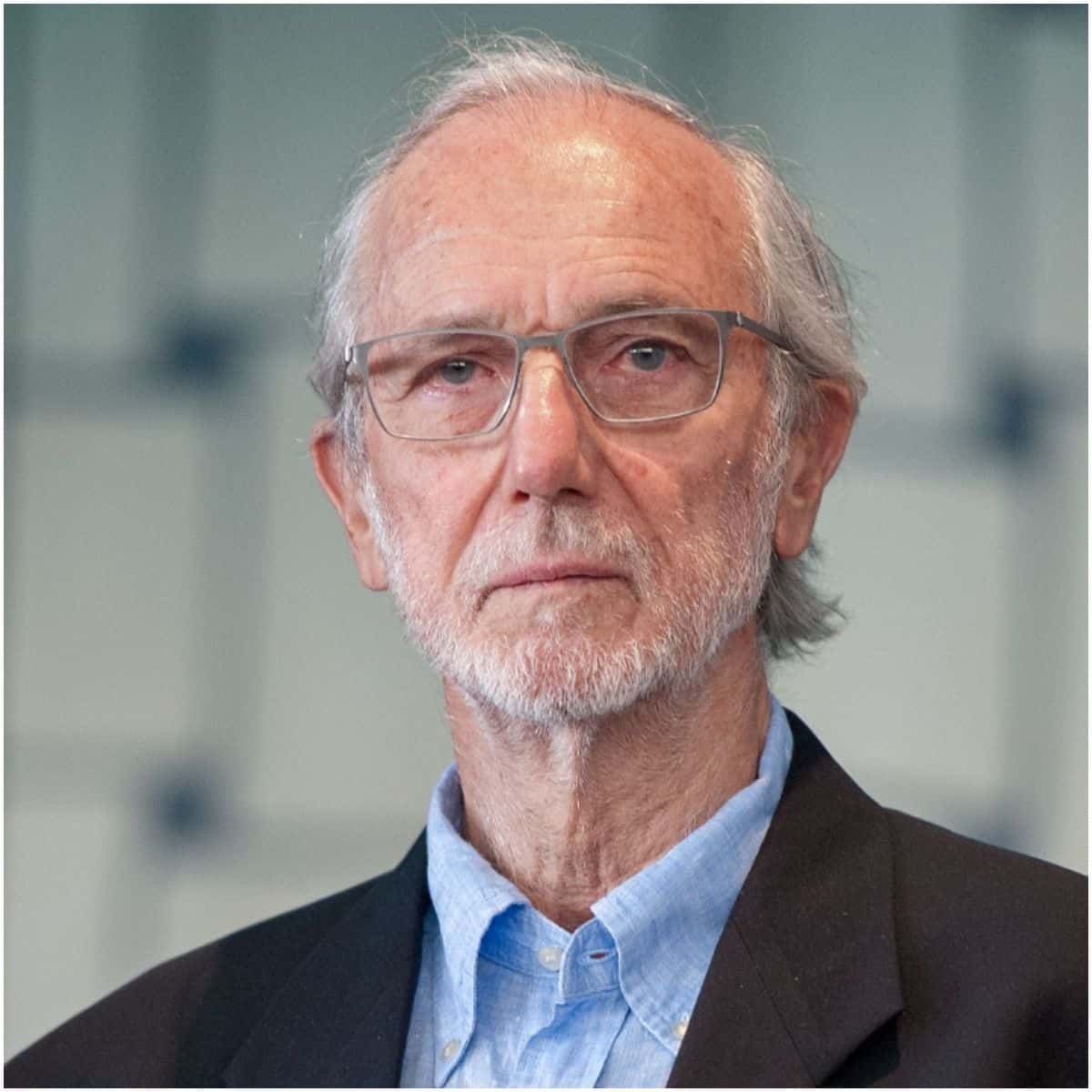 Renzo Piano is an Italian architect who won the Pritzker Architecture Prize in 1998.
In 1980, he created Renzo Piano Building Workshop. In 2018, the company had a turnover of $15.5 million.
Some of Renzo's projects include:
Auditorium Paganini in Parma
Kansai Airport Terminal in Osaka
Central Saint Giles in London
Genoa-Saint George Bridge in Genoa
Whitney Museum of American Art in New York.
Renzo was also involved in a development that is part of Monaco's $2.3 billion project.
Renzo Piano's net worth is estimated at $25 million.
#6 Frank Lloyd Wright – $28 Million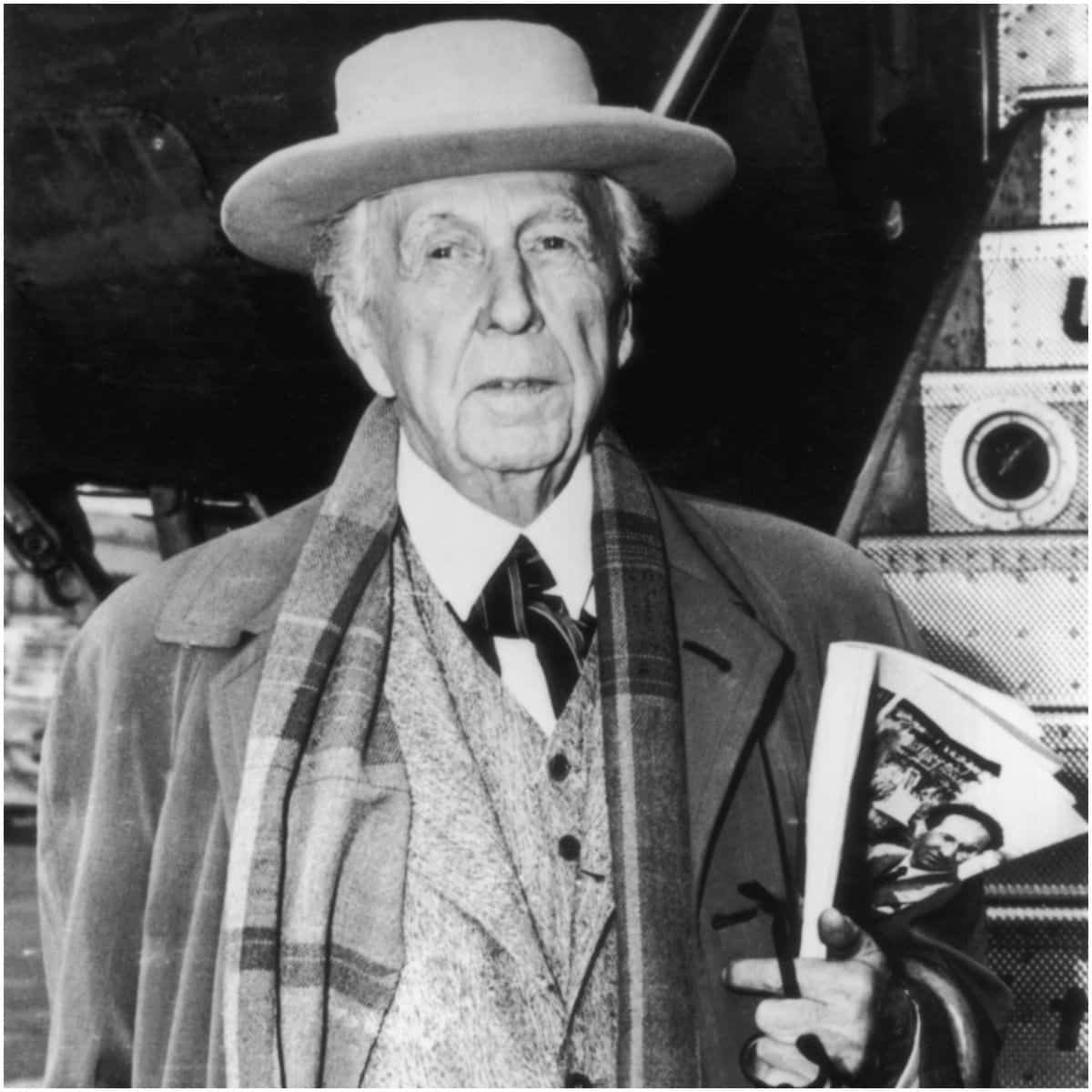 Frank Lloyd Wright was an American architect who designed over 1,100 buildings during his lifetime.
In 1898, Frank established a studio in Oak Park, Illinois.
In 1941, Wright was awarded a Gold Medal from The Royal Institute of British Architects.
Some of Wright's works include:
Solomon R. Guggenheim Museum in New York City
Midway Gardens, Chicago
Tazaemon Yamamura House in Japan
Louis Sullivan Bungalow in Ocean Springs.
He passed away on April 9, 1959, at age 91.
At the time of his death, Frank Lloyd Wright had an estimated net worth of $3 million which is equivalent to $28 million today.
#5 Zaha Hadid – $92 Million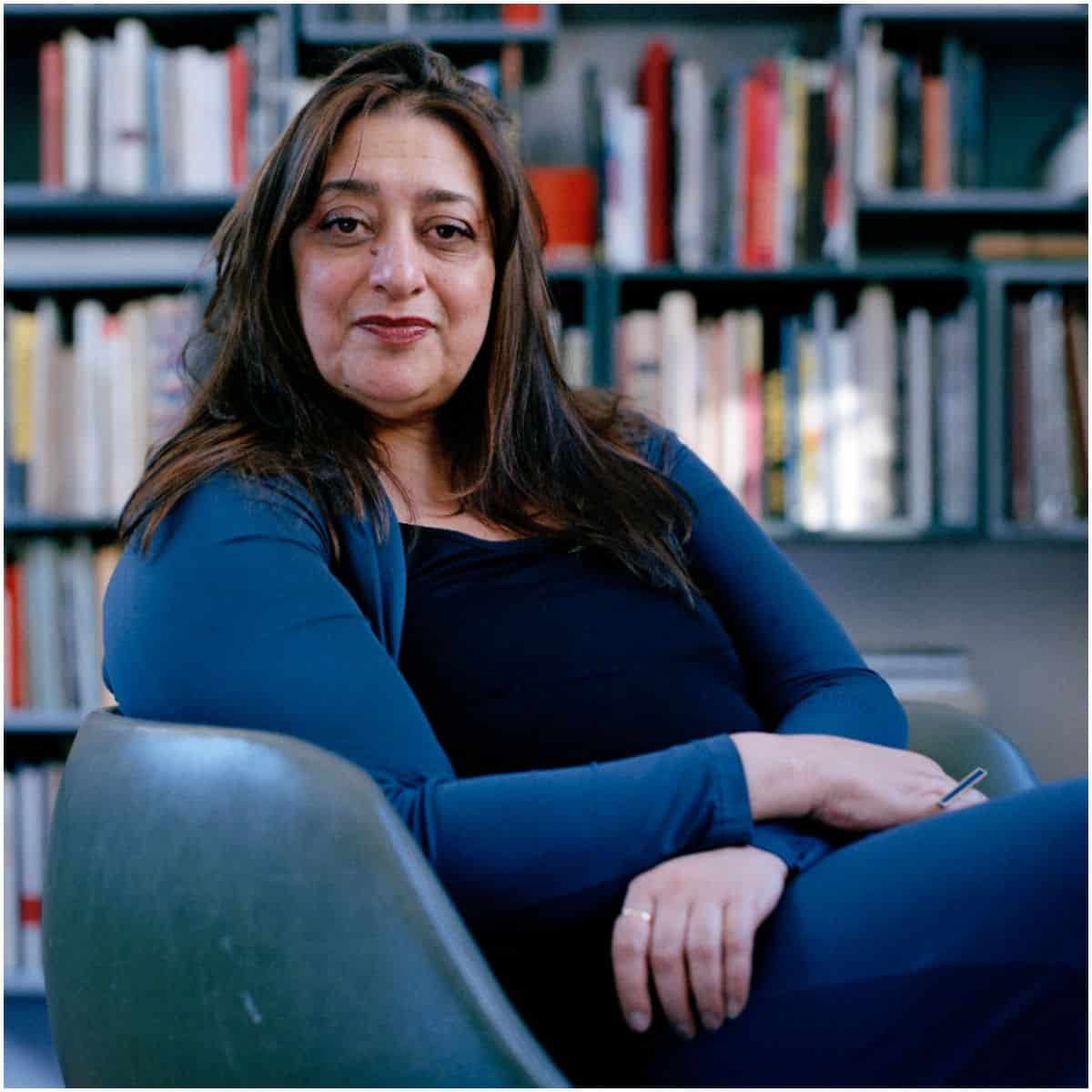 Zaha Hadid, described by The Guardian as the "Queen of the curve," was a British Iraqi architect who was the recipient of the Pritzker Architecture Prize.
Hadid studied at the Architectural Association in London. She later established a firm called Zaha Hadid Architects in New York.
Some of Hadid's works include:
Bergisel Ski Jump in Innsbruck
Sheikh Zayed Bridge in Abu Dhabi
Heydar Aliyev Cultural Centre in Baku
the London Aquatics Centre
Dongdaemun Design Plaza in Seoul.
Zaha passed away due to a heart attack at Mount Sinai Medical Center in Miami on March 31, 2016.
In her will, Hadid left $92 million to her family members and business partner.
#4 Santiago Calatrava – $100 Million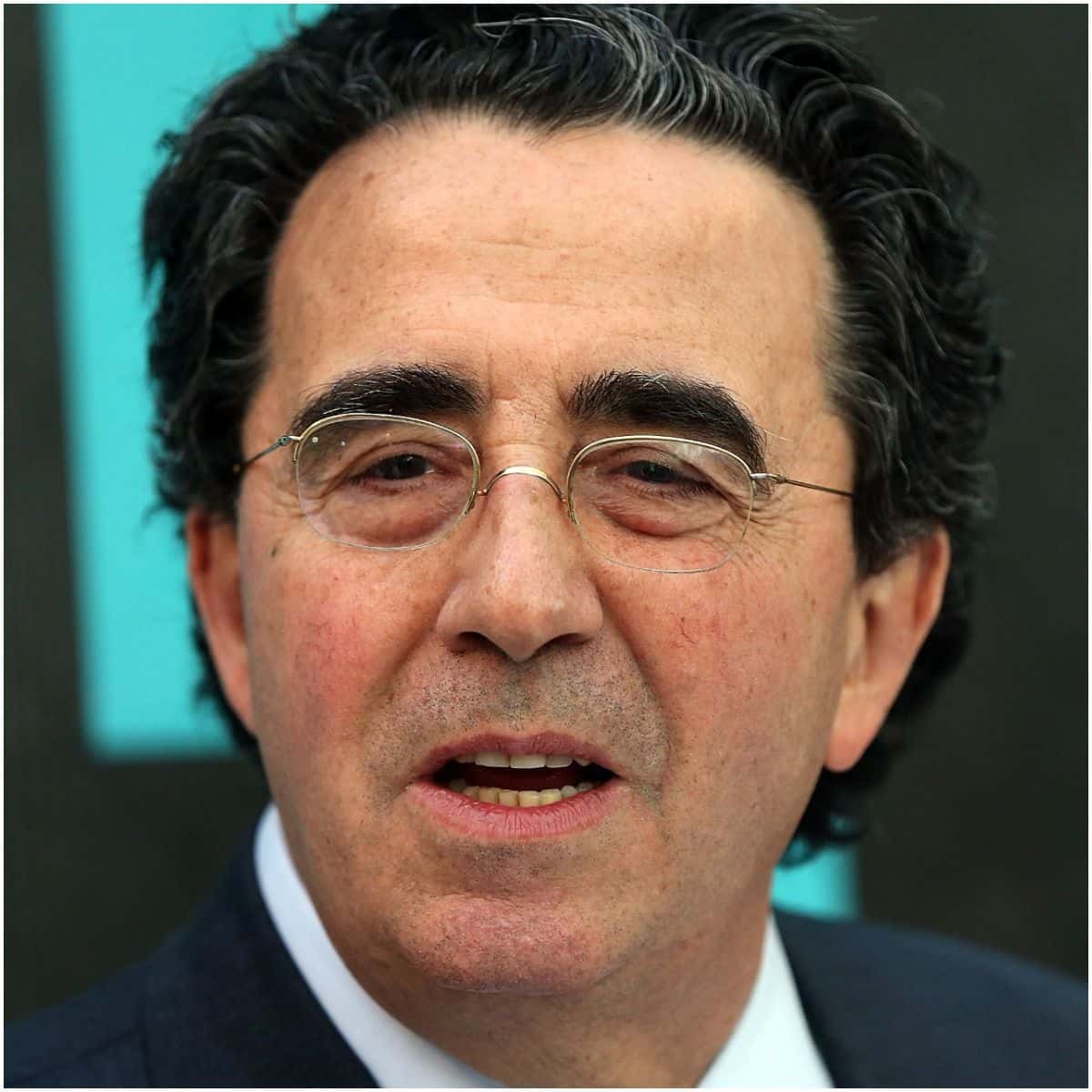 Santiago Calatrava is a Spanish architect who earned international acclaim for designing amazing bridges.
In 1974, Santiago graduated from the Polytechnic University of Valencia, Spain.
In 1981, Calatrava founded his architecture firm in Zürich.
Some of Calatrava's projects include:
Museu do Amanhã in Rio de Janeiro
the Lusitania Bridge in Mérida
Sundial Bridge at Turtle Bay in Redding
the Puente del Alamillo in Seville
Milwaukee Art Museum in Milwaukee
Calatrava was paid $80 million to design the WTC Hub.
Architect Santiago Calatrava's net worth is estimated at $100 million.
#3 Frank Gehry – $105 Million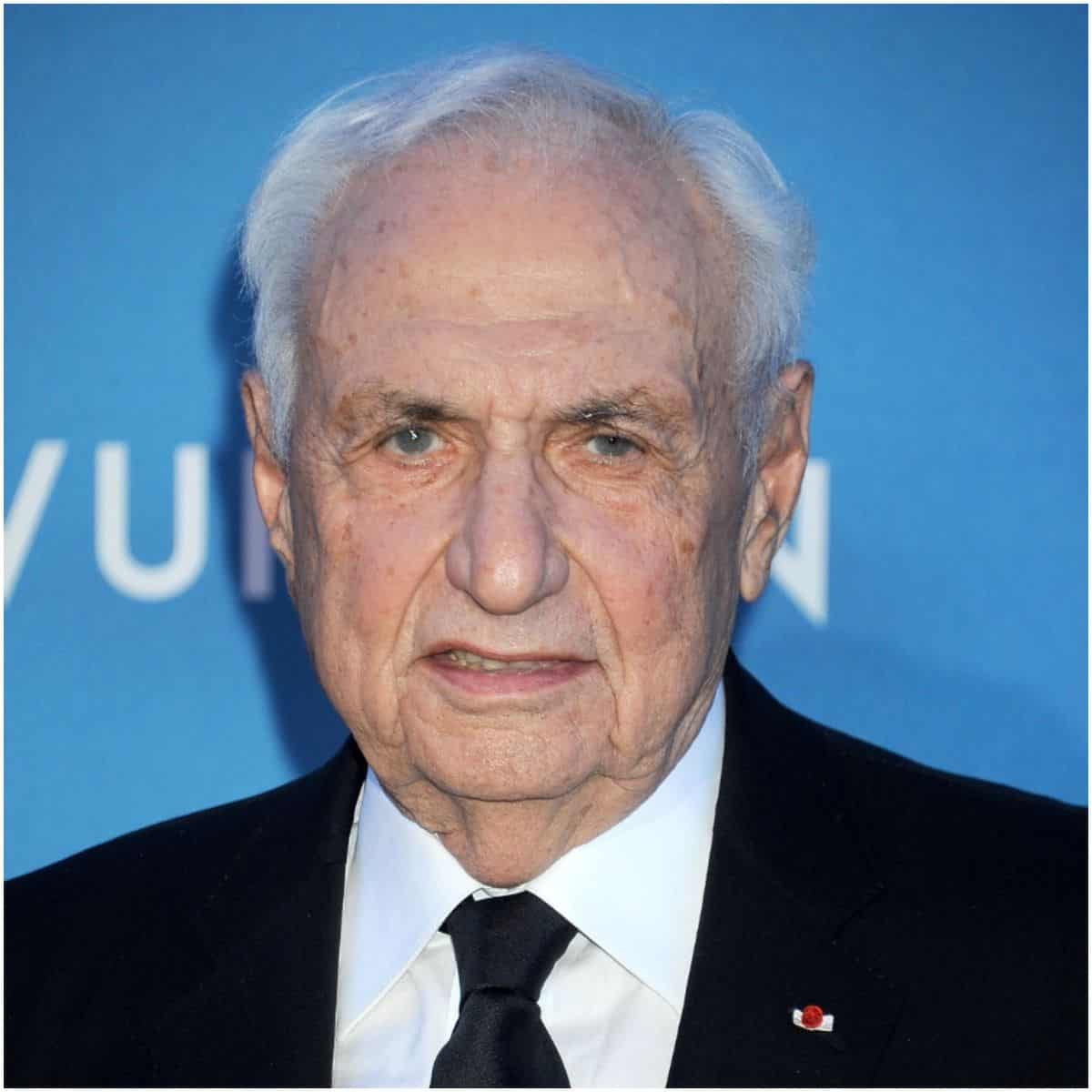 Frank Gehry is a Canadian-American architect who graduated from the University of Southern California in 1954.
In 1962, Gehry founded his own company, Frank O. Gehry & Associates.
In 1989, Gehry was the recipient of the Pritzker Architecture Prize.
Frank's most famous designs include:
Lou Ruvo Center for Brain Health in Las Vegas
the Guggenheim Museum in Bilbao
the National Dwight D. Eisenhower Memorial
Issey Miyake flagship store in Manhattan
the Walt Disney Concert Hall in Lost Angeles
Winton Guest House in Owatonna.
Frank has made a line of jewelry for Tiffany & Co.
Frank Gehry's net worth is estimated at $105 million.
#2 Moshe Safdie – $110 Million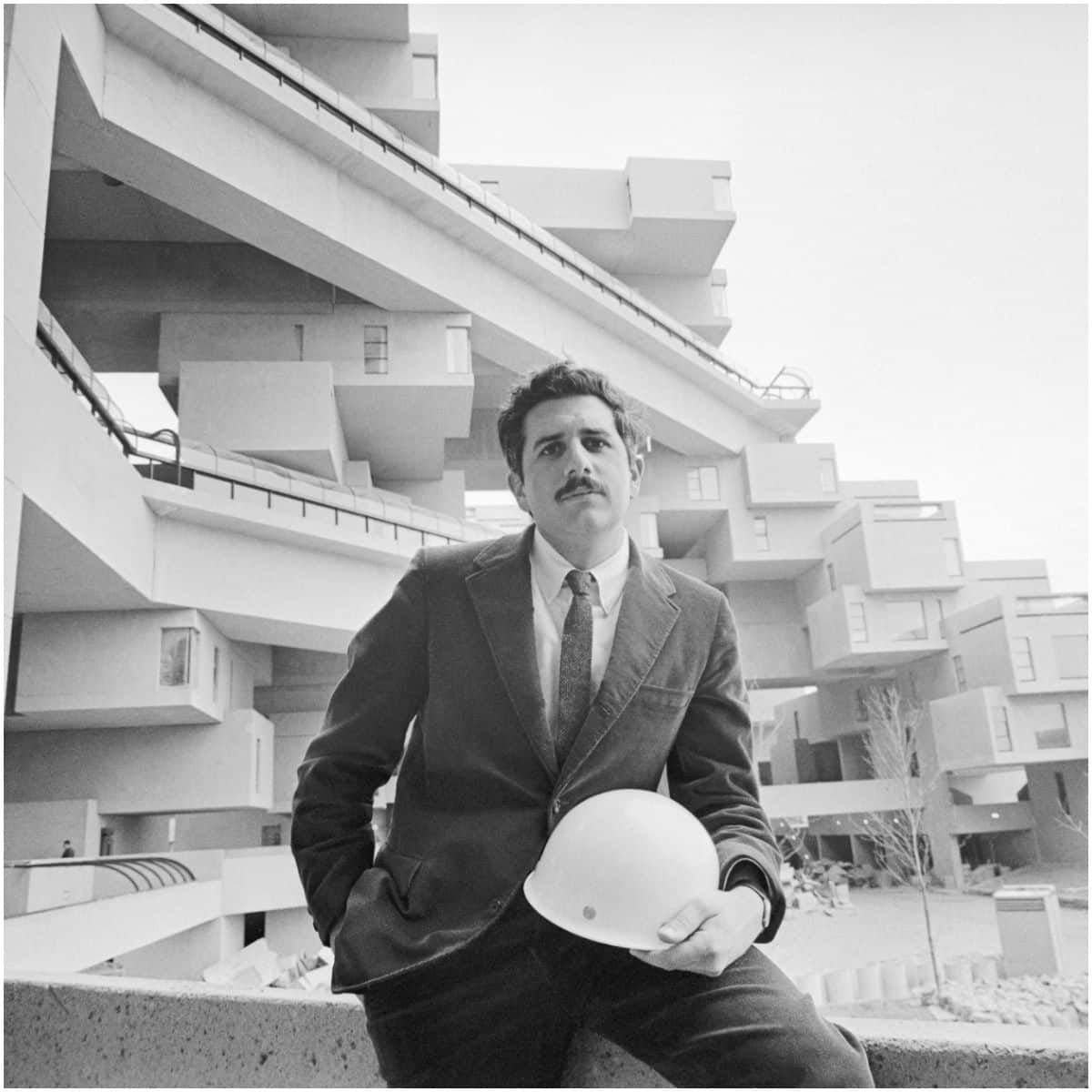 Moshe Safdie is an Israeli-Canadian-American architect who received the AIA Gold Medal.
His projects include:
Marina Bay Sands Integrated Resort in Singapore
the Kauffman Center for the Performing Arts in Kansas City
Salt Lake City Public Library in Salt Lake City
the Toronto International Airport
Habitat 67 at Expo 67 World's Fair, Montreal.
The development cost of Marina Bay Sands was $5.7 billion.
Moshe Safdie's net worth is estimated at $110 million.
READ MORE: Celebrities Whose Name Starts With G
#1 Norman Foster – $225 Million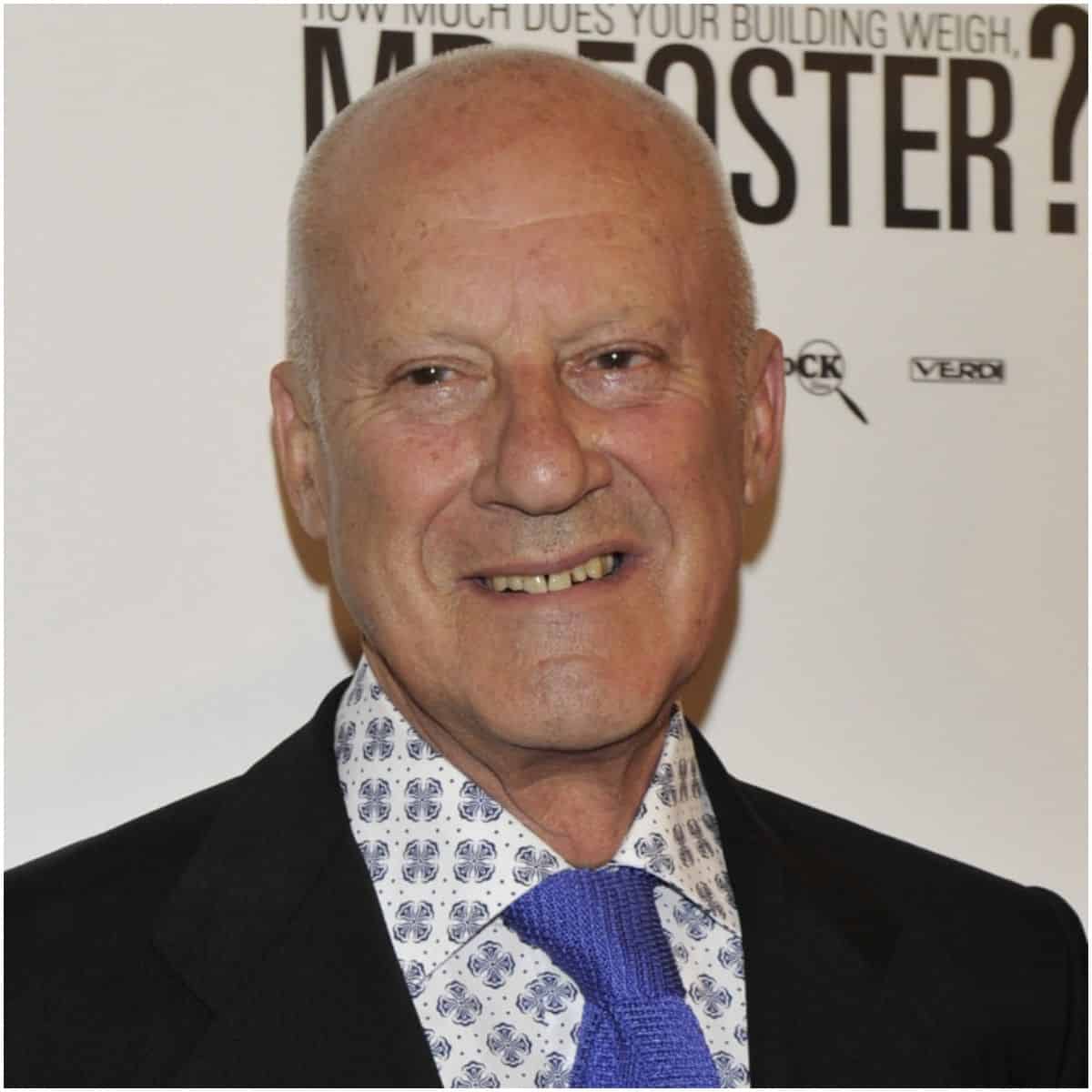 Norman Foster is a British architect who was born in 1935 in Reddish.
He went to Burnage Grammar School for Boys in Burnage.
In 1967, Norman founded his firm called Foster Associates. In 1962, Foster earned his master's degree from Yale University's School of Architecture.
Some of Foster's projects include:
the Sainsbury Centre for Visual Arts in Norwich
Western Årsta Bridge in Stockholm
Willis Faber & Dumas Head Office in Ipswich
World Port Center in Rotterdam
Commerzbank Headquarters in Frankfurt
Shanghai Bank in Hong Kong
Marina Bay Sands in Singapore
Chek Lap Kok International Airport
the headquarters of Apple in Cupertino
Torre de Collserola in Barcelona
the New German Parliament in the Reichstag in Berlin
"Our transformation of the Reichstag is rooted in four related issues," Foster explained in his firm's monograph. He continued: "The Bundestag's significance as a democratic forum, an understanding of history, a commitment to public accessibility, and a vigorous environmental agenda."
In 2007, Foster sold 40 percent of his company for $165 million.
Norman Foster's net worth is estimated at $225 million.
Here's a quick recap of the 11 highest paid architects in the world:
Norman Foster
Moshe Safdie
Frank Gehry
Santiago Calatrava
Zaha Hadid
Frank Lloyd Wright
Renzo Piano
Kongjian Yu
Bjarke Ingels
Rem Koolhaas
Tom Wright
READ THIS NEXT: Richest Chess Players