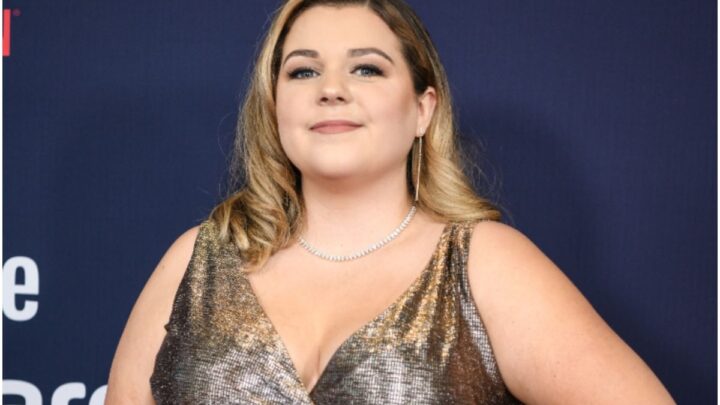 Sierra Schultzzie is an American YouTuber who inspires women of all sizes to be confident in their own skin.
Biography
She was born on January 24, 1996, in the USA.
On December 4, 2014, Sierra created her YouTube channel, where she uploads videos focusing on body positivity, fashion, and popular clothing lines.
"My videos aim to inspire women of all sizes to be confident and embrace their bodies," Schultzzie said.
During an interview, Schultzzie explained that her "video ideas come from either my own life experiences, looking into my past videos to see if there's any new perspectives we can explore or recommendations from my audience." Sierra also said: "My audience is really, really awesome."
In February 2019, she launched a new series called "Recreating Iconic Celebrity Photos" to promote body positivity. For the series, Sierra recreated magazine covers of Jessica Simpson and Serena Williams as well as re-envisioned pictures of Marilyn Monroe, Ariana Grande, Beyonce, and Kim Kardashian.
"The average American woman is a size 14, yet most of the celebrities we look up to and idolize are closer to a size 2," Schultzzie told BuzzFeed. She also said: "I wanted to show that you don't need the 'perfect' Hollywood body to be glamorous and beautiful."
In August 2019, Schultzzie said that she and her pregnant friend Skylar Pollitt were "treated like absolute garbage" while they attended the BeautyCon convention in LA.
"In 2019, it's shocking that this is still happening, especially in a community that prides itself on being diverse and inclusive," Sierra said, according to Insider. "I just hope this situation can bring about some real change in this industry because it's desperately needed."
Husband
In August 2017, Sierra Schultzzie married Stephen Gilardi. The two got engaged in April 2016.
Gilardi graduated from the University of California San Diego's Jacobs School of Engineering in 2017. Stephen works as a software engineer at Viasat Inc.
Sierra married Gilardi when she was just 21 years old. "Getting married at 21 may be unusual for some people, but for us, it was the perfect decision, and my wedding day was the best day of my life," she said.
"I never want to be *that girl* but holy crap, I love my husband so much, and getting married was hands down the best decision of my life," Sierra tweeted in April 2020.
The couple has a YouTube channel together, called "Sierra & Stephen IRL." On the channel, they "love creating travel vlogs, Disneyland vlogs, showing behind the scenes of creating my fashion videos, and all the little ups and downs of our unfiltered, real life."
READ MORE: Who is Tfue's girlfriend?
Children
Sierra is currently pregnant. The child is expected to arrive in May 2021.
"I officially 'feel' pregnant no matter what I wear, and I'm loving that," Schultzzie wrote on her Instagram in January 2021. She added: "My belly feels hard and round, and I love resting my hands on it to connect with baby girl and feel her little kicks."
Quotes
"All women are 'real women.' We don't have to tear down thin bodies to empower big bodies."
"You are allowed to have seconds without giving an explanation."
"Every day, I'm thankful for the athleisure trend bc I can wear leggings and bike shorts and call it — fashion."
"People keep saying I'm strong, but I can tell you I've never felt weaker in my entire life."
READ MORE: Michelle Khare Net Worth
Sierra Schultzzie – Net Worth
Schultzzie earned most of her wealth from ads on her YouTube channels, sponsors, and from her clothing line — The Curvy Crew.
Some of her sponsors are Nintendo, Fabletics, and HBO.
Sierra also has a podcast called "Sierra Unfiltered," which she hosts with her friend, Skylar Pollitt.
On YouTube, Sierra has more than 175 million views, meaning about $400k in revenue before taxes. Therefore, YouTuber Sierra Schultzzie has an estimated net worth of $0.5 million.
Featured image source – © Guliver / Getty Images.
READ THIS NEXT: Who is Mark Wiens?