Struggle Jennings (real name – William Harness) is an American country rapper who released his debut album "I Am Struggle" in 2013.
Biography
He was born on May 31, 1980, in Nashville, Tennessee, USA:
Struggle is:
the nephew of Shooter Jennings – an American singer who has been active since 1996. So far, he has released ten studio albums.
the step-grandson of Waylon Jennings (passed away on February 13, 2002) — an American singer who was inducted into the Country Music Hall of Fame in 2001.
the grandson of country musician Jessi Colter — an American country music artist who released RIAA-certified Platinum album "Wanted! The Outlaws" in 1976.
In the fall of 2011, Struggle was arrested on State and Federal drug conspiracy charges.
Jennings said about the charges:
"Conspiracy to distribute to 200 kilos of cocaine and 300 pounds of marijuana. It's a pretty big charge."
On May 17, 2013, Jennings released his debut album, "I Am Struggle."
Struggle said in an interview: "Music is life. It can lift you to a place beyond your world, or it can bring you down to the depths of your reality."
He has shot the video for the song "Black Curtains" while being incarcerated at the Davidson County Jail, reported The Gazette.
He was released after being incarcerated for five years. "The loss of freedom, the time away from family, watching your kids grow up through pictures," he said for XXL Mag about the most difficult part of being in prison.
On November 11, 2016, Jennings released the "Return of the Outlaw" EP via Slumerican, an American independent record label that is specialized in hip-hop music.
Rapper Jelly Roll and Harness released three albums together:
Waylon & Willie (November 3, 2017);
Waylon & Willie II (March 23, 2018);
Waylon & Willie III (November 16, 2018).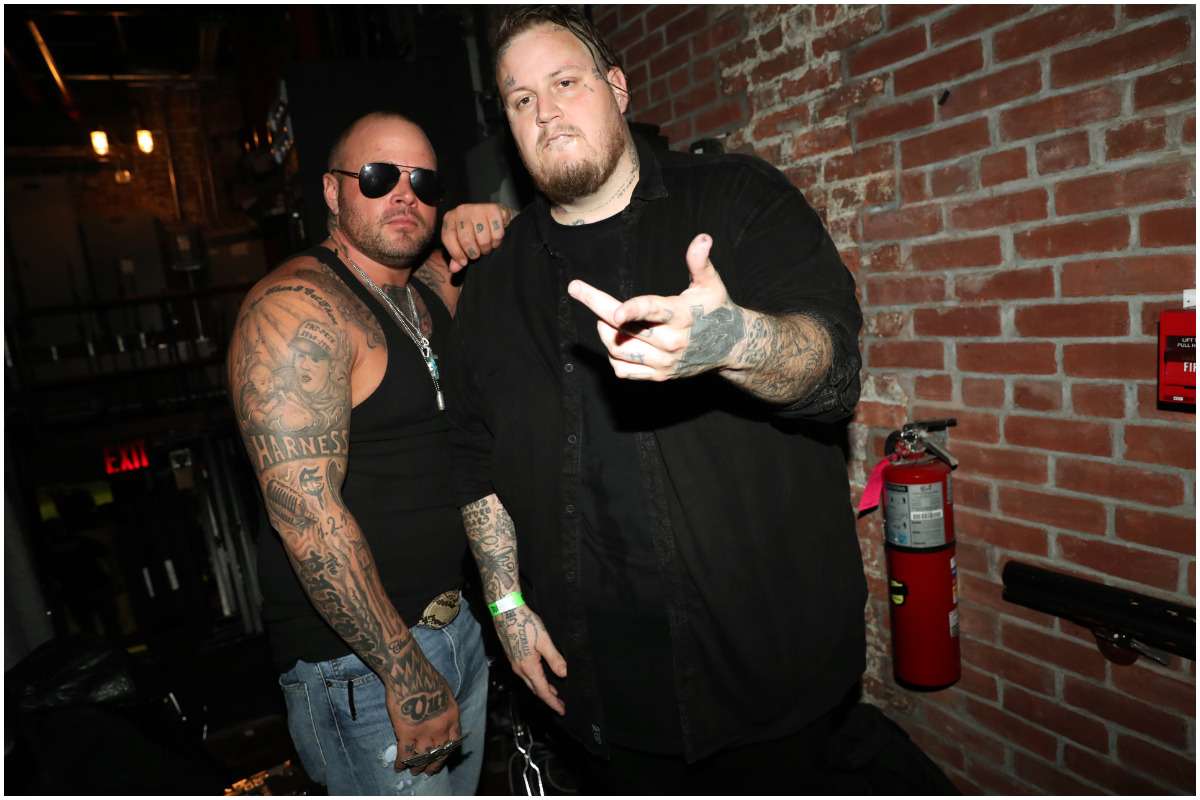 On December 21, 2018, Jenni Eddy Jennings and Struggle released Spiritual Warfare EP.
On January 18, 2019, Harness and Brianna Harness (his daughter) released an EP titled – "Sunny Days."
On February 6, 2019, Jennings released on YouTube the music video for the song "Ace In The Hole," from the EP "Sunny Days." Harness said about the song:
"I wrote this song about the women in my life who have been my strength through some tough times."
Struggle went on to say:
"Then I got the same women to sing it."
On February 15, 2019, he released a solo studio album entitled – "The Widow's Son" via Angels & Outlaws.
It peaked at number #43 on US Indie charts.
READ MORE: Who is Chiquis Rivera's husband?
Some of the guest appearances on the album are:
Yelawolf;
Julie Roberts;
Jeremy Penick;
Bubba Sparxxx.
On November 15, 2019, Jennings with Brianna Harness and Trap DeVille released the album "Angels & Outlaws." The tracks on the album are:
Over Nothin'
Reign Down
Gonna Pay for It
Born for This
Angels
Who I Am
Bail Money
Trouble
I'm No Good
The Other Side
Falling Forever
On December 16, 2020, he released the album "Waylon & Willie IV." It features Adam Calhoun, Brianna Harness, and Tommy Vext & Yelawolf.
Wife
In April 2018, Struggle Jennings got married to Tabitha Harness.
READ MORE: Gerardo Ortiz Net Worth
Children
Harness has five children, three daughters (Brianna, Innocence, and Curtisee) and two sons (Will and Sincere).
Jennings said in an interview about his children:
"Incarceration is hard on adults, but it's nothing compared to the affect it has on our children."
Quotes
"I just wanna get my message out to as many people as possible."
"The details are different, but the pain's the same."
"The lessons learned during chaos create opportunity for growth."
"My music is always about what I'm really going through."
Trivia
Harness confessed in an interview about his nickname (Struggle): "My name Struggle just represents, not so much the struggle but the endurance of the struggle." He added: "And the overcoming of the struggle."
Struggle Jennings – Net Worth
Jennings earned most of his wealth from selling his EPs (Sunny Days, Spiritual Warfare, and Return of the Outlaw) and studio albums (Troubadour of Troubled Souls, The Widow's Son, Waylon & Willie series, Outlaw Shxt, and I Am Struggle).
His YouTube channel has more than 329 million views — meaning about $1 million in revenue, before state taxes.
Therefore, American rapper Struggle Jennings has an estimated net worth of $1.5 million.
READ THIS NEXT: Biography of Cheli Madrid