Trey Canard, also known as Turbo Trey, is an American supercross racer who is best known for his time riding with Honda. In 2010, Canard won the Motocross des Nations with team USA.
Biography
He was born on September 17, 1990, in Elk City, Oklahoma, United States. Trey has two siblings, Jaxon and Aaron.
Trey was raised by Roy and Kari Canard in Oklahoma, USA, and, as a young amateur, he had his dad as the main sponsor.
Canard started racing at age 3 when his father built him a tiny, single-speed cycle that topped out at 20 mph. Trey said:
"At 4 years old I was at the track. It was not a competitive thing; it was just a fun thing to do.
He later added:
"Some people go to the lake, some people go to the park and some people go to the beach; we went to the motorcycle track."
His mother also recalled:
"At about age 5, we started taking him to national races. He started doing pretty well on the national scene."
By age 9, Canard has signed his first racing contract.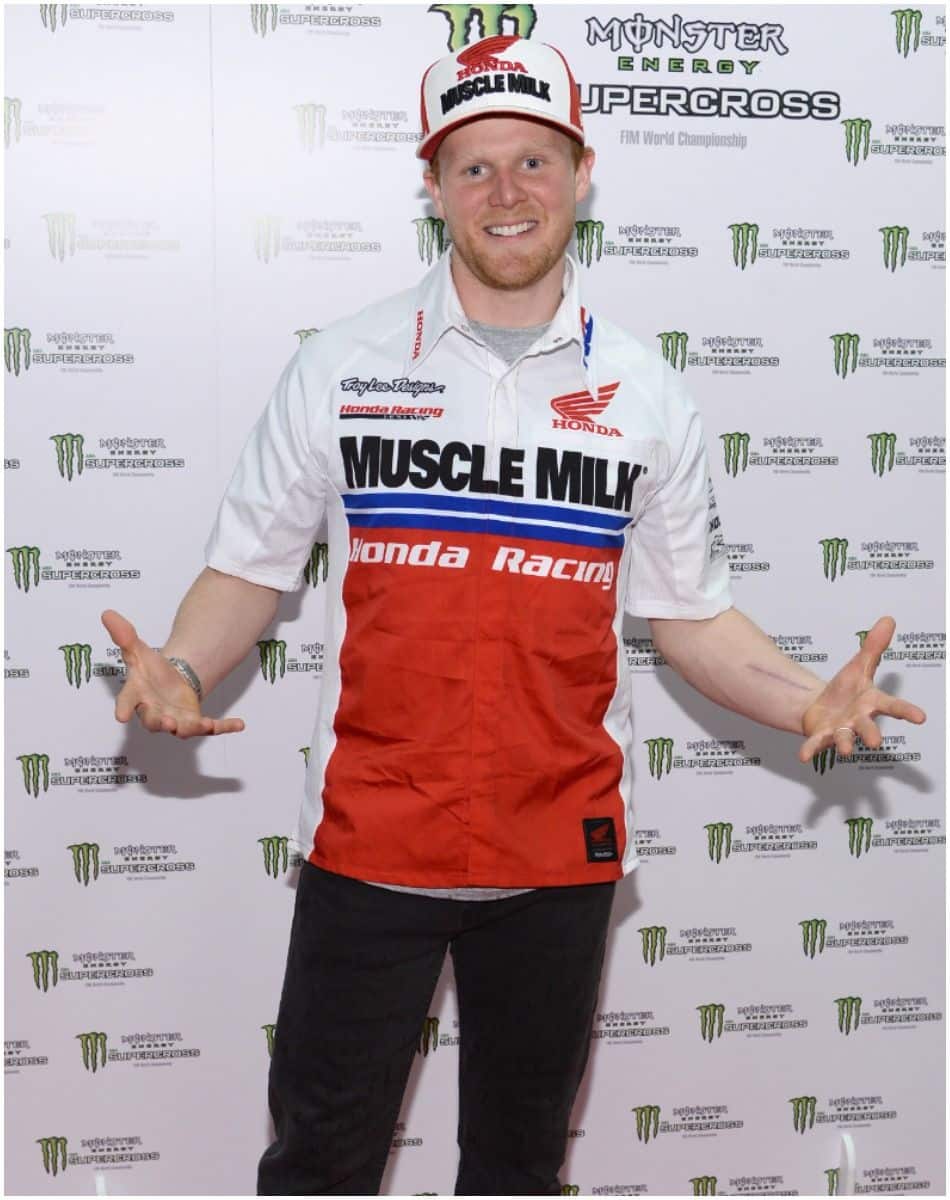 "That was my first kind of big step. Even then, it was such a long ways off to be a professional."
At age 13, he tragically lost his father. Kari Canard said:
"I really don't know what happened. When I got there, the tractor was upside down on top of him."
Trey recalls:
"He was just a great man, a strong Christian man, and really my inspiration to be a strong character for Christ. … It's unfortunate that I lost him when I was a young kid."
Canard also quoted:
"My dad was a huge part of my racing. He got me riding. It was his passion, and he kind of passed it on to myself and my brother."
In 2007, he won all of the classes he entered at Loretta Lynn's. Furthermore, Canard was presented with the AMA Horizon Award as the most promising amateur rider in the country. In the same year, he also signed with Honda.
He said:
"It's been a really cool experience. Ever since I can remember, it's been a huge part of my life."
In 2008, Trey tried his luck in the Monster Energy Supercross series and won the East Coast Lites Championship during his first year.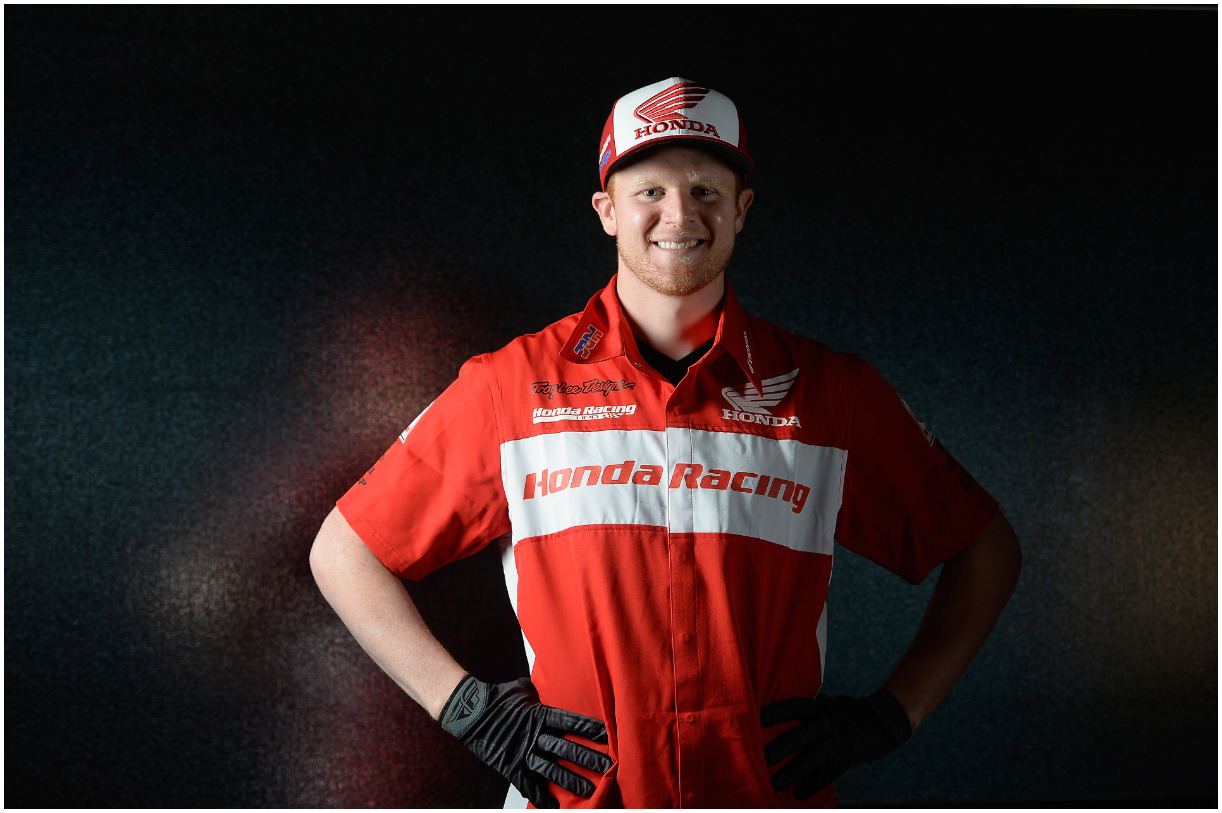 In 2011, he graduated from Team Honda's 450 factory team.
Crash
In 2012, Trey got through just 2 rounds of the AMA Supercross season before sustaining a broken back. It was one of the most brutal crashes in the history of the sport. Luckily, he recovered.
In 2017, more injuries limited his activity, as he has lined up aboard the Red Bull KTM bike 9 times since signing the contract. During an interview, he said:
"With each injury, it gets tougher. It's not like you learn the processes and you're able to do it easier."
Canard continued:
"It's more and more difficult to pick yourself up and tell yourself, "Next time it's going to be different." Mentally is tough, but physically it's hard to continue to push yourself."
In 2017, he retired from professional motocross competition. The news comes at an unexpected time, as the race season was still underway, and Trey was in the middle of a contract with the team.
Trey said:
"I love racing and my passion for doing so has not changed, but there comes a time in every racer's career where you come to the realization that although the spirit is willing, the flesh is weak, and I know in my heart it's time to call it a day."
He later added:
"I've had many injuries throughout my career and have always done my best to heal and bounce back."
Shortly after his retirement, Canard embarked on a new project he titled "Racing Standard." More exactly, he worked with Feld Motor Sports at the 2018 Monster Energy AMA Supercross season opener in Anaheim, and one of his goals for the "Racing Standard" project is to bridge the gap between track builders, riders, and the promoters.
"With my project, I've wanted to keep it really unbiased as far as what brand motorcycle I'd be on and that type of thing."
Canard also quoted:
"I got people that I've worked with in the past that I can maybe get motorcycles from, so I've kind of strayed away from it, just getting a bike."
Wife
In 2013, Trey Canard got married to Hannah.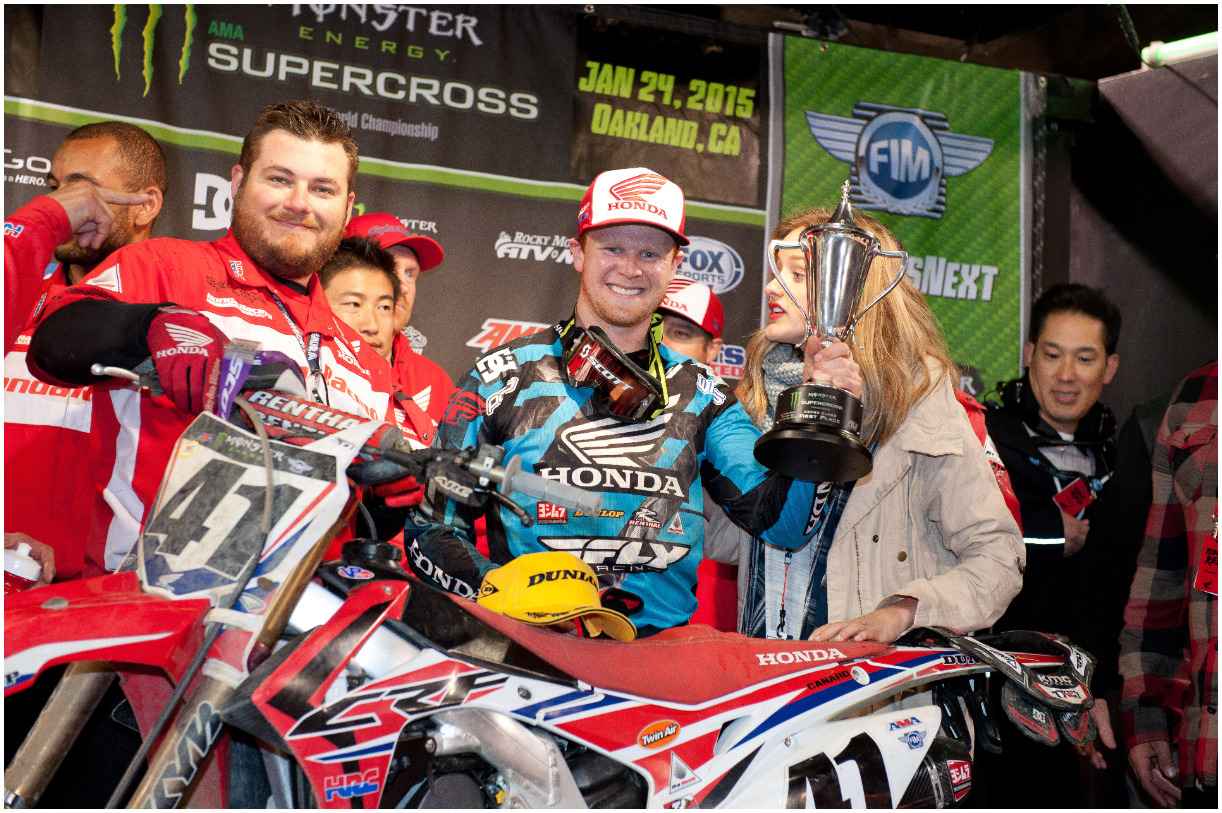 Trivia
Trey has more than 271,500 followers on Instagram.
Canard was named a Supercross Rising Star in 2010, the same year he won a 250 title.
While Canard had a career frequently sidelined with injuries, he was still able to earn a 250 Outdoor National Championship, 250 Supercross Championship, and several 450 Supercross and motocross wins.
Other famous athletes are Marco Antonio Barrera, Antron Brown, and Lorenzo Gordon.
READ MORE: Cliff Dixon Net Worth
Trey Canard – Net Worth
His annual salary was not released to the public, however, professional motocross riders make their money through a combination of race wins, endorsements, purse money, championship bonuses, and team salaries. Therefore, Trey Canard has an estimated net worth of $2.3 million.
READ THIS NEXT: Who is Jagger Eaton?
Featured image source – © Guliver / Getty Images.
Reference

https://motocrossactionmag.com/mxa-interview-trey-canard-talks-testing