Jagger Eaton is a sponsored skateboarder who, as of September 2013, is a Mega Ramp competitor and the youngest ever X Games competitor.
Biography
He was born on February 21, 2001, in Mesa, Arizona, USA. He said during an interview:
"I live in Mesa, Arizona—born and raised. Well, you know, it's a desert so skating was great during the winter and crappy during the summer. All my family is here, so it's awesome."
Eaton and his brother Jett (two years older) are the sons of Geoff Eaton, owner of the Kids That Rip (KTR) Skateboard School.
The facility includes a cafe with family-friendly offerings and quick and easy snacks to keep you going. Kids That Rip also features an obstacle course and a large park area for skateboarding, scooters, and BMX. In addition, it features dedicated areas to train ninja warriors, parkour, and trampolines for jumping.
Jagger started skateboarding under his father's tutelage at age four. Jagger said:
"I started skateboarding because my dad got me a skateboard for Christmas and I just couldn't stay off it for the rest of the year."
Geoff Eaton said:
"I wanted to introduce something outside of gymnastics to them that I thought was a fantastic activity for kids, which was skateboarding."
In 2011, he had competed at Bob Burnquist's Dreamland MegaRamp Invitational and tied for third place in the amateur division.
At just 11 years old, Jagger made history as the youngest participant in the X Games, an extreme sports competition hosted by ESPN.
He has become the youngest ever X Games competitor after Nyjah Huston (the overall champion at the Street League Skateboarding competition series in 2010, 2012, 2014, 2015, and 2017) held the record since the 2006 Games.
Jagger said:
"I have my family. My friends are family to me, and that's all that matters right now. My personal life can wait. I want to experience things before that."
In October 2013, he was featured in the Esquire Magazine: Life of Man 80th Anniversary Edition.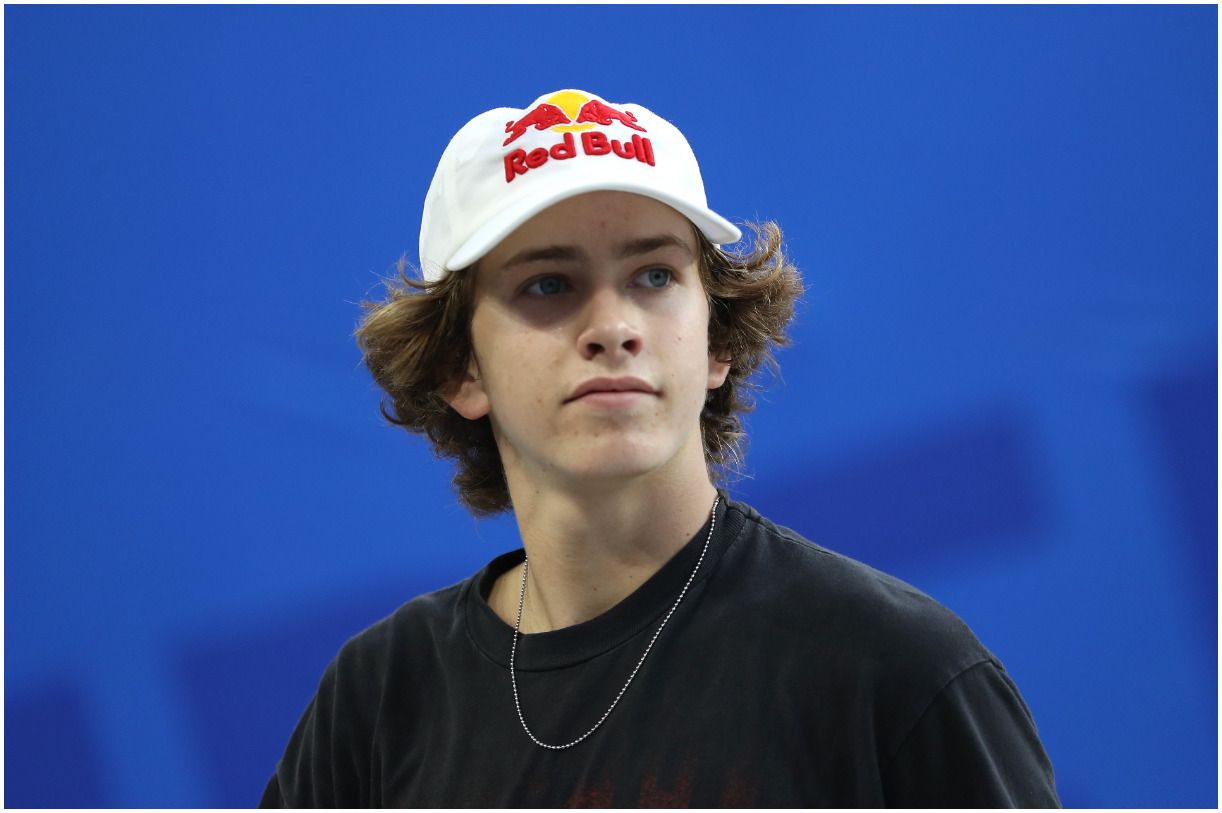 In January 2015, he made his appearance on episodes of 'Ridiculousness' and 'Rob Dyrdek's Fantasy Factory.'
In March 2019, Eaton was among the 16 skateboarders named to the first USA Skateboarding national team.
The 16 skaters qualified based on their performances in international-level events during the year 2018 and will receive support from USA Skateboarding while they attempt to qualify for the 2020 Tokyo Games.
Eaton is among 4 men on the national street team and is also an Olympic contender to make the park team. A maximum of 12 American athletes can qualify for the Olympics.
In July 2021, Eaton took the bronze medal at the 2020 Tokyo Olympic Games.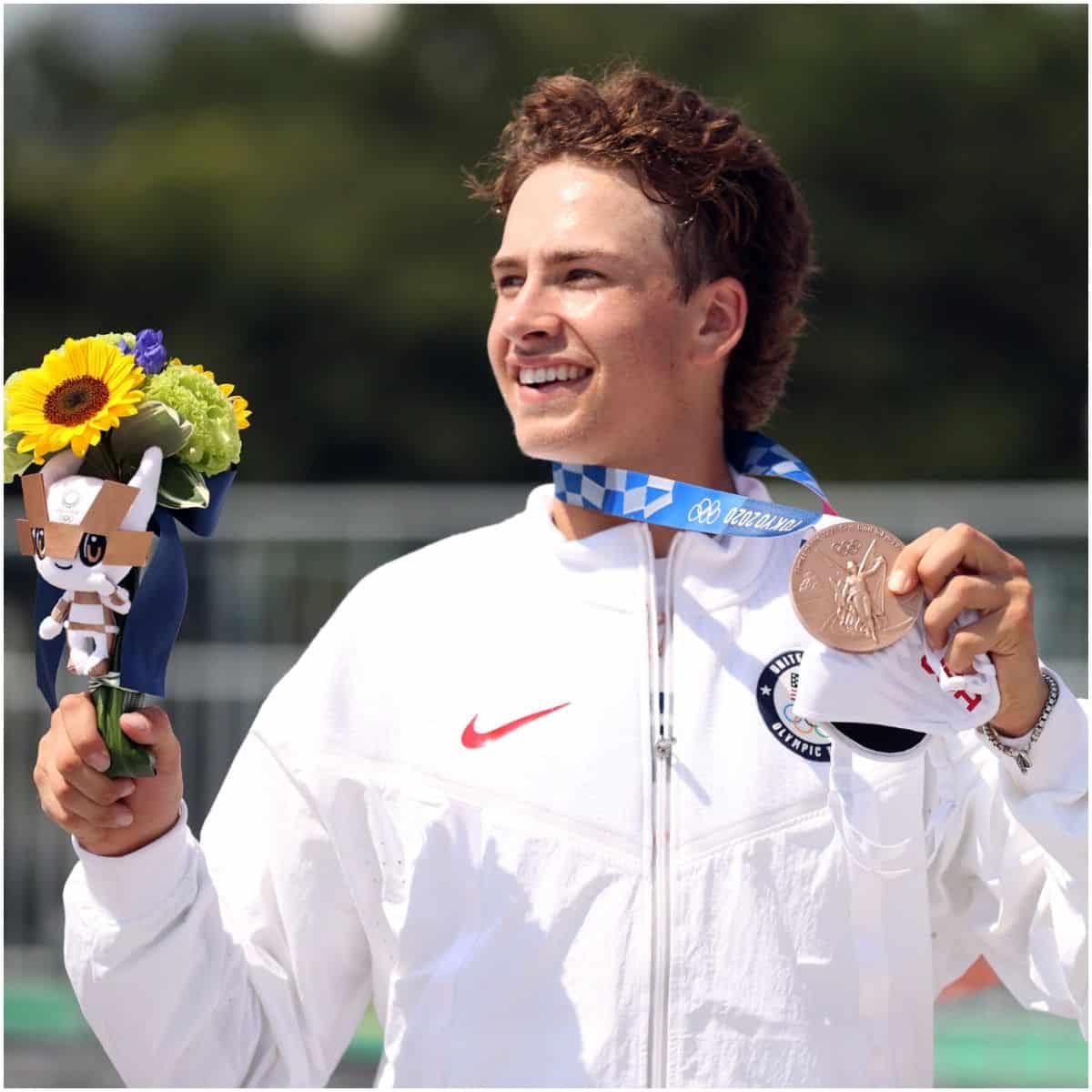 Sponsors
In 2012, he earned a sponsorship from DC Shoes, an American company that specializes in footwear for action sports, including snowboarding and skateboarding.
Eaton is also sponsored by:
KTR Skateboard School;
Independent Truck Company, a skateboard truck manufacturer based in Santa Cruz, California;
Bones Wheels;
Red Bull;
Plan B Skateboards.
Girlfriend
Jagger Eaton has been dating model Morgan Justus, an American musician and model who is best known for her covers on her self-titled YouTube channel.
READ MORE: Cliff Dixon Net Worth
Trivia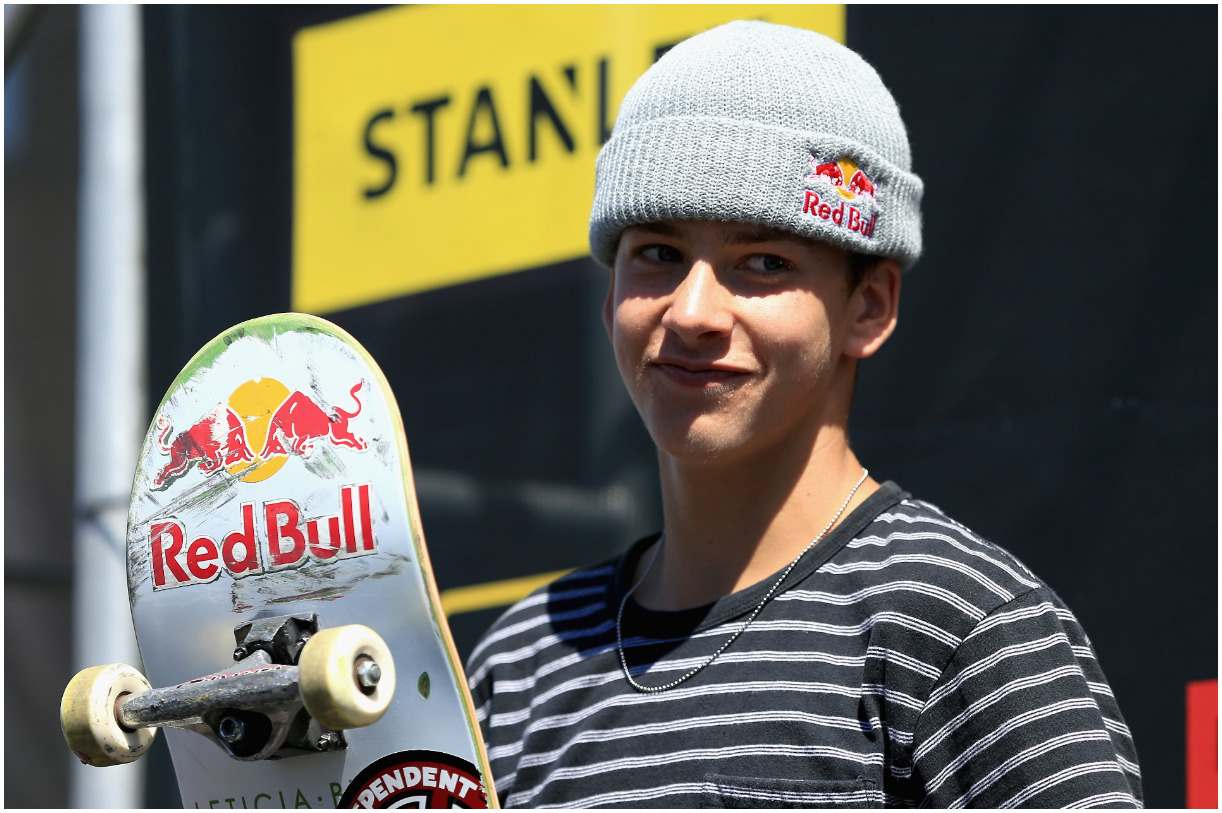 In February 2015, he won the BoardrAm, in Houston, Texas, US. This win earned Eaton an invitation to the BoardrAm finals at the X Games 2015 in Austin, Texas.
READ MORE: Is Charlie Starr married?
In 2015, his father opened a new Kids That Rip facility in Chandler, which includes a skate park along with parkour and gymnastics, a fitness-training program, and an obstacle course.
In December 2014, he won Tampa Am in Tampa, Florida, US. Jagger is one of the youngest skateboarders to win the competition. Jagger also took the top prize in the Big Air Best Trick Gap Competition at the Kimberly Diamond Cup.
When asked what is his favorite place when he traveled to as a skateboarder, Eaton responded:
"That would have to be Barcelona. I went to MACBA, which is legendary. And not only that but the food was also amazing, the art, and just the whole city."
READ MORE: Is Antron Brown married?
Jagger Eaton – Net Worth
Eaton made most of his wealth by appearing in television series and reality shows, sponsors, and participating in numerous skateboard competitions. He even has a big chance for a qualification at the 2020 Olympics, which is held in Tokyo.
His annual earning depends on many things (the number of sponsors and how many competitions he wins), but a professional skateboarder can easily earn around $100,000 per year.
Some of his sponsors are – KTR Skateboard School, Independent Truck Company, Bones Wheels, Red Bull, Plan B Skateboards, and DC Shoes.
Therefore, Jagger Eaton has an estimated net worth of $0.3 million.
Featured image source – © Guliver / Getty Images.
READ THIS NEXT: Who is Trey Canard?
Reference

https://sports.vice.com/skater-jagger-eaton-is-already-a-star-but-can-he-