Vedo is an American singer who released his first full-length album in October 2015. But, he rose to fame in 2013 as a contestant on the 4th season of the singing competition – "The Voice."
Biography
He was born on February 25, 1993, in Benton Harbor, Michigan, USA. At age 9, he discovered his talent for singing. Vedo said that life was hard in Benton Harbor, a city in Berrien County – state of Michigan. In his words:
"Living in Benton Harbor there were definitely some times where it was hard being a kid because of the hardships my family endured."
Vedo started his musical career by performing covers at open mic nights.
In 2008, Vedo moved to Atlanta, Georgia, where he attended a high school located in unincorporated DeKalb County called Southwest DeKalb High School.
In 2013, Vedo first rose to public attention on the strength of his performances on – "The Voice."
"The Voice" is a singing competition which features 5 stages of competition:
live performance shows;
knockouts;
battle rounds;
blind auditions;
producers' auditions.
The show has become a rival to "The X Factor" and "Rising Star." The Voice is created on "The Voice of Holland," which was initially created by John de Mol, a Dutch television producer.
During an interview, he talked about his experience on the show:
"I just took everything that I had, that I accumulated as far as fans and knowledge and contacts, and I just used it to its full extent."
He went on to say:
"I hit the ground running. I started writing more songs for a bunch of artists. I started reaching out to a bunch of people I had met."
On "The Voice," American singer Usher was his coach. Vedo declared about this: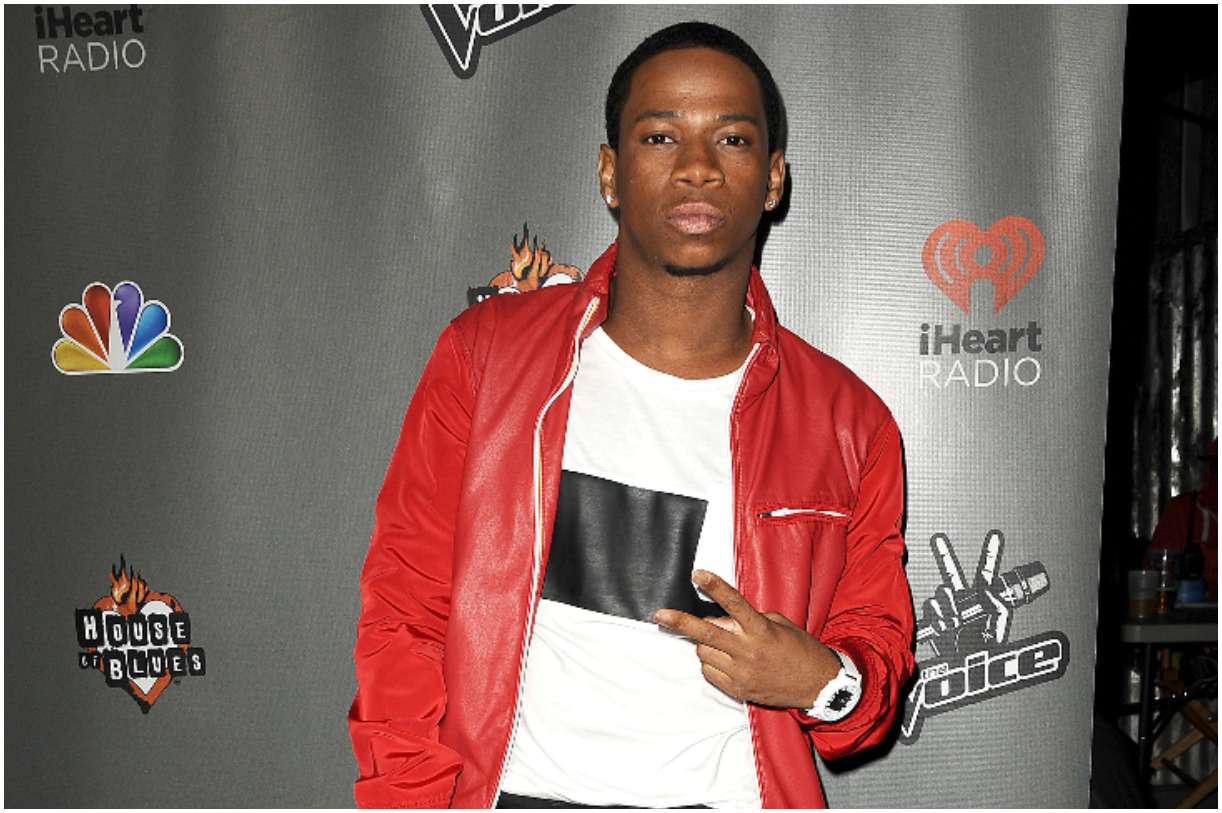 "Usher's my idol. He's an icon, man. I study him. Every song he ever came out with, if I don't know the lyrics, I've heard it before."
Vedo later added:
"I felt like he could really give me that push, teach me things I need taught. Like how to survive in this industry. How to market yourself. How to create your brand like he has done so well over the years."
In 2014, Vedo was named Male Artist of the Year at the Georgia Music Awards.
In 2015, he signed a recording contract with Platinum Power Moves. He then said:
"Actually, this label wanted to sign me before the show. They really had eyes on me for the past three and a half years. Back then when they wanted to sign me I just felt it wasn't the right time to sign with anybody to be honest with you."
The talented R&B singer continued:
"As an artist, I wanted to still work on myself first. I wanted to define myself as an artist more before I locked myself in a deal."
On October 27th, 2015, the singer hit the road with the Sheen Team to search for the next Sheen Beauty and inspire students.
In 2016, he released the State of Mind EP.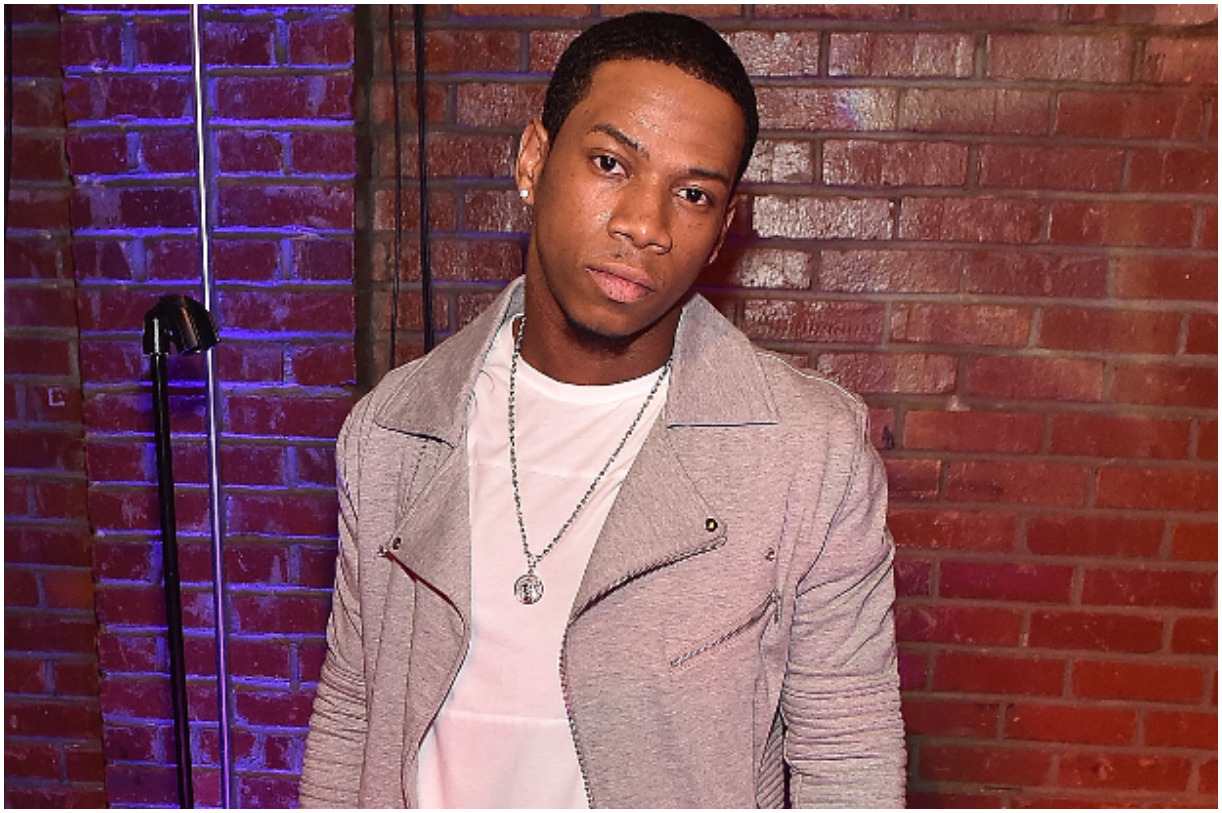 In 2017, his single "Slow" was released under his new independent label called"New WAV Music Group." He said about the single:
"Slow is special because it's a record that's getting back to respecting the woman, loving the woman but letting the woman know that I'm still the man."
The singer later added:
"Slow is the type of record that people may sleep on it at first, but in time it's going to sneak up on them and blow up."
READ MORE: Lil Yachty Net Worth
YouTube
He has a popular Youtube channel (titled – Vedo) where he's done numerous different cover songs from some of the industry's top artists, including:
The channel was created on Oct 3, 2010, and it has over 857,000 subscribers.
His most popular video is titled – " Vedo – 4 Walls (feat. Natasha Mosley)." The video has more than 30 million views, and it was published on Nov 4, 2015.
His second most viewed video is called – " Vedo – Boo'd Up (Ella Mai Remake)." The video was published on Jun 10, 2018, and it has more than 4.5 million views.
READ MORE: Is Lola Astanova married?
Trivia
His mother passed away from lung cancer during his time on the TV show – "The Voice." The artist said:
"That meant the world, man. The doctors had advised her not to travel, because [she was undergoing] chemotherapy. But she was just like, 'I have to go. This is my son's first huge appearance on TV, and I really want to be there.'"
He continued:
"A lot of people don't know, but the day she arrived from Indiana, she got really sick and ended up in the hospital. I was worried, thinking, 'If I don't get a chair turned, this was all for nothing.'"
In a different interview, the singer said:
"She was always there to encourage me and to let me know that everything is going to be OK."
He also said:
"Before she passed, she told me no matter what you're going through, you'll always have something to come back to and that's music."
During an interview, he was asked about what he thinks are the cons and pros of social media. The singer responded:
"Cons: you can become fameless or famous for the wrong reasons. Pros: you can blow up overnight."
READ MORE: Tiny Tim Net Worth
VEDO – Net Worth
Vedo earns most of his wealth from ads on his YouTube channel (his YouTube channel has more than 272 million views, which means about $700,000 in revenue), selling his albums, and selling tickets to his concerts.
In addition, he has an Instagram account with over 471,000 followers. Therefore, Vedo has an estimated net worth of $0.75 million.
Featured image source – © Guliver / Getty Images.
READ THIS NEXT: Who is Nick Mira?
References         

https://www.sheenmagazine.com/vedo-from-the-voice-hits-the-road
https://www.axs.com/the-voice-artist-vedo-talks-new-music
https://rollingout.com/rb-sensation-vedo-shows-appreciation-women
https://eu.floridatoday.com/vedo-voice-buffalo-nbc-singer