Craig Ferguson is a Scottish-born American voice artist, television host, author, actor, and stand-up comedian, who was the host of CBS's The Late Late Show for ten years.
Biography
Ferguson was born on May 17, 1962, in Glasgow, Scotland, the UK to Janet and Robert Ferguson.
His younger sister, Lynn Ferguson Tweddle, is a Scottish actress and writer who was the voice of Mac in "Chicken Run."
At age 16, Craig dropped out of high school.
At some point, he was a drummer in the band Exposure.
In 1983, he moved to New York City.
In 1992, Ferguson received his own BBC Scotland show, 2000 Not Out.
In 1994, Craig moved to LA.
From 1996 to 2004, he performed as Mr. Wick in 185 episodes of The Drew Carey Show.
Ferguson made his directorial debut with I'll Be There in 2003.
He debuted his first novel "Between the Bridge and the River" in 2006.
On February 1, 2008, he became an American citizen.
In 2008, Craig and Brooke Shields co-presented the Emmy Award for "Outstanding Lead Actress in a Drama."
In 2010, Ferguson was the voice of Gobber the Belch in How to Train Your Dragon, a 3D computer-animated fantasy film.
On June 11, 2013, he received the Peter Ustinov Comedy Award from the Banff World Media Festival.
The Late Late Show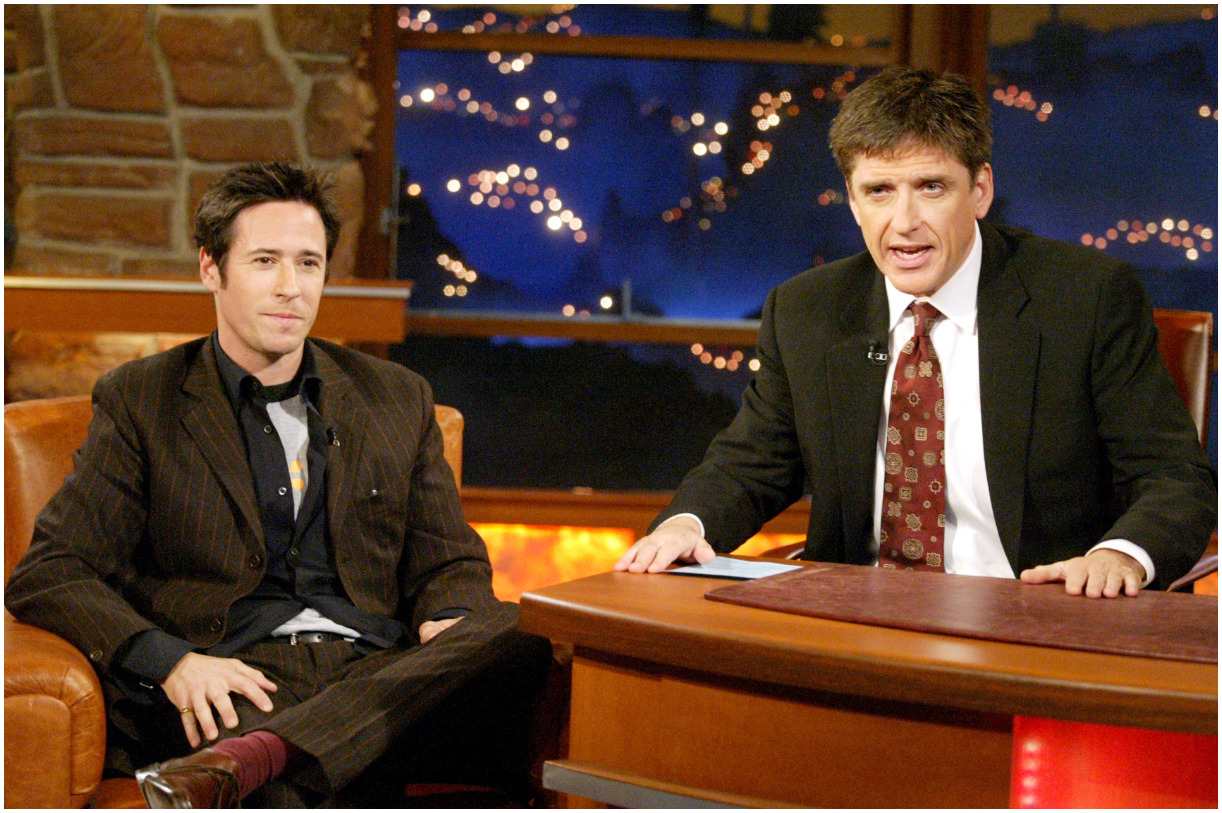 From 2005 to 2014, Ferguson hosted The Late Late Show With Craig Ferguson. In April 2008, his show beat the competition for weekly ratings – "Late Night with Conan O'Brien" The last episode of The Late Late Show With Craig Ferguson aired on December 19, 2014. His successor as the host of "The Late Late Show" is James Corden.
From 2014 to 2017, Ferguson hosted the syndicated game show Celebrity Name Game. In 2015 and 2016, he won an Emmy Award for Outstanding Game Show Host for his work on the game show.
"He infused the broadcast with tremendous energy, unique comedy, insightful interviews and some of the most heartfelt monologues seen on television," said CBS Entertainment Chairman Nina Tassler.
He started The Craig Ferguson Show on the Comedy Greats channel in February 2017.
Wife
On October 20, 1983, Craig Ferguson married Anne Hogarth. The two divorced in 1986.
On July 18, 1998, Craig married Sascha Corwin, the founder of Los Angeles' SpySchool. They divorced in 2004.
On December 21, 2008, Ferguson married art dealer Megan Wallace Cunningham in a private ceremony in Chester, Vermont.
Children
Craig has a son, born in 2001, with Sascha Corwin.
Also, he has another son, named Liam James Ferguson (b, on January 31, 2011) with Megan Wallace Cunningham.
Height
Ferguson is 6′ 1½" (1.87 m) tall.
Quotes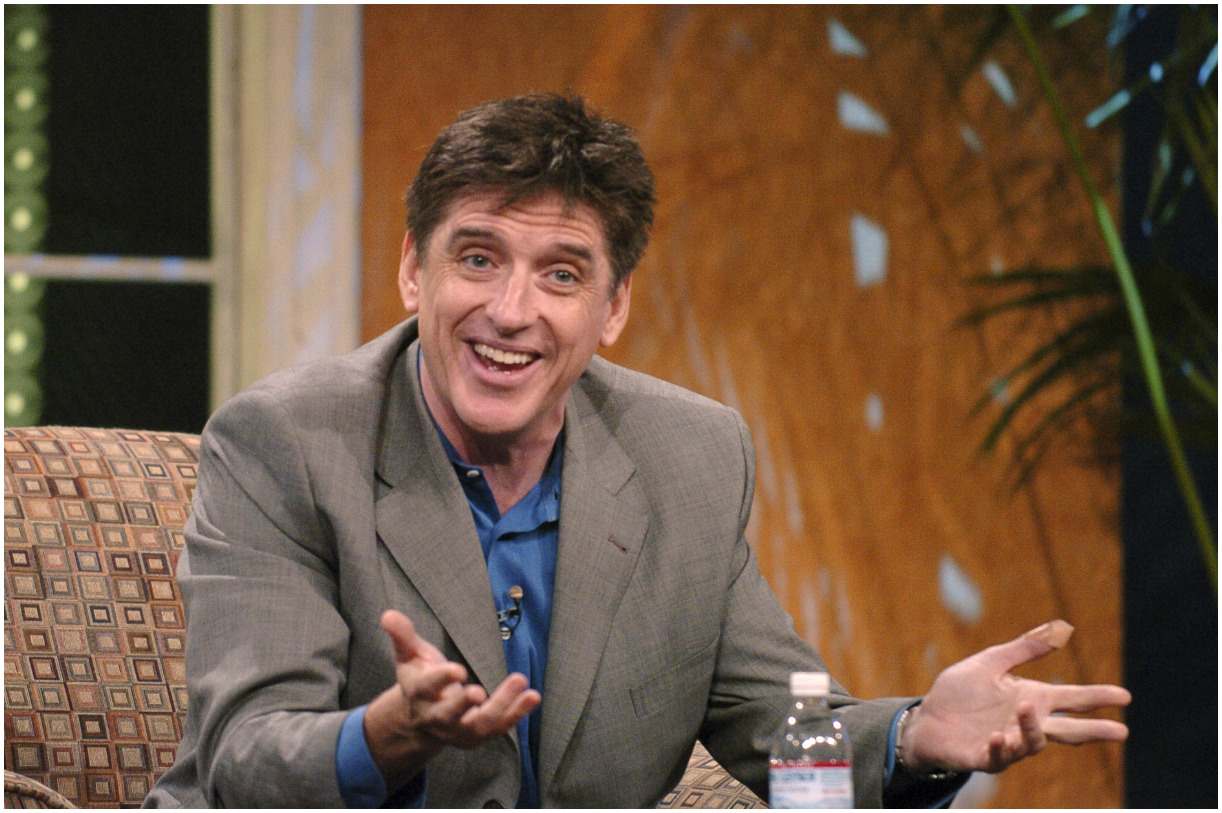 "If I do something I enjoy, it's infectious." (AJC)
"I realized women and humor were linked very closely."
"The truth is, I think I'm a very impatient person and not good with preparation."
READ MORE: Marsai Martin – The Youngest Executive Producer
"I've been sober since I was 29, and as you say, I'm 57 in about a week or two, so I've been sober a long time." (NPR)
Trivia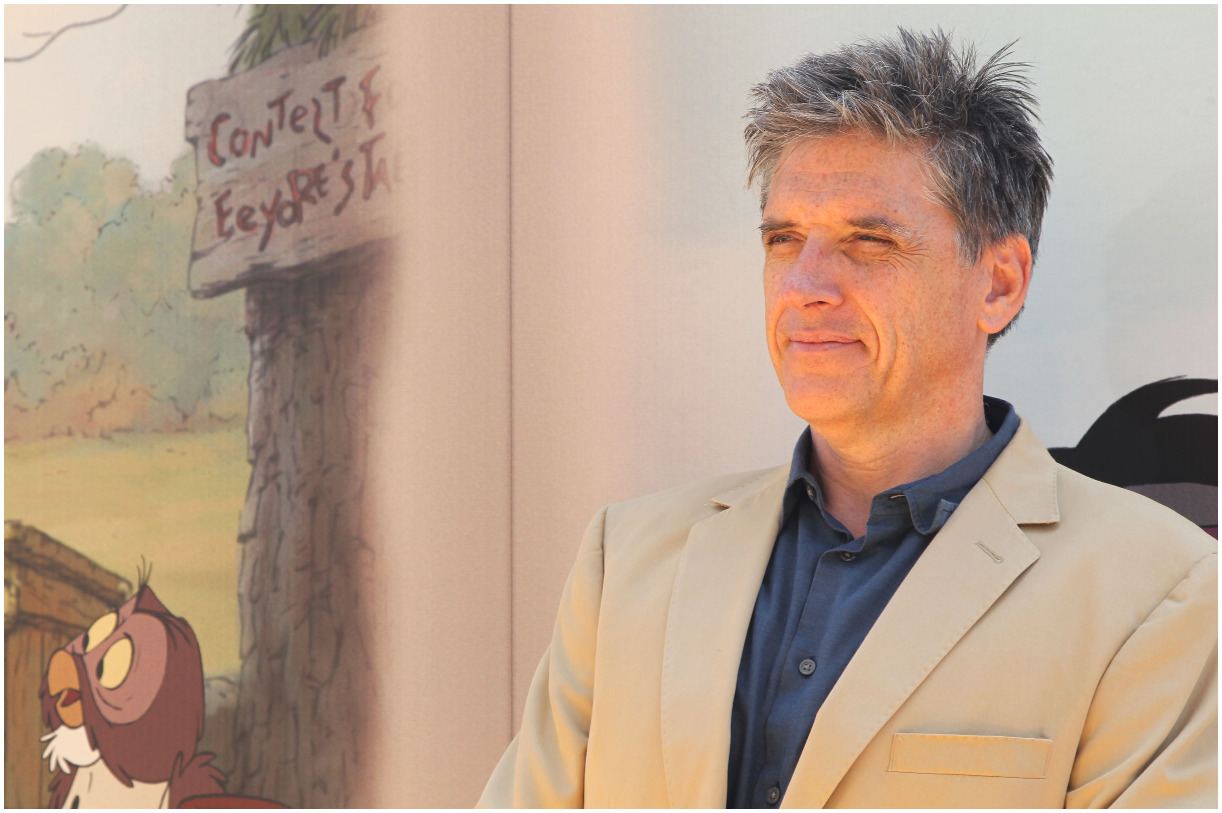 His comedy influences include:
David Letterman;
Monty Python;
Laurel and Hardy;
The Three Stooges;
Marx Brothers.
Ferguson has several tattoos which include:
a Celtic cross;
a Ferguson family crest;
the Join.
Craig had become a vegan after watching the 2011 documentary Forks Over Knives. The documentary includes an overview of the 20-year China–Cornell–Oxford Project. Craig said:
"I watched this documentary about veganism and I went AH! And I'll give it a try."
He has made guest appearances on:
The Late Show with Stephen Colbert;
The Tonight Show with Jay Leno;
The Dennis Miller Show;
Late Show with David Letterman;
Kevin Pollak's Chat Show;
Late Night with Conan O'Brien;
The Price Is Right;
Rachael Ray;
The Talk;
Countdown with Keith Olbermann;
The Soup;
The Howard Stern Show;
Real Time with Bill Maher;
Loveline;
The View;
The Daily Show.
He is a fan of Scottish football team Partick Thistle F.C.
READ MORE: Lee Kwang-soo Net Worth
His sober date is February 18, 1992. Craig once said: "I got sober." He went on to say: "I stopped killing myself with alcohol."
Craig Ferguson – Net Worth
Ferguson earned most of his wealth from serving as the host of the CBS late-night talk show The Late Late Show with Craig Ferguson from 2005 to 2014.
He has also performed in over 71 movies and TV shows, including – Winnie the Pooh, Sean Saves the World, Niagara Motel, Brave, Lenny the Wonder Dog, How to Train Your Dragon, Web Therapy, Lemony Snicket's A Series of Unfortunate Events, The Soul Keeper, Hot in Cleveland, Kick-Ass, The Ugly Truth, Born Romantic, American Dad!, Chain of Fools, and Urban Myths.
Additionally, he has written three books:
Riding the Elephant: A Memoir of Altercations, Humiliations, Hallucinations & Observations;
American on Purpose;
Between the Bridge and the River.
From 2014 to 2017, Ferguson was the host of Celebrity Name Game.
In 2012, Craig and his wife (Megan) bought a property in L.A.'s Bronson Canyon for $4.1 million.
In 2014, Ferguson purchased a four-bedroom house in Malibu for $5.6 million. In 2017, he has sold the house for $5.95 million.
Moreover, Ferguson made money by being a writer, producer, and director. Therefore, television host Craig Ferguson has an estimated net worth of $35 million.
Featured image source – © Guliver / Getty Images.
READ THIS NEXT: Who is Brock O'Hurn?