Quvenzhané Wallis (pronounced Kwe-VAWN-zhan-ay) is an American actress who is best know for her portrayal of Annie Bennett in the 2014 adaptation of "Annie."
Biography
She was born on August 28, 2003, in Houma, Louisiana, USA.
Wallis has two brothers, Vejon and Venjie, and one sister, Qunyquekya.
Her father, Venjie Wallis, Sr., is a truck driver, while her mother, Qulyndreia Wallis, is a teacher.
Quvenzhané auditioned for her very first acting job when she was five years old as Hushpuppy in Beasts of the Southern Wild, a drama film directed by Benh Zeitlin. The film was released in January 2012.
For her performance in Beasts of the Southern Wild, Quvenzhané became the youngest (age 9) Best Actress nominee in history.
Her next role was in "12 Years a Slave" (2013), an adaptation of a Solomon Northup memoir.
The cast also included Brad Pitt as Samuel Bass and Benedict Cumberbatch as William Ford. The film earned more than $187 million at the box office.
In 2014, Wallis portrayed a 10-year-old African American child living in a foster home searching for her parents — Annie Bennett Stacks — in the film "Annie."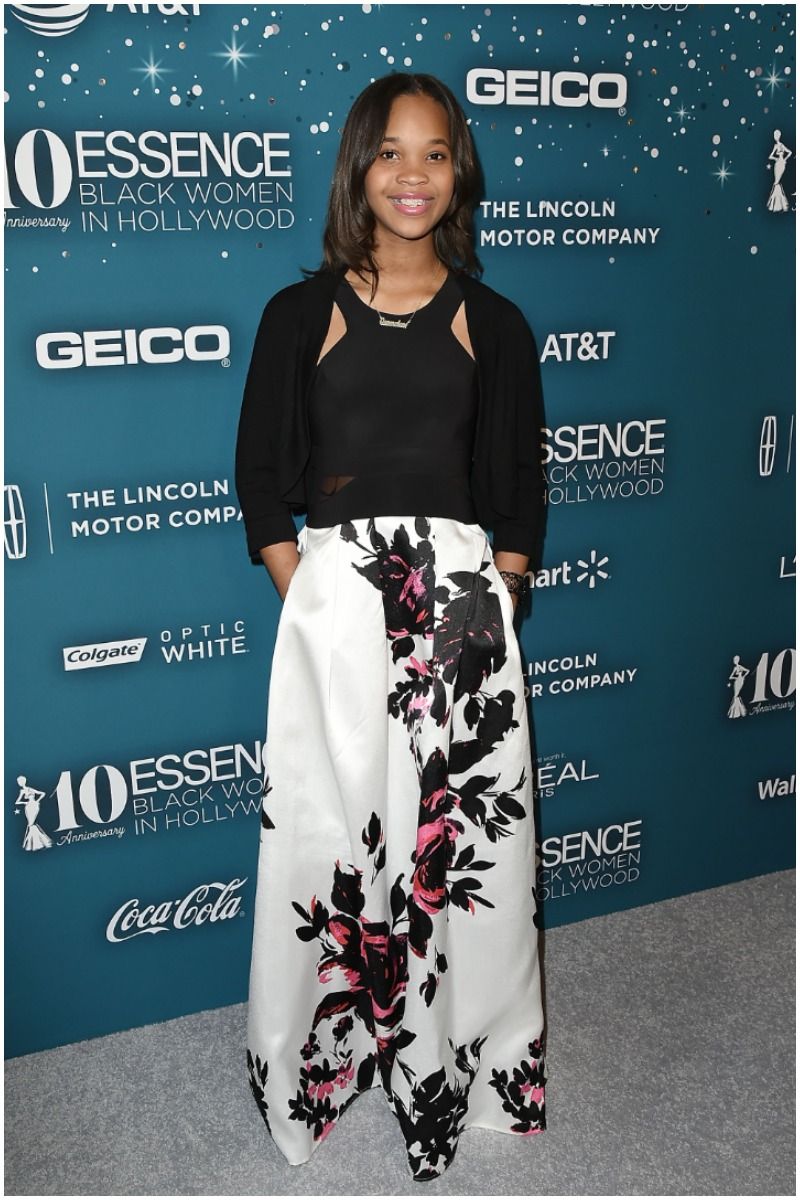 Other stars in "Annie" are Cameron Diaz as Miss Colleen Hannigan and Jamie Foxx as William "Will" Stacks. Wallis said in a later interview: "It was really fun working with Jamie Foxx and Cameron Diaz on set."
For her role in the 2014 film Annie, Quvenzhané received a Golden Globe nomination for Best Actress."Yes, we both love to have fun," Wallis said about her character Annie. She added: "We're both really confident, and we stay strong. And we're both pretty…Kidding, kidding!"
Also in 2014, she was named the face of Armani Junior.
In 2015, she performed in the Italian drama film "Fathers and Daughters." It also stars Kylie Rogers, Amanda Seyfried, and Russell Crowe. For her role in "Fathers and Daughters," Wallis earned $40,000.
In addition, her contract stipulates that Wallis can earn up to $200k, depending on how well the film is doing at the box office.
In 2016, Wallis appeared in Beyoncé's short film "Lemonade."
In 2017, Quvenzhané published two books:
A Night Out with Mama;
Shai & Emmie Star in Break an Egg!
In 2019, Wallis appeared in 5 episodes of the TV series Black-ish as Kyra.
In 2020, Quvenzhané performed as Crystal in 10 episodes of the upcoming drama TV series "Swagger." The series explores the world of youth basketball.
Height
Quvenzhané is 4′ 11″ (1.5 m) tall.
READ MORE: Charles Levin & Seinfeld
Quotes
"I just keep doing what I'm doing and don't ever give up."
"Don't listen to what other people say about you negatively."
"Nothing else matters except that I have fun, and I'm still having fun."
Trivia
Wallis says that her name means "to you with love." In addition, Quvenzhané revealed that "zhané" means "fairy" in the Swahili language.
She's a big fan of Miley Cyrus, Selena Gomez, and China McClain.
READ MORE: Carlo Marks Net Worth
Quvenzhané Wallis – Net Worth
Wallis earned most of her wealth from performing in movies, short films, and TV series. So far, her most profitable project was "Annie."
For her role in the remake of Annie, Quvenzhané earned over $750,000.
Her contract was for $750k as a base salary + $750k bonus if the movie makes at least $145 million domestically. Unfortunately, Annie made almost $86 million in the US. In addition, Wallis received 10 percent of soundtrack album royalties, 5 percent of all merchandising, and 5 percent of profits.
Wallis also performed in Black-ish, Fathers & Daughters, and more.
Moreover, Quvenzhané makes money from selling copies of her books. Wallis has four books released in the Shai & Emmie Star series.
Therefore, American actress Quvenzhané Wallis has an estimated net worth of $1 million.
Featured image source – © Guliver / Getty Images.
READ THIS NEXT: Who is Cole Sprouse?