Wesley Snipes is an American actor who gave a remarkable performance in Passenger 57 and starred as the vampire killer in the Blade trilogy.
His other notable films include The Expendables 3, The Art of War, Rising Sun, Unstoppable, and Major League.
Biography
He was born on July 31, 1962, in Orlando, Florida, USA.
Snipes was raised in the Bronx, New York, by his mother – Maryann Long Snipes, who was a teacher's assistant, and his father, Wesley Rudolph Snipes, an aircraft engineer who was a veteran in the US Air Force.
Wesley made his film debut in the 1986 movie "Wildcats" starring Goldie Hawn.
Before making his feature film debut, Snipes had a job installing telephones.
In 1987, Wesley was featured in the movie titled – "Critical Condition."
In the same year, he has appeared in Michael Jackson's music video – "Michael Jackson: Bad."
In 1990, Snipes gained fame when he played a musician in director Spike Lee's film – "Mo' Better Blues."
Since then, Wesley has played in many films, such as:
Disappearing Acts;
The Waterdance;
Passenger 57;
To Wong Foo, Thanks for Everything! Julie Newmar;
White Men Can't Jump;
Rising Sun;
U.S. Marshals;
The Fan;
Money Train;
Demolition Man (with Sylvester Stallone).
In 1998, he had his largest commercial success with the movie – "Blade." It has grossed more than $150 million worldwide.
"Blade" is the first film in the Blade franchise. It was followed by two sequels, "Blade II" and "Blade: Trinity."
During an interview, Snipes said:
"I have a great deal of fun playing Blade."
Wesley went on to say:
"The lifestyle of it, the controlled rebelliousness, is wonderful to me. And it's therapeutic, too."
In 1998, he received a star on the Hollywood Walk of Fame at 7018 Hollywood Boulevard in Hollywood, California.
The character of Raven from Tekken 5 was modeled after Snipes.
READ MORE: Eric Andre Net Worth
Prison
In 2008, a jury convicted Wesley of willfully failing to file tax returns for 1999, 2000, and 2001. The prosecution blamed Wesley for following the advice of both his accountant and an anti-tax proponent firm.
The government said Wesley should have paid $2.7 million in taxes on his $13.8 million income.
On April 2, 2013, Snipes was released from federal prison, finishing his period of house arrest on July 19, 2013.
During his tax invasion case, Wesley lost his New Jersey mansion that had an estimated worth of about $8 million.
In 2014, he starred in the movie – "The Expendables 3," alongside:
Sylvester Stallone;
Harrison Ford;
Jason Statham;
Mel Gibson;
Antonio Banderas;
Robert Davi;
Jet Li;
Victor Ortiz;
Dolph Lundgren;
Glen Powell;
Kelsey Grammer;
Ronda Rousey;
Kellan Lutz;
Terry Crews;
Randy Couture.
Height
Snipes is 5′ 9″ (1,75 m) tall.
READ MORE: David Spade Net Worth
Girlfriend/Wife
Wesley Snipes dated singer Jennifer Lopez from 1994 to 1995.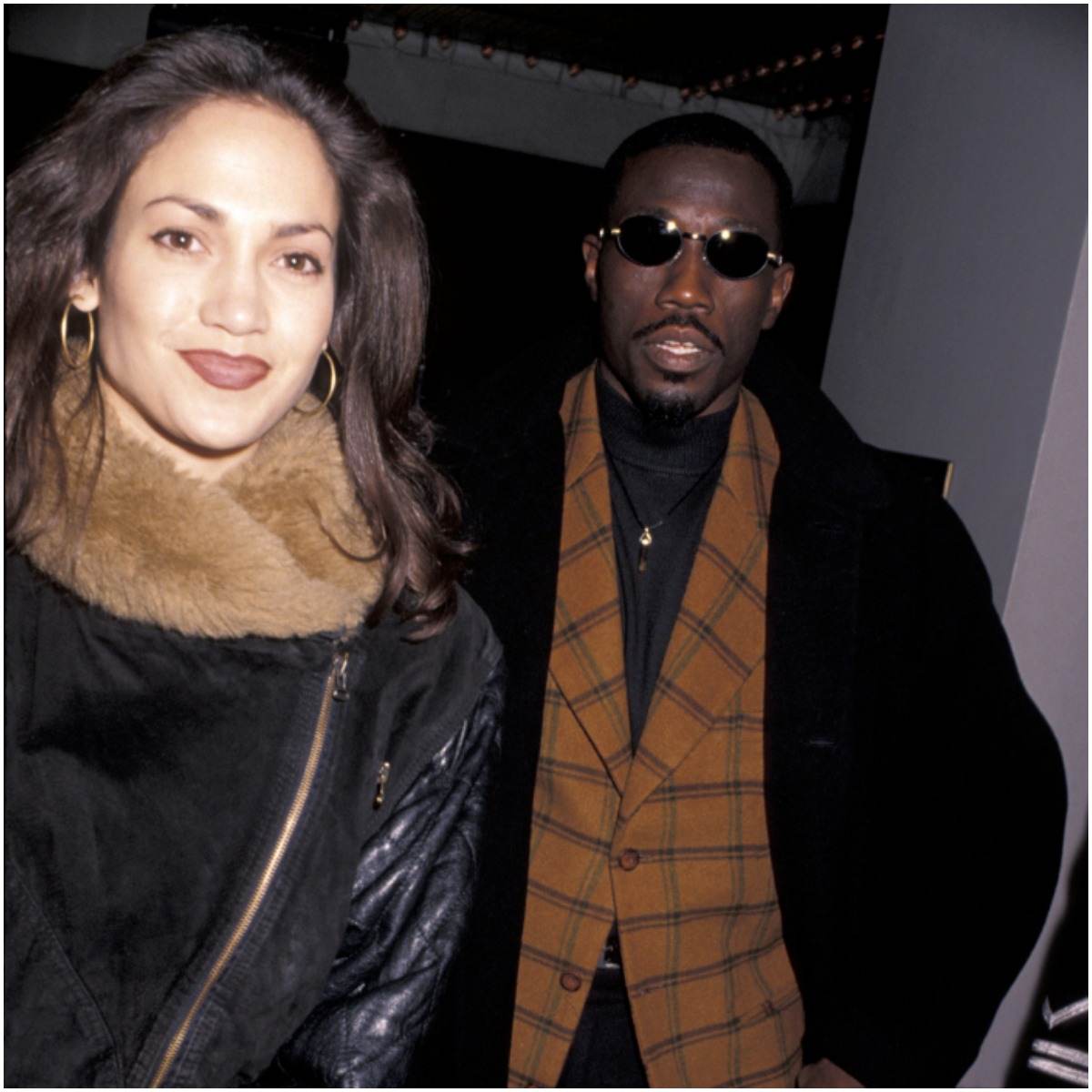 He also dated Halle Berry, Jada Pinkett Smith, and Donna Wong.
In 1985, Wesley Snipes married April DuBois. The couple divorced in 1990.
READ MORE: Christian Siriano Net Worth
On March 17, 2003, Wesley married Nakyung (Nikki) Park, a South Korean painter.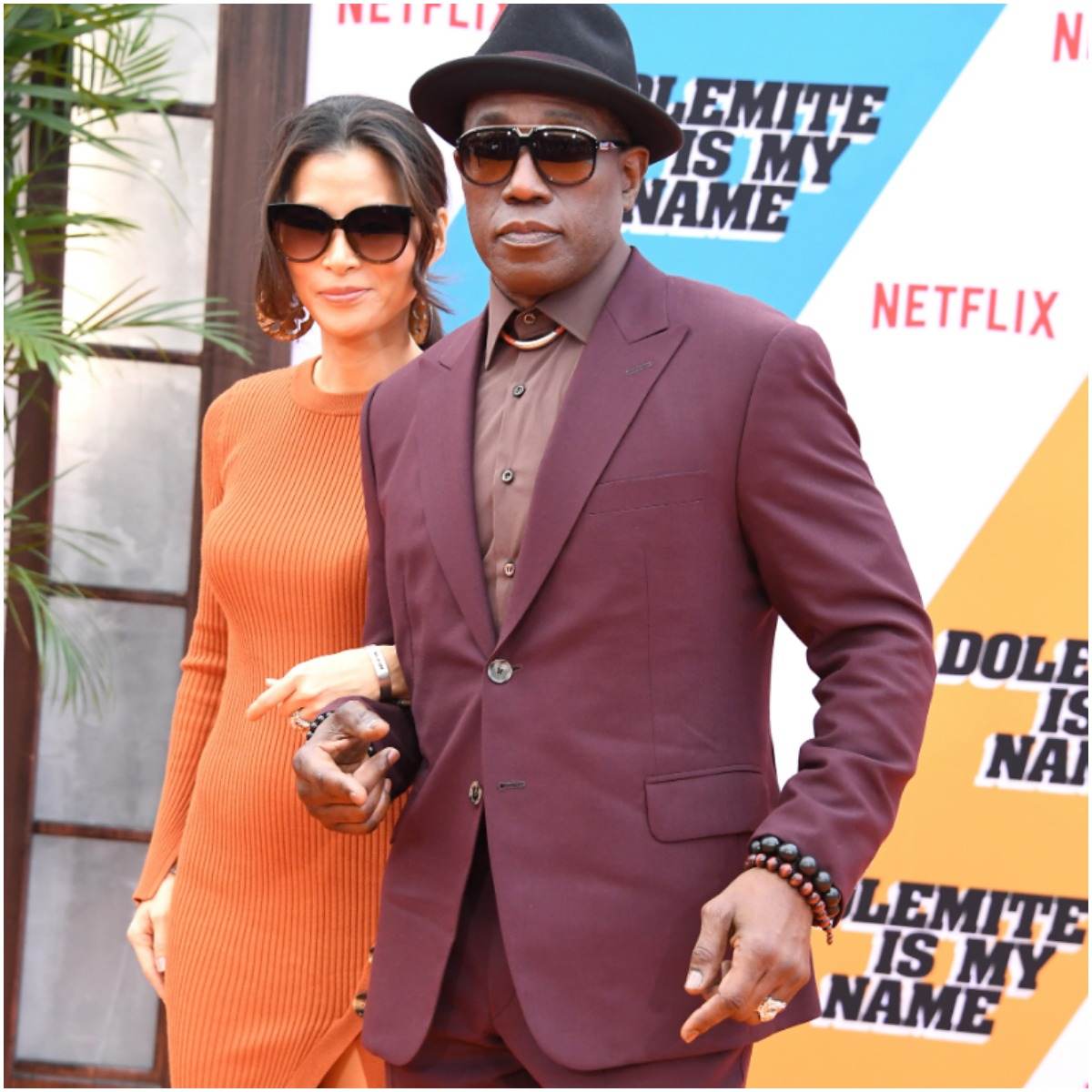 Children
With his first wife, he has a son named – Jelani Asar Snipes, who was born in 1988.
With his second wife, he has four children (three sons and a daughter):
Iset Jua-T Snipes (born July 31, 2001);
Alimayu Moa-T Snipes (born March 26, 2007);
Akhenaten Kihwa-T Snipes;
Alaafia Jehu-T Snipes.
READ MORE: Barbara Billingsley Net Worth
Quotes
"I never really planned on making action films. It just kind of happened."
"Certain roles are more challenging than others, but I haven't come across one yet that I can't tackle."
"May the Great Mother and Great Father guide, protect, and select you for long-lasting health, wealth, and prosperity."
"If 'Blade 4′ comes along, that is a conversation we can have. And there are other characters in the Marvel universe that, if they want to invite me to play around with, I am with that too."
"I have a whole other side that has yet to be seen on screen."
"I don't have bad blood with any man or woman."
READ MORE: Johnny Yong Bosch Net Worth
Trivia
During the September 11 attacks, his apartment was destroyed by the collapse of the World Trade Center's Twin Towers. Snipes was on the West Coast at the time.
He studied martial arts from age 7. Wesley has a 2nd-degree black belt in Hapkido as well as a 5th-degree black belt in Shotokan Karate.
He is a fanatical music collector and lover and owns over 4,000 CDs and 1,000 LPs.
In the late 1990s, Wesley and his brother started a security firm that is dedicated to providing celebrities with bodyguards who are trained in martial arts and law enforcement.
In 1991, Snipes was chosen by People magazine as one of the 50 Most Beautiful People in the World.
In 1997, Wesley won the Best Actor Volpi Cup at the 54th Venice Film Festival for his role in New Line Cinema's One Night Stand.
In 1994, he led a Florida state trooper on a 120mph high-speed chase, that ended with Snipes crashing his motorcycle.
READ MORE: Sandra Dee Net Worth
Wesley Snipes – Net Worth
Snipes earned most of his wealth from starring in 70 movies and TV series, including – Paper Empire, The Expendables 3, and Unstoppable.
He is famous for his roles in a series of action movies starring as a half-vampire, half-human who protects other humans – "Blade," "Blade II," and "Blade: Trinity."
Moreover, Wesley received $7 million and $5.5 million respectively from "The Fan" (1996) and "Money Train" (1995). He also earned $7 million for "Drop Zone" (1994). In addition, Snipes has a security firm with his brother.
Therefore, American actor Wesley Snipes has an estimated net worth of $12 million.
READ THIS NEXT: Who is Stephen Furst?
References

https://www.forbes.com/wesley-snipes-loses-23-5-million-tax-case-offers
https://www.complex.com/wesley-snipes
https://www.theguardian.com/leads-are-the-diverse