What is Johnny Yong Bosch's net worth? Who is Johnny Yong Bosch's wife?
Introduction
Johnny Yong Bosch is a Korean-American musician, martial artist, voice actor, and actor who voiced the characters for many video games and anime films.
Bosch also starred as the first Green Turbo Ranger, the Green Zeo Ranger, and the second Black Power Ranger in the Power Rangers franchise.
Biography
He was born on January 6, 1976, in Kansas City, Missouri, USA. He said:
"I was born in Kansas City, MO, raised in Garland, TX and currently in Los Angeles, CA."
Johnny was born to an American father of German and Irish descent and a Korean mother.
He grew up in Garland with three siblings.
His brother, Mike Bosch, passed away on April 1, 2022.
Bosch graduated from Garland High School in Garland, Texas. He studied Shaolin Kung Fu in Texas under Master James Clark.
Power Rangers
When Bosch was studying Shaolin Kung Fu, Master James Clark showed him a newspaper announcement for a casting call for Power Rangers.
His first role was the portrayal of Adam Park, the 2nd Black Power Ranger.
Note – Power Rangers is an American merchandising and entertainment franchise that was built around a live-action superhero television series. Power Rangers series is based on the Japanese tokusatsu franchise titled – "Super Sentai."
Johnny was featured in more than 200 episodes on both silver screen versions of the show.
During an interview, he said about the series:
"Power Rangers was my first role."
Bosch went on to say: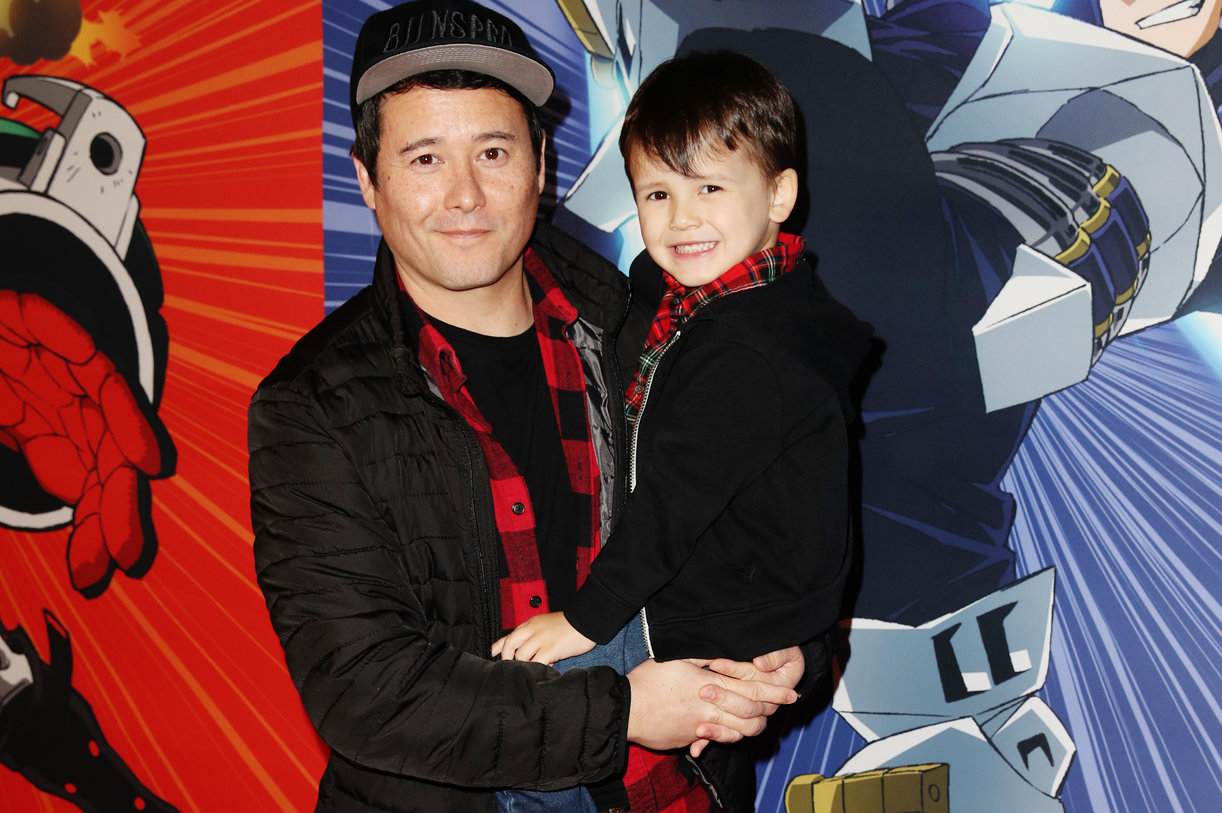 "My martial arts instructor saw an ad in the paper about auditions and he told me to go out for it."
After "Power Rangers" ended, he became involved in voice-over work for a variety of titles. His first major voice acting role was in "Trigun" as Vash the Stampede.
In his words:
"After 'Power Rangers' I did a film and the audio was screwed up, so I had to go in and dub myself!"
Yong later added:
"As I was dubbing myself, the producer walked in, heard my voice, and asked me to audition for 'Trigun'! So I booked that job, and that basically opened the door to everything else for me."
In 2002, along with fellow Rangers actors Paul Schrier and Jason Narvy, Bosch appeared in Wicked Game.
In 2006, he was cast as the lead role of Ichigo Kurosaki in the shonen anime named – "Bleach." In the same year, Yong worked with Koichi Sakamoto on the film Broken Path.
In the follow-up year, he co-starred alongside Ray Park in a comic-book style action film called – "Hellbinders."
In 2010, he was one of the featured guests at the Fan Expo Canada in Toronto. Fan Expo Canada was founded by Hobby Star Marketing Inc. as the Canadian National Comic Book Expo in 1995. Fan Expo Canada is an annual speculative fiction fan convention that is held in Toronto, Ontario.
In 2015, Yong landed the role of Nate Adams from Yo-kai Watch which has aired on Disney XD in the United States. In the same year, he voice-acted Artemis in Viz Media's redub of Sailor Moon. In addition, he voiced Kung Jin in Mortal Kombat X.
In July 2019, a crowdfunding campaign for the film entitled – "Legend Of The White Dragon" was launched on Kickstarter. It featured – Jenna Frank, Chrysti Ane, Yoshi Sudarso, Ciara Hannah, Jason Faunt, Jason David Frank, and Yong.
Band
Bosch has an alternative rock band named – "Eyeshine."
The band gained fame with its first full-length album, titled – "Red Stripes White Lights," and their debut EP is named – "How About That?."
He said:
"Well, I have a band and I love writing and playing music."
Yong also said:
"So, I think if I wasn't acting I would be making music even more."
In 1998, he purchased his first Stratocaster guitar and started to teach himself how to sing and play.
Wife
Johnny Yong Bosch married Amy Bosch on March 21, 2003.
Children
The couple has a son and a daughter.
READ MORE: Barbara Billingsley Net Worth
Height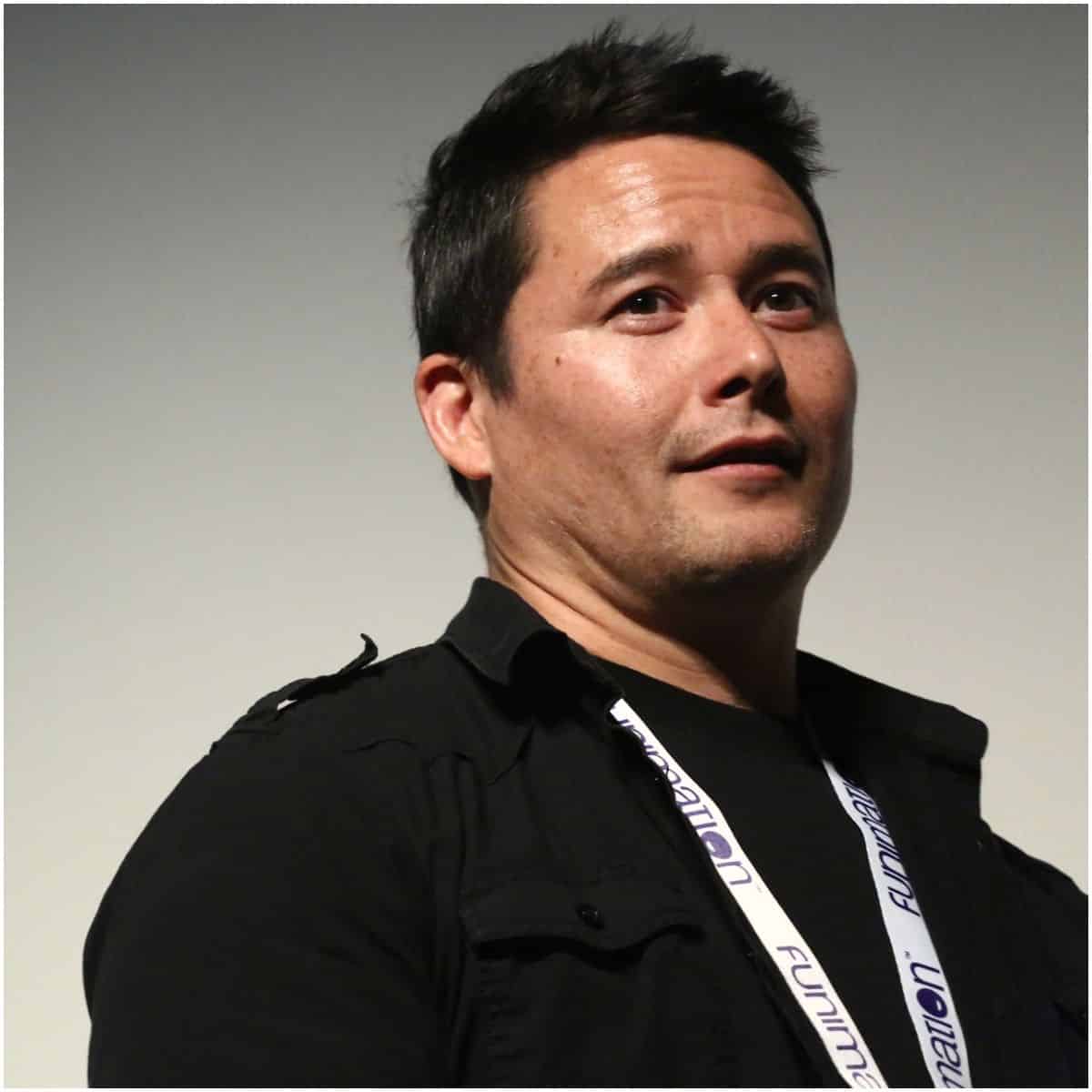 Johnny is 5′ 8″ (1,73 m) tall.
Quotes
"I record at the same place, you know, the same studio. It's a great studio, and I work with great people there."
"It feels good to know that I did something back then that was cool and is still around. But it's something I can't watch now."
"At the moment, creating music with my band Eyeshine is my most favorite. It's the only one I have complete control over."
READ MORE: Jack Klugman Biography
Trivia
Yong has mentioned being a Christian in several of his interviews.
His favorite snack is peanut M&M's.
Bosch provides the English voices for a number of anime productions and video games, including:
T.K. Takaishi in Digimon Adventure tri.;
Shotaro Kaneda in Akira;
Makoto Tachibana in Free!;
Vash the Stampede in Trigun;
Nate Adams in Yo-kai Watch;
Ichigo Kurosaki in Bleach;
Artemis in the Viz Media dubs of Sailor Moon Crystal and Sailor Moon;
Johnathan Joestar in JoJo's Bizarre Adventure;
Rantaro Amami in Danganronpa V3: Killing Harmony;
Sasori in Naruto;
Hajime Hinata/Izuru Kamukura in Danganronpa 2: Goodbye Despair;
Renton Thurston in Eureka Seven;
Yukio Okumura in Blue Exorcist;
Itsuki Koizumi in The Melancholy of Haruhi Suzumiya;
Tohru Adachi and Yu Narukami in the Persona 4 series;
Noby Nobita in Doraemon;
Izaya Orihara in Durarara!!;
Lelouch vi Britannia in Code Geass: Lelouch of the Rebellion.
Yong has partnered with Carl Weyant to form Double Helix Entertainment. Carl Weyant is an American musician, model, writer, and actor who worked with Michael Rooker and Danny Glover in the thriller – "Mysteria."
In addition to training in martial arts, Bosch also played soccer.
READ MORE: What is the net worth of Redd Pepper?
Johnny Yong Bosch – Net Worth
Bosch earned most of his wealth from working as a voice actor in more than 400 video games and anime films. For instance, he voiced in the popular 2006 anime series Trigun as well as Brad Vickers in Resident Evil: The Umbrella Chronicles.
Moreover, Yong is the frontman for the band named – Eyeshine. The band sells merch on their website – eyeshine.storenvy.com.
Therefore, American actor Johnny Yong Bosch has an estimated net worth of $3 million.
READ THIS NEXT: Stephen Furst Bio
References

https://dotandline.net/johnny-yong-bosch-trigun-interview/
https://thatshelf.com/interview-with-johnny-yong-bosch-of-bleach-and-power