What was Barbara Billingsley's net worth at the time of her death? And, who was Barbara Billingsley's spouse?
Introduction
Barbara Billingsley was an American actress who played the same character (June Cleaver) in 6 different series – Hi Honey, I'm Home (1991), Baby Boom (1988), Still the Beaver (1983), Movie Macabre (1981), The Love Boat (1977), and Leave It to Beaver (1957).
Biography
She was born Barbara Lillian Combes on December 22, 1915, in LA, USA. Barbara resided in Santa Monica, California, from 1956 until her death in 2010.
After her parents divorced when she was 4, Ms. Billingsley grew up in a single-parent home.
Her mother, Lillian Combes, worked in a sweater factory for many years.
In 1934, she graduated from George Washington High School in LA, California.
During the 1940s, Barbara had several uncredited roles in major motion pictures. During the 50s, she appeared in:
The Abbott and Costello Show (1952);
Invaders from Mars (1953);
The Bad and the Beautiful (1952);
Three Guys Named Mike (1951).
In 1955, Billingsley co-starred in the sitcom Professional Father, starring Beverly Washburn and Stephen Dunne.
In 1956, she had a role in The Brothers (with Bob Sweeney and Gale Gordon).
In the follow-up year, Billingsley co-starred opposite Natalie Trundy and Dean Stockwell in a film titled – "The Careless Years."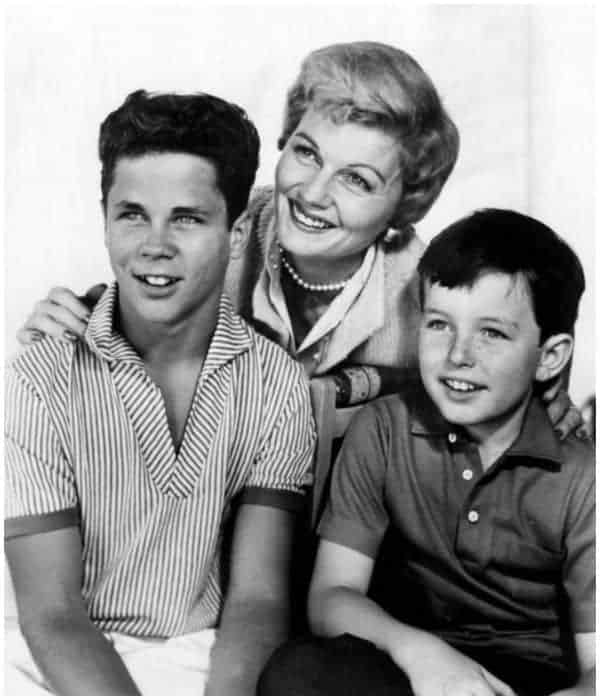 In the same year, Barbara appeared on the series – "Make Room for Daddy" in the episode "Danny's Date."
Also in 1957, Billingsley started her role on "Leave It to Beaver" as everyday mother June Cleaver, alongside Hugh Beaumont and Tony Dow.
In 1983, Billingsley reprised her role as June Cleaver in the "Leave It to Beaver" reunion television movie called – "Still the Beaver."
From 1984 to 1991, Barbara voiced the role of Nanny in Nickelodeon's "Muppet Babies."
Billingsley retired from acting at age 87, after her final role on Secret Santa (2003).
Husband
On October 11, 1940, Barbara married Glenn Andrew Billingsley, a successful restaurateur. Barbara changed her name from Combes to Billingsley when she married Glenn. The couple divorced on February 13, 1947.
On November 15, 1953, Barbara Billingsley got married to Roy Kellino. They were married until November 18, 1956, when Roy died prematurely of a heart attack.
During an interview, she said:
"Husband Roy died on a Saturday, while we were gardening."
Barbara went on to say:
"The Thursday before, I was up for the part of the mother in a series Joe Connelly and Bob Mosher were working on. Then Roy died, and nothing came of that series."
After the death of her second husband, Barbara married William Mortensen, a Santa Monica physician and widower, who was an old friend of the Kellinos.
Barbara was married to William Mortensen from 1959 to 1981 until Dr. Mortenson died.
She said in 2000:
"Our family after I married Dr. Bill turned out to be like the Cleavers."
Children
She has two sons, Drew (born in 1942) and Glenn Jr (born in 1945), from her marriage to Glenn Andrew Billingsley.
Glenn Jr married Karen Zappas in 1976. They're the parents of 3 children: Logan Billingsley, Morgan Billingsley, and Taylor Billingsley, all of whom are Barbara's grandchildren.
Death & Cause of Death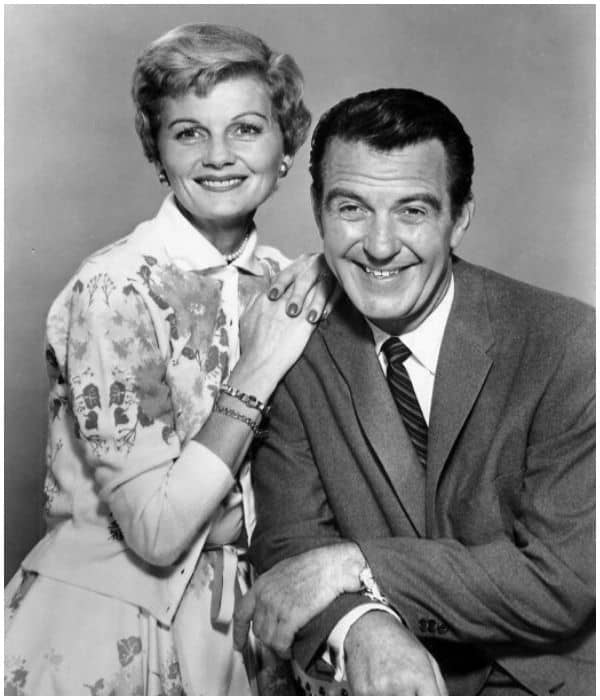 On October 16, 2010, Barbara had died of polymyalgia, at her home in Santa Monica, California, USA. Polymyalgia rheumatica is a condition that causes pain and stiffness in muscles.
Tony Dow, who played Beaver's brother, Wally Cleaver, said:
"She was as happy as a lark being recognized as America's mom."
Dow later added: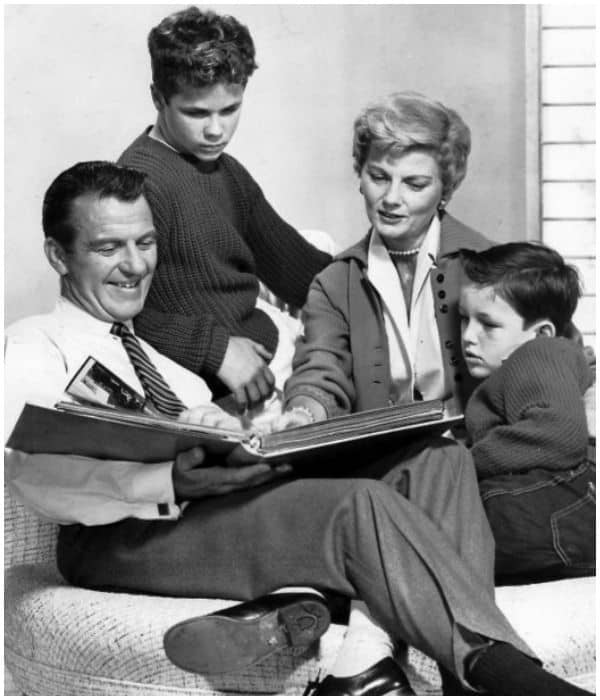 "She had a terrific life and had a wonderful impact on everybody she knew, and even people she didn't know."
Jerry Mathers, who played Theodore "Beaver" Cleaver, declared after her death:
"She will be missed by all of her family, friends, fans and most especially by me."
Interesting Fact
Just three days after her passing, actor Tom Bosley also died. They both guest-starred on the final episode of – "The Love Boat."
READ MORE: Redd Pepper Net Worth
Height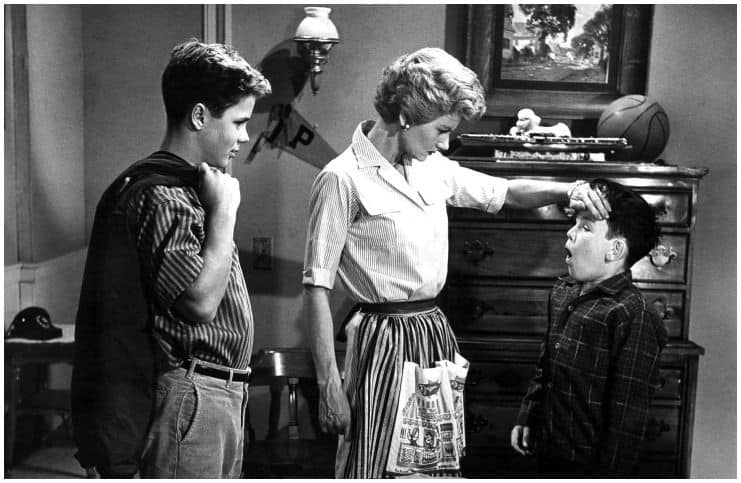 Billingsley was 5′ 5″ (1,65 m) tall.
Quotes
"People stopped me on the street and said 'I can't live up to you.' Of course, they're referring to June Cleaver."
"Don't think your dreams don't come true, because they do. You'd better be careful what you wish for."
"Now some people, they just associate you with that one role [June Cleaver], and it makes it hard to do other things."
"A long time ago, I played a lot of these roles that were seemingly nice, but underneath the character was really the murderer. So, I didn't have to do a lot of research for this character."
READ MORE: Jack Klugman Death
Trivia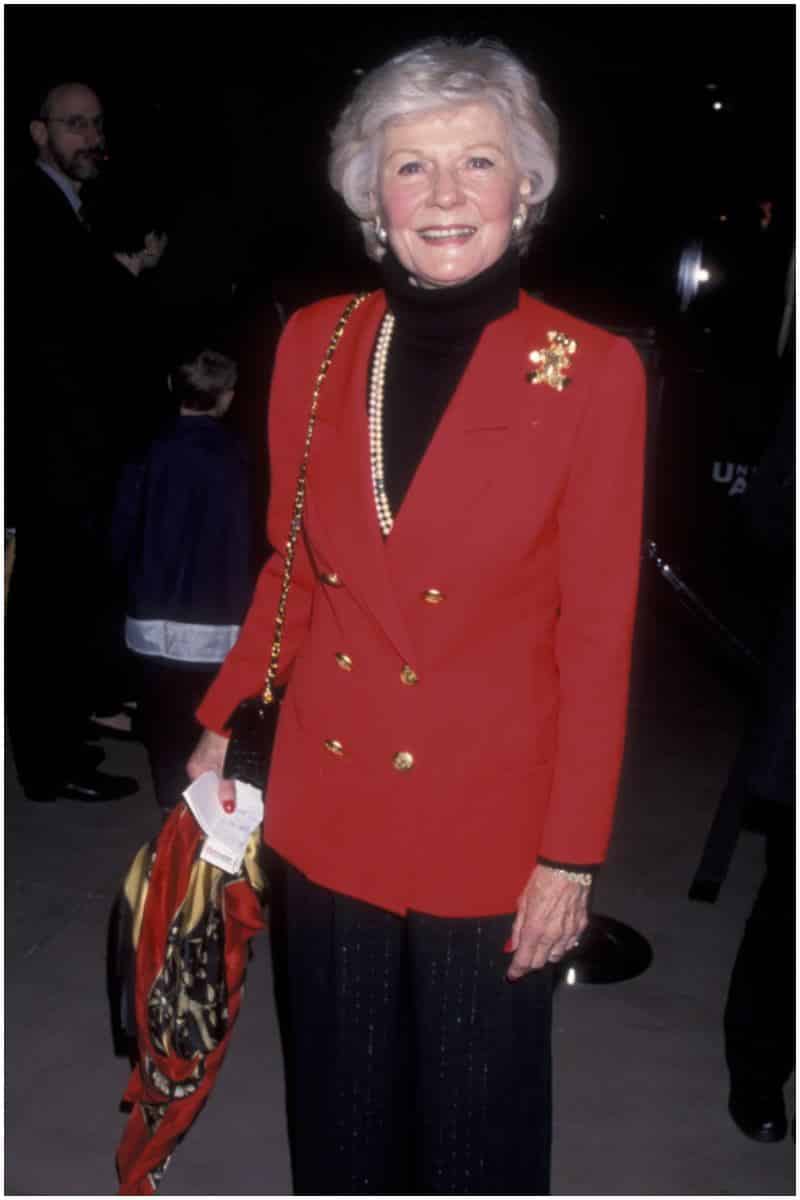 Her favorite television series to date was "Leave It to Beaver." During an interview, Barbara stated that her character was the "ideal mother."
Billingsley was voted high school prom queen.
Barbara was a member of the Unity Church, a New Thought Christian organization.
Oprah Winfrey once said that Barbara was her childhood television heroine.
She appeared in guest roles on:
Cavalcade of America;
Murphy Brown;
You Are There;
Letter to Loretta;
Schlitz Playhouse of Stars;
The Pride of the Family.
Before she became a successful actress, Barbara once worked with a magician.
READ MORE: Pat Harrington Jr. Death
Her idols were Jack Benny (an American comedian, violinist, film, and television actor, and vaudevillian) and Katharine Hepburn (an American stage and film actress).
Barbara was friends with many actors, actresses, and celebrities, including:
Jane Wyatt;
Mickey Rooney;
Shirley Jones;
Peter Graves;
Bea Arthur;
Tom Bosley;
Carolyn Jones;
Donna Reed;
Hugh Beaumont;
Alley Mills;
Richard Deacon;
Isabel Sanford;
Rod Serling;
June Lockhart;
Ronald Reagan;
Jean Stapleton;
Lucille Ball;
Phylicia Rashad;
Charlotte Rae;
Marjorie Lord;
Bonnie Franklin;
Gloria Henry;
Karen Grassle;
Yvonne De Carlo;
Esther Rolle;
Marion Ross;
Florence Henderson.
READ MORE: James O'Halloran Salary
Her hobbies included:
traveling;
sewing;
spending time with her family;
drinking wine;
tennis;
listening to the radio;
watching movies;
dining;
gardening.
Barbara Billingsley – Net Worth
Billingsley earned most of her wealth from appearing in 95 movies and TV series. But, her most lucrative was – "Leave It to Beaver." She starred in the series for 6 seasons and 234 episodes.
Therefore, at the time of her death, Barbara Billingsley had an estimated net worth of $2.1 million.
READ THIS NEXT: Who is Stephen Furst?
References

https://interviews.televisionacademy.com/interviews/barbara-billingsley
https://www.foxnews.com/leave-it-to-beaver-jerry-mathers-childhood
https://www.stuff.co.nz/leaving-the-beaver-behind-tv-smashes