Zoey Dollaz, real name – Elvis Millord, is one of the most prominent musicians in Miami. The Haitian-American rapper first gained widespread attention in 2015 with the release of his single "Blow a Check."
Biography
He was born on October 12, 1990, in the USA.
Dollaz was raised in Carrefour, Ouest outside of Port-au-Prince in Haiti.
During an interview, Elvis said:
"I was born in Miami, but I was raised in Haiti for a long time."
At age 12, at the order of the U.S. government, Millord and his mother moved from Port-Au-Prince, Haiti back to Miami. He explained:
"The US government came down there, and it was like, if you're American, you gotta go back home."
Zoey later added:
"You can't stay here. We're not leaving you here."
When asked about how was growing up in Miami, he responded:
"It wasn't that bad at all. We all had our times when we dealt with street stuff. Beef, fights, shoot-outs, drugs."
Elvis continued:
"We always had that stage in our lives being kids coming from the hood. I managed to bypass all of that with music."
Music Career
In 2012, he released his first mixtape, named – "Love, Money, & Bullets."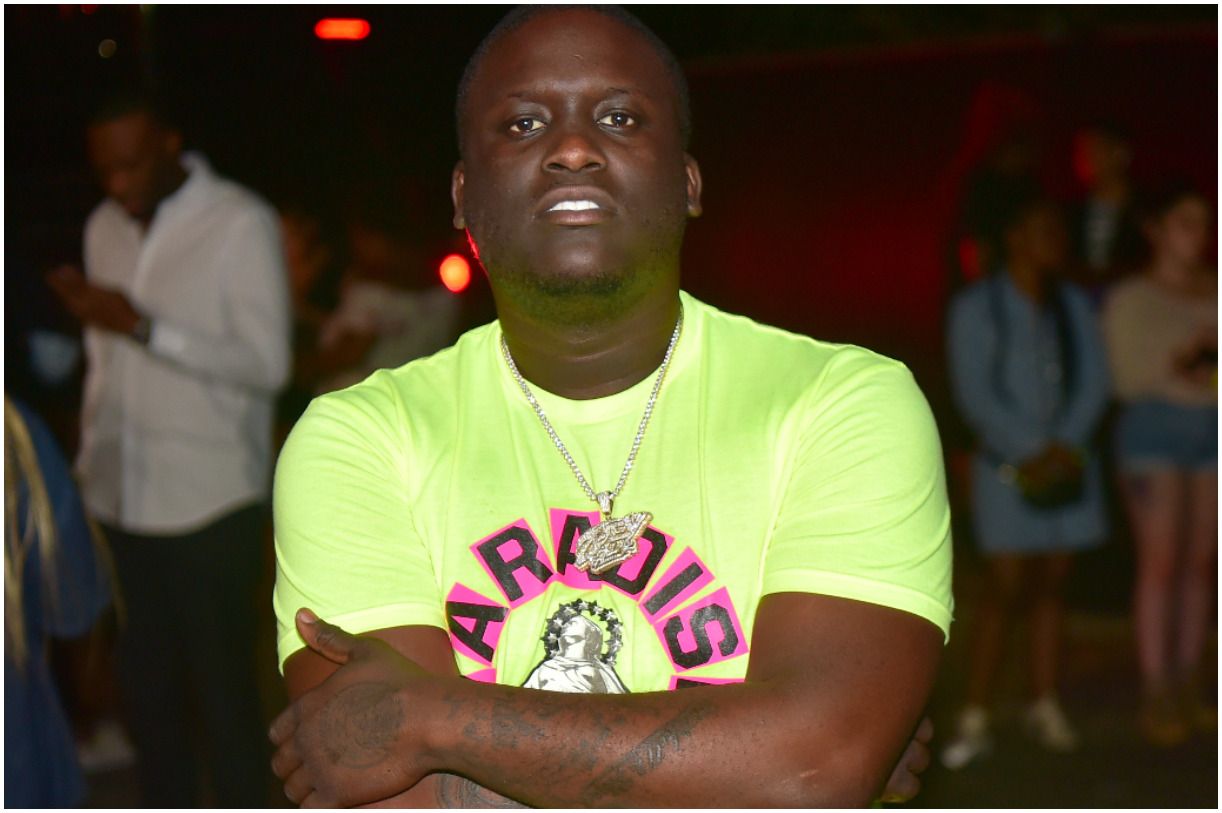 Blow a Check
In 2015, Millord released a single titled – "Blow a Check." The single was a massive hit. Later, it was remixed by artists like French Montana and Sean 'Diddy' Combs.
On July 21, 2017, he dropped a new EP, called – "M'ap Boule." It includes seven tracks featuring artists like:
Ricky Remedy;
Tory Lanez;
Casey Veggies;
A Boogie With the Hoodie;
Chris Brown;
Future.
Elvis said about the EP:
"I did expect it to do good because my fan base got a little bigger than it was the last few tapes I dropped."
The EP tracklist is:
"It's OK" Featuring A Boogie Wit Da Hoodie;
"Mula" Featuring Ricky Remedy;
"My Thang";
"Oh Yeah Yeah" Featuring Casey Veggies;
"Post & Delete" Featuring Chris Brown;
"One of One" Featuring Future;
"Bad Tings Richmix" Featuring Future & Tory Lanez.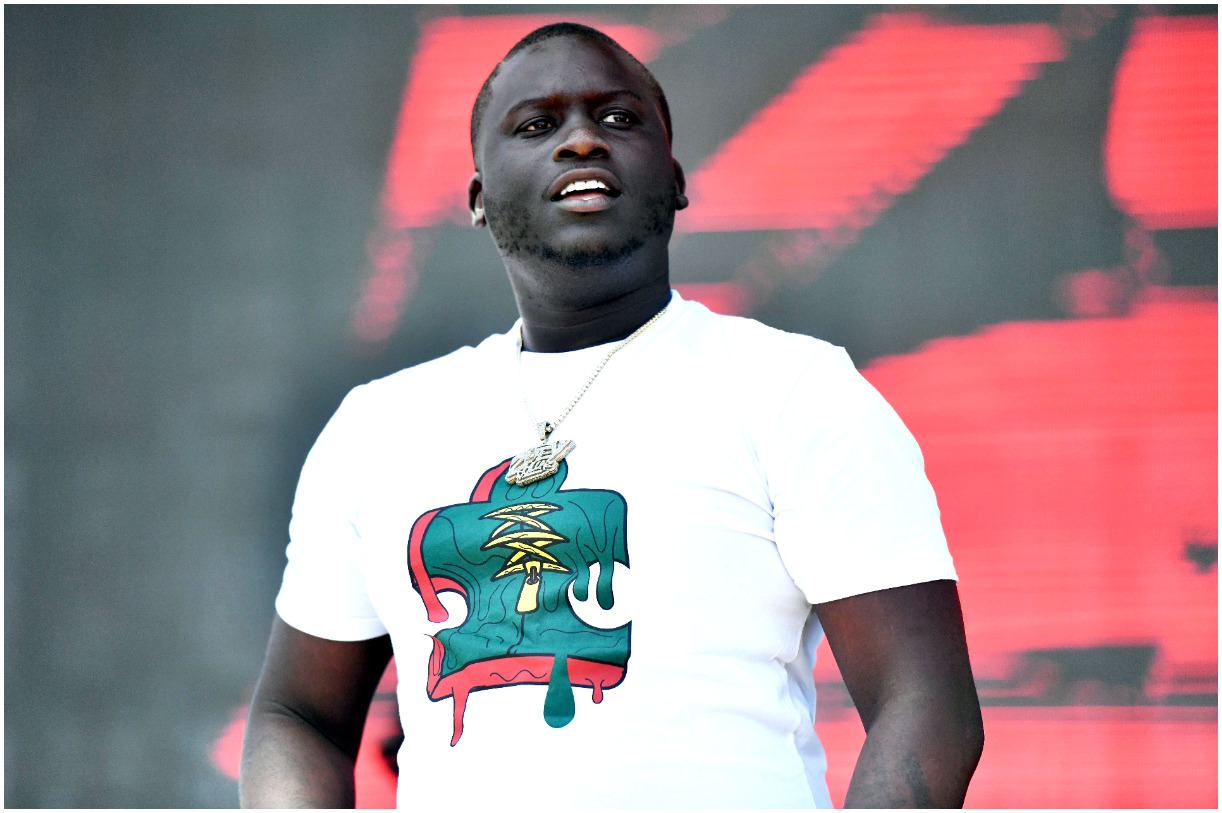 In 2018, to celebrate the underground culture of Miami, he released a mixtape, called – "Sorry Not Sorry."
In September 2018, Elvis released another EP, entitled – "Who Don't Like Dollaz." The EP featured appearances from:
Moneybagg Yo;
Tory Lanez;
Smokepurpp.
In 2019, Dollaz released his late EP, named – "Last Year Being Humble."
READ MORE: Lil Windex (DTG) Net Worth
Skinnyfromthe9
Skinnyfromthe9 and Elvis have had beef since late 2018. In 2019, Millord posted a video of Skinnyfromthe9 (real name – David Alex Villegasknown) running away from his crew after they ran into each other in the studio.
Elvis posted on his Instagram account:
"I just went to the studio to do something for Ronny J bro, and he showed up. I didn't even get a chance to talk to him–my brothers talked to him!"
YouTube
Elvis started his YouTube channel on July 22, 2011. Currently, the channel has over 37,000 subscribers.
READ MORE: Who is Witt Lowry's girlfriend?
Quotes
"More of us Haitians need to be more out there instead of being so unknown and we need to show how much more we have to offer other than being what the media show us to be."
"I'm like L.A. Reid will always be the person to sign me, and that's no story or fabrication."
"Whether you're a hustler, a businessman, whether you're in the gym, working out, whether you're a girl, everybody wants to feel like they're financially straight to blow a check."
"Most of the topics are just real-life situations that I'm dealing with, or trials and tribulations in my life, and celebrations in my life and family issues and beef in the streets that people didn't know I went through."
"I'm not just repping for me as an American rapper. I'm Haitian. I'm repping for a whole culture."
"One of my favorite songs is my new single that's about to release which is titled Anything."
"Last year being humble, I'm going broke in Gucci/Niggas talkin' 'bout a rumble, I bring them smoke like loosies."
"The more time you spend, the more better you get, the more you get better as a person, as an artist."
READ MORE: Jessie Reyez Net Worth
Trivia
When Zoey was young, he immigrated to the Allapattah neighborhood in Miami where his mother started a transportation business.
He once said:
"I grew up listening to Jay Z, Biggie, Lloyd Banks, Eminem, Nas, Big-L, Eazy-E, a few of them."
Zoey Dollaz – Net Worth
Elvis earns most of his money from rapping. Some of his most popular songs include – Moonwalk and Blow A Check. For instance, "Blow a Check" received over 1 million plays on SoundCloud. In addition, he earns money from his YouTube channel (advertisements) and Instagram (sponsored posts). Therefore, Zoey Dollaz has an estimated net worth of $1 million.
Featured image source – © Guliver / Getty Images.
READ THIS NEXT: Who is Till Lindemann?
References

https://www.complex.com/zoey-dollaz-chris-brown-post-and-delete
https://www.hotnewhiphop.com/zoey-dollaz-gunnas-hot-new-song
https://www.vladtv.com/article/zoey-dollaz-skinnyfromthe9-react-to