Jessie Reyez is a Colombian-Canadian artist from Toronto who rose to fame with the release of two singles, "Figures" and "Shutter Island" in 2016.
Also, she performed "Figures" at the 2017 BET Awards. The song is part of her debut EP, Kiddo.
The musician is currently signed to Universal Music Group and Island Records.
Biography
She was born on June 12, 1991, in Toronto, Canada, to Colombian parents.
Reyez grew up with a brother and a younger sister. Her family later moved to Brampton.
She once said:
"I got the opportunity to grow up around different cultures, especially being a child of an immigrant family."
Jessie also said:
"I love everything about Toronto but the winter."
She first started to record music when she was just eight years old. The young artist was inspired to pursue music by her father. During an interview, Jessie recalled:
"I was very small when I started making music."
She later added:
"I think the first song might have been when I was like, in grade one, maybe?"
In 2014, Jessie and American rapper King Louie released a joint single named – "Living in the Sky."
Her first big break was an Amy Winehouse-reminiscent soul ballad, called – "Figures." The song is inspired by a cheating ex-lover.
She said:
"I was just broken. I was depressed."
Jessie went on to say: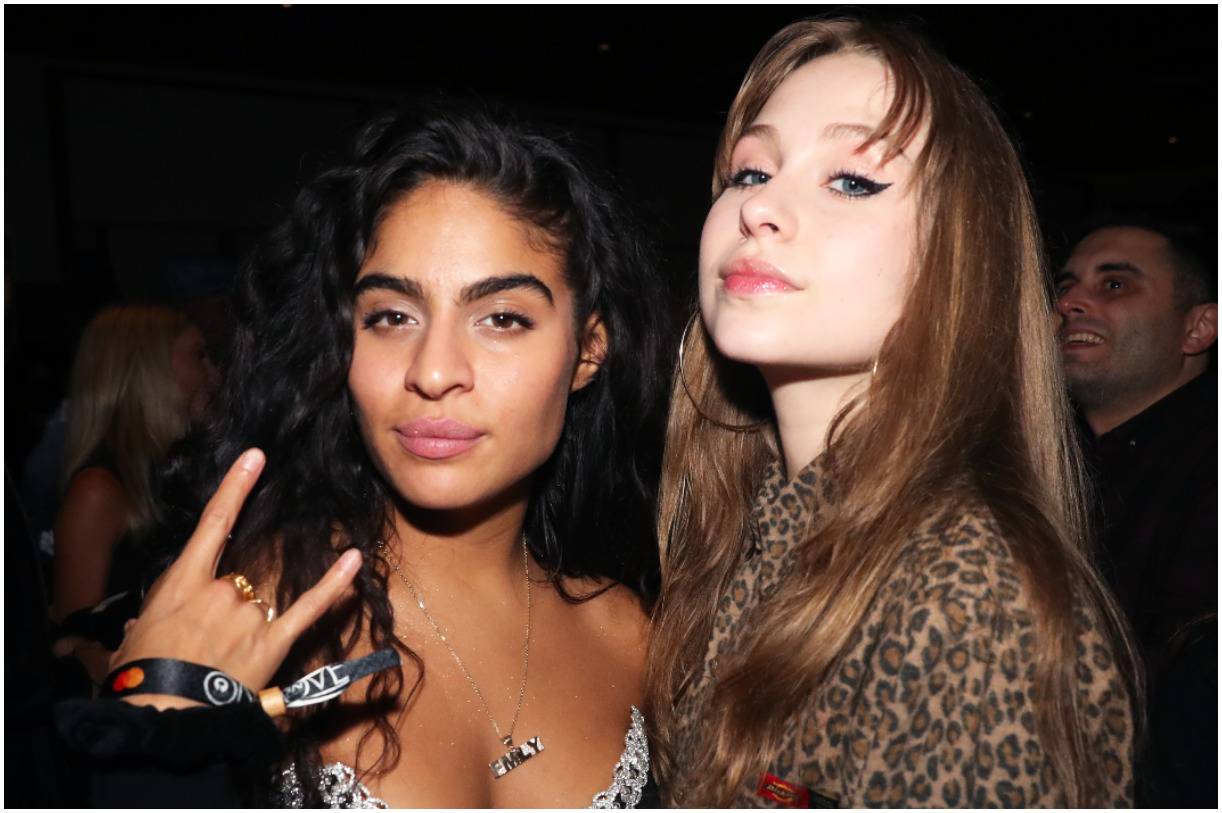 "I showed up at the studio looking a mess."
Her single "Figures" debuted on Zane Lowe's radio show. It became a minor Canadian hit in 2016.
"Figures" garnered more than 20 million global video views and has reached over 80 million streams worldwide. Also, it peaked at number 58 on the Canadian Hot 100 in 2017.
During a recent interview, the singer declared about Figures:
"'Figures' was a time capsule of a breakup that I went through."
Reyez continued:
"I was just going through it, and crying, and sad, and happy to be away from home, because I was across the pond in Europe at the time."
In early 2017, Jessie toured Europe, opening for PartyNextDoor (real name – Jahron Anthony Brathwaite) and released the single "Shutter Island."
In April 2017, she released her debut EP, Kiddo. She said about the EP:
"The calligraphy was done by my nephew, the album cover was shot by my cousin, and the little girl on the cover is my niece."
In the music video for "Great One," Reyez also pays tribute to her family's origins.
In 2018, she supported Halsey's arena tour across North America and played massive festivals like Afropunk and Lollapalooza.
In the same year, she released a reprised version of "Figures," which was performed live alongside Daniel Caesar at the Juno Awards. Later that year, she received a Socan Songwriting Prize nomination.
In August 2018, Jessie collaborated with Eminem on "Good Guy" and "Nice Guy," from the album "Kamikaze."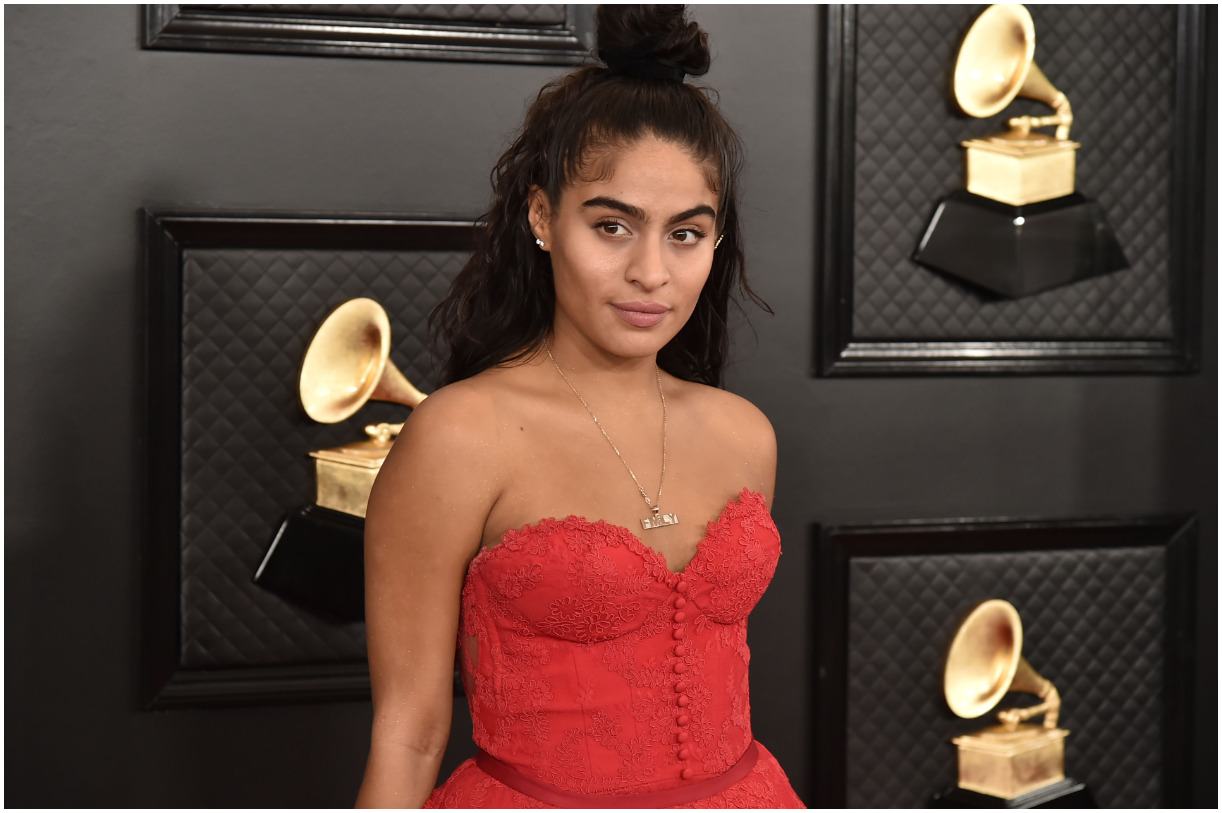 In 2019, Reyez had a cameo in the Netflix film, Someone Great.
On April 9, 2019, she released the single "Imported'" featuring a re-working of a song off her last EP.
She released her second EP, named – "Being Human in Public," in 2019. The EP won R&B/Soul Recording of The Year at the 2019 Juno Awards.
On March 27, 2020, Reyez released her debut album, "Before Love Came to Kill Us."
READ MORE: Ezra Koenig Net Worth
Gatekeeper
In the 2017 song "Gatekeeper," she describes the story of a music industry insider who tempted her with fame, money, and connections in return for sexual favors.
In 2018, the musician revealed on her Twitter account that the music producer in the song was the Grammy-winning producer Noel Fisher, who produced Beyoncé's 7/11 and Drunk In Love.
In addition, Noel 'Detail' Fisher has worked on albums by:
DJ Khaled;
Lil Wayne;
Christina Aguilera;
Good Charlotte;
Drake.
Jessie wrote:
"One night, over 6 years ago Noel 'Detail' Fisher tried this on me. I was lucky and I got out before it got to this."
Reyez also wrote:
"I didn't know what to say or who to tell. I was scared. Fear is a real thing. The girls that came out are brave as hell."
In 2018, model Kristina Buch filed a sexual assault lawsuit against Noel "Detail" Fisher. In 2019, Detail was ordered to pay Buch $15 million by an LA court.
Boyfriend
There is no information regarding Jessie Reyez's boyfriend.
READ MORE: Porter Wagoner Biography
Quotes
"I'm a fan of writing, and writing letters, because I hate when I'm trying to get a thought out and I can't."
"When you finally realize the mirror is your best friend, life just gets sunnier."
"I think I've written songs about someone before I met them."
"One day, I'm just going to hug the people I love, say goodbye, and disappear into the jungle forever."
"I like to sing about stuff I don't like to talk about."
"Lately, anytime I'm angry or upset, I ask God to guide my words. It's been helping."
"The more you love someone, the more power you give them to hurt you."
Trivia
When asked if there any other people who she would love to work with, the artist responded:
"Frank Ocean. I have so much respect for him. It'd be incredible."
In 2019, she was named a Forbes 30 Under 30 honoree in Music.
In 2018, Reyez won the Juno Award for Breakthrough Artist of the Year at the Juno Awards. In the same year, she received the nomination for MTV Europe Music Award for Best New Act.
Jessie has worked with famous artists and producers like:
Chance the Rapper;
Babyface;
Skrillex.
READ MORE: David Allan Coe Net Worth
Jessie Reyez – Net Worth
Reyez earned most of her wealth from her music.
For instance, "Being Human in Public" won R&B/Soul Recording of The Year at the 2019 Juno Awards. Her EP, Kiddo, led to 4 nominations at the 2018 Juno Awards, winning Breakthrough Artist.
Moreover, her 2016 single "Figures" was certified double Platinum by Music Canada and Gold by the RIAA and peaked at number 58 on the Canadian Hot 100 in 2017.
Additionally, she has a YouTube channel with over 433 million views – about $1 million in revenue before taxes.
Therefore, Canadian singer Jessie Reyez has an estimated net worth of $1.5 million.
Featured image source – © Guliver / Getty Images.
READ THIS NEXT: Who is Till Lindemann's wife?
References

https://www.vibe.com/2018/10/next-jessie-reyez-being-human-in-public
https://www.hot97.com/news/interviews/jessie-reyez-being-savage-dms
https://www.clashmusic.com/features/something-so-special-jessie-reyez-