What is Adam Conover's net worth? Is Adam Conover married?
Introduction
Adam Conover (birth name – Adam Olmstead Conover) is an American writer, stand-up comedian, YouTuber, podcaster, and cast member of the popular comedy show "College Humor."
Conover also has his own television series on truTV called – "Adam Ruins Everything."
Adam usually shines the light on popular trends and false impressions, debunking false ideas that pervade American society.
Biography
He was born in Wading River, New York, USA.
Adam has a sister, Emily, who is a science reporter with a Ph.D. in particle physics.
His mother, Margaret, is a botanist, while his father, David, is a marine biologist.
Conover graduated from Shoreham-Wading River High School in 2000.
During high school, Adam became interested in theater.
In 2004, he graduated from Bard College, in Annandale-on-Hudson, New York, with a Bachelor's degree in Philosophy.
During college, Conover created the sketch comedy group, named – "Olde English."
The group was named "Best Sketch Group on the Web" by Cracked.com. They also performed at HBO's Comedy Fest in Aspen.
Adam Ruins Everything
Adam began working for CollegeHumor in 2012. While working there, he created a web series called – "Adam Ruins Everything."
The show aims to reveal hidden and untold truths/facts about everyday services and goods, and other ideas taken for granted. To back up his claims, Conover refers to peer-reviewed articles.
The show debuted on September 29, 2015, with a 12-episode season on truTV.
The second season of "Adam Ruins Everything," aired from July 2017 to April 2018. It "ruined" a variety of topics, including – having a baby, the suburbs, dating, college, and weight loss.
He said:
"This year, we have a segment coming up on mammograms and breast cancer that is obviously very serious because of how many people are affected by breast cancer."
Adam went on to say: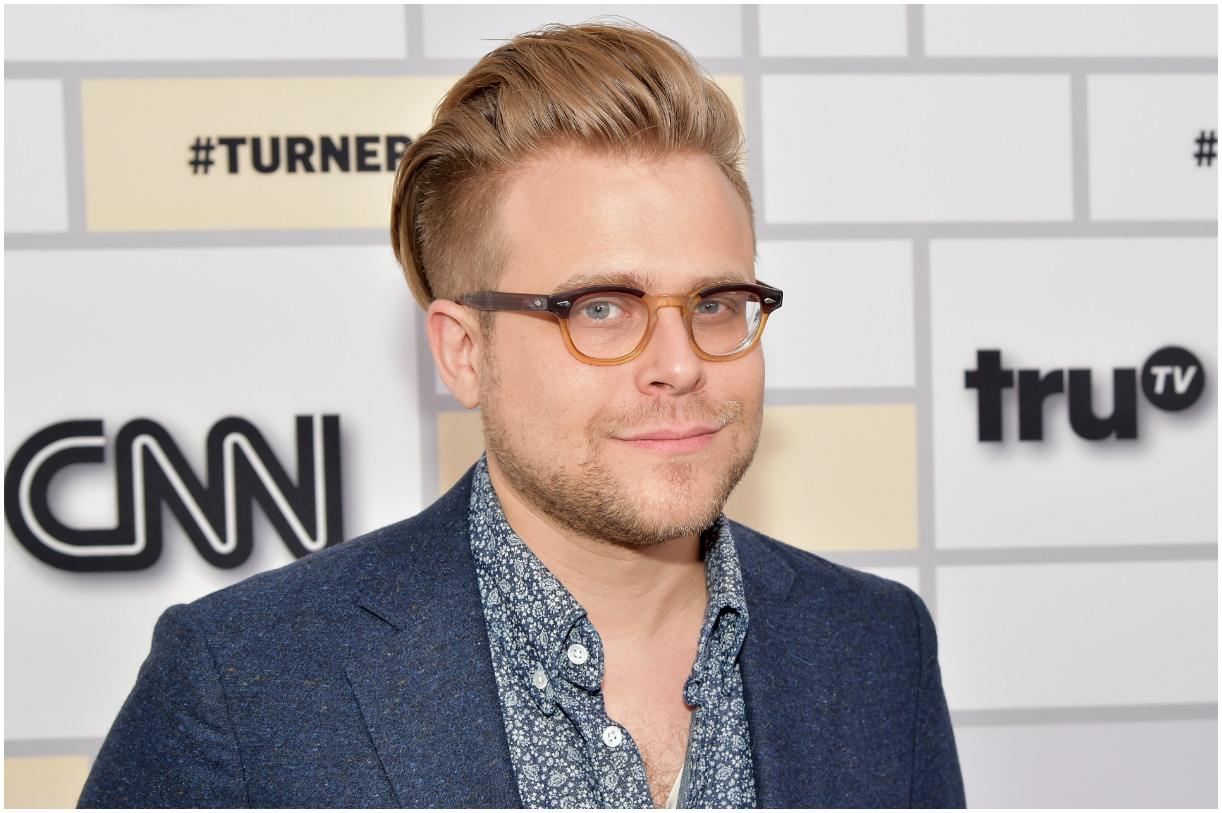 "And we think of those as being double-black-diamond segments where we work extra hard to get them right."
The series premiered on Netflix in the US on September 30, 2018.
The New York Times called 'Adam Ruins Everything':
"one of history's most entertaining shows dedicated to the art of debunking."
Conover also hosted a standup show at Upright Citizens Brigade in Los Angeles called "Fresh Out!" as well as a weekly video gameplay cast called – "Fave Game."
Note – "Fresh Out!" is a bicoastal stand-up show that featured guests including:
Janeane Garofalo;
Mike Birbiglia;
David Cross;
Jim Gaffigan;
John Mulaney;
Zach Galifianakis.
Additionally, Adam used his voice for several BoJack Horseman characters, including Bradley Hitler-Smith.
Note – BoJack Horseman is an American adult animated comedy-drama series that premiered on August 22, 2014, on Netflix.
Moreover, Conover created a photoblog – "Humans of Los Angeles."
From 2014 to 2019, Adam performed in 18 episodes of the TV series BoJack Horseman.
Podcast
Adam has his own podcast, during which he talks to exceptional experts, revealing thought-provoking new perspectives and shocking truths. Every episode is laser-focused on one topic.
READ MORE: Jamie O'Brien & Tina Cohen
Girlfriend
Adam Conover is romantically involved in a relationship with Lisa Hanawalt, an American illustrator who has published three books of illustrations as well as comic series.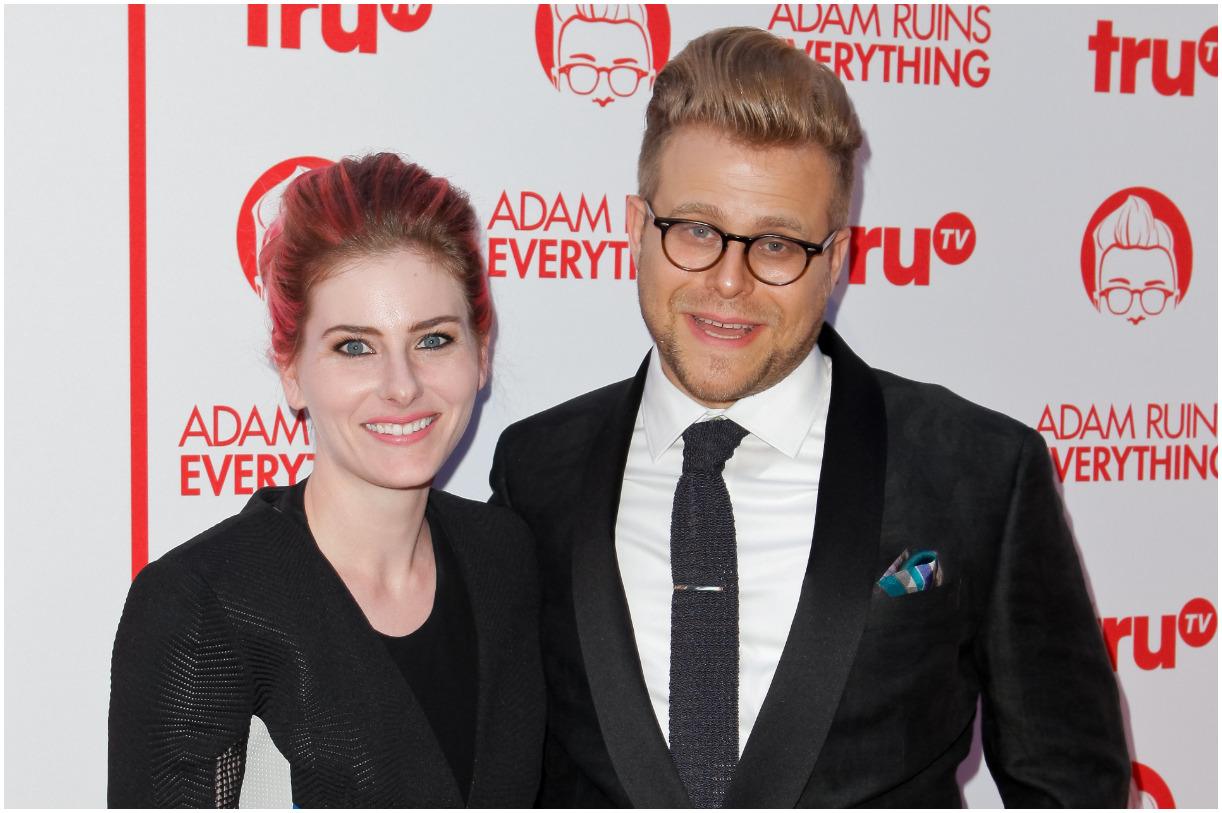 On August 21, 2018, Lisa released a graphic novel with Drawn and Quarterly named – "Coyote Doggirl."
On April 16, 2019, the couple celebrated 10 years of relationship together.
During a recent interview, Hanawalt confessed:
"I had a crush on Adam from watching him in comedy sketches with Raphael."
Height
Adam is 5′ 9″ (1.75 m) tall.
READ MORE: Tim & Jenn Tracker
Quotes
"Money has proven to be more powerful than our democratic ideals; instead, autocratic ideals seem to be spreading here, via capitalism."
"Knowledge and hope often go together; the more you know about a problem, the better you know how to solve it."
"Putting knowledge into practice, that's a whole other ball of wax."
"I have a problem with people who think that hard work needs to be accompanied by suffering; by poverty; by vulnerability; by harm."
"If you know more about it, you are de facto empowered. Knowledge is only the first step."
"Tens of millions of Americans are unable to find an affordable place to live. Yet any discussion of that fact is totally absent from political media. Why?"
"I have a really wonderful research staff and that staff is made of journalists, people from the world of science."
"I think it's the ultimate irony that more opportunities come your way [as you get] more successful."
READ MORE: Is David Platt married?
Trivia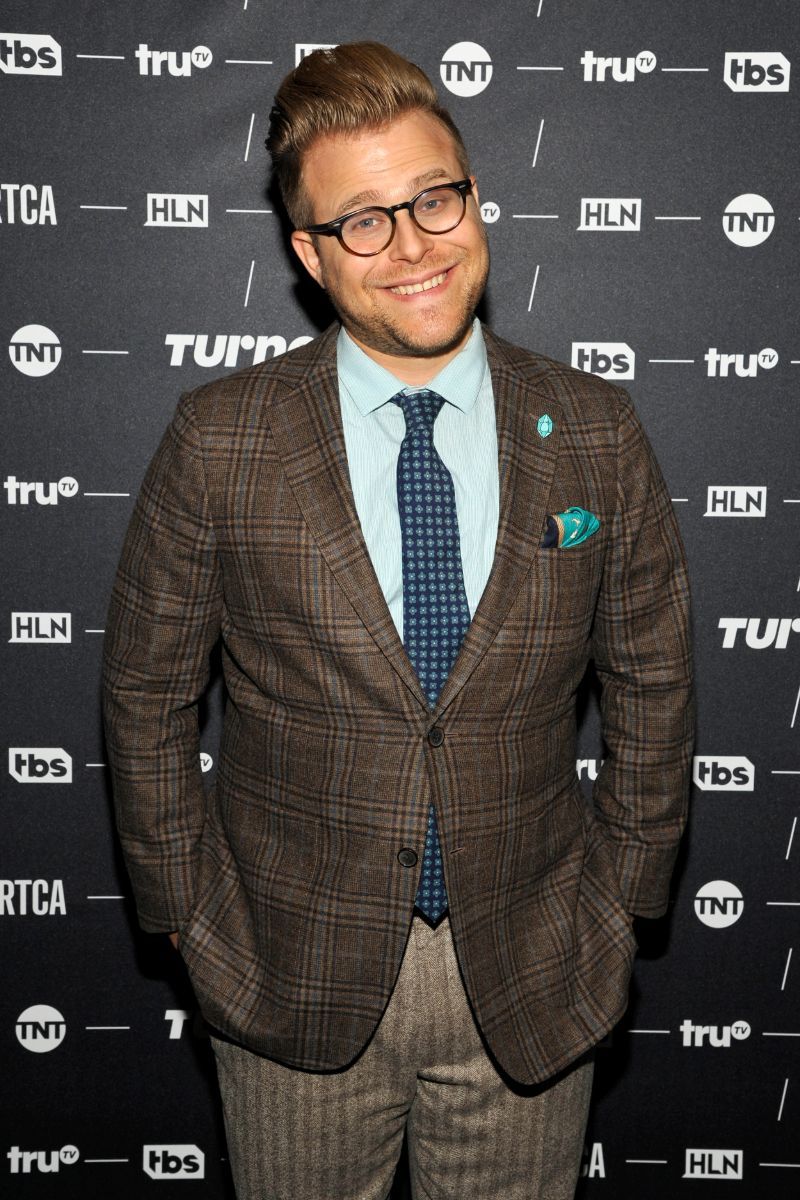 In 2019, Adam voiced the character of "Big_Hairy_Stallion_69" on the Netflix series "Tuca and Bertie," an animated sitcom that was created by his girlfriend.
On April 17, 2019, he was a guest on The Joe Rogan Experience.
On August 17, 2018, Adam was a guest on Real Time with Bill Maher.
He said about his daily habit:
"The idea that you must bathe every day is, to a certain extent, a manufacture on the part of the soap industry."
Adam continued:
"Despite knowing this truth, I still am stuck in this cycle."
In 2018, he was the headliner on the first night of the annual CSICon conference for skeptics.
Adam is the only member of his family who doesn't have a Ph.D.
In March 2016, Conover gave a talk at a marketing conference arguing that millennials (people born between 1981 and 1996) don't really exist.
His sentences frequently start with "Actually-."
Adam Conover – Net Worth
Conover earned most of his wealth from his show – "Adam Ruins Everything."
In addition, he has several other projects, including a podcast, a YouTube channel, and an online merchandise shop.
His show, The G Word with Adam Conover, premiered on Netflix in May 2022.
Therefore, Adam Conover has an estimated net worth of $1.5 million.
READ THIS NEXT: Who is Mark Whitacre?
References

https://www.indiewire.com/adam-conover-interview
https://www.forbes.com/discussion-with-adam-conover-about-his-podcast
https://www.inverse.com/article/55460-adam-conover-interview