What is Mark Whitacre's net worth? Also, who is Mark Whitacre's wife?
Introduction
Mark Whitacre is an American former FBI informant and business executive who was imprisoned for nearly eight years.
He is the highest-ranked executive of any Fortune 500 company to become a whistleblower in United States history.
His undercover work with the FBI during the Archer Daniels Midland scandal was the inspiration for the 2010 Discovery Channel documentary titled – "Undercover" and the 2009 film – "The Informant," starring Matt Damon as Whitacre.
Biography
He was born on May 1, 1957, in the US.
After simultaneously completing M.S. and B.S. degrees at Ohio State University in an Honors program, Whitacre then earned his Ph.D. degree at Cornell University in Biochemistry. At Cornell University, Mark developed his thesis on nutritional biochemistry.
After receiving his Ph.D., he accepted a position with Ralston Purina in St. Louis, MO. Within two years, he received an offer from Degussa Chemicals (currently known as Evonik), a multi-billion dollar company.
Archer Daniels Midland
The Archer Daniels Midland Company is an American global commodities trading and food processing corporation with headquarters in Chicago. ADM incorporated its ingredients into many famous brands, such as – Kellogg's Cereal, Kraft Foods, and Coca-Cola.
Mark was president of the BioProducts Division at ADM.
In 1992, he went to the FBI to inform them that he and other Archer Daniels Midland executives were involved in an illegal multinational lysine price-fixing scheme.
Whitacre wore a wire for about three years for the FBI, helping to establish one of the largest price-fixing cases in the United States history.
Mark said about the experience:
"Being undercover for the FBI was indeed a very unique experience."
In the late 1990s, he was sentenced to 9 years in federal prison for embezzling $9.5 million from Archer Daniels Midland at the same time he was helping the FBI price-fixing investigation.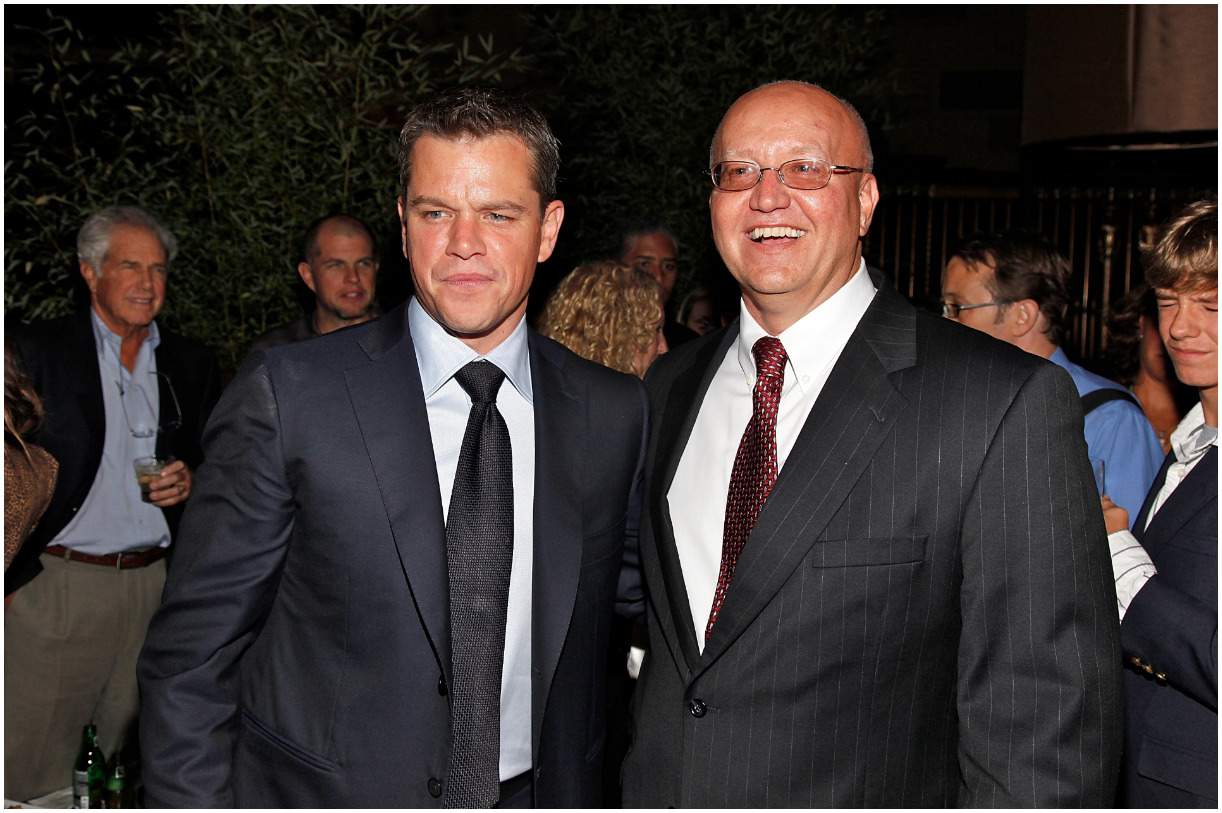 On March 4, 1998, Whitacre entered federal prison in Springfield, Missouri as inmate number 07543-424.
During a recent interview, Mark said:
"I take responsibility for what I did, but I can say that I paid a tremendous price as well."
Whitacre was released in December 2006 on good behavior after serving eight and a half years.
Since then, he works as President of Operations and Chief Operating Officer at Cypress Systems, Inc.
Books
His life was portrayed in several books:
Rats in the Grain;
The Informant.
James B. Lieber, the author of Rats in the Grain, tried to obtain Presidential Clemency or a Pardon for Mark.
Movie
Whitacre was portrayed by Matt Damon in the film The Informant.
The film was written by Scott Z. Burns and directed by Steven Soderbergh.
Mark said about The Informant:
"Well the movie that came out in 2009 was The Informant, and Matt Damon played me."
Whitacre continued:
"If you look up or Google me, look at my website, markwhitaker.com, you'll see that Matt Damon and I are identical twins."
In another interview, Whitacre declared:
"When we met Matt Damon last week, that's one of the things he was really concerned about. He said, "I hope I really portrayed your plight and mental illness in a sensitive way."
The Informant had grossed over $41 million worldwide and more than $33 million domestically.
Documentary
In 2009, Mark was featured in a documentary titled – "Undercover: Operation Harvest King" on the Discovery Channel.
READ MORE: Rob Bell Net Worth
Wife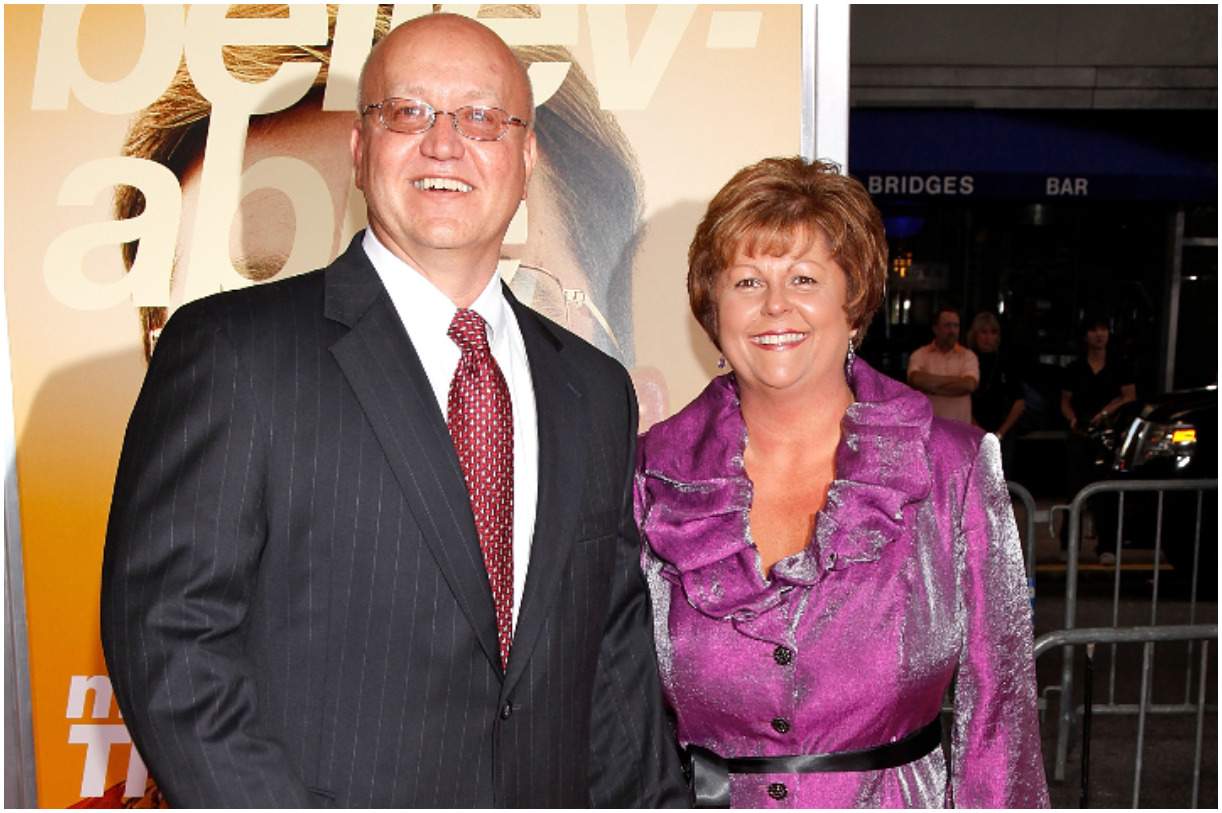 On June 16, 1979, Mark Whitacre married Ginger Gilbert, his high school sweetheart.
Whitacre said about his wife:
"My wife I met when she was in 7th grade and I was in 8th grade."
Mark went on to say:
"We were in the school band together, went to all of our proms together in high school."
Ginger actually pushed Mark to confess his role in Archer Daniels Midland's criminal conspiracy to the FBI. He said:
"It was Ginger who was the true whistle-blower of the ADM case."
Whitacre continued:
"If it was not for a 34-year-old stay-at-home mom of three young children, the largest price-fixing scheme in United States history may never have been exposed."
Children
The couple has three grown children. In 1984, Mark and Ginger adopted three children.
They live in Florence, Kentucky, near Cincinnati.
READ MORE: Is David Platt married?
Quotes
"No one is above the law, no matter how successful, no matter how wealthy, and no matter how educated."
"I have no regrets on blowing the whistle."
"Most people have never heard of us, but chances are, they've never had a meal we're not a part of."
"I learned my family was the most important thing in my life."
"I made some horrific decisions and broke some serious federal laws."
Trivia
In 2012, Mark was a keynote speaker for the 40th Annual NAPSA Conference.
In 2011, he was a guest speaker at the Quantico FBI Academy.
He also presented on ethics at:
MIT;
Cornell University;
Harvard University;
Wharton School of Business;
Toyota;
Citicorp;
Morgan Stanley.
Whitacre was diagnosed with bipolar I disorder. Suferrers with bipolar I disorder have severe mania that requires hospitalization or at least one manic episode, which persists for seven days or longer.
During his incarceration, Mark became a Christian.
READ MORE: Adela King Net Worth
Mark Whitacre – Net Worth
Whitacre earned most of his wealth from working for Archer Daniels Midland. There, Mark was earning $3 million per year. He once said – "my base salary and stock options combined were well into seven figures, and I had free access to one of the many corporate jets."
In addition, Whitacre has been involved with two international companies in the Southeast Asia market. Since 2006, he is the chief operating officer and President of Operations at a California biotechnology firm.
Therefore, American business executive Mark Whitacre has an estimated net worth of $13 million.
READ THIS NEXT: Jenn Tracker Net Worth
References
https://www.al.com/life/2020/10/matt-damons-10-best-movies
https://www.huffpost.com/entry/price-fixing-conspiracy
https://money.cnn.com/2009/09/24/news/companies/the_informant_mark_whitacre