Peter Orszag is an American economist and banker. Peter was the firm's Head of North American M&A and Global Co-Head of Healthcare. Currently, Orszag is the CEO of Financial Advisory at Lazard, effective June 2019.
In addition, he was President Barack Obama's director of the Office of Management and Budget. Also, Orszag is a Bloomberg Opinion columnist.
He was born on December 16, 1968, in Boston, USA.
Peter grew up in Lexington, Massachusetts, as the son of Steven and Reba Steven Orszag. His brother is Jonathan Orszag, a Senior Managing Director at Compass Lexecon.
His mother was the president and owner of a research and development company, whereas his father was a math professor at Yale University.
His paternal great-grandparents were Jewish immigrants from Hungary who immigrated to NYC in 1903.
Peter graduated summa cum laude in economics from Princeton University. He obtained a Ph.D. in economics from the London School of Economics.
Orszag is a member of Phi Beta Kappa and was a Marshall Scholar 1991–1992.
From 2007 to 2008, he was the director of the Congressional Budget Office. Orszag actually served in 2 different jobs in the Clinton administration, as a top adviser to the director of the National Economic Council as well as a senior economist at the Council of Economic Advisors.
Orszag holds an honorary doctorate from Rensselaer Polytechnic Institute and is a member of the National Academy of Medicine, the Hamilton Project Advisory Council (the Project provides a platform for many economic thinkers to inject innovative policy options into the national debate), the Trilateral Commission, and the Marshall Scholarship Alumni Advisory Board.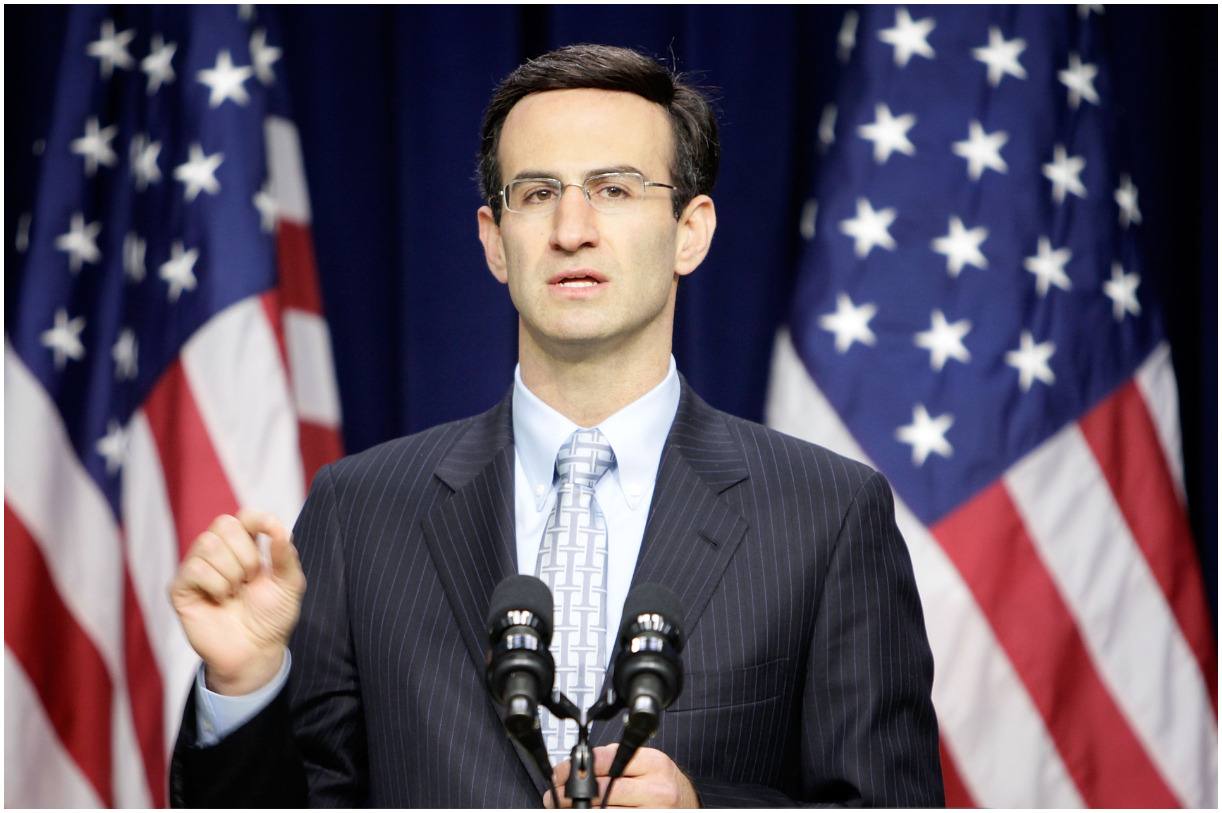 Peter was bought by FTI Consulting Inc. for a reported $70 million and formed a consulting group called Sebago Associates, that merged into Competition Policy Associates.
Citigroup
He joined Citigroup in 2011. Peter held two jobs at Citigroup: Chairman of the Financial Strategy and Solutions Group and Vice Chairman of Corporate and Investment Banking.
According to New York Magazine:
"For an ambitious economist like Orszag, going to work for Citigroup represented a choice. As a young staffer working in the Clinton White House, he saw laid before him two different paths: Stiglitzism and Rubinism. There were both intellectual and career-arc components to these."
The article also stated:
"Orszag possessed an ambition that would take him beyond the ivory tower. He ultimately chose Rubinism. It makes perfect sense that Orszag would have been drawn toward Rubin."
Prior to joining Citigroup, he served as a Contributing Columnist at the New York Times as well as a Distinguished Visiting Fellow at the Council on Foreign Relations.
Moreover, Peter is a Nonresident Senior Fellow in Economic Studies at the Brookings Institution.
Office of Management and Budget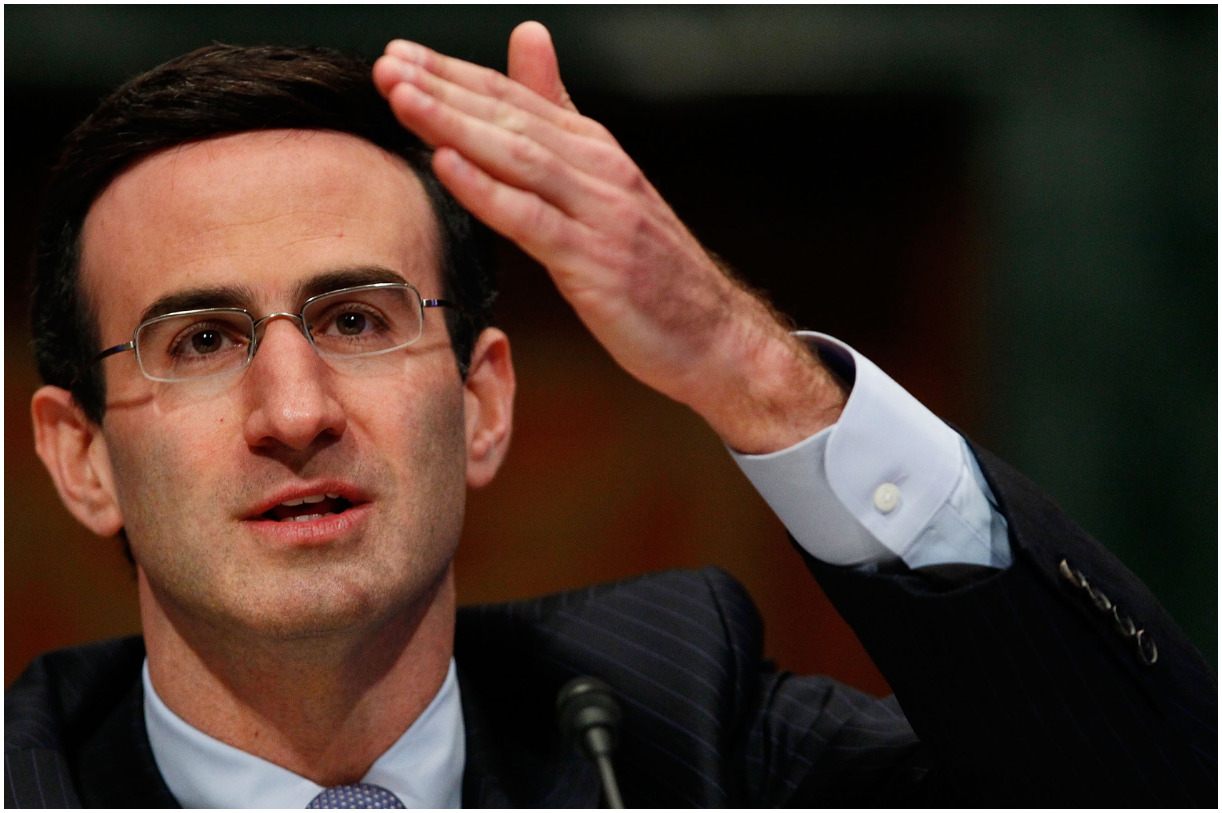 On November 25, 2008, President Obama announced that Peter would be his nominee for director of the Office of Management and Budget, the arm of the White House responsible for overseeing the effectiveness of federal programs and crafting the federal budget.
During an interview with New York magazine, Peter said:
"I didn't want to do it. Having worked in a White House before, I knew how the infighting can become all-consuming, and I didn't want to fall into that trap again."
He left the White House after rebuking administration policy on The New York Times op-ed page and took a job at Citigroup.
Effective June 2019, he will serve as CEO of Financial Advisory, overseeing the firm's advisory work for governments and corporations across the globe.
Healthcare
He has written in The New York Times about malpractice lawsuits and how doctors must perform unnecessary testing to cover themselves from lawsuits because of the "customary practice" basis of those laws.
Books
He has coauthored or coedited a number of books, including:
American Economic Policy in the 1990s (MIT Press: 2002), co-edited with Jeffrey Frankel;
Protecting the American Homeland: A Preliminary Analysis (Brookings Institution Press:2002), with Michael O'Hanlon, David Gunter, Robert Litan, Ivo Daalder, Mac Destler, and James Steinberg;
Protecting the American Homeland: One Year On (Brookings Institution Press: 2003), with Michael O'Hanlon, Ivo Daalder, James M. Lindsay, Robert Litan, Mac Destler, David Gunter, and James Steinberg;
Saving Social Security: A Balanced Approach (Brookings Institution Press: 2004), with PeterDiamond. Revised paperback edition, 2005;
Aging Gracefully: Ideas to Improve Retirement Security in America (Century Foundation Press: 2006), with J. Mark Iwry and William G. Gale;
Protecting the Homeland 2006/7 (Brookings Institution Press: 2006), with Michael D'Arcy, Jeremy Shapiro, Michael O'Hanlon, and James Steinberg;
Moneyball for Government (Disruption Books: 2014), co-edited with Jim Nussle.
Awards
Some of his awards include the following:
John Glover Wilson Memorial Prize in Economics, Princeton University, June 1991;
Phi Beta Kappa, June 1991;
Marshall Scholarship, 1991–1992;
M.Sc. Economics Prize for top student, London School of Economics, June 1992;
Honorary Doctorate and Commencement Speaker, Rensselaer Polytechnic Institute;
First Annual Good Governance Award, Mosbacher Institute, Texas A&M University, 2011.
Wife
He was married twice. His first wife was Cameron Rachel Hamill. They had 2 children before divorcing. They divorced in 2006.
On September 25, 2010, Peter Orszag got married to Bianna Golodryga, an American journalist who was the co-anchor of the weekend edition of ABC's Good Morning America.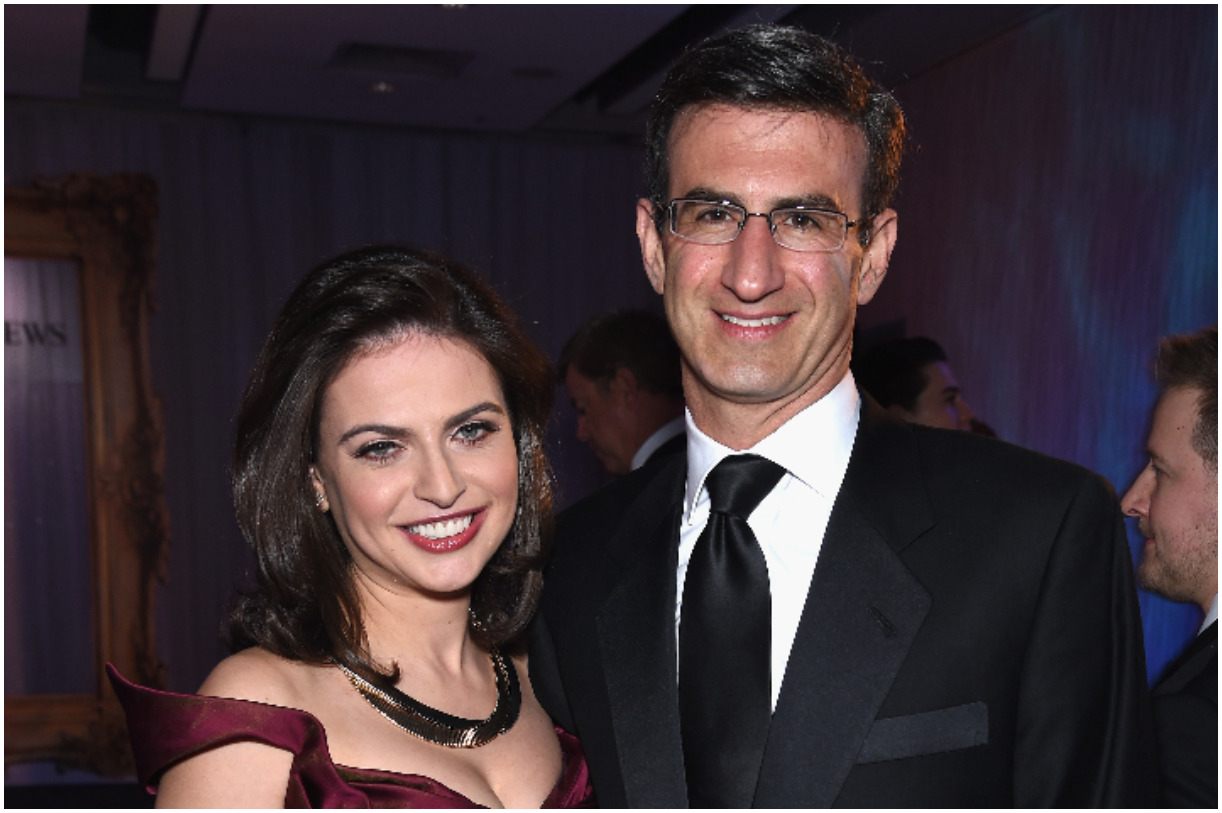 Also, Bianna was the news and finance anchor at Yahoo! News. She is currently serving as a contributor to CNN.
READ MORE: Who is Hayden Bowles?
They have one son and one daughter.
Some reports allege that Peter and Bianna first met at the White House Correspondents Dinner that was held in May 2009.
Orszag earned most of his wealth from selling his books, working in the White House, and working for Citigroup. In 2014, Peter has revealed that he expected to make about $4 million in his role as an executive at CitiGroup.
Also, in 2013, Orszag reportedly made about $3.1 million. Therefore, Peter Orszag has an estimated net worth of $23.5 million.
READ THIS NEXT: Northernlion Net Worth
Featured image source – © Guliver / Getty Images.
References

https://www.dailymail.co.uk/Former-Obama-Cabinet-member-Peter-Orzsag
http://www.peterorszag.com/about-peter-orszag