Amber Scholl is an American fashion influencer and DIY guru who covers celebrity home décor and fashion to over 2.97 million subscribers on her YouTube channel.
She is also popular for her "Broke Girl Hacks."
She was born on August 13, 1993, in Los Angeles, California, USA.
Amber has German, Irish, Russian, and Polish ancestry.
Scholl has two sisters named Angela and Alyssa.
In 2015, she graduated from Pepperdine University, Malibu, California (a private research university affiliated with the Churches of Christ) in Broadcast Journalism.
During college, Amber helped organize fundraising campaigns for St. Jude Children's Research Hospital and was a leader in her Tri-Delta Sorority.
Amber has been represented by Marienor Madrilejo at Abrams Artists Agency.
YouTube
Scholl had originally joined YouTube in October 2011.
Her break out video, titled – "How to Make Cheap Clothes Look Expensive," increased her following from 1,000 to 100,000 subscribers in 48 hours.
After five months, Amber already had 10.5 million video views and 320,000 subscribers.
In the present day, her channel has more than 2.97 million subscribers and over 332 million views.
Her most popular video is titled – "MAKING A DRESS OUT OF TRASH BAGS!." The video was published on April 22, 2018, and it has over 8 million views.
Her second most popular video is named – "DIY THRIFT STORE WEDDING DRESS MAKEOVER!." The video has more than 5.6 million views, and it was published on November 1, 2018.
On her YouTube channel, Amber shares her red carpet interviews for many different networks such as – WorldMonitor.TV, Dailymail Online, Good Morning America, American Gentleman Magazine, and MSN Celebrity, holding the mic to renowned celebrities like:
Emblem3 (an American reggae pop band from Sequim, Washington);
Max Schneider;
Ciara Bravo;
Erin Andrews;
Kendall Schmidt.
Instagram
She is widely known on her "amberscholl" Instagram account, which boasts to more than 791,000 followers.
Height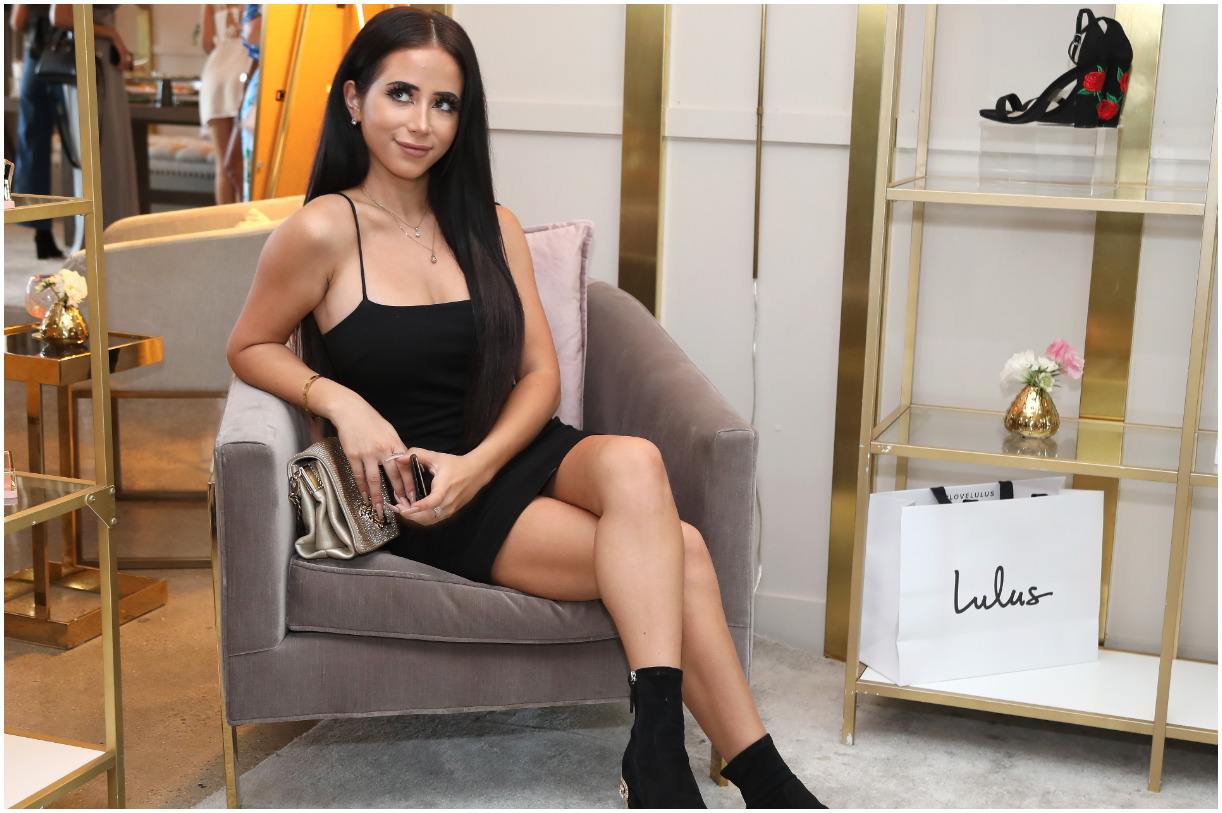 Amber is 5 ft 3 in or 160 cm tall.
Quotes
"The heatwave is just because the weather wants to be part of a hot girl summer."
"What a wonderful evening to be bold & live your life."
"I always knew I wanted to live in L.A. because you know in my little sheltered bubble I was like oh L.A. is where everything happens so I must go there. And so I made it my life's mission to get there."
"As the image of myself becomes sharper in my brain&more precious, I feel less afraid that someone else will erase me by denying me love."
"If u tell yourself you're a bad bitch enough eventually you'll start to believe it."
"If u can love that boy with no job & a superiority complex sis u can love your body & all its imperfections too."
"I went on a date today (with a guy who doesn't know what I do) who made fun of YouTubers like the whole lunch & after on our way out a group of girls stopped me for photos because they love my YouTube channel."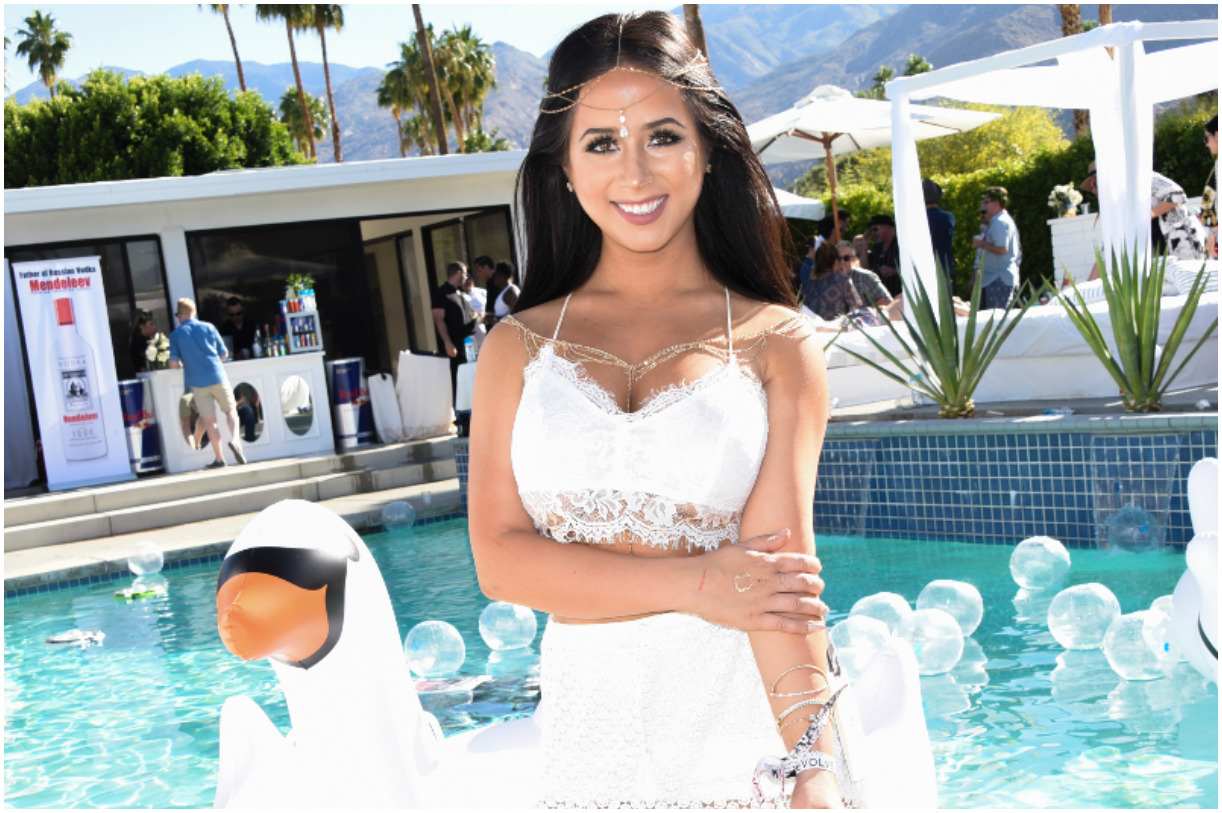 "I have a lot of ideas in my head all the time. But some of the best ideas come from people commenting on my videos."
Trivia
Scholl has appeared in ABC's Dancing with the Stars, an American dance competition television series which premiered on June 1, 2005. Amber was on the tenth season of Dancing With the Stars, competing against Buzz Aldrin.
Amber has interviewed the likes of Chris Harrison (an American television host who became best known for hosting the TV series "The Bachelor and The Bachelorette") and Kris Jenner (a reality television star who is best known for appearing on America's Next Top Model, The Talk, and Keeping Up with the Kardashians).
She was awarded as Miss Arizona in a Beauty Contest.
Before her YouTube channel began to be popular, Amber drove for Postmates to make a living.
In 2018, she accepted the challenge to create her own trash bag after many of her followers said:
"Amber could wear a trash bag and still look bomb."
She also made a video about it, in which she details how her subscribers can make their own trash bag fashion gowns. In the video, Amber detailed every step of the manufacturing process.
Her video has gone viral. Scholl wrote on her Twitter account:
"When someone calls you trashy, make a dress out of trash bags and prove them fabulously correct."
Scholl is an American YouTuber who became a cult favorite of broke girls everywhere due to her money-saving adventures like ticking off an entire holiday gift list at the 99 Cent Store and Black Friday shopping expeditions. She currently lives in LA.
Amber makes most of her money from ads on her YouTube channel. So far, she has over 332 million views. This means about $664,000 in revenue.
On her YouTube description, it is written:
"I'm Amber, and I'm literally broke. Lol. (ok ok, not so much anymore – but when I started this channel, I most certainly was lol.)"
Moreover, she has collaborated on sponsored content with the likes of Amazon and Reebok. Scholl also has an Instagram account with over 791,000 followers on which she can publish paid posts. Therefore, Amber Scholl has an estimated net worth of $1.25 million.
Featured image source – © Guliver / Getty Images.
References

https://pfeifferlaw.com/amber-scholl-bedazzles-her-life
https://www.bustle.com/amber-scholls-cvs-receipt-dress